Winter break is here…or almost here, depending on what school your kids attend. After all the frantic holiday hustle it's finally time to relax and ENJOY winter break with our kids.

~This post is sponsored by my good friends at Marcus Theatres. They've been been renovating their theaters across the metro area so you can kick back and really enjoy that next holiday blockbuster. Also, there's Amazon links to books and DVDs you might want to buy. All opinions are my own, but I only work with sponsored I adore! ~
Take a Movie Break with Marcus
Hollywood loves to release new movies around Christmas, and this holiday season does not disappoint! There's seriously something for everyone in your family releasing in the days before Christmas, and Marcus has them all! We've got PG rated Mary Poppins Returns for the little kids (and lovers of musicals), PG rated Spider-Man: Into the Spider-Verse for comic book lovers big and small, plus a slew of PG-13 rated action films for the tweens and teens: BumbleBee, Aquaman and Mortal Engines. If you're looking for something more Date Night, check out the full listing of films showing at a Marcus near you.
Marcus Makes Going to the Movies FUN and Easy
Before I launch into all the films you're gonna want to see over break, let me take a sec to tell you about some movie deals that Marcus offers…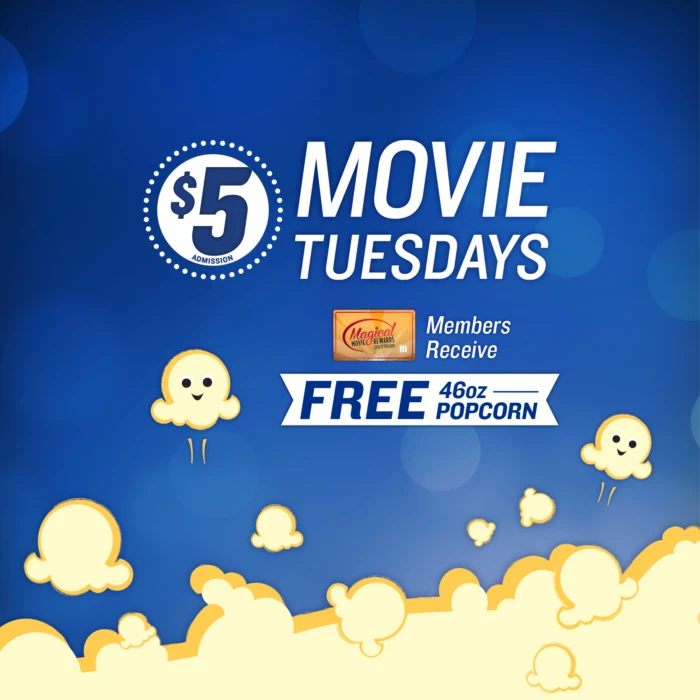 First, we have $5 Tuesdays which always includes a free small popcorn for Magical Movie Rewards members. This month you can snag a $4 large popcorn or $9 for the large popcorn and drink combo. And since both Christmas and New Year's Day fall on Tuesdays, you can take the whole family in for a special holiday gathering that won't break the bank.
Can't see a movie on Tuesday? Then there's the $6 Student (and Teachers) Thursdays, with a free small popcorn. You'll need to show a student ID to get this discount.
Real Movies for Reel Films happens on Dec. 22 with Aquaman and Dec. 29 for Mary Poppins Returns. These are special showings for families with special needs–the house lights stay on and the sound is turned down.
And if you haven't filled out your Christmas list yet, or need just one more stocking stuffer, you can pick up a Marcus Theatre Gift Card in person or online. For every $25 in gift cards you buy you'll get a $5 Snack Cash coupon. This offer is good through Jan. 1.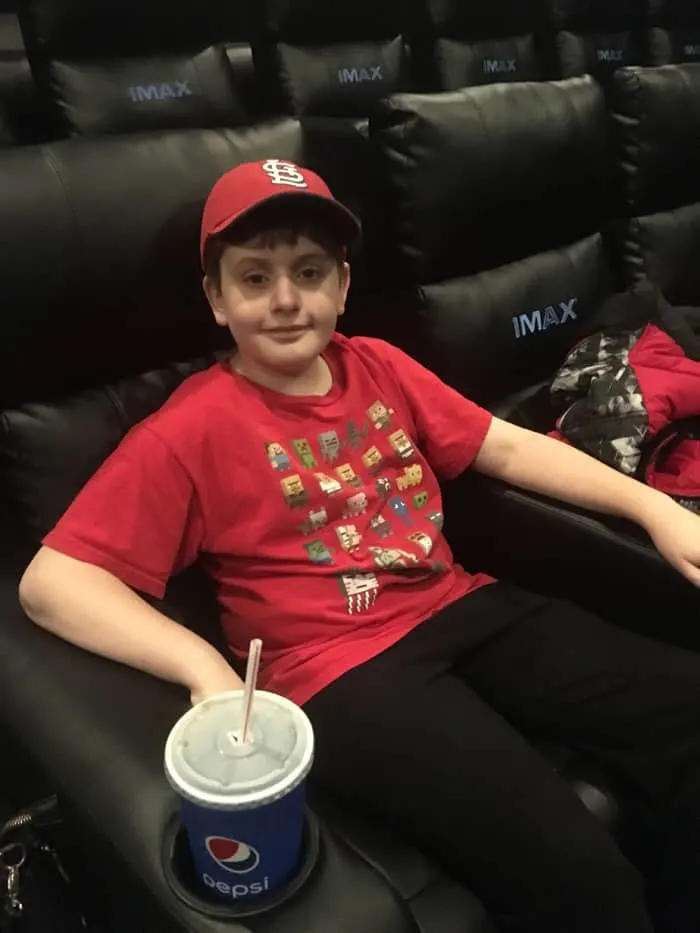 Ronnie IMAX Remodel
I'm very pleased to announce that Ronnie's IMAX theater has been refurbished with new cushy seats and tons more elbow room! You'll definitely want to see Aquaman on the Ronnie's IMAX big screen! Bonus, you can choose between both 3D and 2D versions.
Mary Poppins Returns: PG
Everyone (everymom?) is going nuts over Mary Poppins Returns, a classic Disney story that for once is not a rehashed reboot. In case you've been living under a rock, Mary Poppins Returns is about everyone's favorite magical nanny coming back to the help another generation of the Bank's family. There's singing, dancing and I'm pretty sure a couple animated penguins. Release Date 12-19-2018.
Mortal Engines: PG-13
This one slipped under the radar, but after seeing Peter Jackson's name (you know, the guy behind Lord of the Rings) I grabbed my oldest and ran to the theater. It's a post apocalyptic tale with a steam punk twist, based on a youth novel. Unlike other stories where humanity is grubbing around in the dirt after a nuclear holocaust, this one has mechanized cities–yes, cities on giant treads–roaming around looking for resources. Watching London eat a small Bavarian village is worth the price of admission alone. (Don't worry, it eats the city AFTER offering all the Bavarians a new place to live on board London.) There's a magnificent steam punk air force, a plot line full of revenge and a cyborg with a deadly crush on a human teenager. Check your reason at the door and go see this film. Release Date 12-14-18.
Spider-Man: Into the Spider-Verse: PG
This version of Spider-man is animated and quite PG, so feel free to take any and all superhero fans to this show. It's a different take on Spider-Man and starts with Miles Morales–not Peter Parker–as our friendly neighborhood web slinger. Miles discovers that there are alternate universes, each with their own Spider-Man. Or Spider Girl. Or Spider Pig?? It's getting rave reviews and is tops on our list to see as soon as Mitch gets out of class! Release Date: 12-14-18.
Aquaman: PG-13
DC's Aquaman gets his own movie, and everyone is flipping out! It's not exactly an origin story, but we do get to see where Aquaman grew up before blazing into a present day adventure. It takes place after the events of Justice League, but is a stand alone film. What this movie might lack in plot line it makes up for in visuals and explosions. I One of my favorite movie reviewers said this to say:
Obviously, this is an extremely un-chill move, and only Arthur has what it takes to go on an elaborate, sometimes tedious adventure which will ultimately culminate in the kicking of Orm's ass and the restoration of peace. Along the way, sharks shoot frickin' laser beams out of their heads and Willem Dafoe shows up to teach Arthur how to make force fields out of water. Also there's a Kraken.
Jason Momoa, sharks with lasers, Kraken…I'm in. I recommend seeing this one on the biggest screen you can find, like the Chesterfield UltraScreenDLX or the Ronnie's IMAX. Release Date: 12-21-18.
BumbleBee: PG-13
My favorite Transformer get's his own movie! BumbleBee takes place in 1987 (20 years before Michael Bay's first Transformers movie) and is the classic tale of a teenager who buys a VW Bug…that turns into a robot and saves the world. BumbleBee may or may not be a reboot of the film series–only time will tell. Michael Bay's jarring directing has been replaced with Travis Knight of Kubo and the Two Strings, and takes a hard turn towards family-friendly storytelling. I haven't previewed this one yet, but I'm told its full of 80's nostalgia for those of us who played with the First Gen Transformers toys.
Ralph Breaks the Internet, the Grinch and More
If you haven't had a chance to see some of the great films that released around Thanksgiving, it's not too late to see them on the big screen! See them again, or for the first time. Check your favorite Marcus Theatre for a complete listing of films available over winter break here.