Looking for something fun to do with the kids on New Year's Eve? Believe it or not, St. Louis has a few options for families wanting to ring in the New Year, sans booze and rowdy college kids.

We're pretty sad that First Night is no longer a thing in St. Louis, but let's face it…a non-booze art festival in the middle of winter around here is hit or miss. It was a fun concept, except for all the ice, snow and general freeze-your-booty off temperatures we suffered through the nights we did made it to Grand Center.
I've found a bunch of family friendly New Year's Eve events while working up a column on St. Louis Magazine's website. Most of these are free and don't even need an RSVP.
NOON Year's Eve with the Kids
If you don't want to stay up late with your kids, you can celebrate a "Noon Year's Eve" and the stroke of noon on Dec. 31. If your kids are little enough, they're not even going to notice.
There's a Noontime New Year's Eve at The Magic House and another at the Missouri History Museum. Both will have crafts and a kid dance party. The History Museum event is free and the Magic House event is included with admission.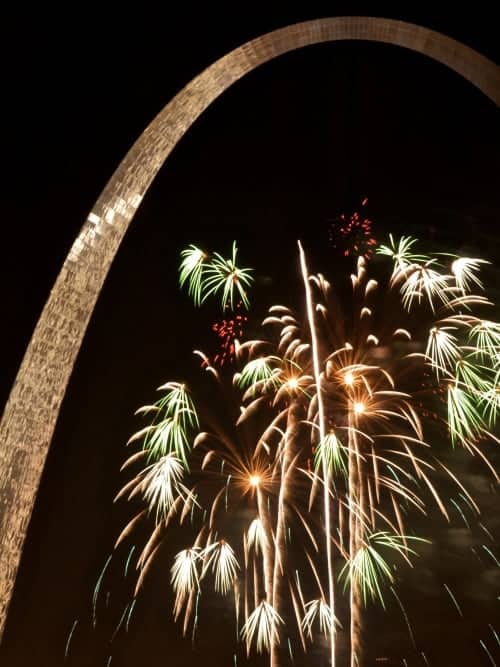 Fireworks Before Bedtime
If you want to party long enough to greet 2017 with a fireworks show, then you're in luck! I've found at least three spots where you can watch fireworks with the kids then tuck them in bed long before Pitbull drops the Big Orange in Miami.
Westport Plaza is launching fireworks at 6pm, then hosting revelers to free horse & carriage rides. Webster Groves will be setting off their fireworks at 8:30pm at the Rec Center, and there's 8pm fireworks in downtown St. Louis as part of Winterfest.
If you're sending the kids to Grandma's house for New Year's Eve, you get a second chance at fireworks in Kirkwood, who will set theirs off Sunday night at 6:30pm. 
Stay Home and Fake It
If you're planning on staying home with the kids on New Year's Eve you can still pull a fake out and do your count down early. Netflix is once again helping tired kiddo's (and moms) get to bed on time with New Year's Eve countdowns from their favorite cartoons. And since it's Netflix, you can fire it up whenever you want.
Don't Forget the Confetti
Two of my favorite sources for kid crafts have confetti poppers that you can make right now…or while you're waiting for midnight. Actually, you can fill them with anything light weight if you don't want to vacuum confetti off your couch. I've made the Red Ted popper and they work great with marshmallows! We'll be making the Kiwi crate popper soon and post the results on Instagram.
Red Ted Art Paper Cup Party Popper
Make a Count Down Clock
A couple years ago Mitch made a huge cardboard countdown clock for our New Year's Eve celebration. We took pictures on the hour…for some reason his clock only had an hour hand?? It's a super cute idea and I think we'll do it again this year!
You can also make a clock from paper plates and jazz it up with glitter. Buggy and Buddy has a couple cute variations you can check out here.