Are you ready for some awesome burgers and icy cold Budweiser? I know I am! The hubs and I have our tickets for a fun date night at the Anheuser-Busch Brewery.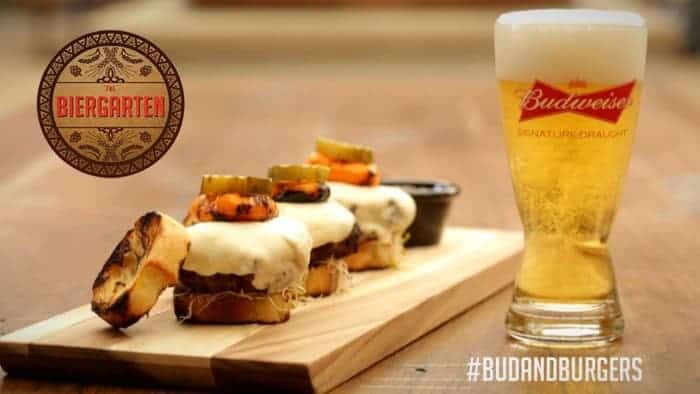 (FYI: The fine folks at A-B offered me a pair of tickets to check out this event. I'll be tweeting live from the Biergarten on Saturday night.)
All summer long, Budweiser has been touring the nation in search of the very best burger to go with a Bud…and now they want our help to crown the Bud & Burgers Champion!
The final festival is
Saturday, July 11 from 5 – 11 p.m. at the
St. Louis Brewery
Come to the festival to sample and vote on the 10 finalists' burgers, all paired with nice cold Budweiser!
There's also going to be a performance by Matt Stillwell, a groundbreaking 4D concert AND of course a visit from the Budweiser Clydesdales!
The winning chef from the Bud & Burgers contest will take home $100,000 to support their culinary ambitions and will be invited to compete in Esquire Network's new TV show, "The Next Great Burger," premiering in July.
Tickets can be purchased at www.budweiser.com/burgers for $20 right now! You can also get your tickets at the door on Saturday night, but they're going up to $25. $40 for a date night with food, drink and live entertainment? I'm in!
If you're wanting to bring the burger magic home, try one of these awesome recipes! Budweiser posted all the finalists plus tasty recipes that represent the whole country here. What about some grilling tips? Oh, they've got you covered there too. (Did you know you should only flip your burgers once?And that smashing the burger with your spatula will only dry out your burger?)