I've spent many, many afternoons at the Frisco Train Store in Valley Park with both boys during their looooong Thomas the Train stages. But that was before either had to start school and we had way too many idle afternoons to fill up with play time out of the house.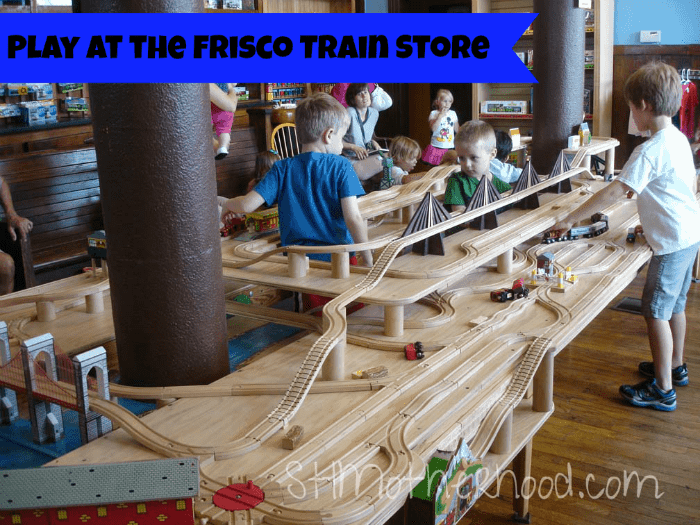 Mitch and Ryan really missed playing on that 16-foot train table when they turned into full time students. But good news! Your kids don't have to say goodbye just yet–because Frisco offers a once a month Friday Fun NIGHT. Yes, they stay open late for those little engineers who can't come play during the day!
The event is the second Friday of every month, from 5:30 to 8:30pm. There's a $5 entry fee for children over 18 months (adults are free). Admission includes face painting, decorating a train cookie and a glass of apple juice. Plus, they open the second floor party rooms to the public, so there's plenty of place to play trains.
The next few dates are November 14, December 12, and January 9th.
The Frisco Train Store is located at 24 Front Street, Valley Park, MO. Questions? Call them at (636) 529-1660
The Frisco Train Store is also open on the weekends for regular visits and shopping! Hours are Tues – Sat: 10:00am to 5:00pm and Sunday: 12:00pm to 5:00pm. They're closed on Mondays.
Now is a pretty great time to check out the store for holiday shopping!!