This ornament is so frickin' easy to make you're going to slap your forhead and wonder why you didn't think of it first!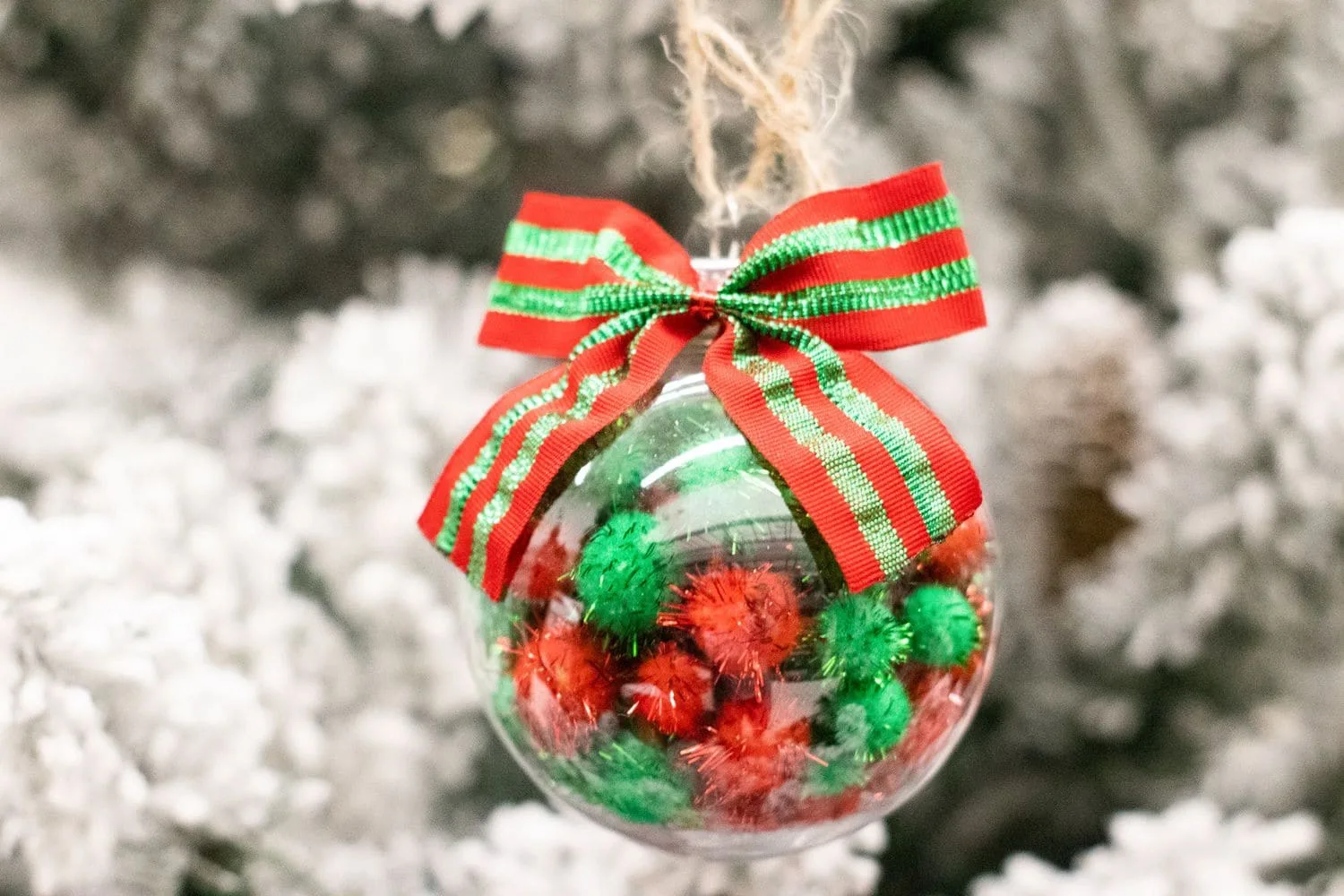 Sometimes the best ornaments are the easiest to make, and this delightful ball of color is one of them. It's so simple and fun to make that any age kiddo can put it together PERFECTLY.
You can make a whole BOX full of these and give them as gifts!
You can use any kind of plain clear ornament for this project — try different shapes!
Plastic ornaments are always best when small children are involved, but older kids can work with glass decorations.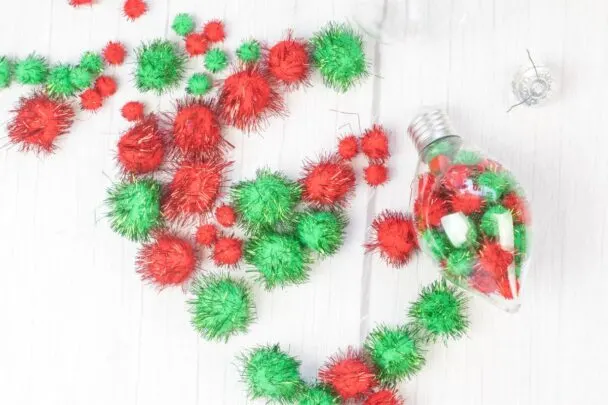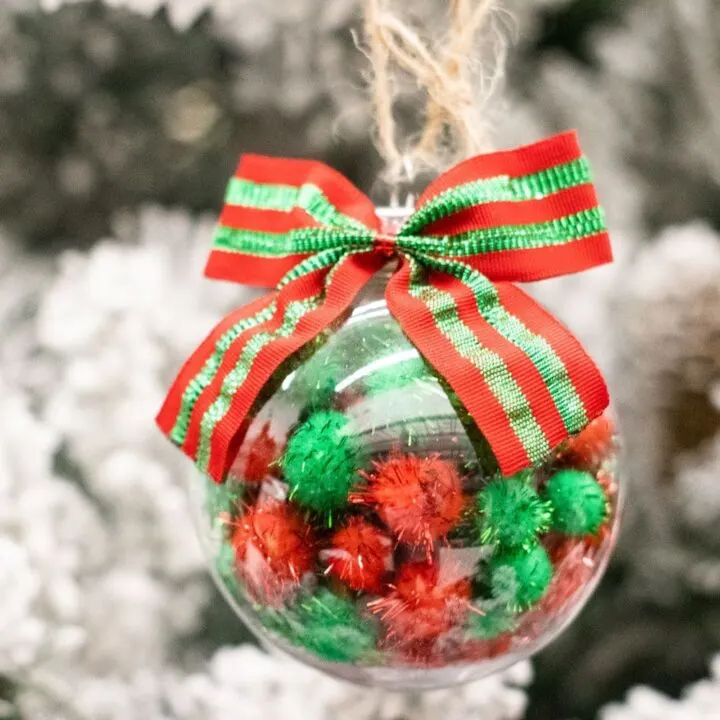 Pom Pom Filled Ornament
Decorate your tree with pops of color.
Materials
Small pom poms
Clear ornaments
Ribbon
Instructions
Remove the top from your clear ornament. Set aside.
Stuff full of pom poms in the color of your choice.
Put the top back on.
Tie on a ribbon bow.
Bonus points: add a tag with this year's date!