Q: Why does Ronnie's has a drive in theme–complete with 50's car's–for their dining area?
A: The Ronnie's was originally built as a drive in theater in 1948. The current Ronnie's IMAX occupies the same piece of land.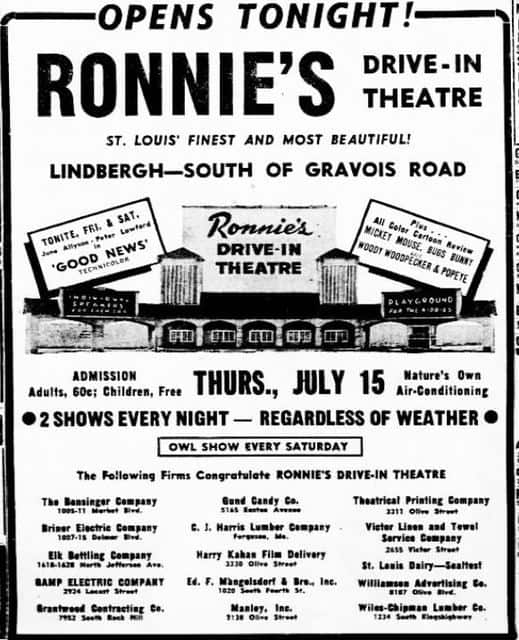 Q: Who is Ronnie??
A: Fred Wehrenberg named the Ronnie's Drive-In after his 8 year old grandson. Little Ronnie Krueger grew up in the theater business, working as a car hop at the drive-in named after himself and eventually becoming the president of the Wehrenberg theater chain.
After Ronnie, er, Ronald Krueger, passed away in 2015, his widow sold the chain to the able hands of Marcus Theaters, another family company with Midwestern roots.