Do you want to build a powerful spoon catapult — using simple household materials — that can shoot marshmallows 15 to 20 FEET? Of course you do!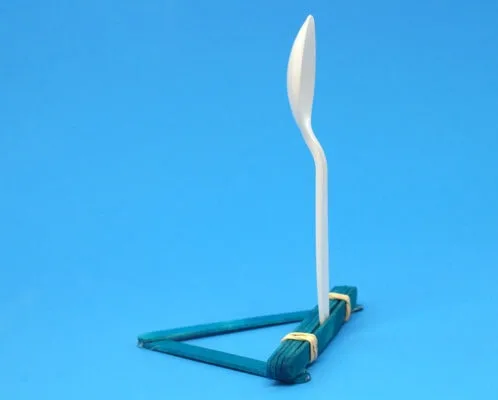 You've probably seen the classic Popsicle and Spoon Catapult — they're all over the internet! It's a very simple machine that's great for introducing kids to STEM concepts and physics.
We built our first one years ago from a design found at the Magic House's Maker Workshop way before noticing them online. It looks like this –>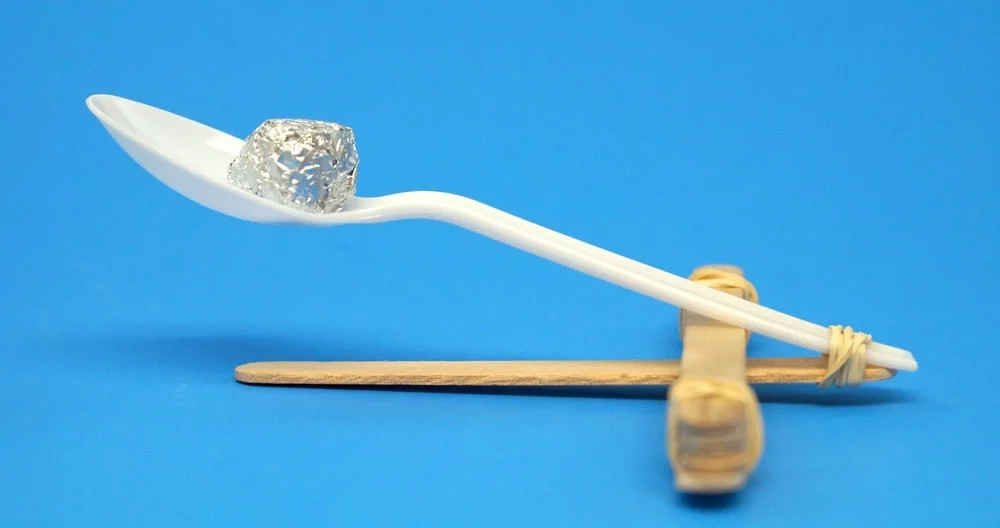 However…they stink.
Seriously. If you've ever made one of these, you'll notice that they fire pretty much straight up. Annoying, right?
Tinkering with Basic Catapult Design
Mitch and I scoured the web for a better popsicle & spoon design, but it seems that many STEM & craft bloggers are either happy copying the same dang design everyone else has done…or moved on to different styles of catapults that are WAAAAAAY more complex.
Here's how we fixed the rather lame-o Spoon-a-pult.
Spoon-a-pult 2.0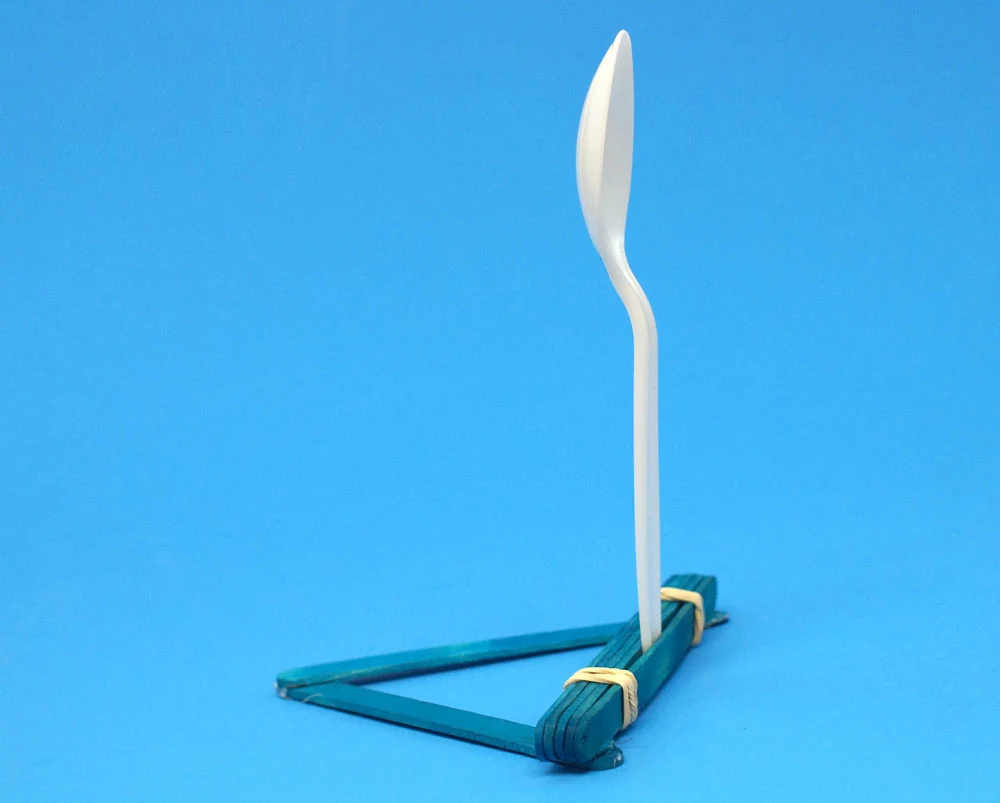 It's not that radical. We just turned the catapult on it's edge so it has a vertical orientation, then added a stable base.
This design does call for hot glue — I don't think you can get this secure with just rubber bands anymore. Hot glue is fast to set and has a bit of flex to it.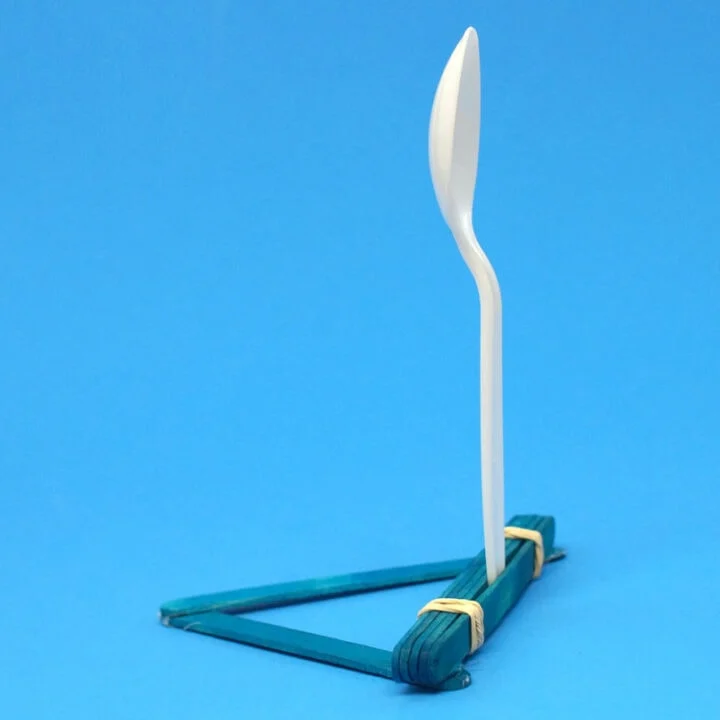 Powerful Popsicle Sticks & Spoon Catapult 2.0
Build a better popsicle spoon catapult by changing the orientation of the spoon! Fires a mini marshmallow 15-20 feet.
Materials
7 Popsicle sticks (can be bought new as craft sticks)
1 Spoon
2 Rubber bands
Hot Glue
Instructions
Stack 4 sticks, then glue the spoon in the center of the top stick. The bottom of the spoon should line up wth the edge of the stick.
Glue another popsicle stick on top.
Secure the ends with rubber bands. You'll need to wrap the rubber band around several times to make it nice and tight.
Form a triangle shaped base from two more sticks & glue the catapult in place, with the spoon perpendicular to the base.
Allow glue to harden before using the catapult.
Notes
Crumpled balls of foil and small marshmallows make excellent projectiles for this style of catapult.
Recommended Products
As an Amazon Associate and member of other affiliate programs, I earn from qualifying purchases.