Gooey Butter cake is one of St. Louis' best inventions and a delicious tradition for any gathering. But sometimes a plate of cookies is easier to share than a gooey pan of cake, dontcha think?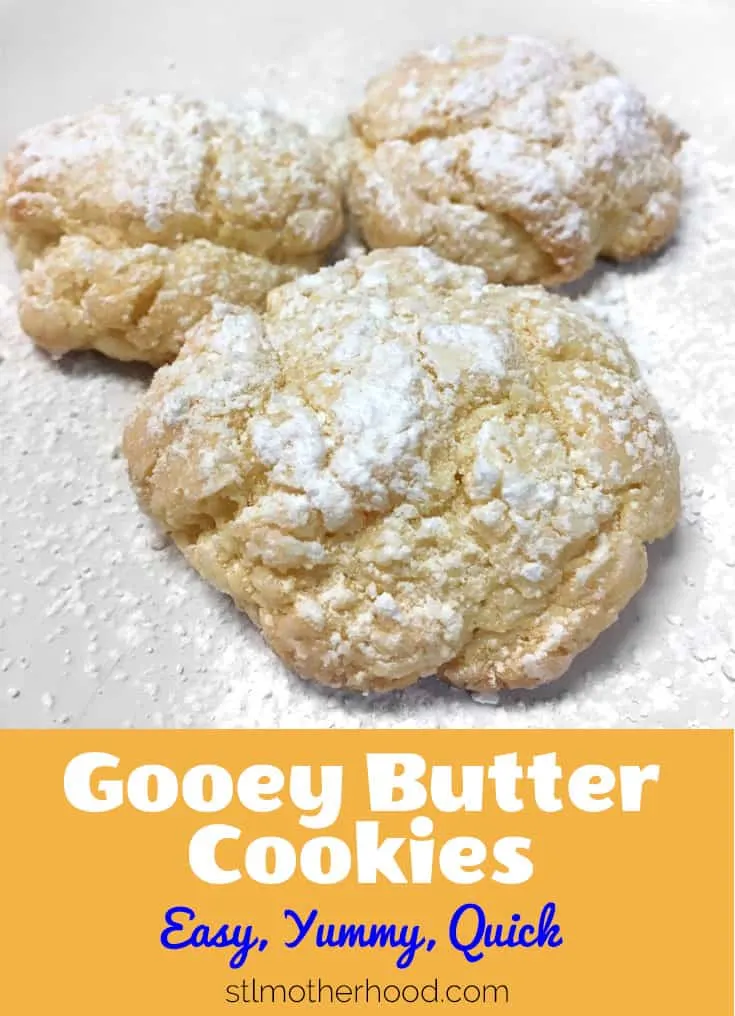 There are several versions of the recipe used by professional bakeries–all with "super secret" ingredients. But most of us home bakers use an easy short cut: a box of yellow cake mix. With a few simple tweaks, you can simplify the recipe into a cookie dough–with tasty results. This recipe is quick AND simple.
Gooey Butter Cookie Recipe
Ingredients
8 oz Cream Cheese
1 Stick Butter
1/4 Tsp Vanilla
1 Egg
1 Box Yellow Cake Mix
Powdered Sugar
Parchment Paper (optional)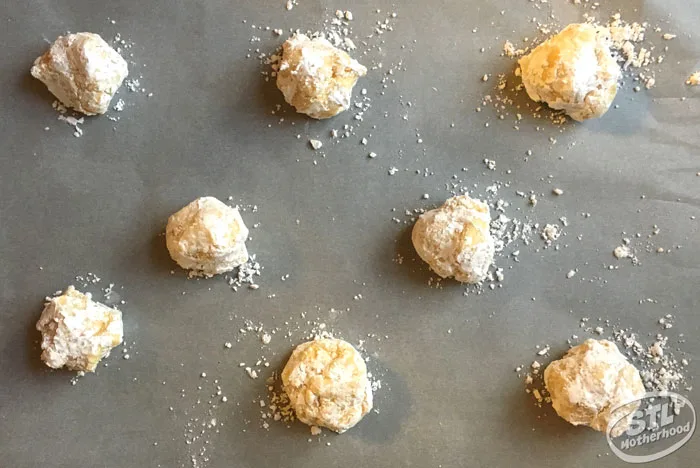 Directions
Heat oven to 375°F.
Soften butter by leaving it out…or if you're in a hurry give a 30 zap in the microwave. I won't tell.
Mix the butter and cream cheese well blended, then add the vanilla and egg. After that, add the box of cake mix.
Form the dough into balls, about an inch in size. (Yes, it will be messy.) Roll the balls in powdered sugar, then place on an cookie sheet with parchment paper.
Bake 12 minutes.
Cool on a rack–sprinkle with extra powdered sugar if you like.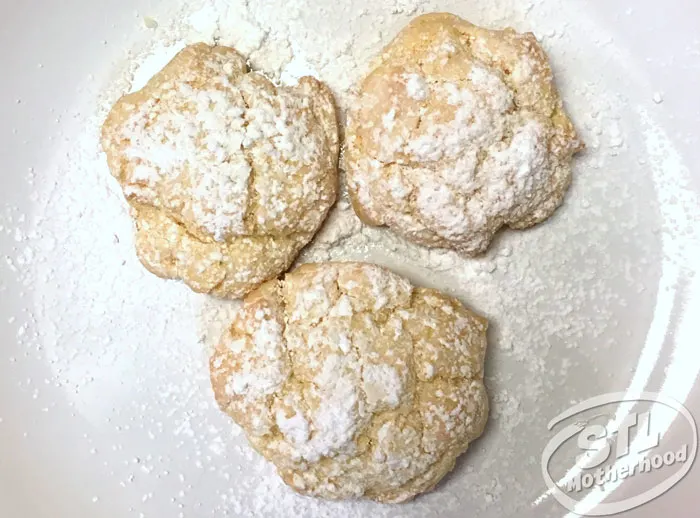 Note: my cookies didn't flatten out too much, so I accidentally over baked my first batch. You want them just a tiny bit golden, no more.
*Recipe inspired by Betty Crocker.
See more holiday baking from the Blogmas bloggers!