Are you ready to welcome the jolly Christmas hustle and bustle…and madness…that mingles in with this festive time of year?
Is your Christmas tree up? Start your shopping? Bake those cookies??
What mom's like us really need this time of year is a game plan, a holiday bucket list, if you will. After the fizzle of Christmas 2020 most of us are ready to get back to normal.
And that takes a plan!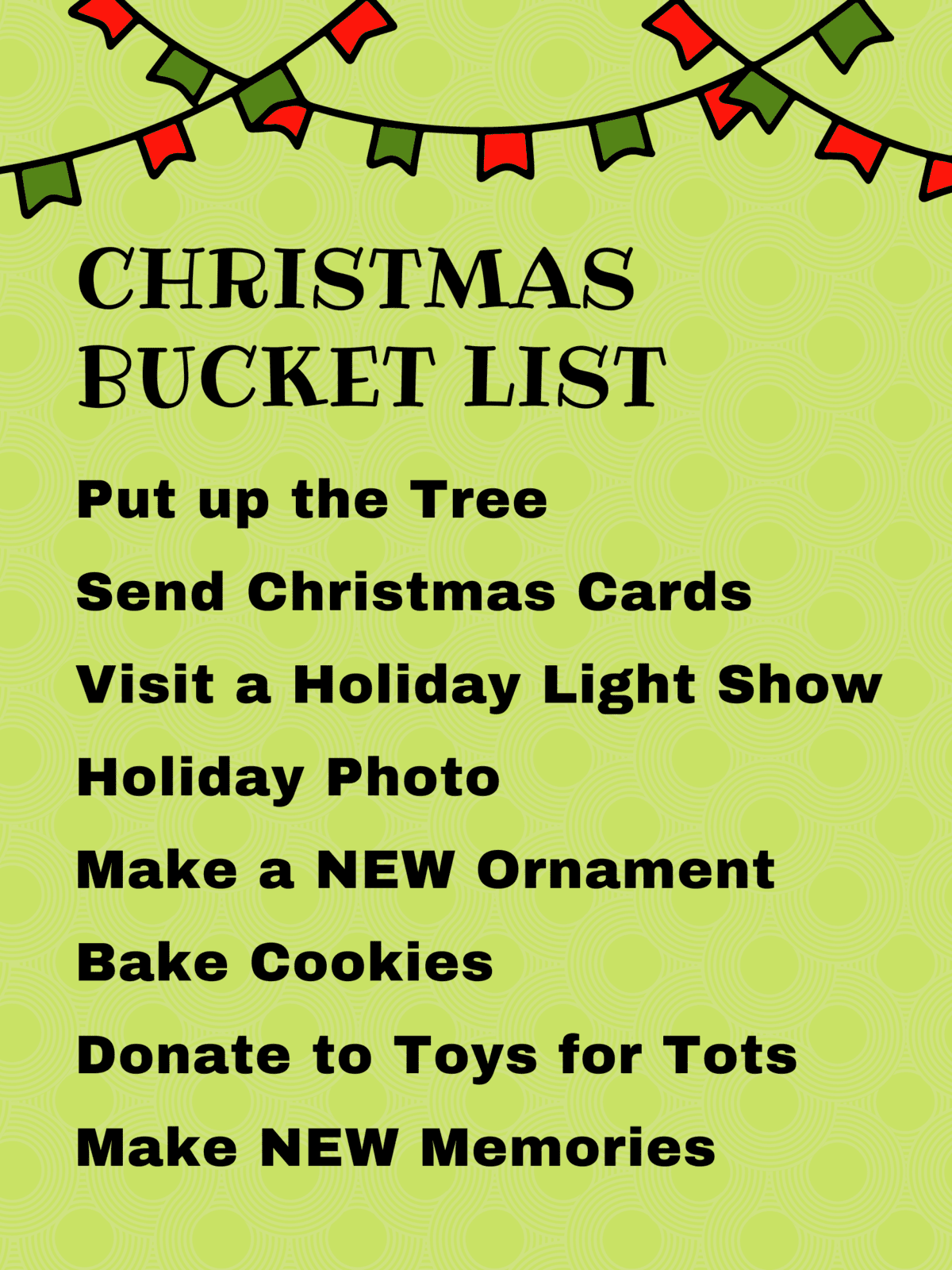 Put up the Christmas Tree! You can't kick off the holiday season without some decorations, so first I'm going to dig out the tree. (Yes, we do artificial around here.)
Send Christmas Cards! I think I totally forgot about cards last year, but they sure are fun to receive. I think I'll buy a box this year an revive the tradition.
See a great light display! We've got 14 really good public displays in St. Louis, from the Anheuser-Busch Brewery Holiday Lights to the O'Fallon light show in Fort Zumwalt Park. Some of these are even free!
Take a good holiday photo of both my boys…together! I gave up on Santa pictures with both kids once Ryan got taller than Santa…the last decent photo of them together at Christmas is from 2015. (I have plenty of candids, but nothing posed.)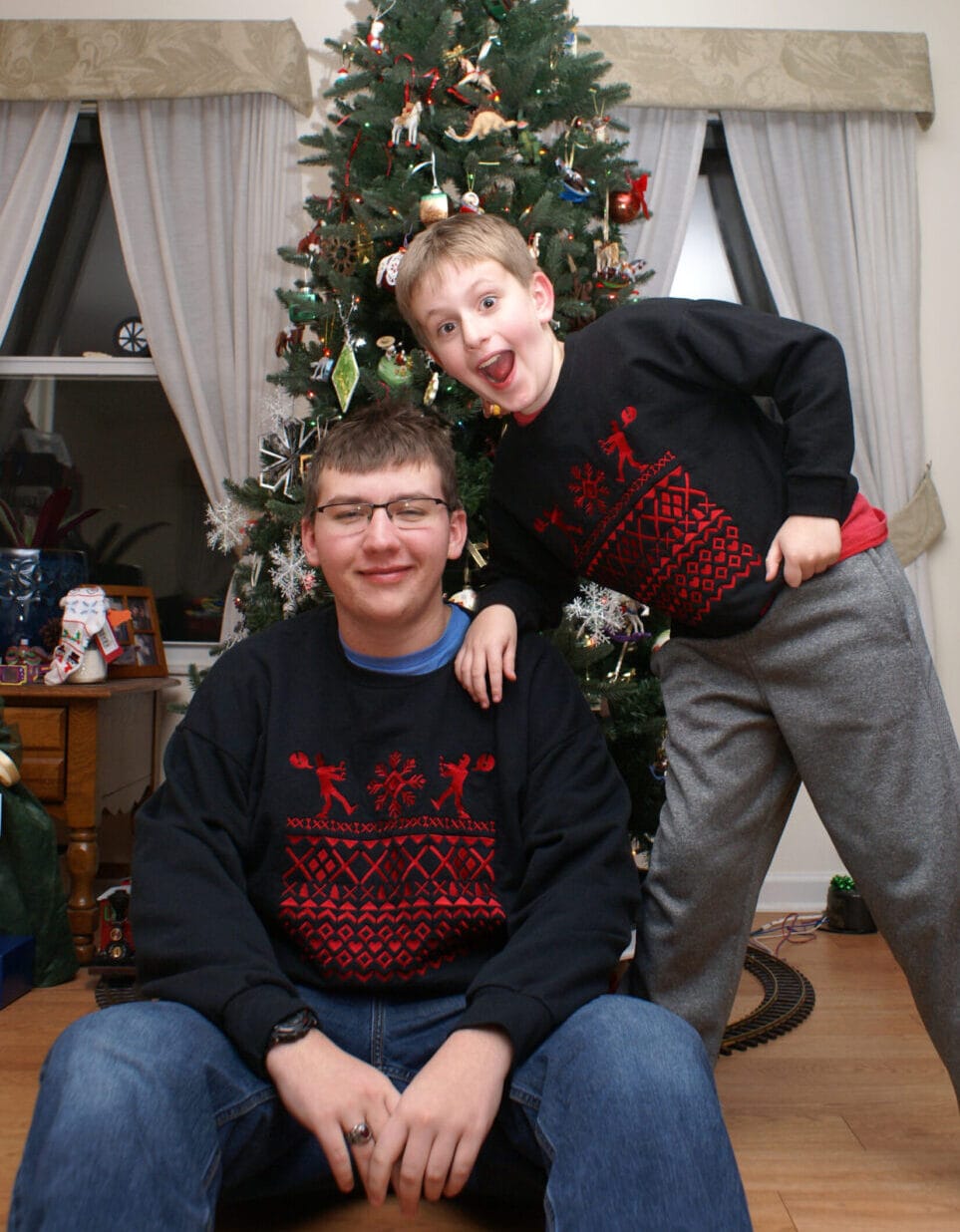 Make new ornaments! Mitch and I have had a lot of fun making Minecraft ornaments when he was little. We usually make something each year, so I better get cracking.
Bake Christmas Cookies! We don't need to make ALL the cookies, but a few decorated gingerbread men would be a fun family activity.
Donate to Toys for Tots! Donating to Toys for Tots is a great way to spread Christmas cheer. I'll have to see if Grant's Farm is going to be a collection point again.