We already knew our St. Louis Zoo was the best free thing to do in town, but now it's been voted the top free attraction in America according to USA Today's 10Best Readers' Choice Awards Program. The Saint Louis Zoo was the only zoo in the running for the USA Today contest.
There were 20 attractions listed, including New York's Central Park, the Alamo, the Golden Gate Bridge and Boston's Freedom Trail. Today results were announced, following four weeks of voting.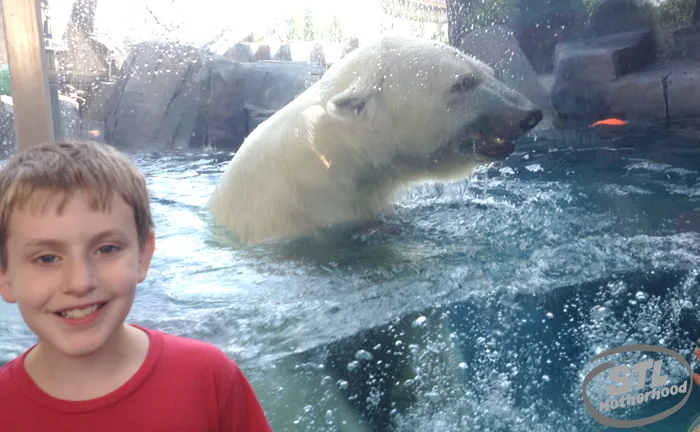 "We thank people throughout the nation and our region for voting for the Zoo and making this possible," said Jeffrey P. Bonner, Ph.D., Dana Brown President and CEO, Saint Louis Zoo. "We very much appreciate the support of our visitors and the hundreds of thousands who visit our social media sites regularly. This honor was also made possible by the strong support of the taxpayers of St. Louis city and County, our generous donors, members, volunteers and employees. They make the Saint Louis Zoo great. This is a win for the entire St. Louis region and its residents and civic leaders who have long supported and appreciated St. Louis' world-class FREE zoo."
The St. Louis Zoo has been free since is was set up in 1910. It's supported by local tax dollars–making this OUR zoo. So go see it!
Now obviously, you can still spend quite a lot on a trip to the zoo, even if they don't charge admission. But here's my top tips for keep your visit to the Zoo totally free–and saving your cash for something fun like funnel cakes and ice cream!
Free (or dirt cheap) Tips for Visiting the St. Louis Zoo
Street parking in Forest Park is free. The lot is convenient, but it's also $15 to park during peak season. October to December the parking drops to $10.
Free admission to The Children's Zoo and the Stingrays at Caribbean Cove during the first hour the zoo is open. (Currently 8am, but soon to be 9am after Sept. 6)
Pack a Snack. The zoo has no problem if you bring a cooler and has plenty of picnic benches.
Save your Zoovenir Sipper and get $1 soda refills for LIFE. It's all part of the Zoo's green resource conservation program. We're still using a cup that's 5 years old–just wash it by hand and remember to pack it when you visit!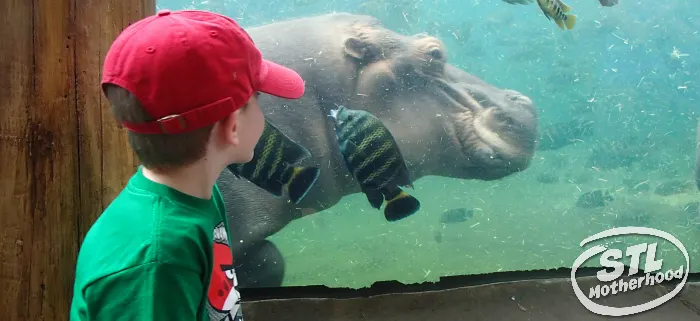 Membership Saves Big Bucks
I highly encourage families with animal loving little kids to get a zoo membership.
The best deal is the $90 Family Membership–basically you've paid for Six prime season parking passes ($15 to park x 6 visits = $90) and get the whole rest of the zoo for free. The Family Membership gives you 48 Anywhere Plus passes which can be used just about anywhere they charge admission. The Children's Zoo. The Season Lion Show. The Railroad. The carousel. The stingrays. You also get a discount on food and the gift shop.
Zoo Goer is also a good deal at $70. You'll get the same Six Parking Passes, plus 36 passes good for the Zooline Railroad, Children's Zoo and Sea Lion Show.
As a stay at home mom, I LOVE having a zoo membership card in my wallet. When my boys were preschoolers we used it CONSTANTLY. We still go as often as we can during the summer and weekends now that I have school aged kids.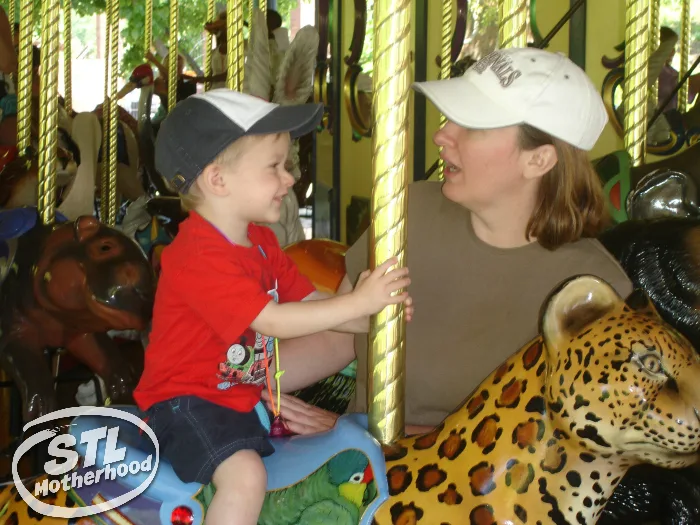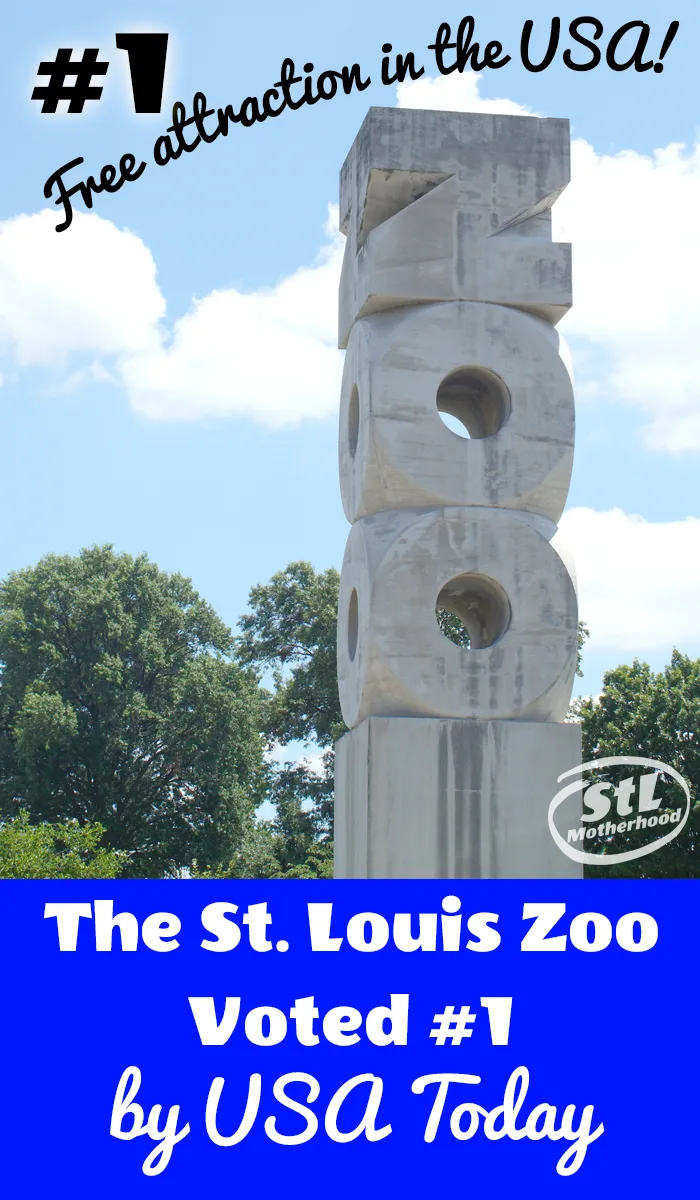 Congrats to the St. Louis Zoo for making the #1 Free Attraction in the Nation. But we already knew that.