UPDATE FOR SUMMER 2021
FREE Timed Tickets are STILL required for the Zoo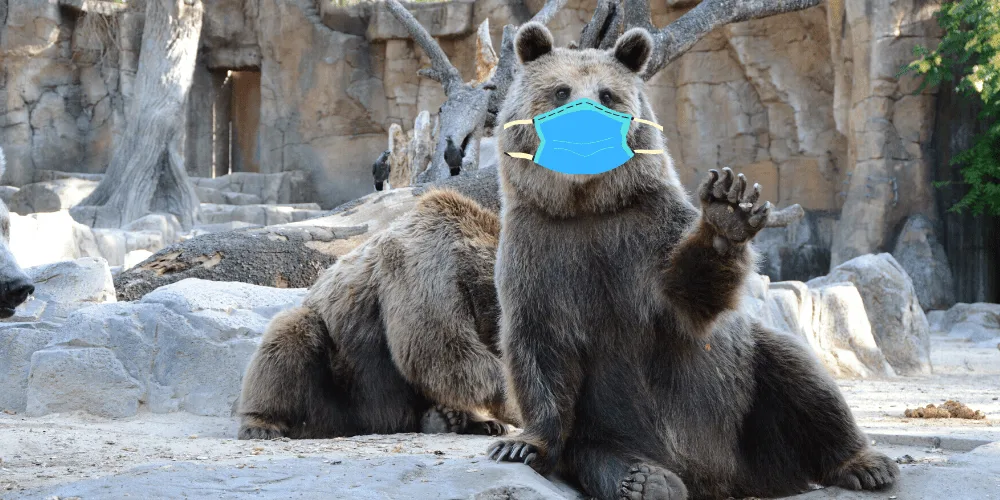 We're not out of the woods yet! There are still some important changes to the Zoo experience to keep everyone safe!
Timed Tickets! To give everyone enough space to keep your social distancing, you will need to RSVP before heading to the zoo. TICKETS ARE STILL FREE. This is just to control crowds — and you know how popular the zoo gets in the summe
The online ticket window will let you pick your day — up to 7 days in advance — and time. It also lets you know how many spots are left for that session.
Once you're in, you can stay as long as you like. If you want the smallest crowds, then go for the earliest time slots.
Get your tickets ONLINE at stlZoo.org
Face Masks The Saint Louis Zoo is requiring face masks to be worn by all guests over the age of 9. There is an exemption for those with medical conditions that make wearing face covers impossible.
Face Masks are for when you're too close to people–they don't mind if you take your mask down when you can stay over 6 feet from other guests or when you're eating & drinking. Just use so common sense and stay safe.
Some Exhibits are Still Closed
Sadly, some areas are still temporarily closed. (Updated 2021)
Antelope House
Aqua Tunnel at Sea Lion Sound
Butterfly Dome at Insectarium
Jungle of the Apes (inside)
Wild Wonder Outpost Discovery Room
Some Exhibits need TIMED Tickets
The new Dinoroarus requires paid timed tickets.
The Penguins require FREE timed tickets.
You can still eat at the Zoo
Most restaurants & food stands are back open, but they are serving pre-boxed meals to reduce contact. Table space may be limited as they try to keep everyone well spaced. You are still welcome to pack a picnic lunch and bring in food (just no glass bottles).
Freebies are Gone
We haven't been able to confirm if this is a temporary measure to reduce crowds or if the Zoo just needs to make a little more money these days…. but the free hour is gone. Before 2020 you could score free admission to several ticketed exhibits during the first hour the zoo was open. That is NO LONGER the case.
Street Park is still 100% free.
We'll keep updating this post as we learn more!
The Children's Zoo has been closed and replaced with a Dinosaur display. Read more here.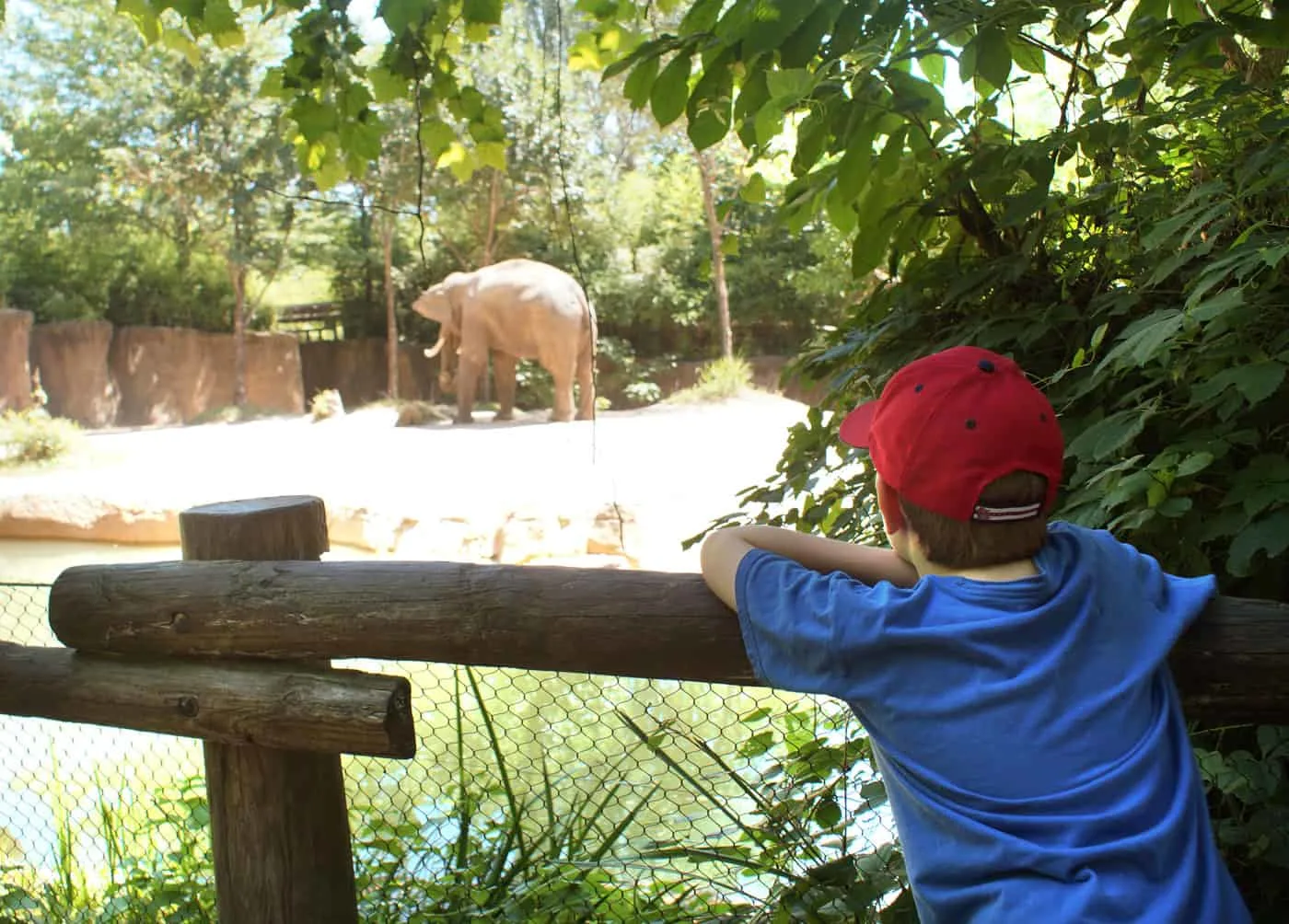 The St. Louis Zoo in Forest Park is a great place to take the kids–not only is our zoo world class, there's no admission fee charged at the door.
No PAID Admission needed to Enter the St. Louis Zoo
You heard that right. The Saint Louis Zoo Remains FREE thanks to a little thing called the Metropolitan-Zoological Park and Museum District (whew!) St. Louis City and County property tax dollars go to support the St. Louis Zoo. The money also goes to the Art Museum, History Museum, Science Center, Missouri Botanical Garden and Butterfly House. This is why there's so many fun places to take your kids to in St. Louis that are (sorta) free.
OK, if you're a local, it's technically not free. You paid for it with your tax dollars. But that's all the more reason to go visit all these great institutions!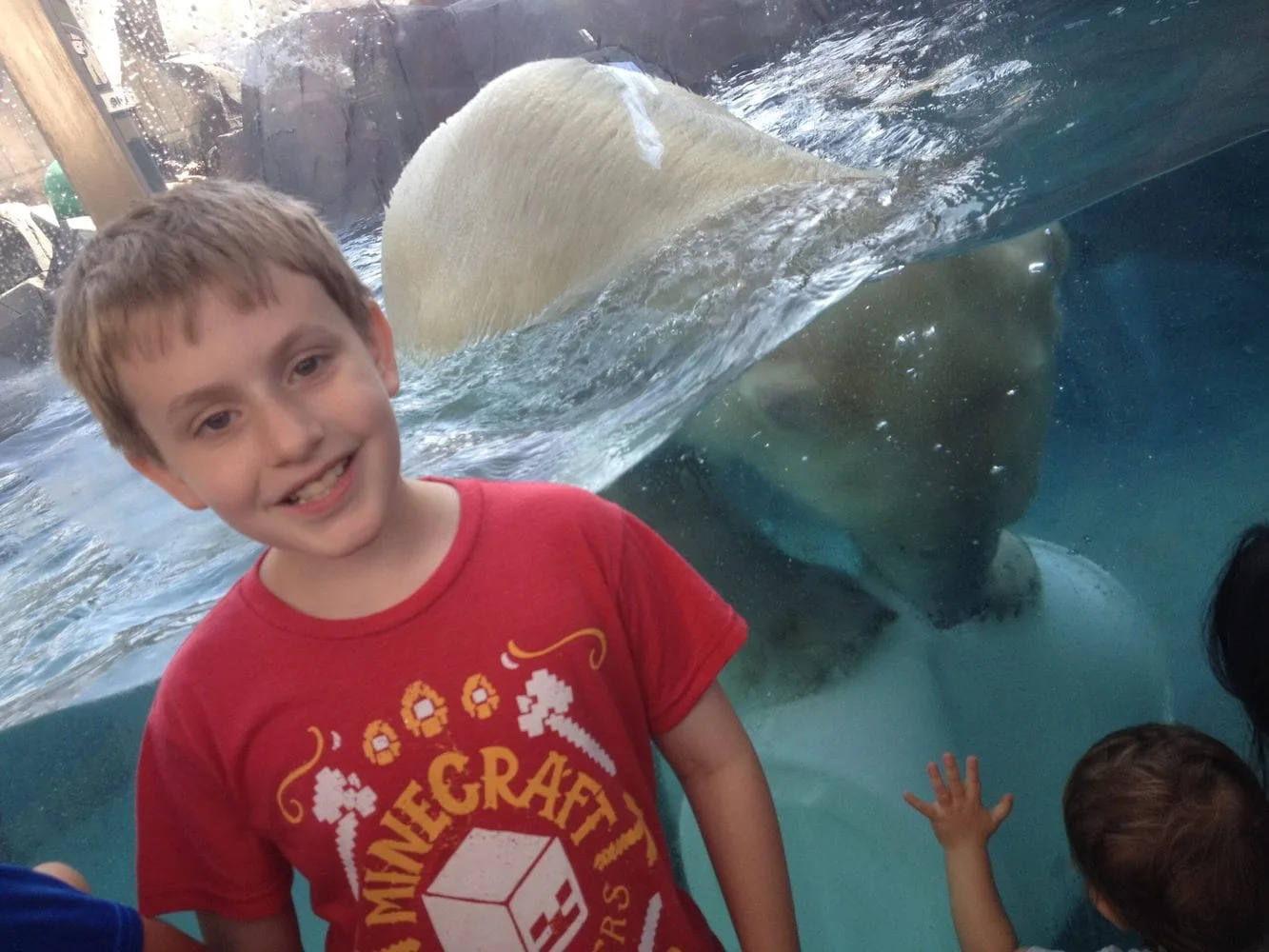 If the Zoo is "free" why do I need to write a blog post? Ahhhh, because you can still drop a ton of cash at the St. Louis Zoo buying all the extras. Parking, train tickets, rides, shows…it all adds up. A single visit for a family of four can easily cost $100 if you indulge on all the fun stuff. Don't get me started food prices! This is why I highly recommend buying a zoo membership if you're local.
Here's my tips for visiting the Zoo on the cheap or totally free:
Street parking: Save $15
The zoo lots are currently $15 to park! Yes, it's super convenient. You can also avoid paying to park by either becoming a member or parking on the street. You'll walk a little more, but if you'd rather spend that cash on funnel cake and ice cream, it's worth it.
My favorite place to park is on Oakland Avenue or Berthold Avenue near Turtle Park. This is directly across Hwy 40 from the zoo and you can cross on the Tamm Avenue bridge with a nice safe sidewalk. Be sure to check out the giant concrete turtles–they were made by the late, great Bob Cassilly of the City Museum. FYI: all the turtles represent Missouri species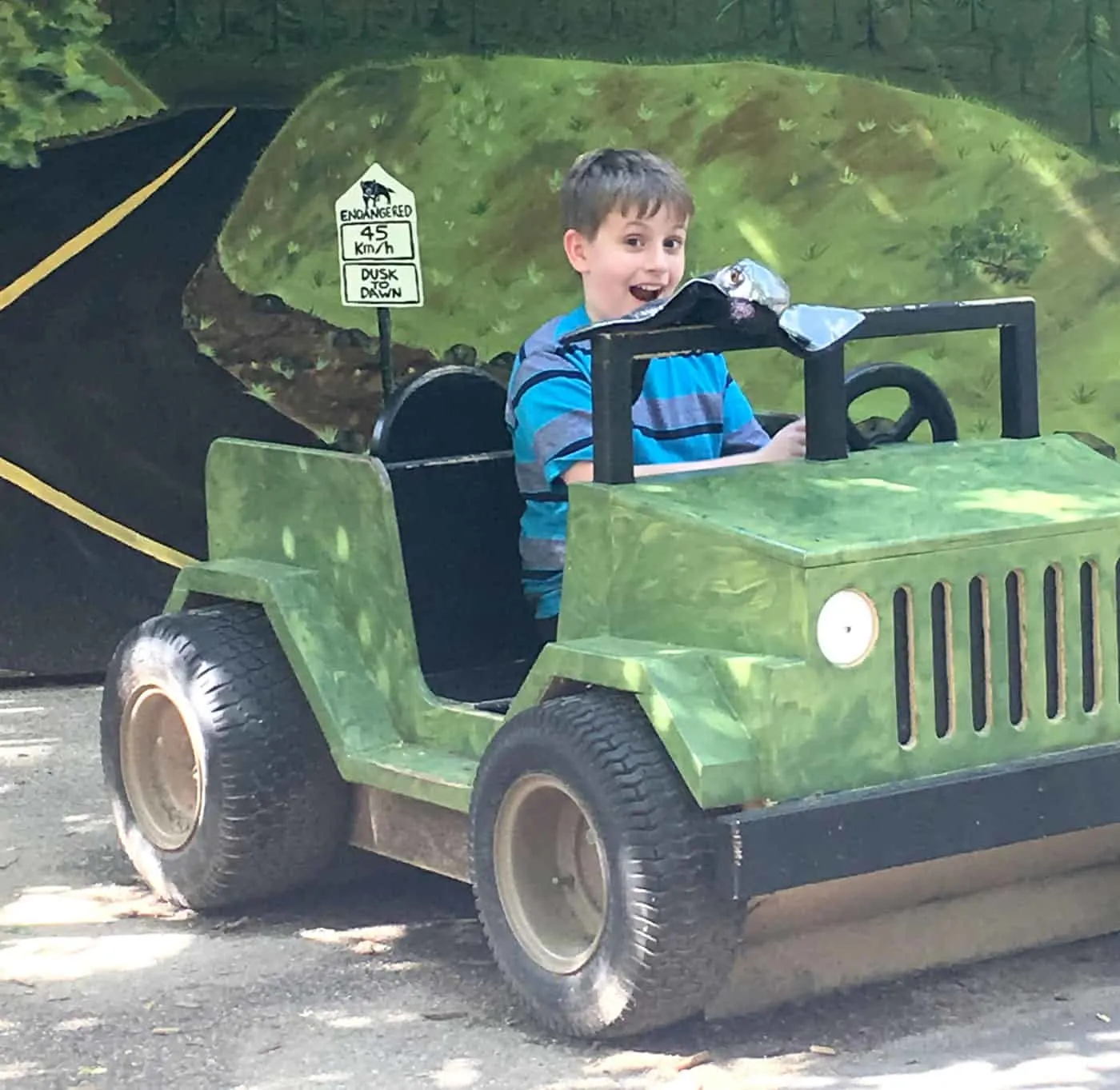 Early Birds Save $3 – $7 per person
The zoo has removed the early bird perks. None of the ticketed exhibits are currently offering free morning admission. We'll keep an eye on this and see if discounts return as life returns to normal.
Pack a Snack–or a whole picnic!
If you're at the zoo for any length of time, the kids are going to get hungry. You can buy them an overpriced burger or the aforementioned funnel cake…or you can pack a picnic from home. The Zoo doesn't mind if you bring in your own food or a cooler–they even provide picnic tables. It's up to you if you want to lug this stuff around, but if you're bringing a stroller or toddler wagon you'll have room for a snack or two.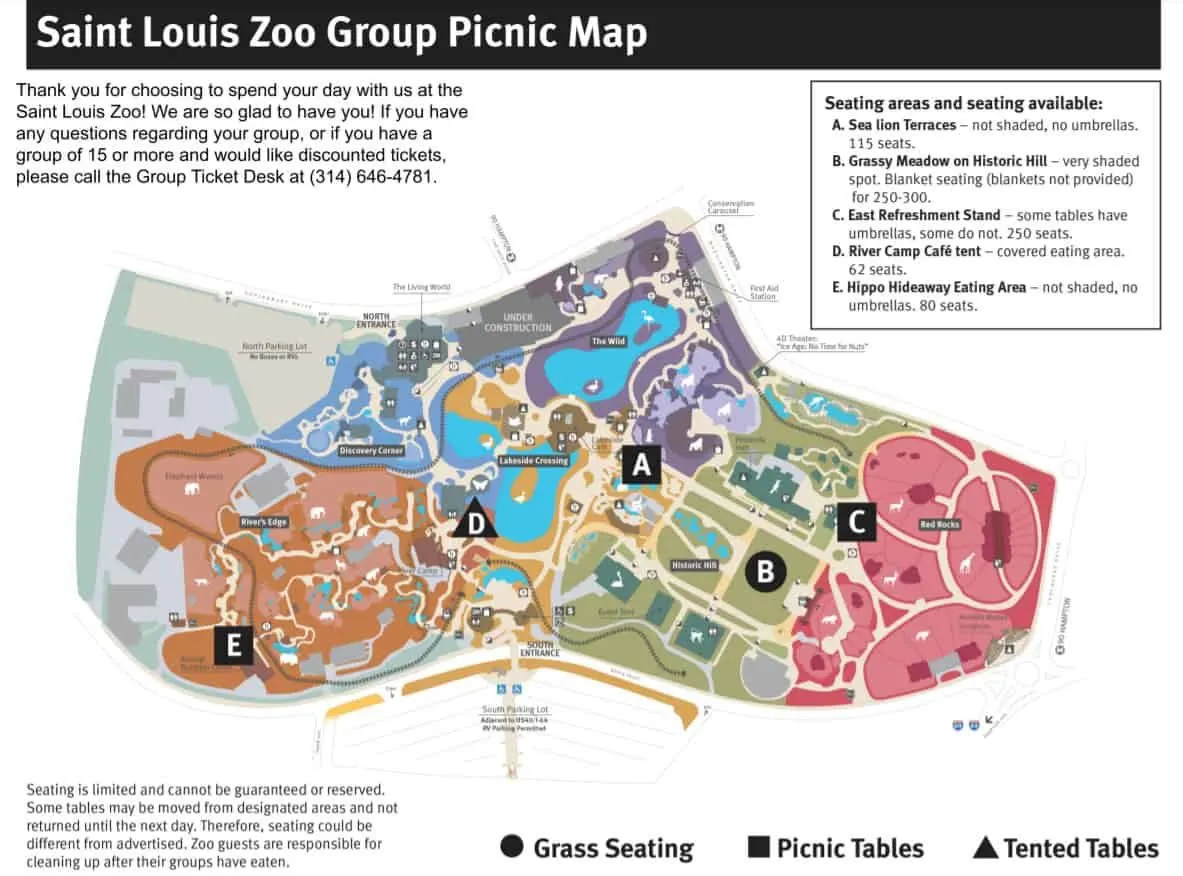 Get Cheap refills!
Zoovenir Sipper cups might seem outrageously priced but they are refillable with soda for a buck and ICEE for a bit more. The zoo WANTS you to refill your cup as part of their green recycling efforts. They even let you bring your cup back to the zoo for more refills on another visit–and they never go out of date! We're still using one that gotta be 4 years old! The cups are huge, so two people can share a sipper.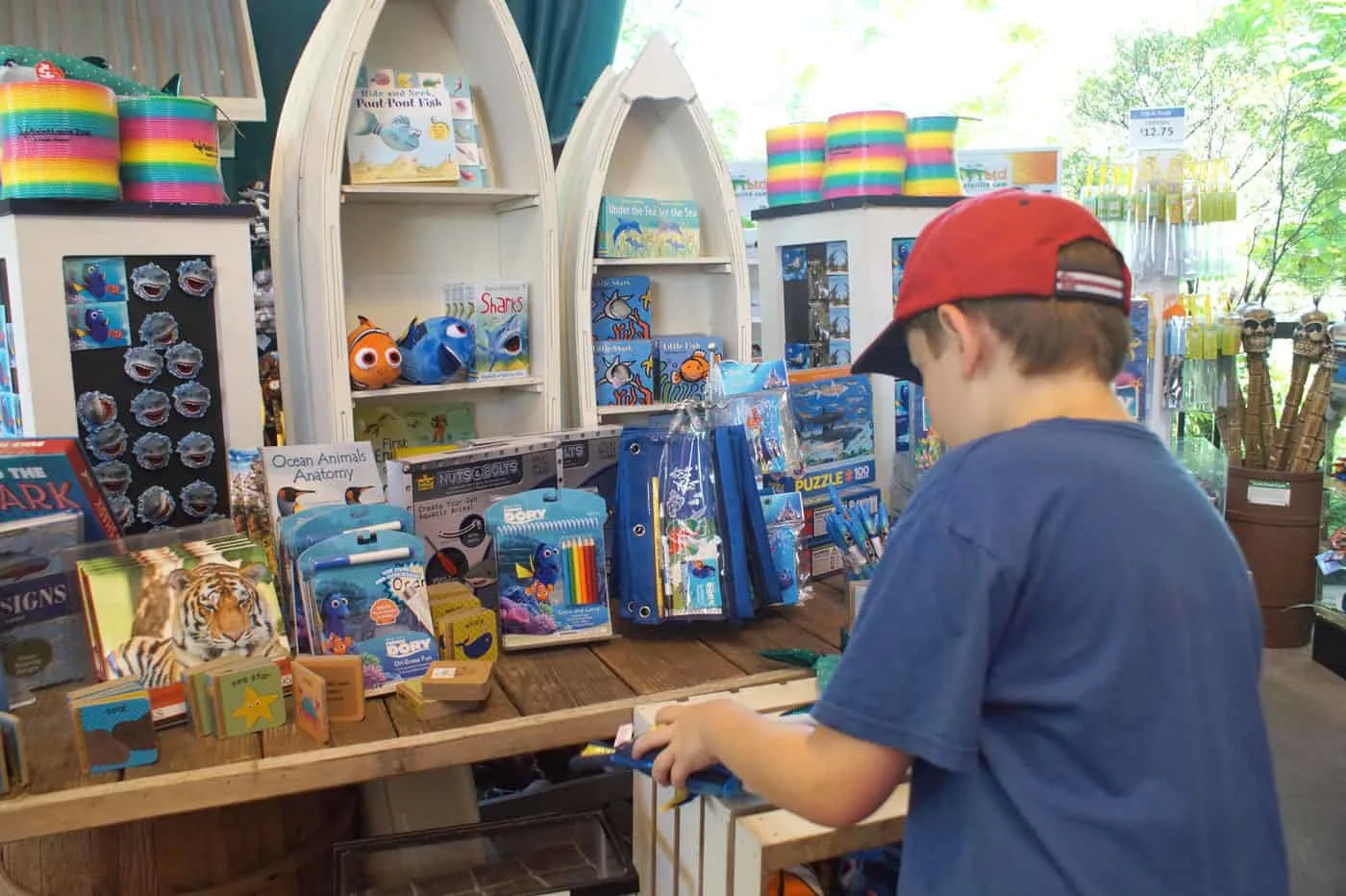 Avoid the Gift Shops
We all love a souvenir when we're on vacation but do you really need a plush animal toy to celebrate your 10th visit? Nope! Steer little Billy around the gift shops and save a bundle. Most kids are attracted to the cheap toys and candy, some of which you might recognize from your last trip to the dollar store.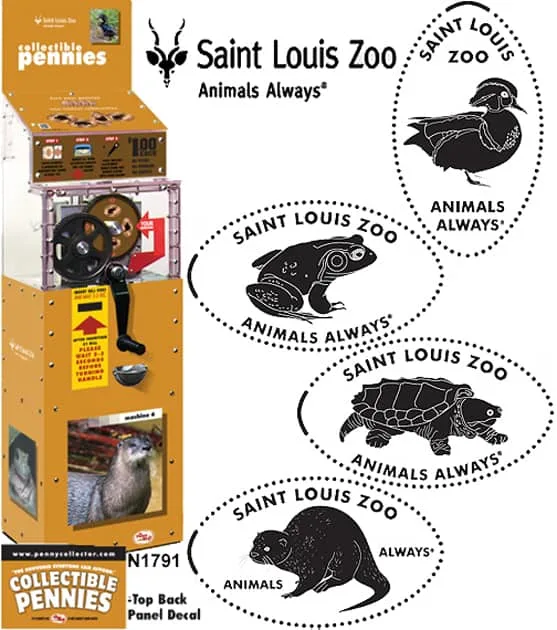 Get this Cheap Souvenir instead!
My favorite souvenirs are from the squish a penny machines–they're only 51 cents, they're fun to make and they fit in your pocket. I always bring a few quarters and extra shiny pennies when we hit the zoo.
---
What extras are worth the cost?
I know I called this post how to do the zoo for FREE, but there are a couple things definitely worth paying for at the St. Louis Zoo. I've been a member for 16 years now and I know that place like the back of my hand.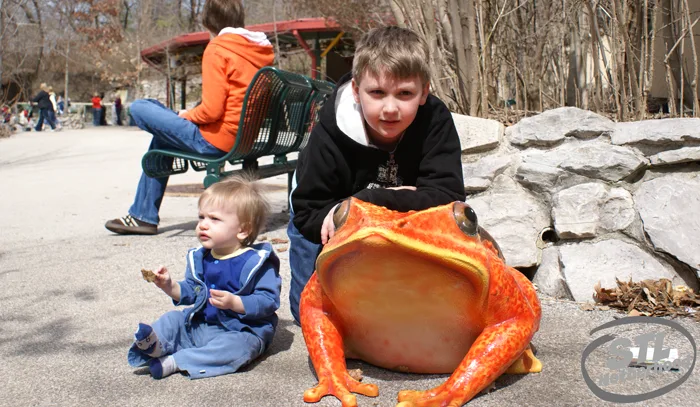 The Sea Lion Show: Yes!
Totally worth the $4 ticket cost–the new arena is only a few years old and it is state of the art. The sea lions are awesome and the arena has a glass pool for them to swim in so they are always in view. Do it!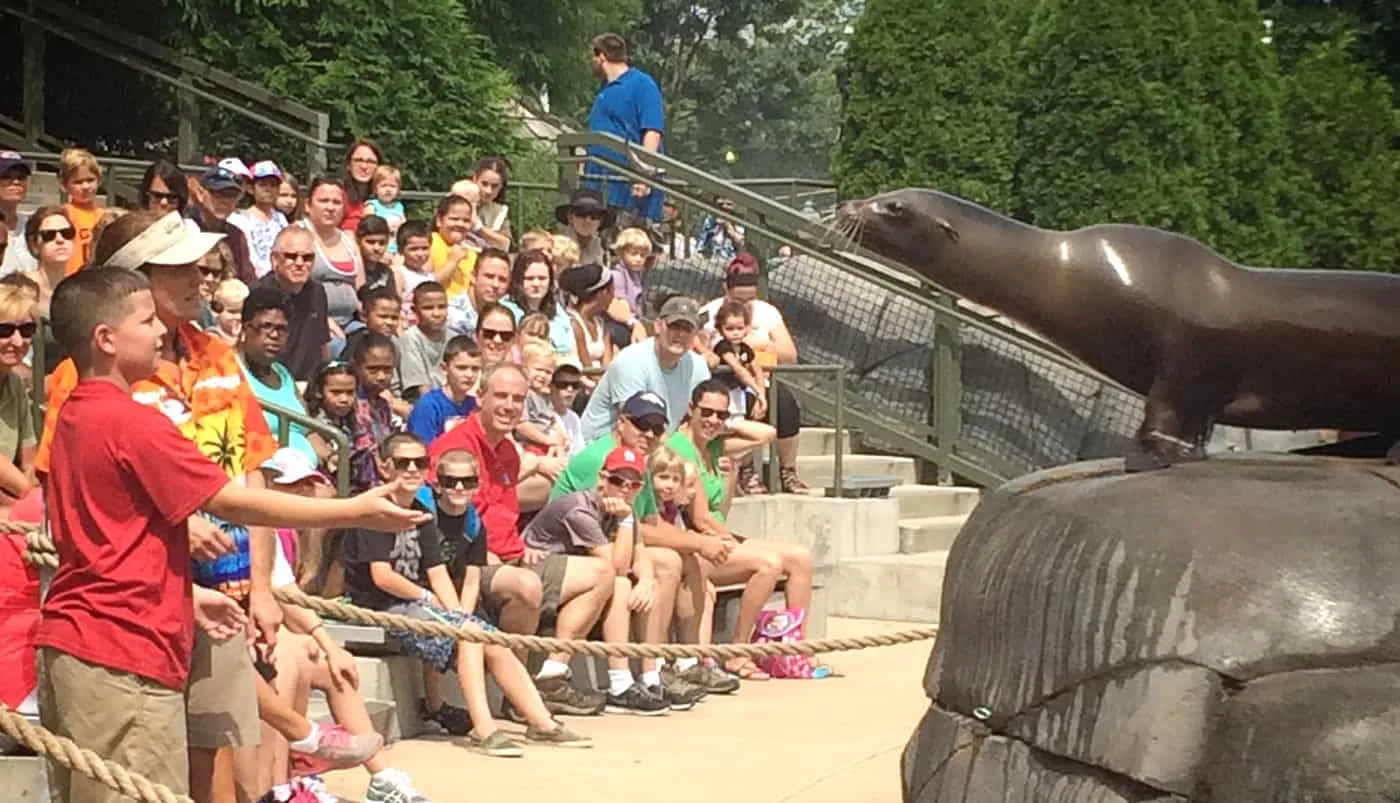 The Zooline Railroad: Maybe
The train is fantastic BUT ONLY IF your kid is a train nut. Tickets are $8 per person. It's a cute ride around the park and through a couple parts off limits to foot traffic.
HOWEVER it is NOT a good mode of transportation after you account for the massive lines on crowded days. You'll get there faster walking.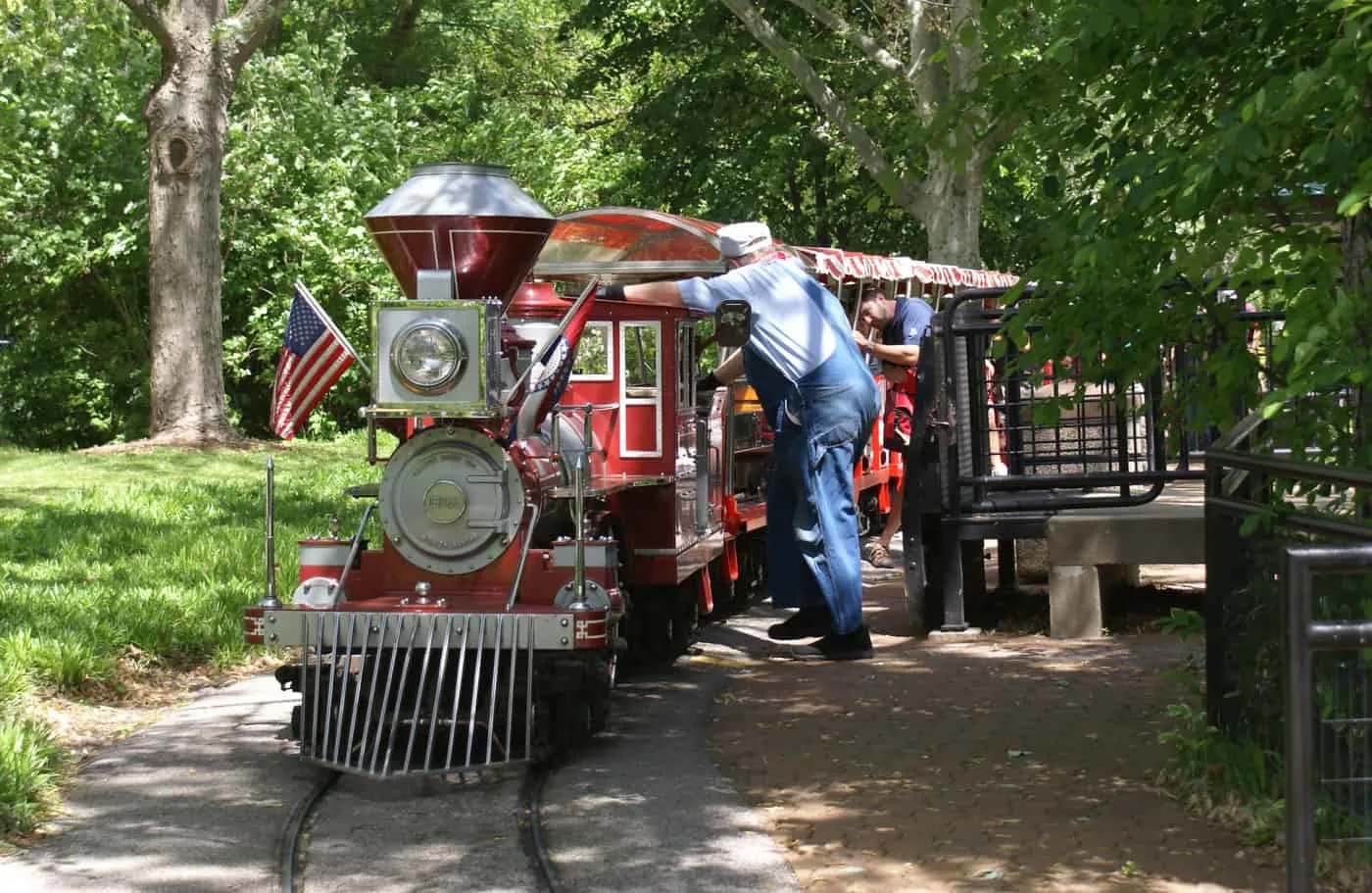 The Children's Zoo: It's Gone
I used to have a blurb here about the value of the Children's Zoo, which closed in 2020. I have high hopes that this blog will see the return of a Children's Zoo 3.0 so I'll just keep this photo here as a reminder of funs times we had when my kids were small.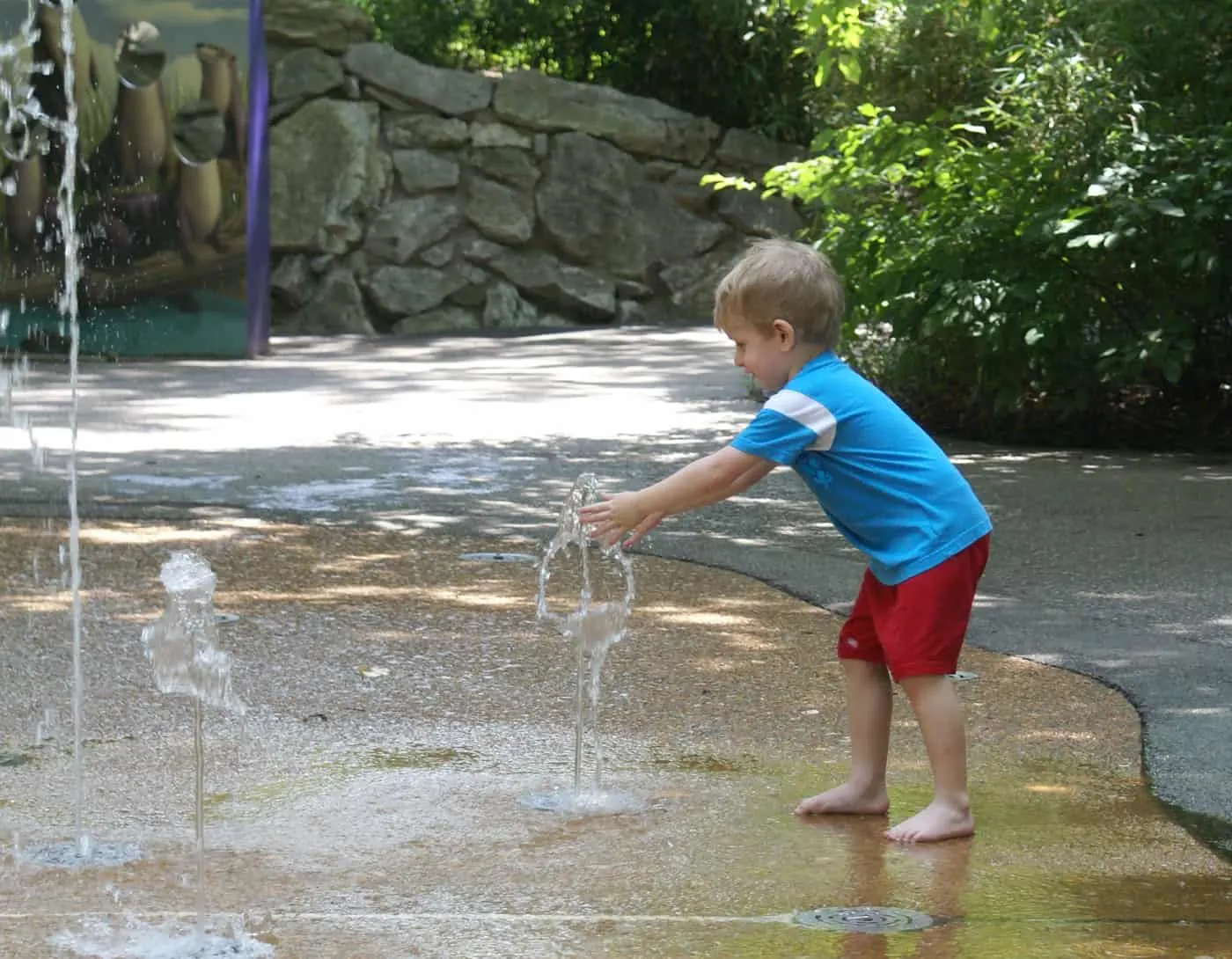 DinoRoarus: No
Dinoroarus is the "temporary" exhibit occupying the space formerly known as the Children's Zoo. It's $5.95 to enter. The exhibit is 3.5 acres of animatronic dinos that some people will love. But if your kid is not in a dinosaur phase save the $6 for ice cream.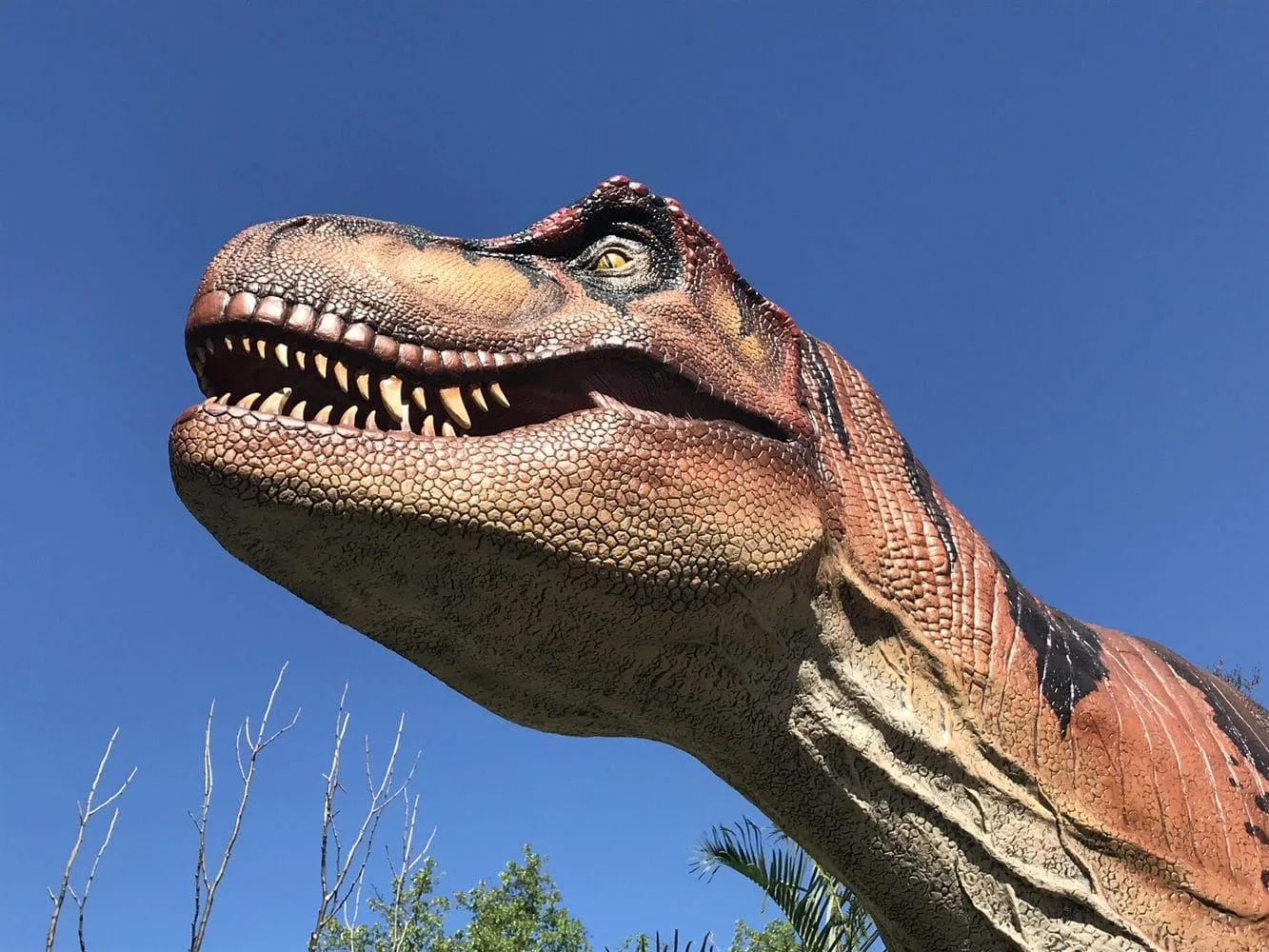 Stingrays at the Caribbean Coast: Yes!
Totally worth the $4 ticket if your kids want to pet a fish. Small kids have trouble reaching into the pool, so you'll need to help. If you think your kid won't get near the water, skip it. If you get lucky, they'll sell you some fish nibbles to feed to the stingrays–but they don't offer this all the time to keep the critters from getting fat. And who wants a fat stingray?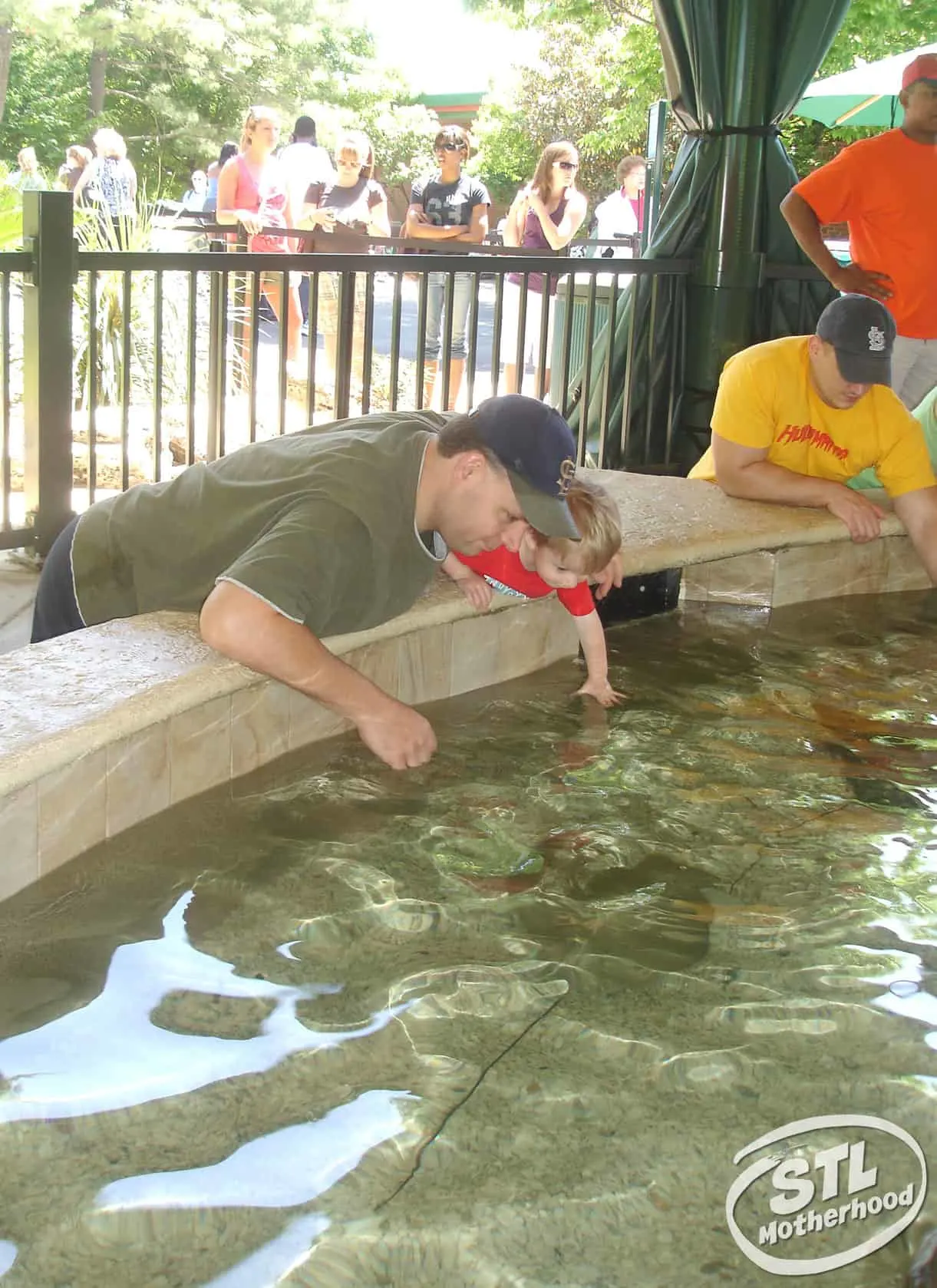 Conservation Carousel: Maybe
It's $3 to ride unless you're under 2. Adults still need to pay, even if they're just holding a little kid. It's a nice carousel, and if you're into that sort of thing, then go for it. You'll have a wonderful photo op. Otherwise….skip it.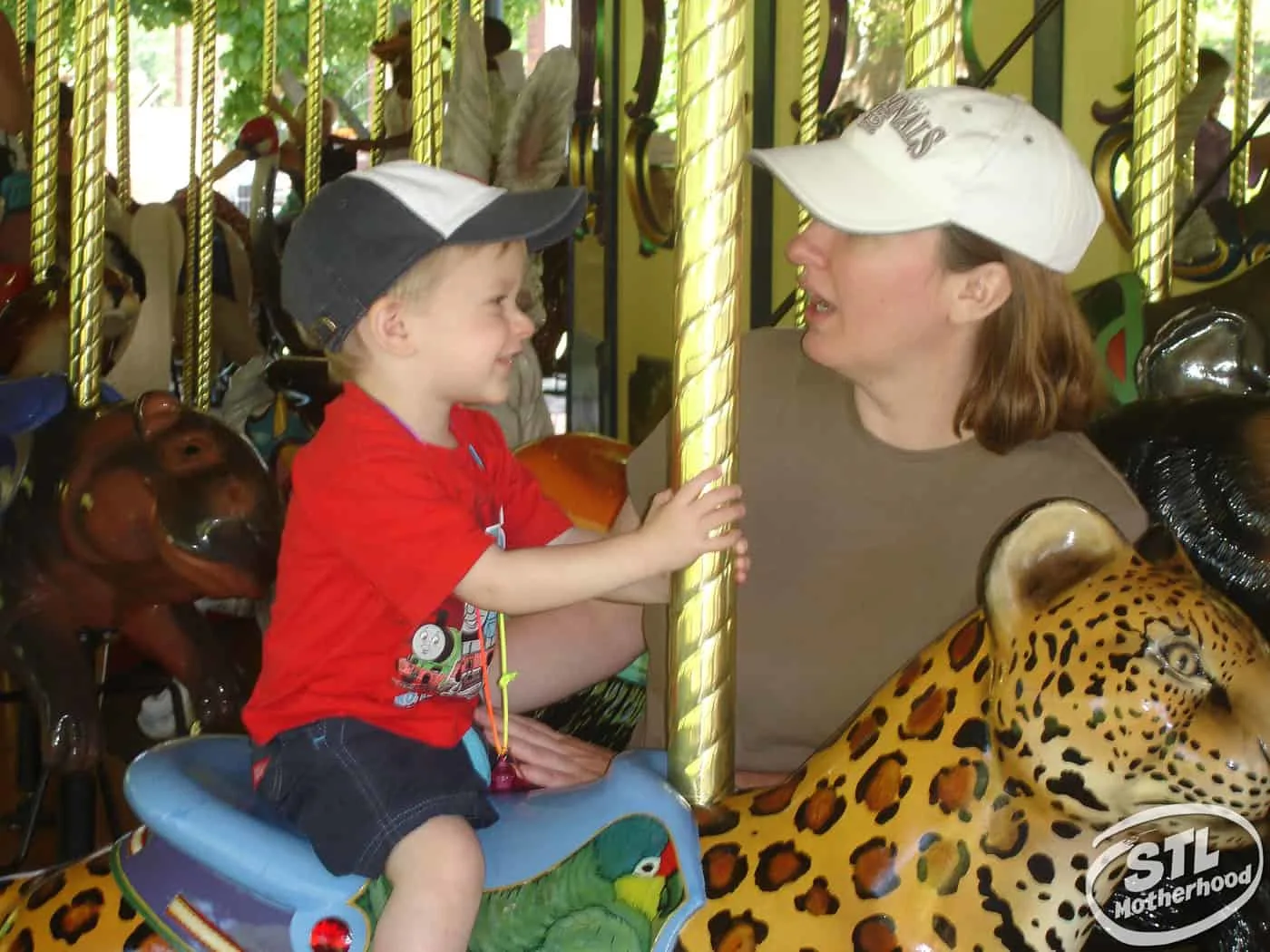 4D Simulator: Nope
This $5 "ride" is a skip it in my book. It's about 5 minutes long and simulates a roller coaster with 3D glasses, moving seats and spray nozzles that squirt you on cue when the ride "splashes" through water. I figure I'm at the zoo to see animals, not a carnival. There's also a 3D theater in the Living World building. Skip it.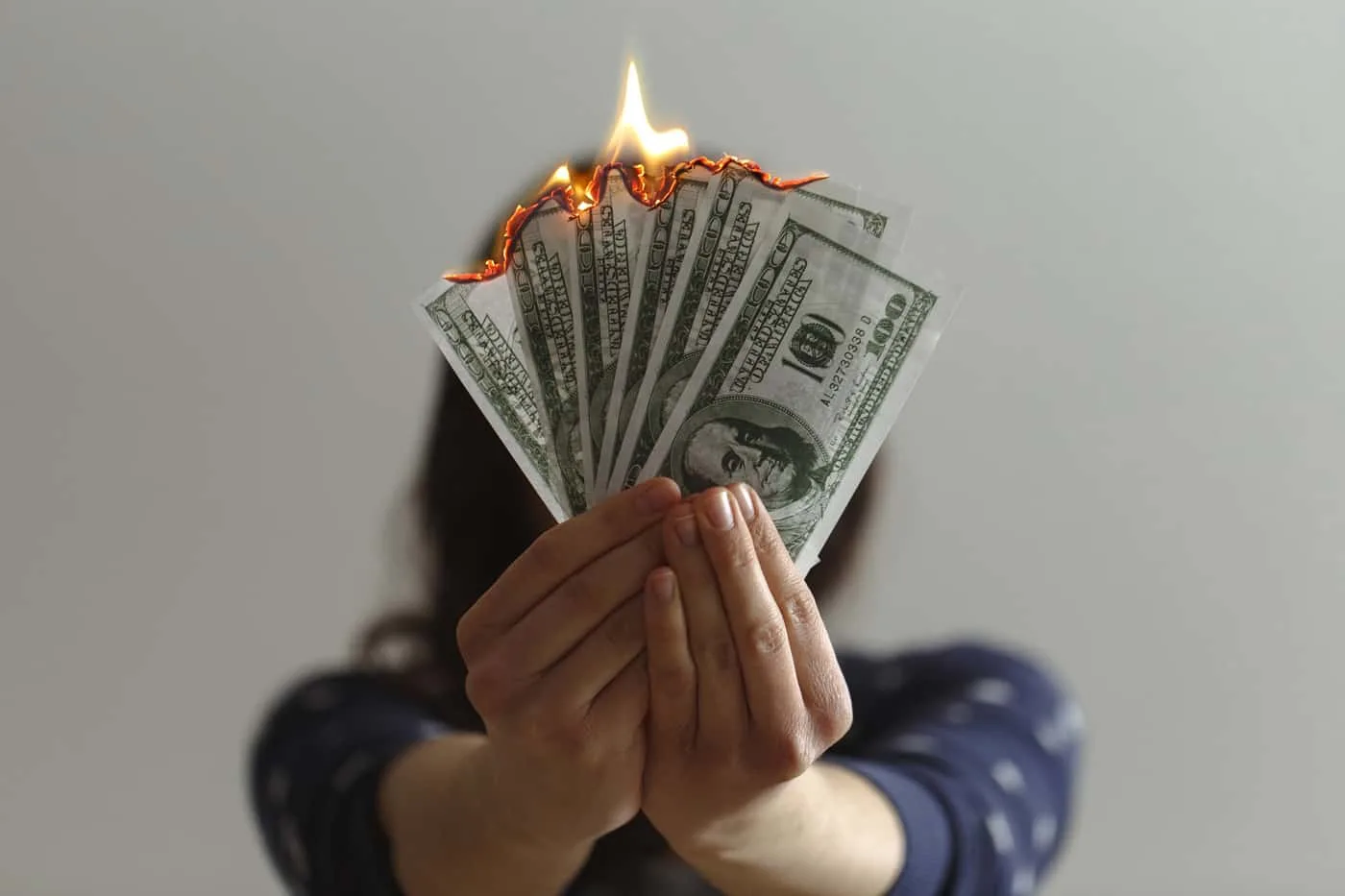 Face Painting: Nope
I will never understand face painting. The kid won't see it unless they're looking in the mirror and by the end of the day they just look like a cranky tiger. That's just silly. Skip it.