Each year I get a renewal notice from the St. Louis Zoo for my family's membership, and every year I open my wallet without hesitation. Why, it's the most awesome zoo ever! Of course I want to be a member! Whoo-hoo!
But this year…I paused. We've been members almost as long as I've been a mom–20 years! With school aged kids, I have fewer opportunities for spontaneous zoo trips. Now we have to wait for nice weekends and school holidays. Heck, last year I didn't even get to use all my parking passes!*
Should I continue my Zoo membership this year? Even if there's no more Children's Zoo??
But…Isn't the St. Louis Zoo Free??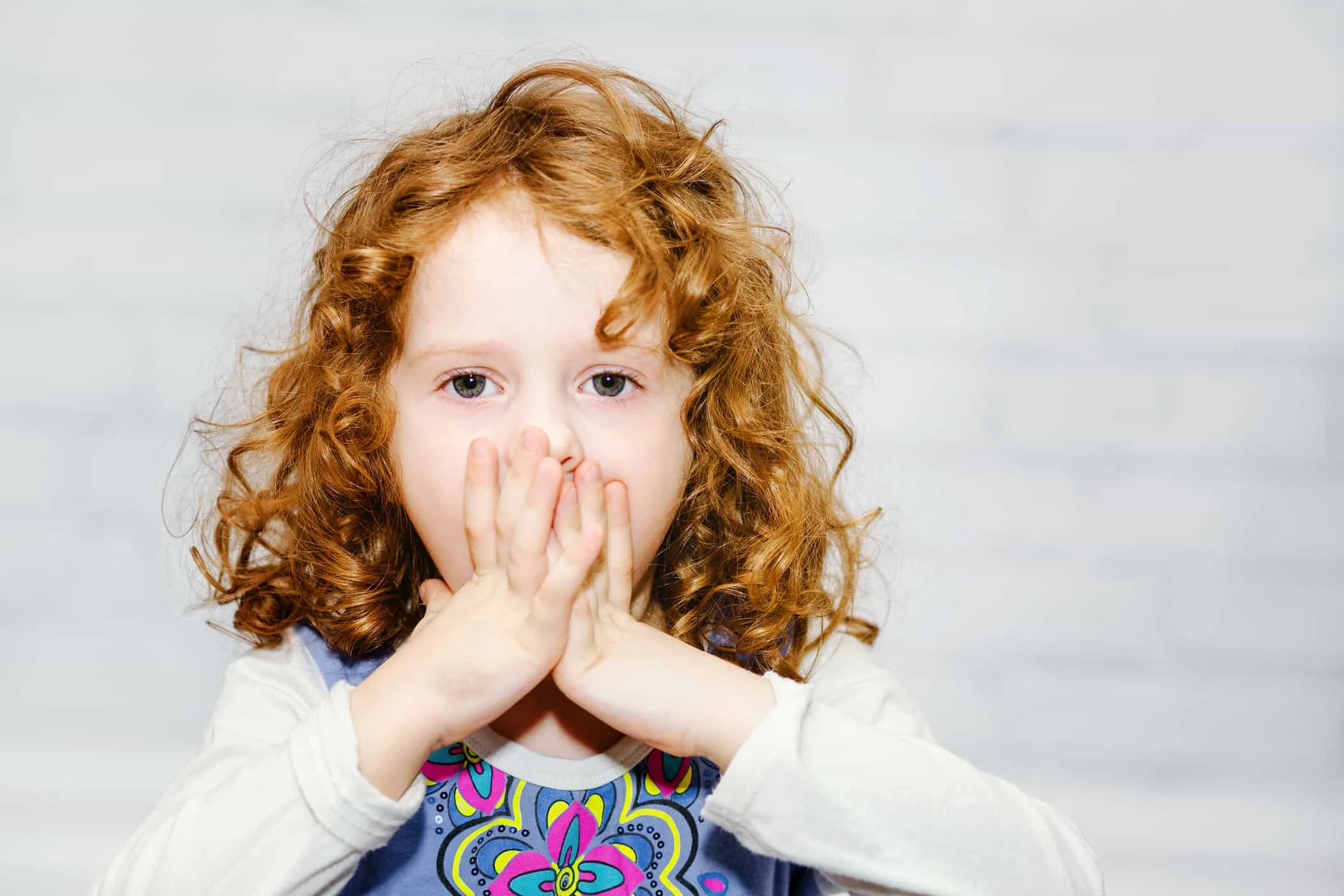 Why in the world do I need a membership to a "free" Zoo? Don't get me wrong, one of the truly awesome things about the St. Louis Zoo is the price tag…it's FREE! It's supported by tax dollars, so in a way, local residents have bought their zoo tickets in advance.
But there's still plenty of "extras" you're really going to want: premium parking, train rides, the Children's Zoo, Sea Lion shows and petting the stingrays. And I challenge any mom of small children to visit the zoo without buying ice cream and stuffed animals!

I've got a great article on how to see the St. Louis Zoo for free–you really can visit without paying anything at all. I've got tips on free parking, free carousel rides and cheap eats. Because if you're not a member, a family of four can easily drop $100 at our free zoo–and that's before you bought a single Zoovenir Sipper!
So Why SHOULD I get a Zoo Membership?
The most practical reason to get a zoo membership is the parking perk. Parking in the zoo lot is convenient, but it's also $15 a car.
We get the Zoo-Goer membership, which is currently $70 and comes with $90 worth of parking passes! That's six visits where you get to park in the lot, well worth the price when it's 102 and you don't feel like hoofin' it across Forest Park. With one swipe of my debit card, I've already saved $20 bucks!
The Zoo-Goer also comes with 48 Anywhere Passes, so my train tickets, Children's Zoo admission and Sea Lion Show are taken care of. Poof. Now we're talking FREE zoo!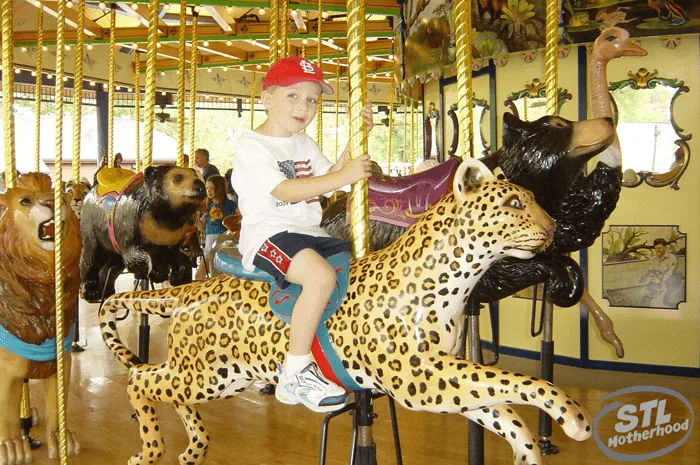 If I want to up my membership by $15 and go for the Family Membership my passes are upgraded to Anywhere Plus–which includes the stingray petting and carousel rides. $15 is the cost for my family of four to see the stingrays and one spin around the carousel for Mitch. So the next five times we go, all that is free too.
Do What You Want, When You Want
Because our membership has paid for a year's worth of visits, I'm free to pop in on weekends when we only have a hour or so to stay. The St. Louis Zoo is really, really big–you need a full day to explore every nook and cranny.
Since the kids and I have been to the zoo dozens of times, we just come and hit the highlights. When the polar bear first went on exhibit, we were there. And then we left. It was a hot day and we were frazzled from traffic…so we saw the new stuff and left guilt free, because I knew we'd be back in a couple weeks.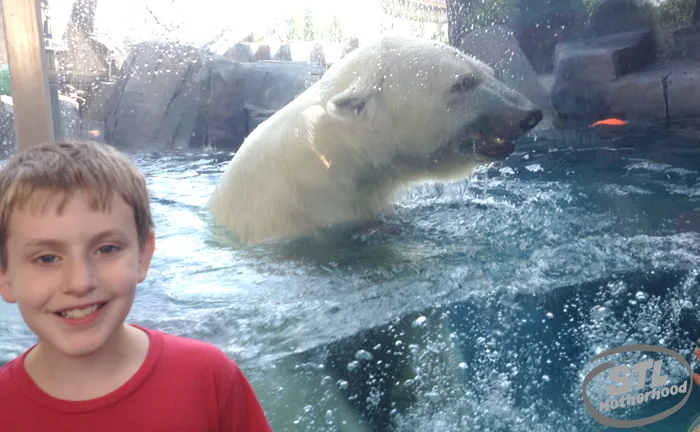 If I had shelled out a hundred bucks or more on that single visit, you bet your bippy I would have dragged those children to ever animal in the place
If you want more details on a St. Louis Zoo membership, then head to their website here! I really recommend it for St. Louis families. (And yes, I renewed my membership this year–and upgraded to the Family level!) Memberships with free parking start at $50.
Cheap Boredom Buster
When you've got a membership card sitting in your purse, you ALWAYS have an answer to "mom, I'm bored!" And the best part? You don't have to wonder if you can afford an expensive outing to the Zoo right now–it's already paid for!
Combine your membership perks with a few frugal tips and you're maybe a couple bucks for refills on your kid's Zoovenir Sipper.
The Memories
Ok, not to get all sappy here, but my best reason for a family to get a membership to the St. Louis Zoo are the MEMORIES.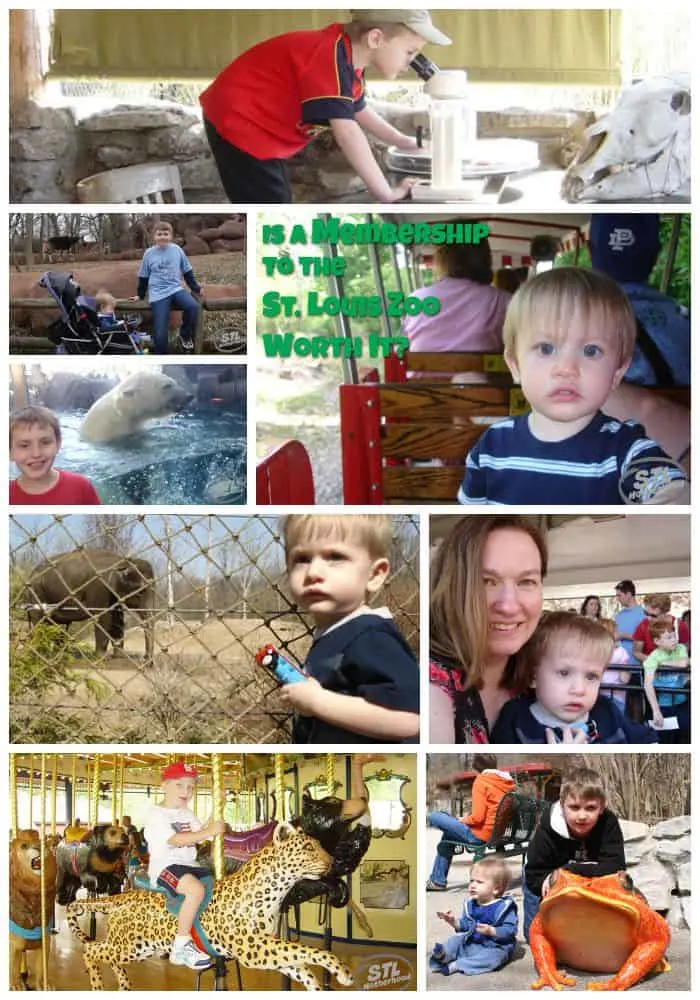 I said earlier that we've been to the zoo dozens of times. Well…it's more like over a hundred times for myself just counting 6 times a year for the last, um, 20 years.
Then there were all those pre-school summers when we ran out of parking passes and went anyway, or those trips to Boo at the Zoo and Wildlights when parking is included. I've seen exhibits come and go, but best of all…I've seen my boys have so much fun at the zoo, learning and playing through the years. Even on those days when all we did was ride the train around…and around…and around!

*You know how I said I didn't get to use all my parking passes at the beginning of this post? It's not because we didn't go six times…in fact, I think we went seven! Once time was for Boo At the Zoo, when parking is included for everyone. Twice we went on beautiful summer days when the rest of the city decided to join us! The parking lot was full and we resorted to parking on the street. The moral of the story: if it's a weekend or a school holiday…go early!