I never thought of myself as the cord cutting type. I grew up when cable TV was a new fangled thing only city kids could access and yearned for the boredom up having 57 channels and nothing on. My family's set maxed out at seven channels and there was no hope of cable making it out to rural Jefferson County. When I went to college and found a dorm wired with cable, I thought I died and went to heaven.
I've had cable all my adult life-I was never going back to the dreaded rabbit ears of my childhood!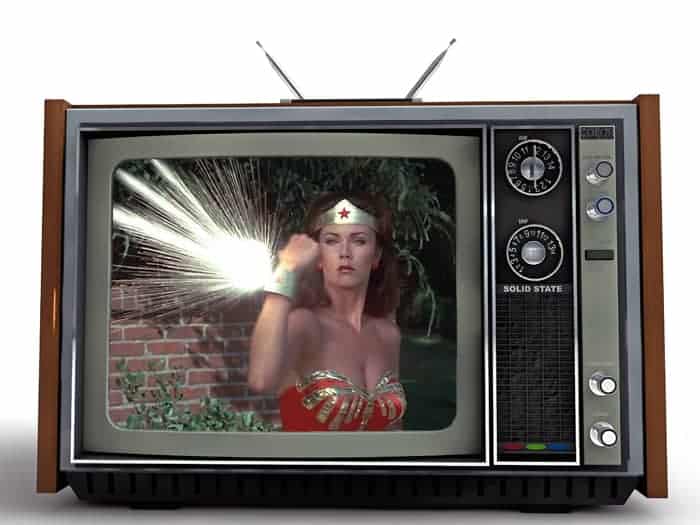 But something has changed. I no longer gleefully flip through an endless parade of cable channels. And it really is endless. My Uverse package had over 360 channels, plus hundreds more from a higher tiers and other languages that just clutter up the menu. Double that number if you count the HD channels.
Plus we were never watching live TV. There's so much crap to sift through that we clung to a handful of shows worthy of our time…and recorded most of those for watching when it was more convenient.
One night, as my husband searched YouTube for a favorite episode of Mystery Science Theater 3000, it hit us. It was time to let cable go.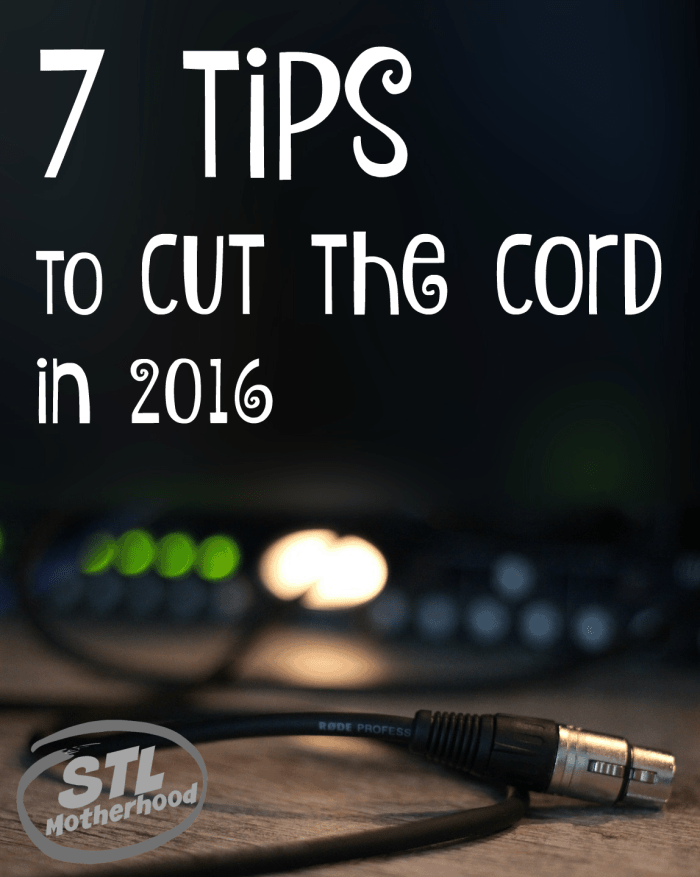 I should probably point out that I'm a member of the Netflix #Streamteam, and that I get complimentary streaming service as one of their blogging partners. But they did not ask me to write this post.
We've been slowly collecting streaming TV devices as we've upgraded our 20th century electronics. First a Google Chromecast, then a Roku TV, a BluRay player with WiFi. And of course the teen's Xbox has lots of apps that we never bothered to explore. It seemed ridiculous to pay money for Hulu or CBS All Access when we were already paying an arm and a leg for cable.
But you don't need cable! For a fraction of the average cable service you can put together a decent TV package…if you're willing and able to stream.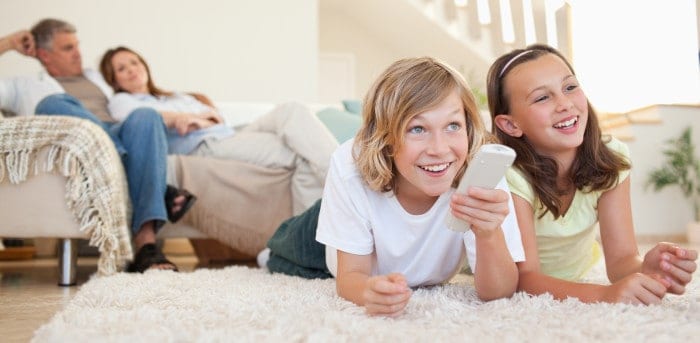 If you're thinking about cutting the cord and switching to internet based entertainment, here's a few tips:
First You'll Need High Speed Internet
Obviously you're gonna need high speed broadband or DSL–with unlimited data–if you want to replace pay TV with streaming services. Most of us have access to some sort of high speed internet, but I thought I'd mention it. If you're out in the boonies like my parents, who have a satellite hook up, you may not have a data plan that can handle streaming.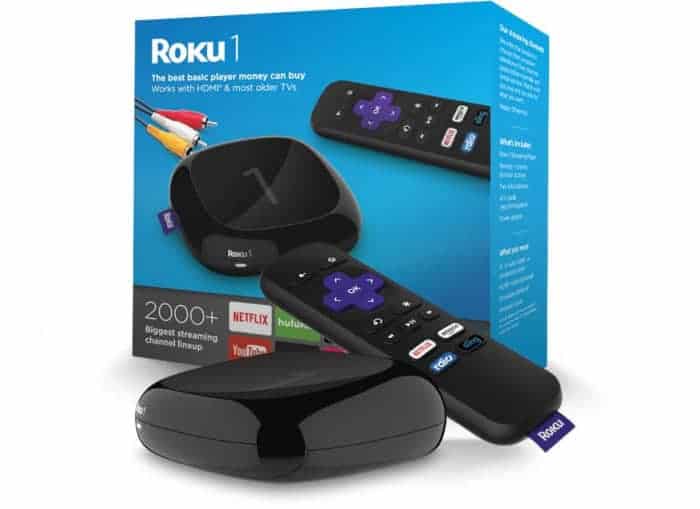 And You'll Need Hardware
You'll need equipment to send programs directly to your TV. Sure, you could watch on your laptop, phone or tablet…but what family wants to huddle around a smartphone a on a Friday night? If you have a gamer in the house, you're set: any Xbox or Playstation can stream to your TV–you'll just need upload some apps. Non gamers can pick up a Google Chromecast for $35 or a Roku Streaming Stick for $50. Plug one of them into your TV's HDMI port and you're set.
Add a digital antenna to pick up local channels. They make indoor antennas that you can hide behind your set–no ladders required!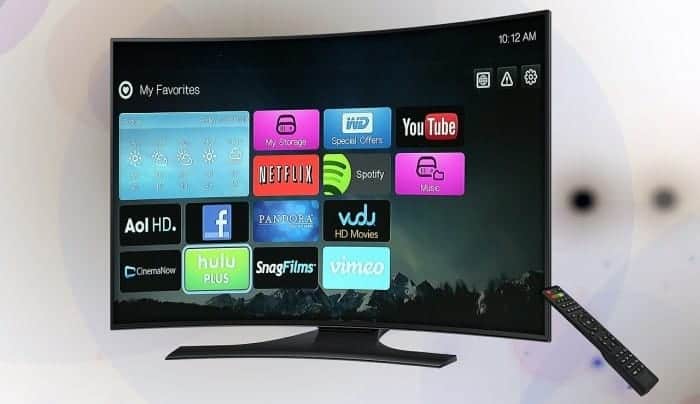 Try Before You Cut the Cord
Before you do anything drastic you can do a test drive of subscriptions services and find which ones fit your entertainment needs.
Sadly, none of the internet TV options cover all the bases. Some have great archives, while others can air shows the day after appearing on their home channels. Netflix has a huge library of original shows–your kids will love all the Dreamworks cartoons, while HBO has Game of Thrones and Sesame Street. Hulu has shows from ABC, NBC and Fox…but not CBS. The point is, you might want to test drive a couple services to see who has the shows you want to watch.
Thankfully all the services have free trials, from a week to 30 days. Plus, most of them–except Amazon Prime–can be purchased by the month, so if you don't like it or didn't watch it, you can drop it right away.
You'll also want to test the service to see how it works on your internet. Internet speeds vary from place to place and some streaming services do a better job at lower speeds.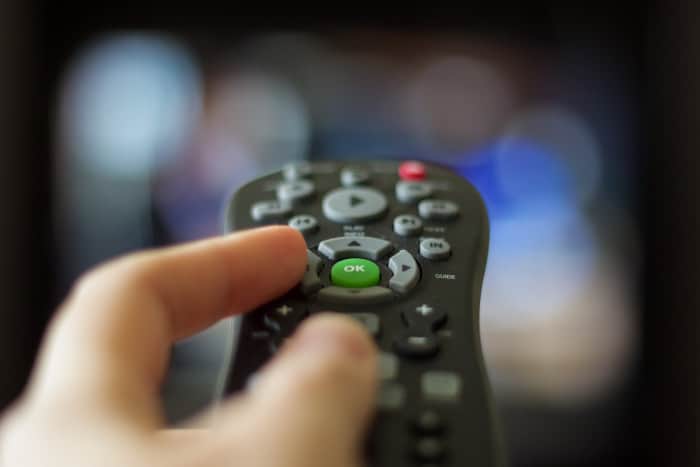 What Can I Watch?
Tons of movies! Buckets of TV shows! There are lots of streaming TV services to choose from, starting at $6 for CBS All Access and going up to $20 for Sling TV. As cord cutting gets more popular, I think we'll see even more a la carte services pop up. Right now we're subscribing to Hulu and Netflix and pretty happy with it. You can also find some interesting free movies and shows at places like Crackle and YouTube.
Tomorrow I'll go into details about all the streaming services. (Updated with link…tomorrow is today!)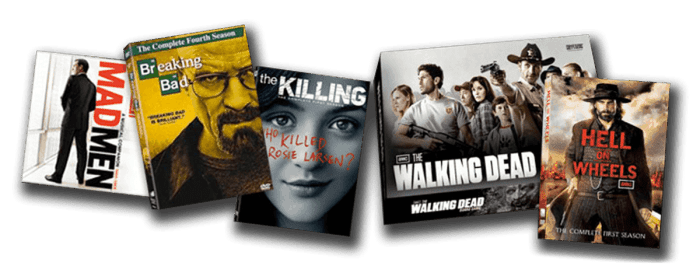 What Can I NOT Watch with Streaming?
Sports fans will have a tough time cutting the cable cord. My St. Louis Cardinals have an exclusive deal with Fox Sports Midwest and there's no streaming for that channel. You can get a subscription to MLB.com for $130, but even then you can't watch the games live. Blues fans are in the same boat, with FSM carrying most of their games. And the Rams…well, we're not talking about them these days.
Sports fans all over the country will have to seriously reconsider the need to watch games at home. But you can always hang out at a sports bar, a friends house…or get out that radio.
AMC Fans are also in a world of hurt when it comes to streaming. I've only found AMC on Sling TV, which is expensive and live TV only. Past seasons of our favorite AMC shows are available on Netflix, but the only way we're gonna get fresh episodes of The Walking Dead is if we buy them from iTunes, Amazon or Vudu. Thankfully a full season of a TV show can be had for less that the cost of a month of cable, so if you only have a few shows you can't access, cord cutting is still sensible.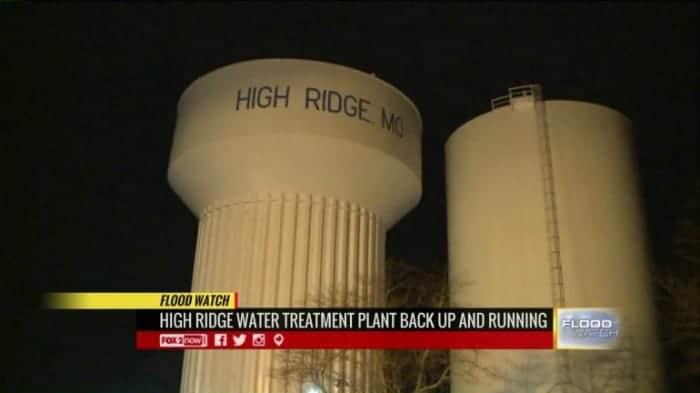 Bonus Tip for Local News
Our local TV stations are not available through streaming services, but you can watch the local news directly off the internet with your computer or mobile device. If you have Chromecast you can put it on your TV. I found this very useful since I don't have an antenna (yet??) and the day after I canceled my TV the Meramec had a record flood. Thankfully I could watch my local news station from the laptop to see if Hwy 44 was under water or not…
I'm also a huge fan of the Fox 2 Weather app, which I've had on my phone for a couple years. I get all the local accuracy of Dave Murray, right at my finger tips. Sorry Weather.com, you've left me standing in the rain too many times.
This is part one of a three part series. You can see what we're watching online here and how much we're saving here.