Do your kids love trains? Did you ever want to set up a really big train track around the Christmas tree, but didn't know how…or just didn't get to it?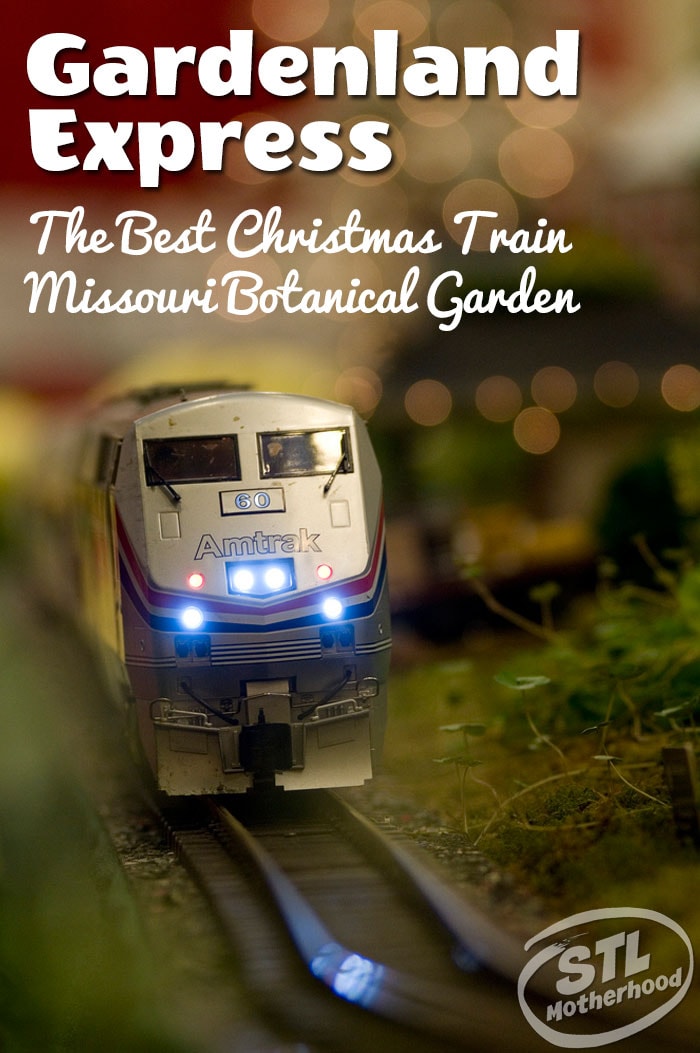 Have I got an event for you! The Missouri Botanical Garden is running the Gardenland Express holiday train show in the visitor's center from Nov. 23 to Jan. 1, 2020.
Each year they set up a huge train display using large scale trains, plants, miniatures and about 900 feet of track. Every year the display is different–we'll post some photos after we go!
The display is open during normal hours, from 9 a.m. to 4 p.m. It's NOT included in your garden admission, but St. Louis City and County residents always get a discount on general admission and can get in for FREE on Wednesday and Saturday mornings before noon.
Admission to the train show is still just $5. Check out the MoBot website for full details.