Need to take a break from your kids, but don't want them logging more junk screen time? I've got great news! Boat loads of celebrities — and book authors– are here to help entertain your kid in these uncertain times.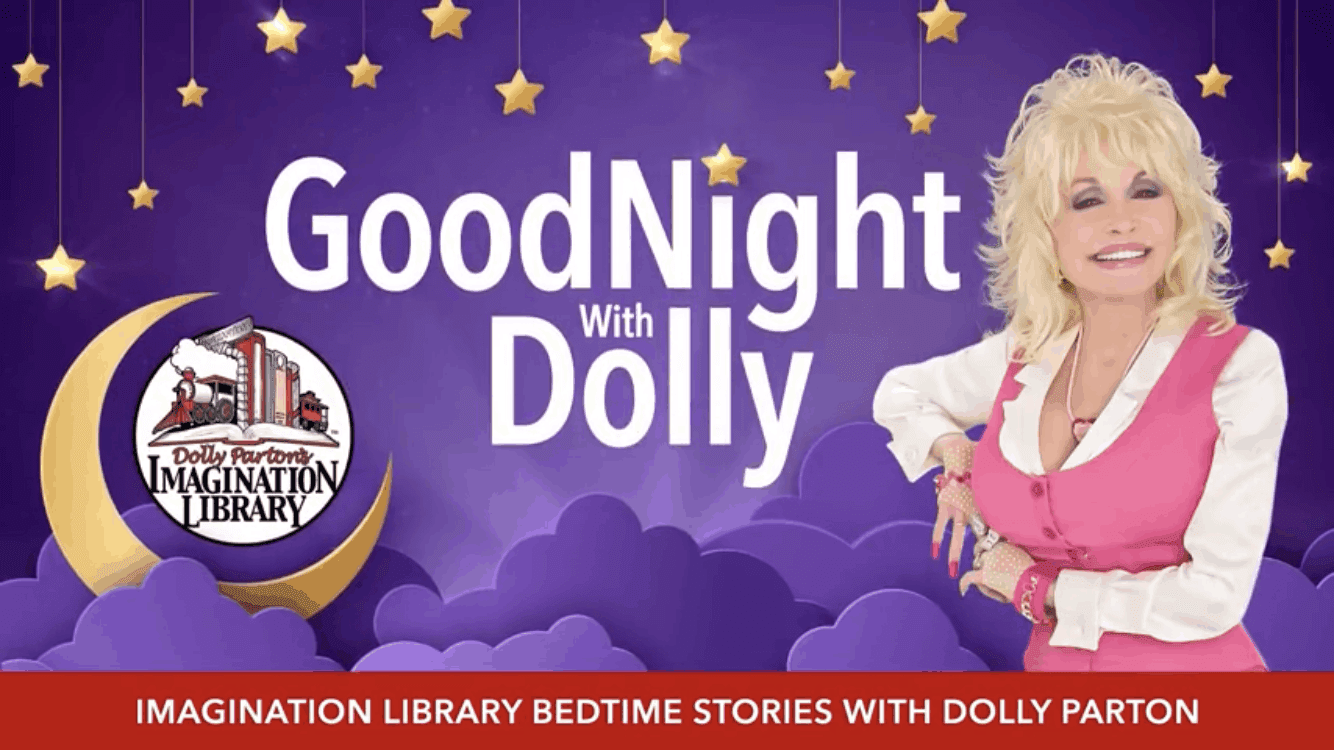 Bed Time Stories with Dolly
The amazing Dolly Parton wants to read a bedtime story to your kids! You might know her as a big time county star, but kids are starting to know Dolly for her love of books.
Dolly started a program called the Imagination Library back in 1995 with a goal to build literacy in her home county in Tennessee. The program took off and is spreading around the world!
"Goodnight with Dolly" starts on on April 2. Every night at 7pm Eastern Dolly will read a Bedtime story. She plans on reading books for 10 weeks! Watch it here –> Goodnight with Dolly
Dav Pilkey Draws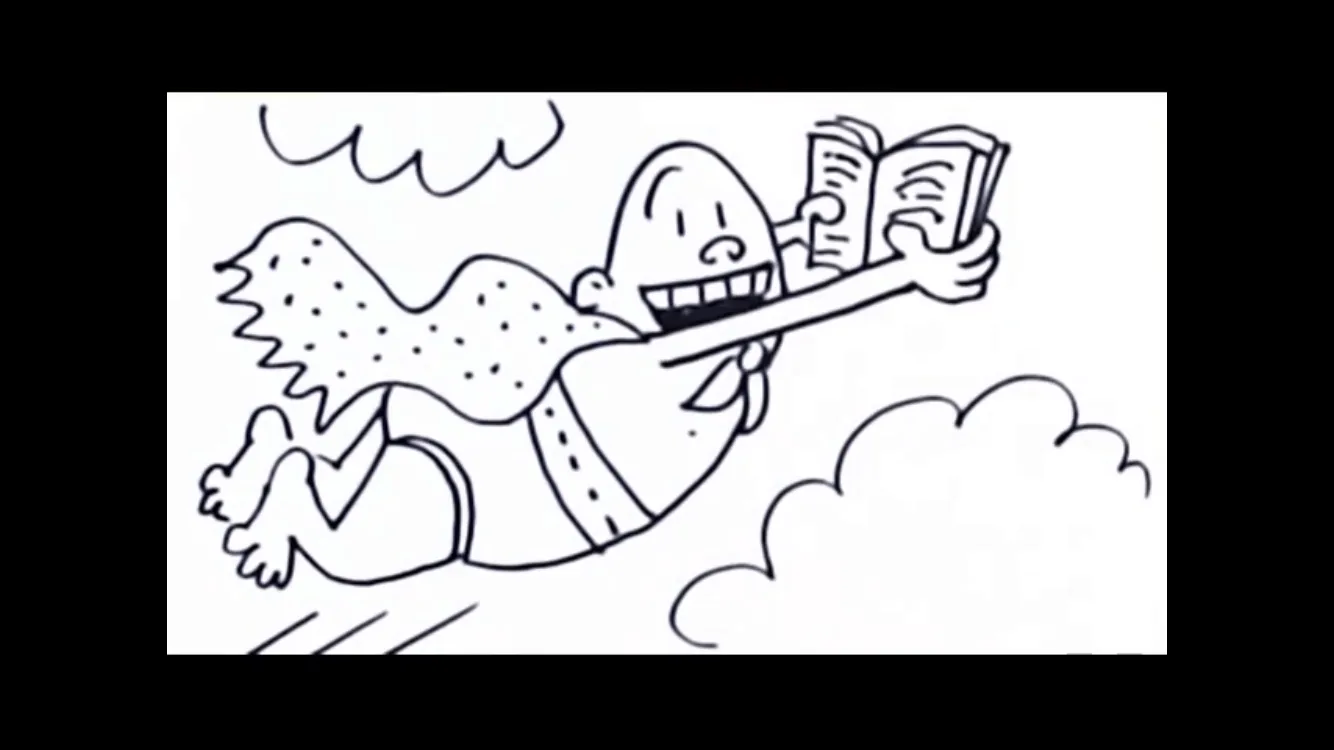 The creator of Captain Underpants — our most favorite reading super hero — will be teaching kids how to draw and be creative. Dav Pilkey is working with the biggest library in the country, too: the Library of Congress.
The Library will launch its program on April 1st, then release new material every Friday morning at 8am.
Tra la laaa! Find Dav here at the Library of Congress.
Mo William Lunch Doodles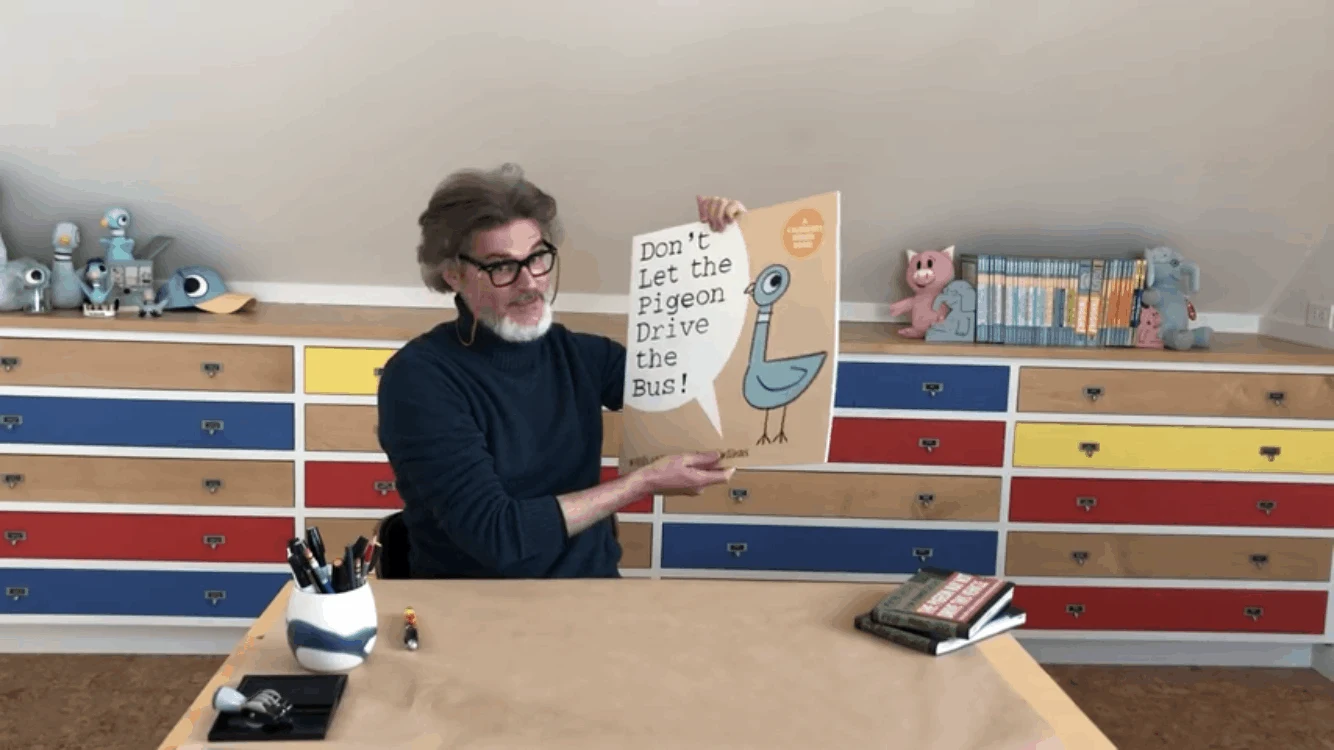 Kids already know not to let the pigeon drive the bus — but now children's book author Mo Williams has an even more important mission. He's entertaining his young fans while they're stuck at home!
Mo just so happens to be the Kennedy Center's Education Artist-in-Residence. They're helping him film short sessions from his home, where he talks to kids and shows them how to draw. There's also activity pages to go with his sessions.
Mo started this fun program in mid March, so there's plenty of episodes to watch right now. New sessions are uploaded at 1pm Eastern every day.
Find Mo at the Kennedy Center here.
Storyline Online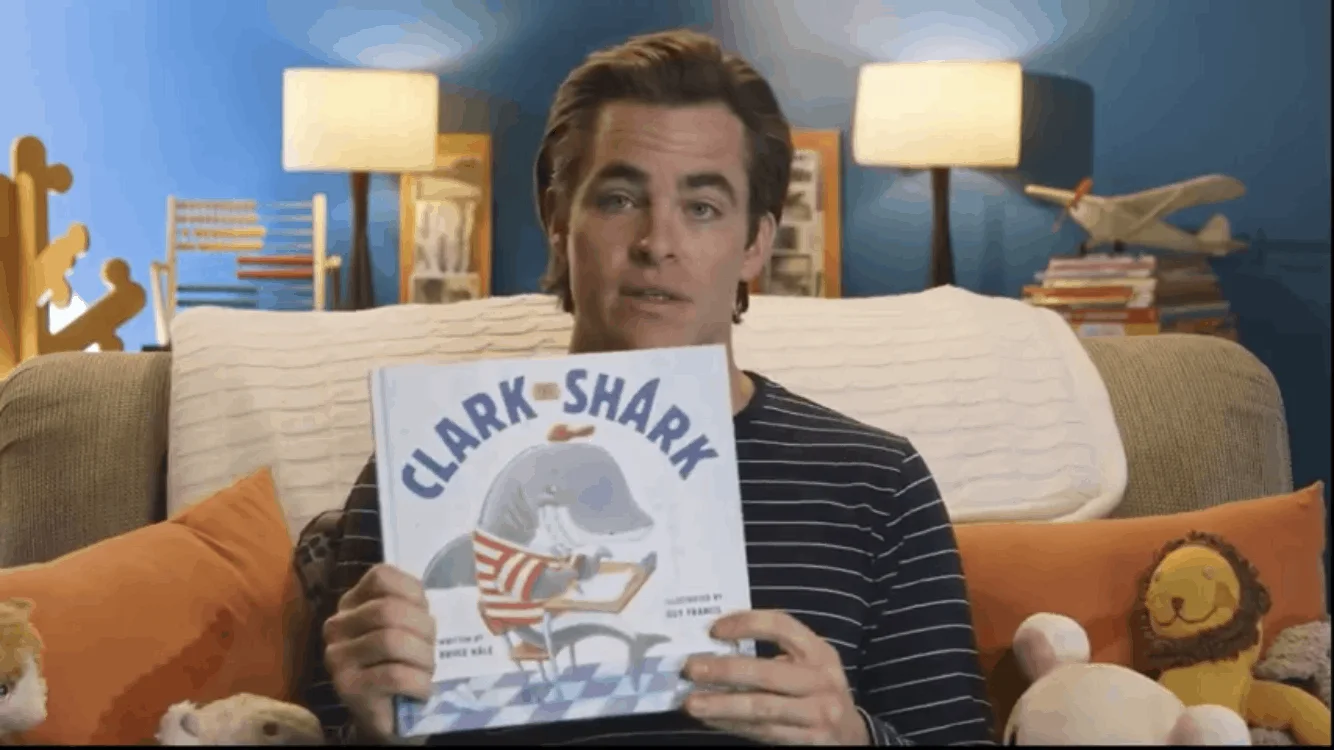 This is a fantastic website full of kid's books read by all kinds of celebrities from comedians to talk show hosts! The program is sponsored by The SAG-AFTRA Foundation, which is basically every actor everywhere.
The site has dozens of picture books read by great people like Betty White, Chris Pine, Wanda Sykes, and David Harbour. The book pages have been animated, so it's more than just circle time with famous people–or not so famous people, I'll admit I had to look a couple up. But they all have GREAT voices, which is all that really matters.
Storyline Online's website includes information on the age level of the book, how long the video is, where to buy it and a great teacher's guide. Each video is also on Youtube.
Find Storyline Online books here.