Use these ideas to put some fun in our extra long spring break.
It's Spring Break, but we're all practicing "social distancing" this year to avoid that nasty flu going around.
I don't think too many of us are heading for a warm sandy beach this year with resorts like Disney closing down to keep us safe. Don't worry, you can still have a ton of fun with little to no planning. We just have to get creative!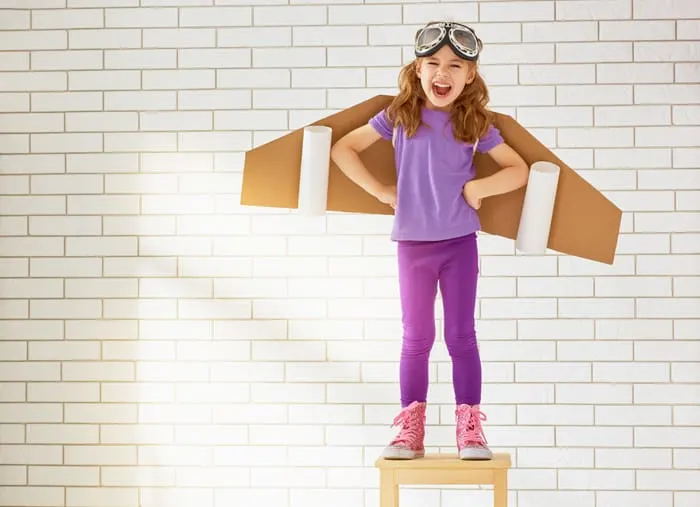 Make a Spring Break Plan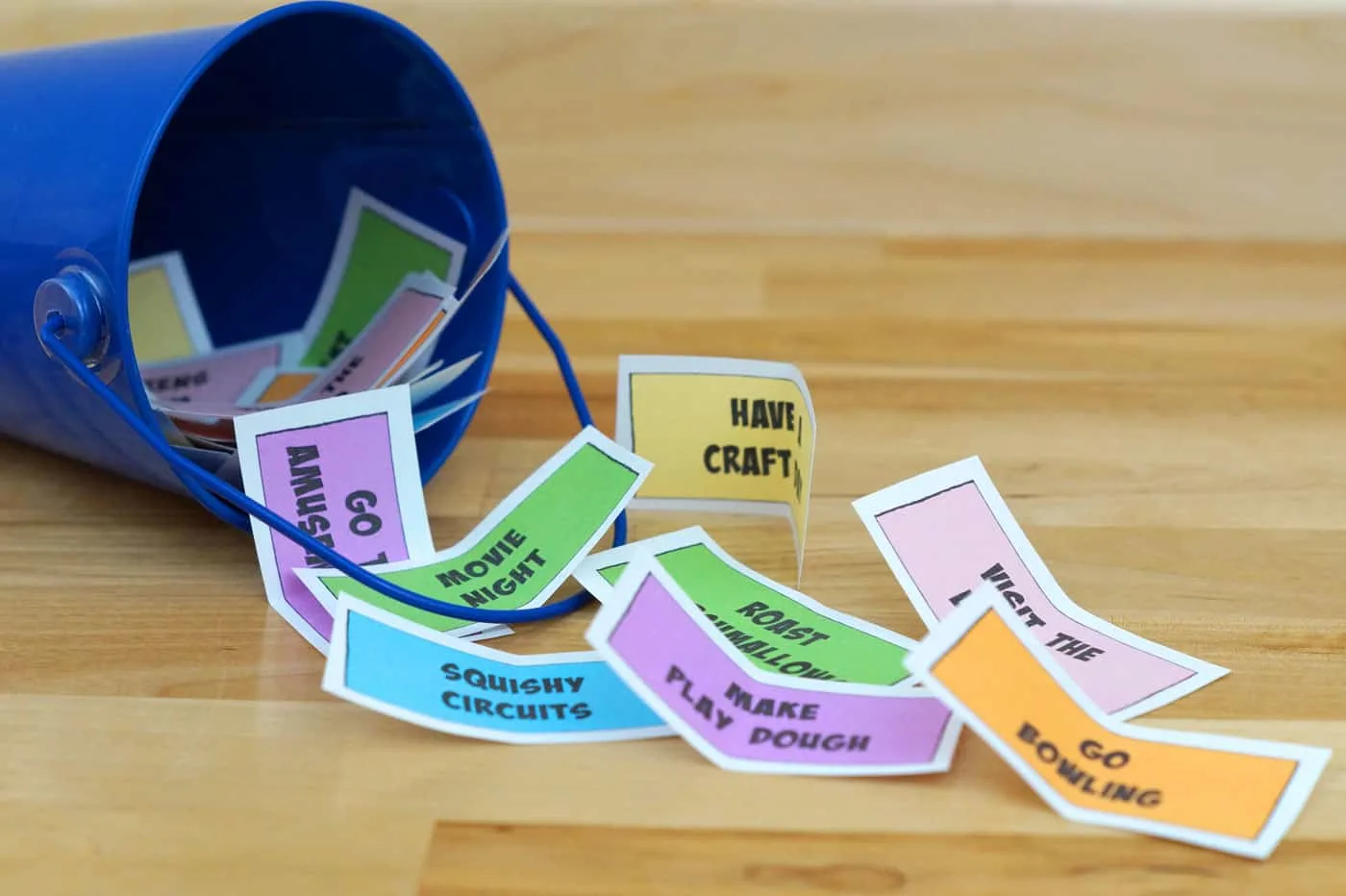 If you're a Type A kinda parents, then take a look at the suggestions below and map out your entire week with fun–and educationally enriching–ideas. Not big planner? That's ok too!
I've modified my normal list of Spring Break activities to those we can do in 2020 while avoiding crowds and keeping healthy.
You can print out the whole (revised!) list HERE in color or here in black and white, cut it into strips and let the kids pick their favorite (after, you know, you throw out the ideas that just won't work for you).
Feeling bohemian? Pick out the best ideas, fold them up and put them in a JAR. Then the kids can pick one idea at random to do that day!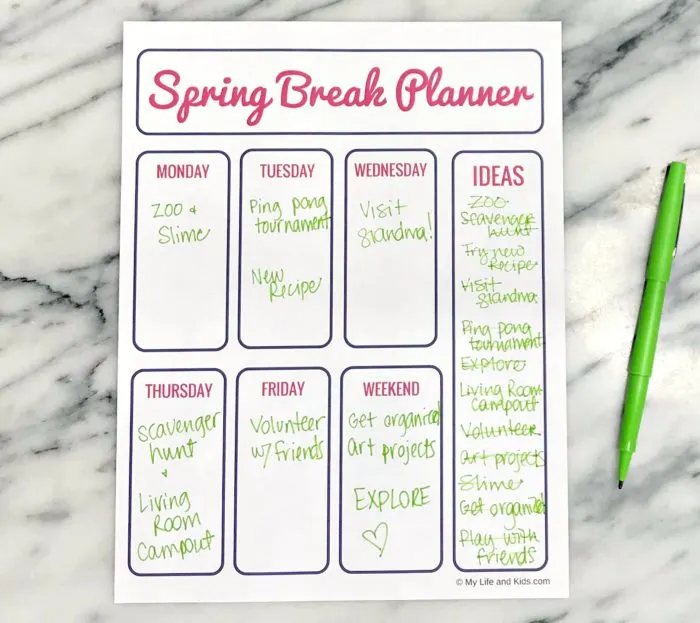 Need help with the planning bit? Anna from My Life and Kids had a great little free printable you can use to help organize your spring break ideas. Click on over to her site and print it out. I'll be right here waiting for you when you come back…with more ideas than you can shake a stick at!

Free and Cheap Outdoor Spring Break Ideas
If the weather is nice for your spring break you should totally take advantage of the fresh air. Since we're all about keeping our distance from other people, you might want to stick to your backyard and walks around the block.
Geocaching and bike riding are still great ideas, since they get kids outside…while avoiding crowds.
It really stinks, but this is probably not a good time to be visiting our favorite playgrounds and the zoo. Not yet. (Update, as of March 16 the dang zoo closed down too.)
Visit a new park KaBoom is a wonderful organization that builds–and tracks–parks. Visit the KaBoom website to find a park you haven't visited yet. If you're my neighbor, then check out Mitch's favorite playgrounds in St. Louis here.
Ride your bike We love to ride Grant's Trail on our bikes–it's a smooth paved trail that used to be a railroad track, so it's super flat. Take your bikes out to a park with a trail, or just around the neighborhood if you're on a quiet street. Trailnet is a great source to find bucket loads rails-to-trails paths you can explore all over the USA.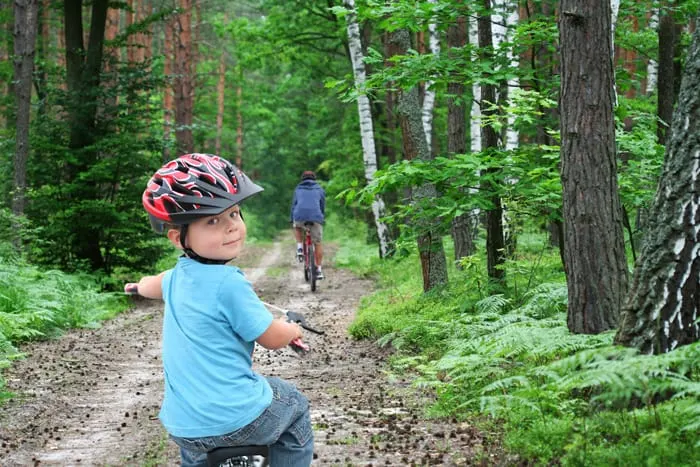 Hike a trail Pack some snacks and a water bottle and go explore! It doesn't have to be an all day trail either, pick one the meets your family's level of fitness. Then plan to wander by a creek, collect rocks and study bugs.
Picnic time While you're visiting one of those parks you can pack a picnic! It doesn't have to be complex, one of my favorite things to do with the boys is grab lunch at a drive through and picnic at Laurimeir Sculpture Park. Bonus if you pack a kite or some paper airplanes!
Roast Marshmallows Do you have a fire pit in your backyard? Then use it for some quality outdoor family time! We light to grab some glowsticks and bring out one of our portable speakers to enjoy a little music or (clean) comedy by the fire pit.
Go Geocaching Gone are the days when you needed expensive equipment to try this fun outdoor treasure hunt. You can try it out with a free app. I've got some tips on getting started here.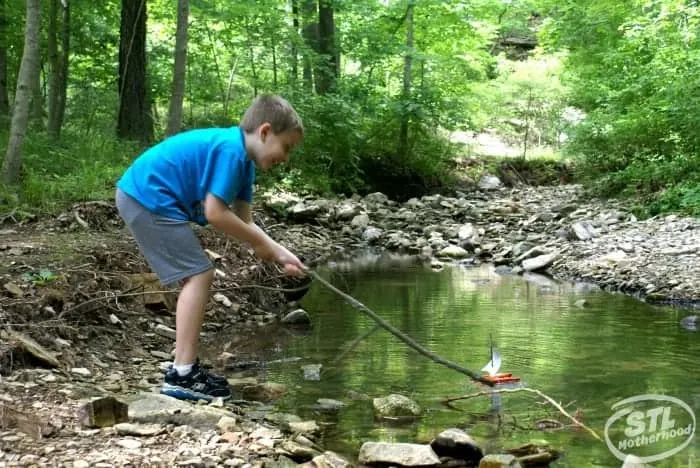 Outdoor Spring Break Ideas that Cost a Little for a Lot of Fun
With social distancing in mind, I can't really recommend doing anything that involves a crowded venue.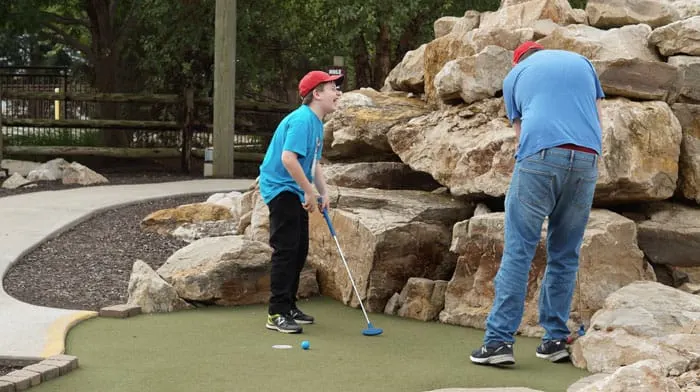 Play Miniature Golf We have a great miniature golf course near our house that also has go-carts and an arcade. Do a quick Google search and you're sure to find a great course to play.
Go to the Amusement Park Most amusement parks open back up in the spring (if they ever closed for the season). Check your local Six Flags or whatever is in your area and see if they're open in time for spring break.
Visit the Zoo Our St. Louis Zoo has free admission, so it rightfully belongs on the "cheap" end of this list, but I know that not everyone is as lucky as we are. Check the best zoos in the U.S. according to USA Today.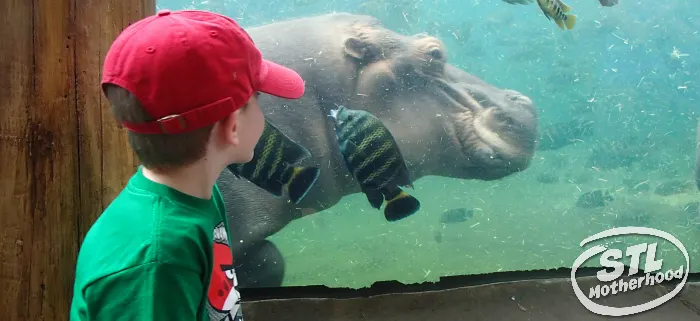 Indoor Spring Break Fun that's Free or Cheap
The weather doesn't always work out for spring break…sometimes we get rain or, brrrrr even snow! Don't worry, I've got you covered for that too. (These ideas are really good for Spring Break 2020!)
Have a Craft Day I've got a few ideas on the blog here, or you can go wander your local craft store for a kit. I can also recommend Red Ted Art for some amazing ideas using common materials you have laying around the house.
Movie Night Pop some popcorn and break out the Netflix/Prime/Hulu for some family fun on the couch.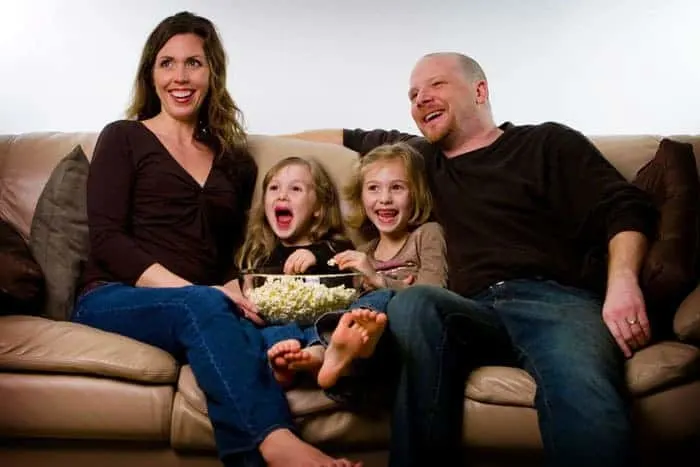 Have a Game Night How often do you play board games with the kids? Clear off the table give it a try…maybe it's even time to teach them a new game!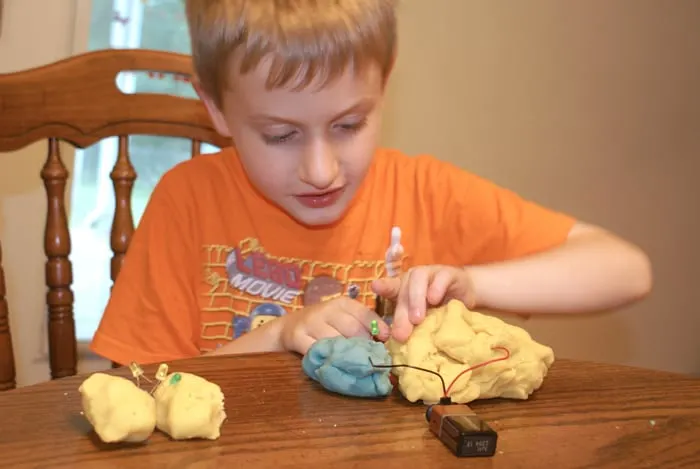 Make Play Dough or Squishy Circuits Squishy Circuits is "electric play dough," a special homemade dough pretty similar to commercial Playdoh that conducts electricity. You can use the recipe even if you're not using it to light up LED lights. Check out the directions and supplies here. If you have cream of tartar in your pantry you probably have all the ingredients.
Visit the Local Library Don't forget about the library! Libraries have entered the 21st century and becoming great places to gather, learn and play. And make sure you get a book too! My local library has canceled activities — but remember that you can check out tons of ebooks!
Plant some seeds. Spring is all about growing things, so grab some dirt and a little grass seeds to make egg heads or this cool Minecraft grass block.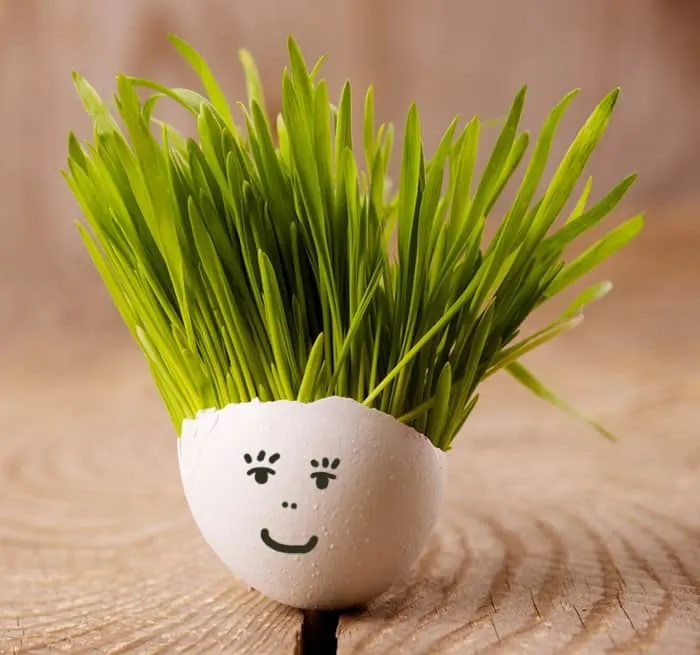 Camp…in the living room. Sometimes here in the Midwest, we have great spring breaks where we can get outside and frolic in the tulips. Other times we're building snowmen. Go figure. You can set up a play tent or blanket fort in the living room and let the kids hang out there to play games or read a book. Anyone for toaster s'mores?
Indoor Spring Break Ideas that Cost a Little for a Lot of Fun
Update March 16, 2020: pretty much everything in my metro area (St. Louis) is shut down now that the CDC is asking us to not gather in groups bigger than 50. So Just stay home already.
Go Bowling Don't worry about the gutter balls, it's all just fun. Or make your own from plastic soda bottles!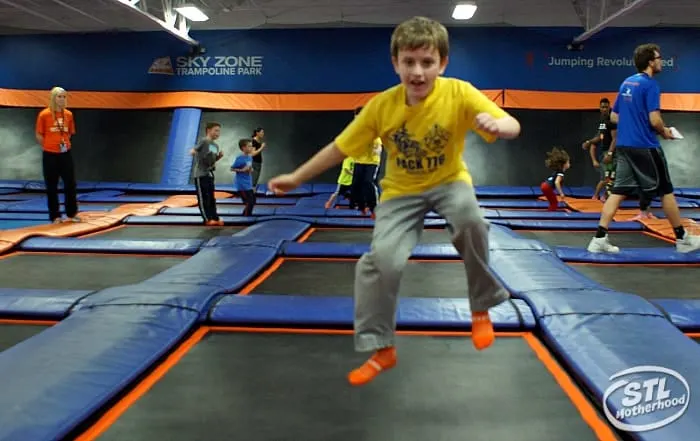 Visit a Trampoline Park Around here we have Sky Zone, Flying Spider and Rockin' Jump, all great places to let your kids bounce out their energy. These chains are nation wide, so just Google "trampoline park" and you're sure to find some great places. Trampoline parks are best for older kids, so if you really want to take a pre-schooler check the website for special "toddler times" when they rule the court.
Laser Tag Grab some friends and head to your local laser tag arena for a great afternoon of real life arcade games! Most laser tag arenas also have other games to play, from dodge ball to mini golf. Around St. Louis I like to recommend Epic 6 and Chesterfield Sports Fusion. Check their websites for specials they usually run when the kids are on school breaks.
Bounce House Play Zones Imagine a whole gymnasium filled with nothing but bounce houses! They're especially great for the younger set. I like to recommend Monkey Joe's if you live around St. Louis.
Children's Museum "Museum" is a bit of a misnomer, since kids have so much fun doing hands on experiments and imagination play that they don't realize they're also learning. In St. Louis we have the world-renowned Magic House, and the Myseum in Town and Country. We also have the amazing artist built City Museum downtown where slides and tunnels are built from industrial scrap–it's great for kids who are old enough to explore on their own–and parents with the courage to let them. Heres' Red Tricycle list of the top Children's Museums for each state.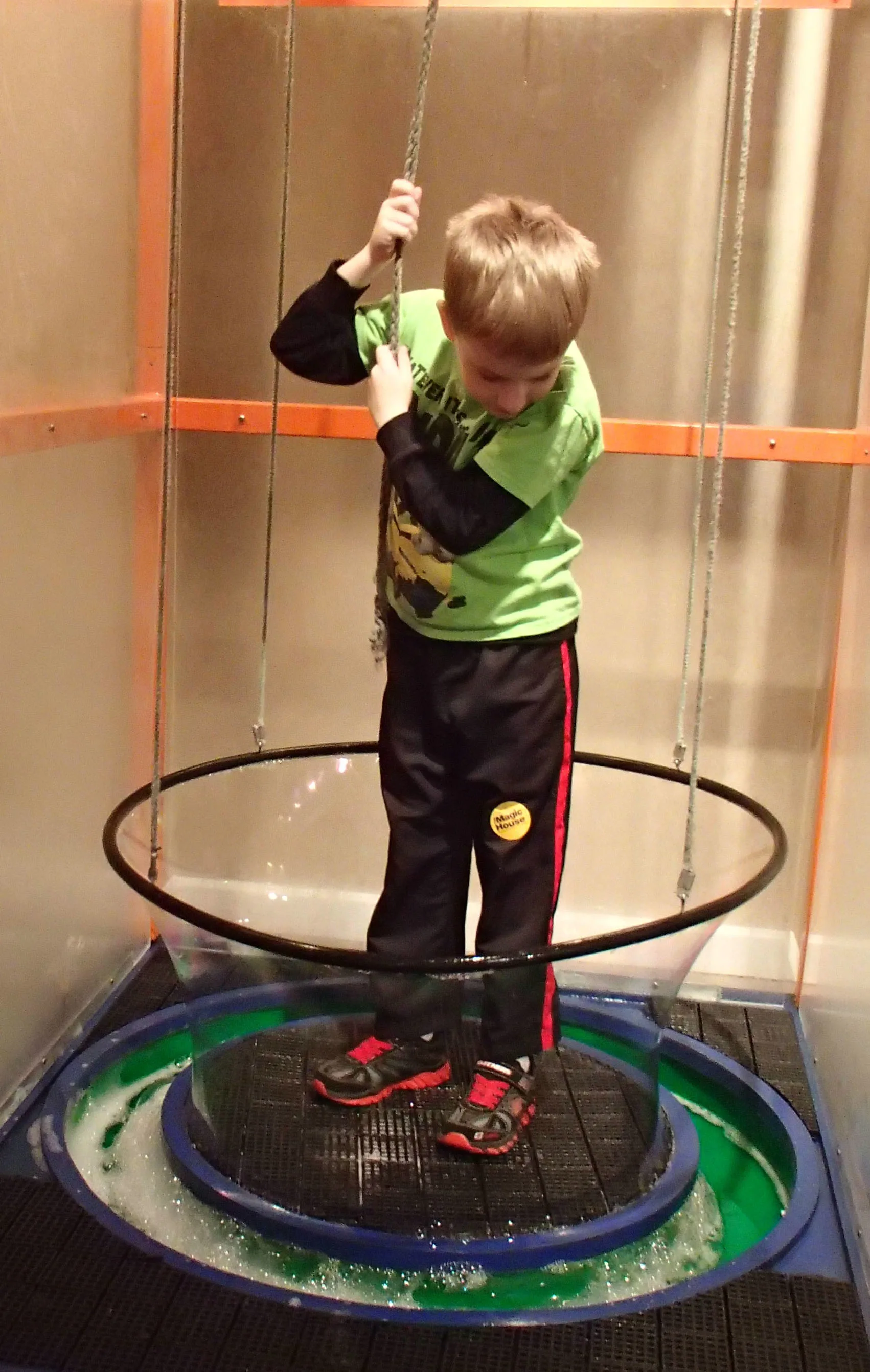 Science Museum Shhhh, never tell your kid they'll learn something on their trip to a great science center! My local Saint Louis Science Center covers everything from dinos to NASA. Parents Magazine has a Top Ten of the best science museums in the United States–hopefully one is near you!
Since we're avoiding crowds this for Spring Break 2020, lets just order take out, m'kay? We can still support our local eateries, just take the food home with you.
Eat Ice Cream/Frozen Yogurt Who said summer was the only time you could take an ice cream break? Visit an ice cream parlor you've never visited before or if you're really adventurous…make some home made ice cream! Places that let the kids top their own sundae bowls (like Menchie's in my neighborhood) are even more fun for kids!
Have a Culinary Adventure Take your kid out for lunch someplace…different. If your kid's idea of eating out is burgers in a paper bag, then make it a place with real plates and table service (even if it comes with a bottomless bowl of bread sticks). The point isn't to go somewhere fancy–unless you WANT fancy–but to go some where different and practice their table manners and sample a new cuisine. Lunch is a great time because meals are cheaper and there's less of a crowd. So head downtown to that new burger joint or just around the corner to the Chinese buffet. We're only doing carry out these days!