Mitch and I have been playing Minecraft since he was a 5 year-old noob terrified of skellies and Herobrine! We been through redstone updates, mods, servers and explored platforms from Pocket Edition to Bedrock.
I even spent a few years as a moderator on a super cool, family friendly server called Cubeville.
So, when I say I know a little about Minecraft, I mean I actually know a bit about Minecraft!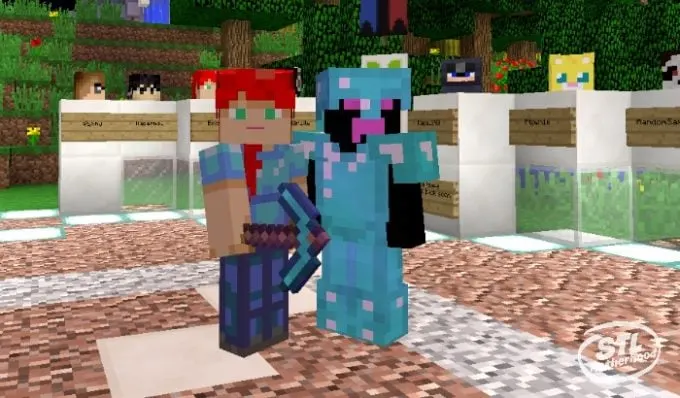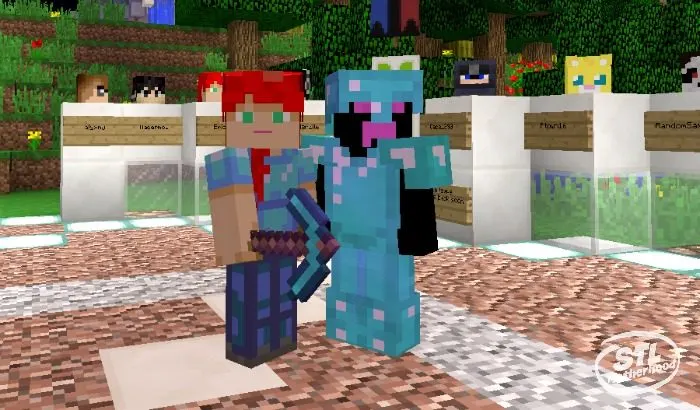 First, Own the Game
I'm going to assume you own a copy of Minecraft. If not, you can grab one here: Minecraft.net. Minecraft can be played on just about anything, but you'll need the right version for your device.
This is the one video game where I've bought multiple versions. I have copies of it for the Java Edition, Bedrock for my Window 10 PC and iphone, and recently we even got a copy for the Xbox One.
I'm going to assume you're already a player and know this stuff, but if you don't here's a decent article from PC Gamer to figure out which version you want to get.
Your Kid Wants Minecraft Earth
The newest version of the game is coming sometime during the summer of 2019: Minecraft Earth. Good news: it's free! Bad news: It sounds a lot like Pokemon Go, so be prepared to take your kid to all the exciting play zones, whatever we're calling those…Get Minecraft Earth here.
Buy a Cuddly Minecraft Friend
So, we might have more than the normal amount of Minecraft plushies around here. Mitch has gotten a lot of Minecraft stuffed animals…or mobs…for birthdays and Christmas.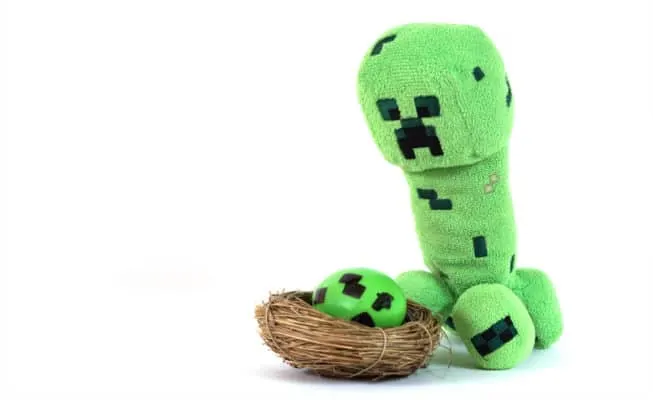 Heck, I even got a little Enderman for him as a "souvenir" from a vacation the hubs and I took without the kids. We claimed that we found Endy wandering around a beach in Mexico and adopted him. Hey, Mitch was like 6 at the time. He fell for it.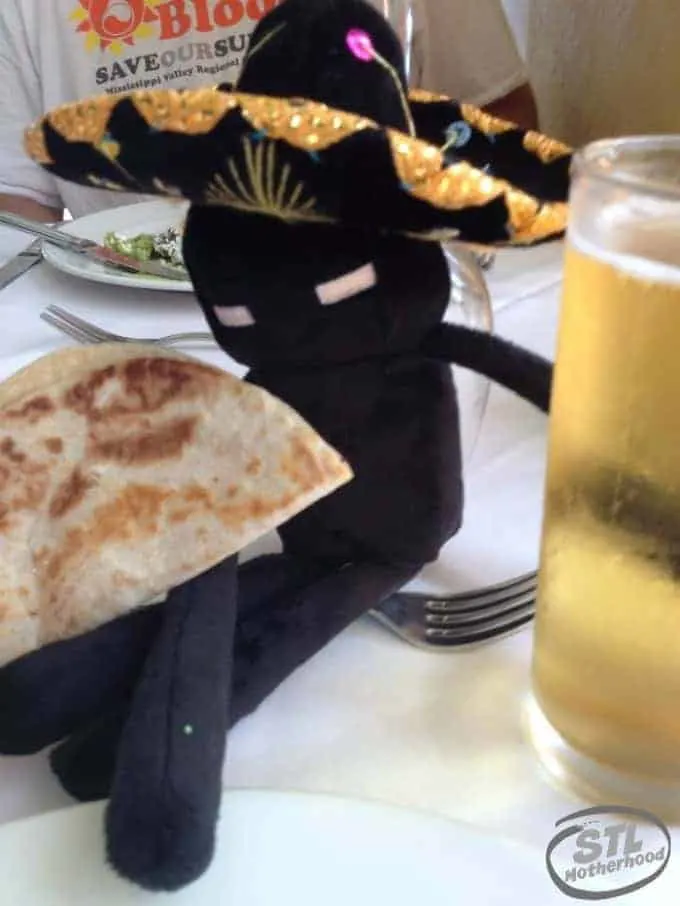 You can get some Minecraft plushies at Target and Walmart, but the selection is pretty limited–you might find the latest toy released but that's it. If you want the classics, turn to Amazon.
Get your own best buddy duo of Endy and Splody (that's what we call ours) over at Amazon. These guys are 7 inch plushies, perfect for tucking into a backpack, bookshelf or next to your pillow.
You can find just about any Minecraft monster or friendly animal on Amazon these days. I'm thinking this baby llama has to join our collection soon!
Minecraft LEGOs for screen free play
There are TONS of Minecraft LEGO sets to explore. I think they're perfect for taking your favorite video game off the screen and onto the living room floor. These are pretty easy to find at Walmart and Target, but if you want a particular set, Amazon is still your best bet.
Minecraft LEGOS are good for kids over 6 and up to…well, adults really. They only thing you need to worry about is the choking hazard to toddlers, so use your common sense if little kids are in the family.
LEGO sets come in smaller, less expensive scenes, like this Zombie Cave or in more expensive and more detailed sets like the 984 piece Fortress.
The playsets are pretty cool, but my favorite LEGO set will always be the Minecraft Crafting Box. It's 717 pieces that can be built into several different scenes and has a Steve minifig plus a horse, creeper, cow and slime. There's lots of imaginative play here!
When picking out sets, I like to look at the minifigs. Is there an animal we don't have yet? Cool armor for Steve and Alex? Lots of props?
Action Figures
There's an assortment of Minecraft "action" figure toys to allow your kids to recreate their favorite mining adventures away from the computer. These toys are about 2.75 inches and fully-articulated–so you can pose them. They also stand well on their own feet.
Stop Motion Set
Stop watching YouTubers and BE one! Mitch has one of these Stop Motion sets and it's so fun to play with! It comes with 4 "mini-figs" which are also sold separately so you can build a complete cast of characters. The Stop Motion set comes with backdrops, scenery, and "floor" set up in a grid to help position your actors. There's even a stand to prop up your smartphone.
The mobile app is FREE to download and is the best kid-friendly movie maker I've seen.
Imagination & Dress Up Toys
There's a whole lot of Minecraft toy weapons, tools and accessories you can buy for your kid to really Be Like Steve. We've also got directions here to make your own costume armor.
The Transforming Sword toy will give you the best bang for your buck–it's a sword AND pickaxe. Just watch out, these are not padded, so don't let your kids practice on each other…
Card Games
The first time I saw a Minecraft card game I was a bit baffled…then I noticed a herd of boys gathered around a table at recent scout meeting. They were playing Minecraft UNO! Naturally, Mitch now keeps a deck in his camp gear.