Tackle some real Minecrafting with the kids by making a set of Minecraft light up blocks in Emerald, Diamond, Redstone and Glowstone! I've got a free printable to help you out!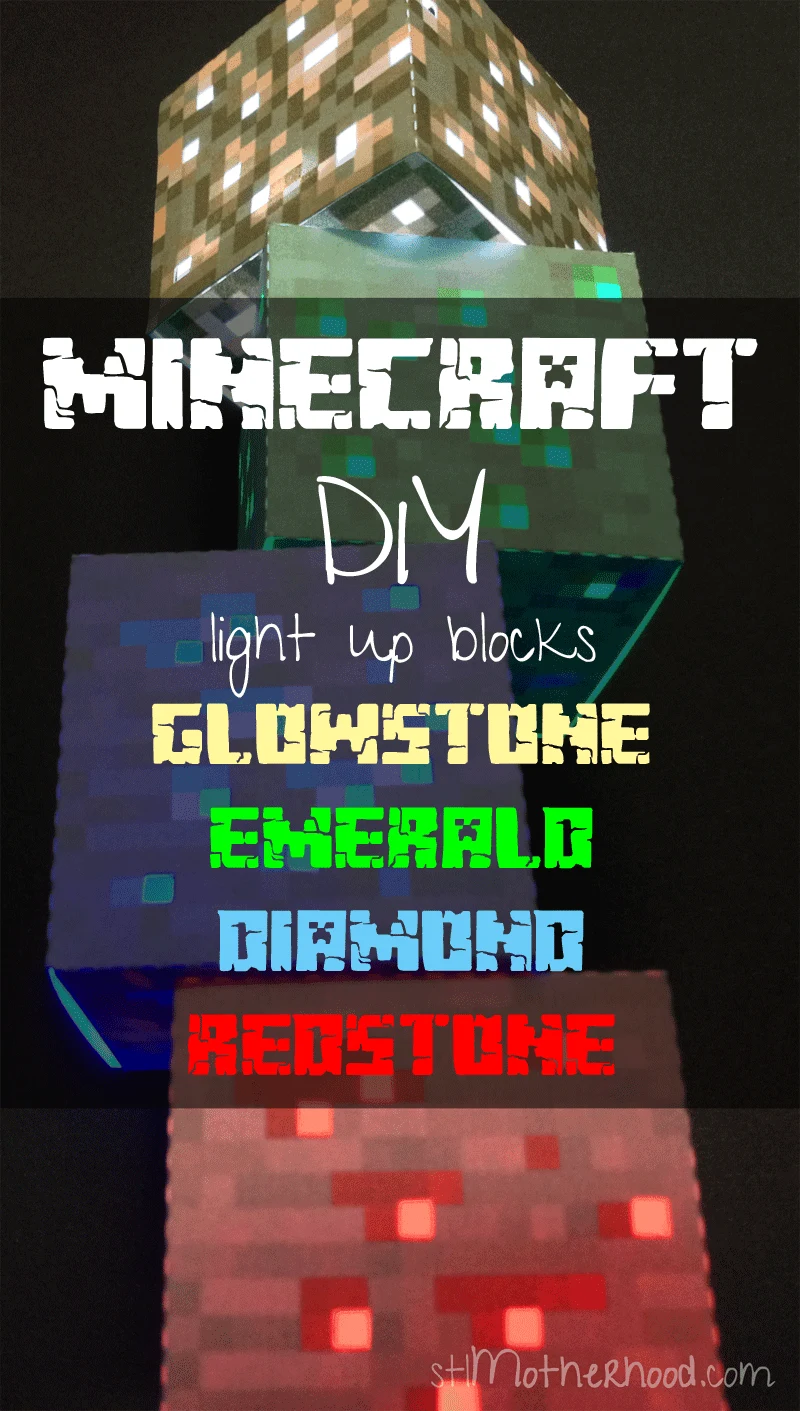 (Just a reminder, Minecraft is owned by Mojang. Download your copy here! This post is not sponsored, it's just full of fan-o-rific love for all things blocky. The downloads in this post are just for your entertainment, so don't you dare try to sell them to anyone. Or Herobrine will get you.)
If you've played Minecraft–or just watched your kid play–you know that blocks of precious stone glow in the game.
You can make your own paper versions of Minecraft blocks to play with in real life–but how can you get them to glow?? You used to be able to get stuff like this at ThinkGeek, but now that they're closed you'll be lucky to find one at Amazon.
We decided to make our own blocks! These are based on Minecraft ore blocks you can download for free from PixelPaperCraft.com. I made a few tweaks to the pattern so they can open and close, allowing you to put a small light inside the cube. I also moved the colored sections around so my flaps wouldn't cover up any of the cut outs.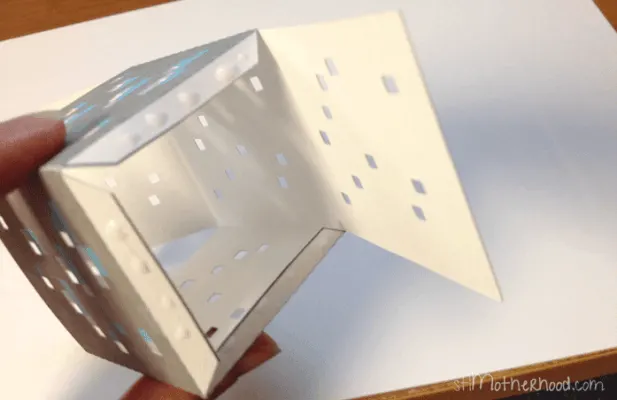 We lit up the blocks with battery tealights and colorful LED lights found at the dollar store. Use whatever you can find! I'm thinking glow stick bracelets might even work!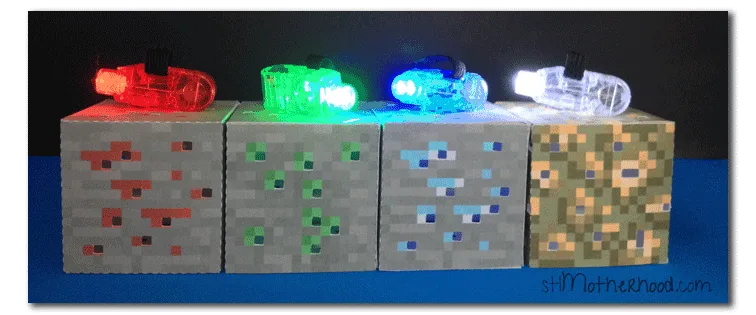 I ran these blocks–and all the Minecraft printables we've been doing–through my Silhouette. Because I'm not THAT crazy. (Seriously, have you seen all the Minecraft paper toys running around here?)
If you don't have a digital cutter you can either cut the holes with an X-acto knife (or the Sword of Exact Zero as it's known around here) or maybe a hole punch. I used the Silhouette to punch out the lightest color blocks in the pattern, but if you're doing it by hand you can make bigger holes or punch out fewer sides. Mine are punched out on all six sides, but you don't really need the top and bottom to light up…do you?
Free Printable for Light Up Minecraft Blocks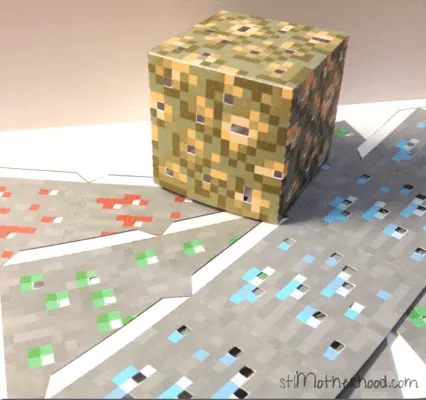 If you want to make these at home, I'm happy to share my template. I recommend printing these on card stock to make them more durable. Mitch is really fond of double sticky tape, but I've found that Aleene's Tacky Glue is really awesome when it comes to paper crafting.