One of the things I have really missed this past year is taking my boys out to shows, festivals and all kinds of events. Family time at home is nice, but we've been getting a little stir crazy.
2021 is starting to show us the light at the end of the tunnel! The movies are open, the Cardinals are playing at Busch Stadium and now…
Monster Jam at the Dome
We've been to Monster Jam before and watching the big trucks zoom around a dirt filled Dome is amazing! I'm happy to announce that the trucks are heading back to St. Louis for a super safe show that will amaze your kids.
>> Grab your tickets here! <<
Dates and Times
Friday, May 14, 2021 @7:00pm
Saturday, May 15, 2021 @7:00pm
Sunday, May 16, 2021 @3:00pm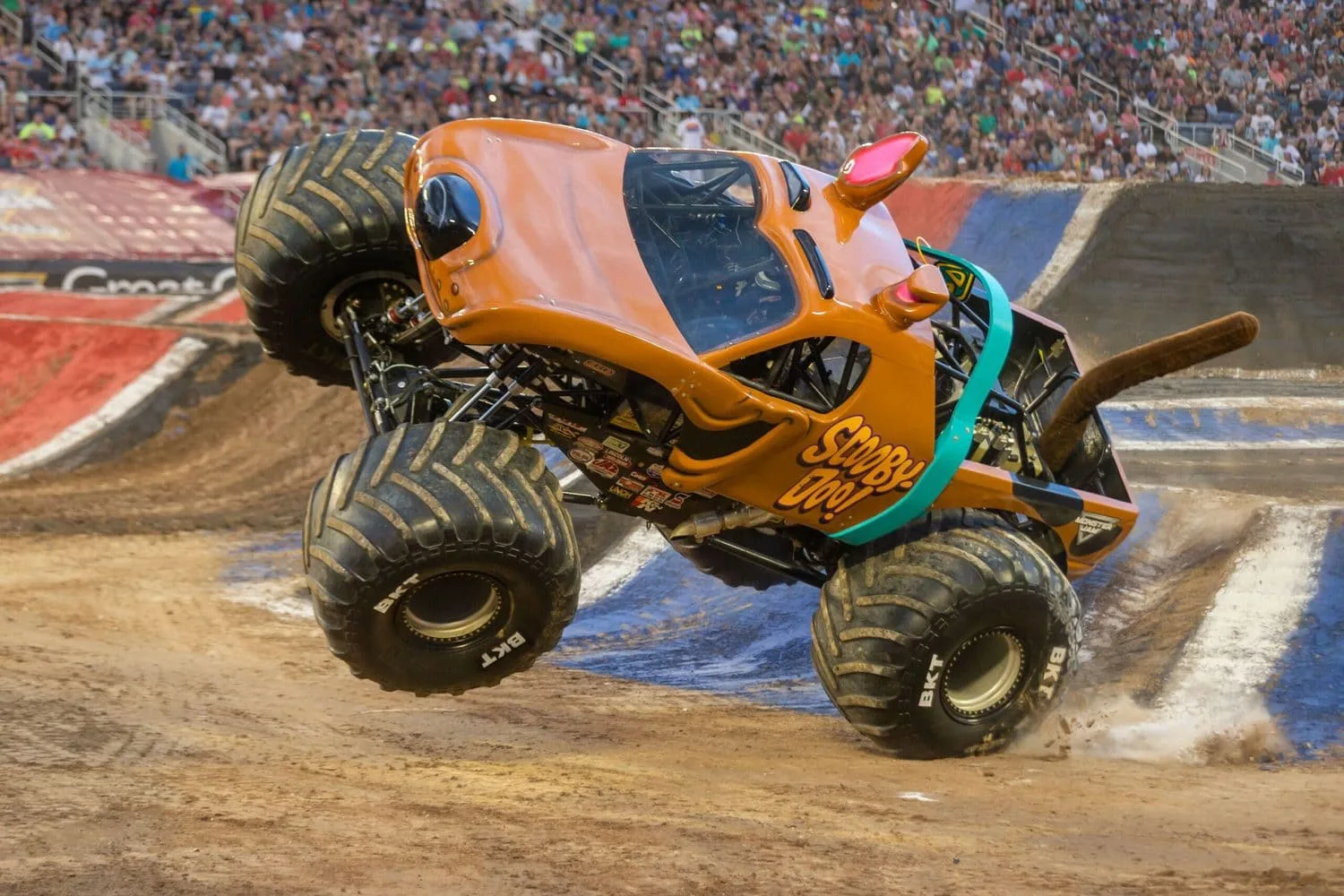 Monster Jam is presented by Feld Entertainment, who's spent NINE months on enhanced health and safety measures! They're all designed to make sure your family has the same magical experience you'd expect from Monster Jam while keeping everyone safe.
They've also been working closely with The Dome at America's Center to ensure the highest standards of safety and wellness when it comes to live experiences. Learn more about new Guest Wellness enhancements at Monsterjam.com.
Pod Seating
Tickets start at $20 each, and you'll need to buy them in "pod" groups.
The Pod Seating structure ensures that there is plenty of space between your family group and others. Unfortunately, this means that seating capacity will be reduced, so grab your tickets now!
No single tickets will be sold — but you're also not going to be stuck with extra tickets either. When you head over to Ticket Master to buy your tickets in advance you can buy as many tickets as you need. The system will group your seats together and add spacing from other groups. Cool!
Masks are Required
We still need to mask up! All fans over 2 need to wear a face covering while attending the event.
We'll also be doing our social distancing — so keep those 6 feet between your party and everyone else.
The Dome is helping out by increasing sanitation and placing hand sanitizer stations around the venue.
Souvenirs!
What's a trip to Monster Jam without a cool souvenir? Vendors will have touch free payment AND digital purchasing options for enhanced safety.
You can also skip the lines and pre-order items that will be ready for you to pick up at the Dome. And if you see something while you're walking around? Guess what — you can order it from your seat!