Update September 16, 2019: The Aquarium has brought home three otter siblings! The North American River Otters are the first animals to arrive in St. Louis–or rather first planned animals! Lord Stanley the Lobster was a bit of a surprise!
The otters were born in Florida at Flamingo Gardens to a family of rescued otters. They could not be returned to the wild, so they'll make their home here. The otters are currently guests of the World Bird Sanctuary and are kept in a private area off display.
Update June 19, 2019: The Aquarium has its first resident! A blue lobster was donated to the Aquarium by a Boston Bruin's fan. I wrote about it over at St. Louis Magazine! Take a look!
I dreamed that one day St. Louis would build an aquarium. Not some algae covered fish tank full of sad rescued creatures lurking in the corner of City Museum (totally not their fault, they didn't manage THAT trainwreck) but a real, world class Aquarium. Something that can stand alongside our beloved Saint Louis Zoo, the Science Center and even the Gateway Arch.
People, I think we got it!
This January I was invited to check out the construction zone currently known as Union Station. The old train shed is on it's second comeback–opened in the 19th century as a major transportation hub, Union Station's last train rolled out in 1978. It was revived in the 80's as a pretty cool mall, but that didn't last into the 21st century.
Thankfully, a locally owned hospitality company bought Union Station and decided to turn the station back into a St. Louis gem…and tourist attraction.
I'd like to introduce you to the St. Louis Aquarium at Union Station, opening this year, 2019!
Here fishy fish!
The new St. Louis Aquarium will be the star of the show! The aquarium will have ONE MILLION gallons of fresh and saltwater tanks and be the home of around 13,000 aquatic animals. We're talking everything from sharks to river otters, with two-story tall tanks that you can walk around, under and through!
The aquarium is being built by local companies: McCarthy Building is handling construction and PGAV Destinations has the design–they made our zoo's Sea Lion Sound as well as dozens of exhibits for zoos and aquariums around the world. The aquarium will be run by zoOceanarium Group.
All Aboard at Union Station
The St. Louis Aquarium is housed inside a National Landmark–and they're not about to forget it's amazing past. We'll enter the Aquarium on a 3D virtual reality "train ride" honoring Union Station's history as a busy transportation hub. Now, instead of taking travelers to Chicago or New York, Union Station will take visitors to the banks of the Mississippi River, the Pacific shore and the depths of the dark Atlantic.
Shark Canyon
Shark Canyon is what everyone is mega excited about! It will offer views of 60 sharks and rays swimming in a 250,000-gallon environment with an acrylic J-wall that arches high over the heads of visitors. Check out this footage of the tanks being installed!
Six Global Aquatic Enviroments
The St. Louis Aquarium will have six different environments to explore! Besides Shark Canyon, you'll see local river fish at the Confluence Gallery, then meet "river monsters" from Asia, Africa and South America at the Global River exhibit. Next visit with wildlife like otters and owls who live on the shores of Changing Rivers. Ocean Shores will be a hands-on area with touch pools that kids will love to explore. Finally, the Deep will take you to the depths of the world's oceans to see a coral reef, jellyfish, octopus and more.
Tickets and Hours
The St. Louis Aquarium is scheduled to open late 2019. Pricing has yet to be announced, but group admissions will be available. The St. Louis Aquarium Foundation will help underserved schools and communities with free tickets.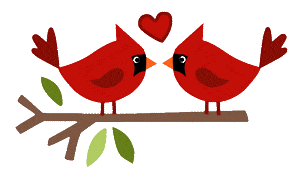 What Restaurants will be at Union Station?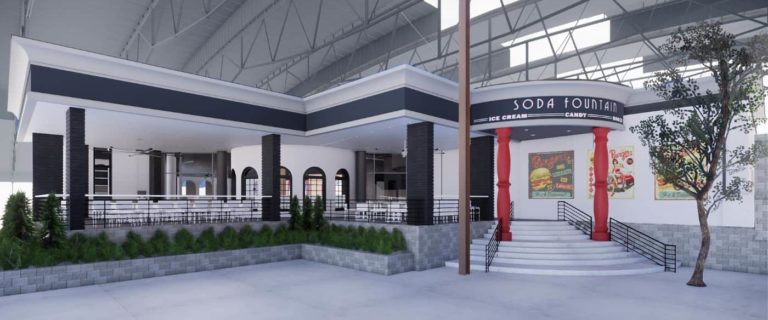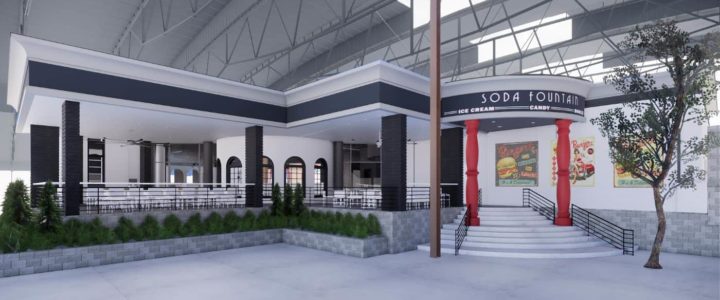 You won't have to worry about leaving the complex to grab a bite to eat! Union Station will soon have four restaurants: three operated by the station's management plus Landry's Seafood–who thankfully decided to weather the construction phase. There's also plans for food vendors to operate around the park area. I'll keep an eye out for picnic areas as the grounds are developed!
Landry's Seafood House
Landry's is located under the train shed and just behind the lake. They serve fresh Gulf seafood, fish and steaks. You can see their menu here.
The St. Louis Station Soda Fountain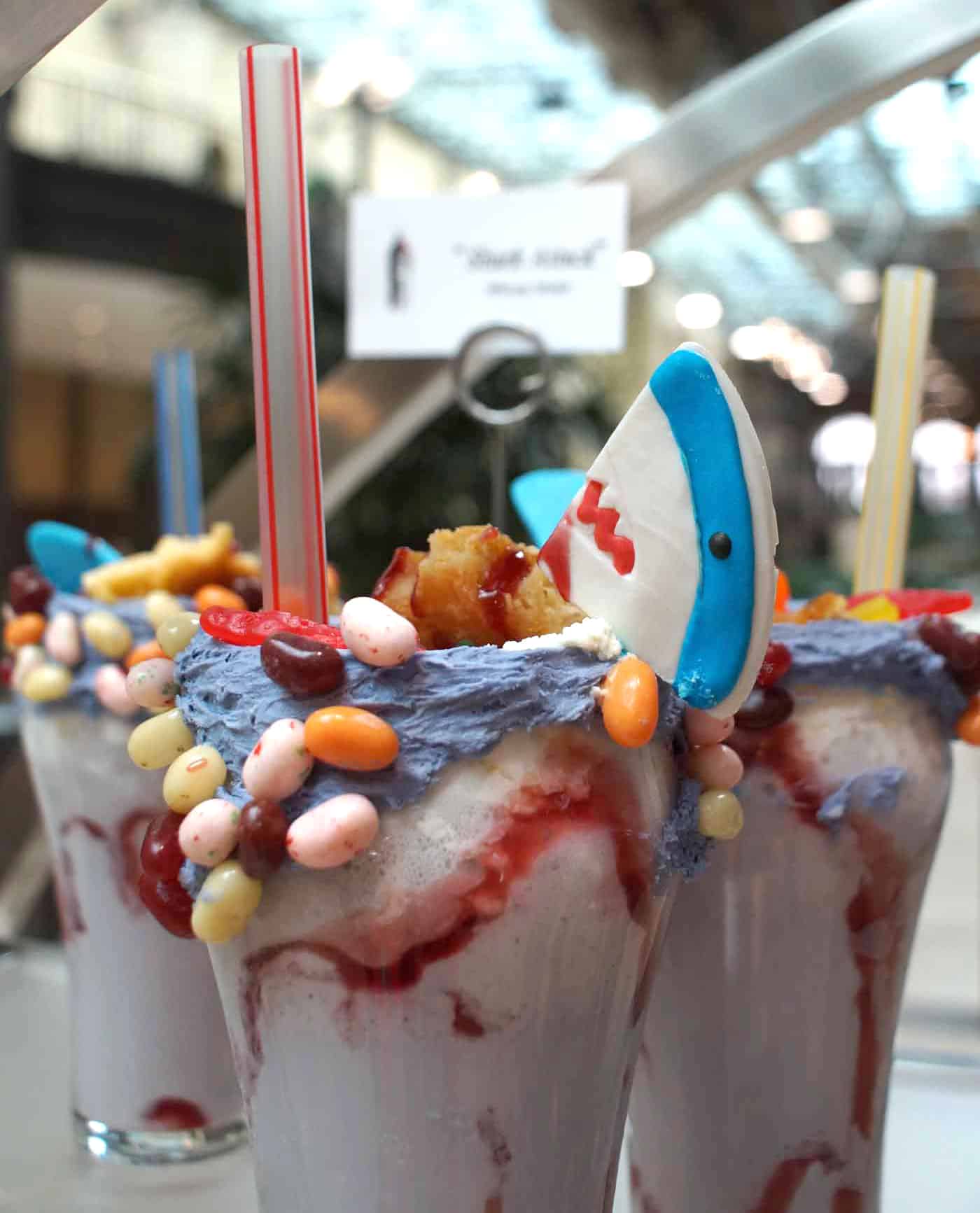 Taking over the Hard Rock Cafe is a classic soda fountain…called what else? The Soda Fountain! They'll serve kid-friendly ice cream, over-the-top milk shakes and grown-up boozy shakes sourced from local favorites Clementine's Ices Plain & Fancy. I'm happy to report that I tried a Shark Bite Shake during a recent media tour of the construction. It was AWESOME.
The Soda Fountain will also serve diner type food, like Smashburgers. Make sure you grab a seat on the patio overlooking the lake when you stop by!
The Soda Fountain will open Sept. 30 with the St. Louis Wheel.
The Train Shed
If you visited Union Station Mall back in the 80's and 90's, you might remember Houlihan's at the front of the building. That restaurant space is being revived into The Train Shed, an upscale dining experience with a contemporary American menu, high-end spirits and 20 beers on tap.
1894 Cafe
Don't worry about being priced out of lunch! The 1894 Cafe is a casual place to grab a quick burger, sandwich or pizza for families and school groups. The cafe is named after Union Station's original opening date and will be open during the Aquarium operating hours. You'll find it on inside Union Station on the second floor.
Refreshment Cars
Next to the St. Louis Wheel in the Train Park will be two renovated train cars serving up snacks, burgers, soda and beer.
What Else Can You Do at Union Station?
It's way more than just a fish tank! Union Station is turning into a true family entertainment complex with the addition of a Ferris Wheel, mini golf, a Carousel, concert park, themed restaurants and more!
The St. Louis Wheel: Opening Sept. 30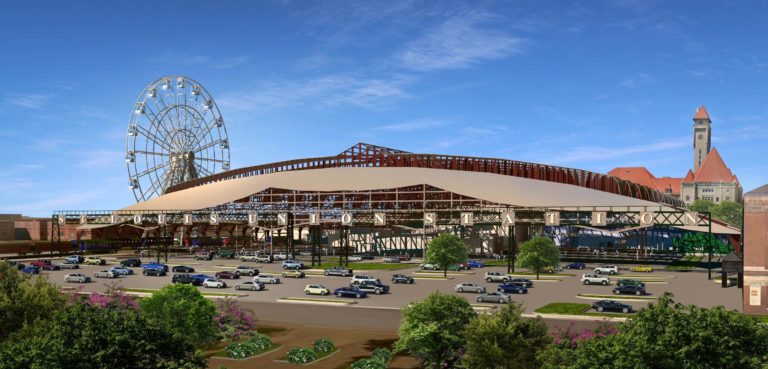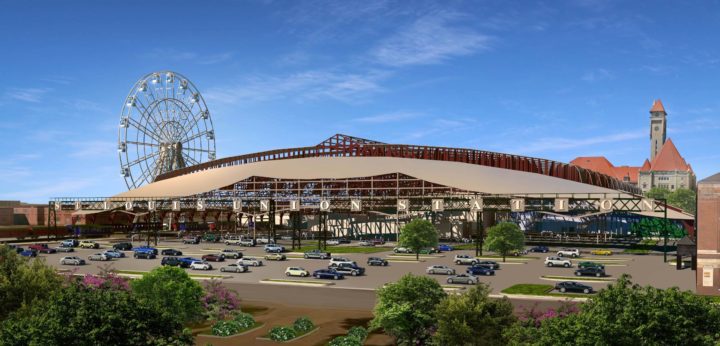 The highly anticipated St. Louis Wheel is a 200-foot-tall observation wheel with 42 climate-controlled gondolas. It's being built as we speak and will be ready for rides Sept. 30.
Tickets are $15 for adults, $10 for kids 3 to 12 and free for little ones under 2. The Wheel will be open from 10am to 10pm, and from 10am to 11pm in the summer.
The Carousel at St. Louis Union Station
Take a spin on a classic merry-go-round featuring 30 whimsical animals and themed chariots. The Carousel is slated to open Sept. 30 with the Wheel.
Mini Golf
An 18-hole course will be located near the Ferris Wheel. Should be open Sept. 30 with the Wheel.
The Train Park
Part of Union Station's outdoor space will become an area for concerts events. Shipping containers will be repurposed as food and beverage outlets.
Mirror Maze
Located inside the station this maze will amaze, confound and confuse visitors who dare to enter.
Ropes Course
Dangling above the Aquarium on the 2nd level will be a ropes course and zip line.
River Park
And outdoor, two-acre park by the Aquarium entrance will have a play area and splash pad. Best of all, it's free!
Union Station Lake
The popular Fire & Light show set to music operates daily on the lake. A boardwalk with fire pits and chairs provides a relaxing setting to watch the show. Bring some quarters so you can feed the goldfish!

Union Station's History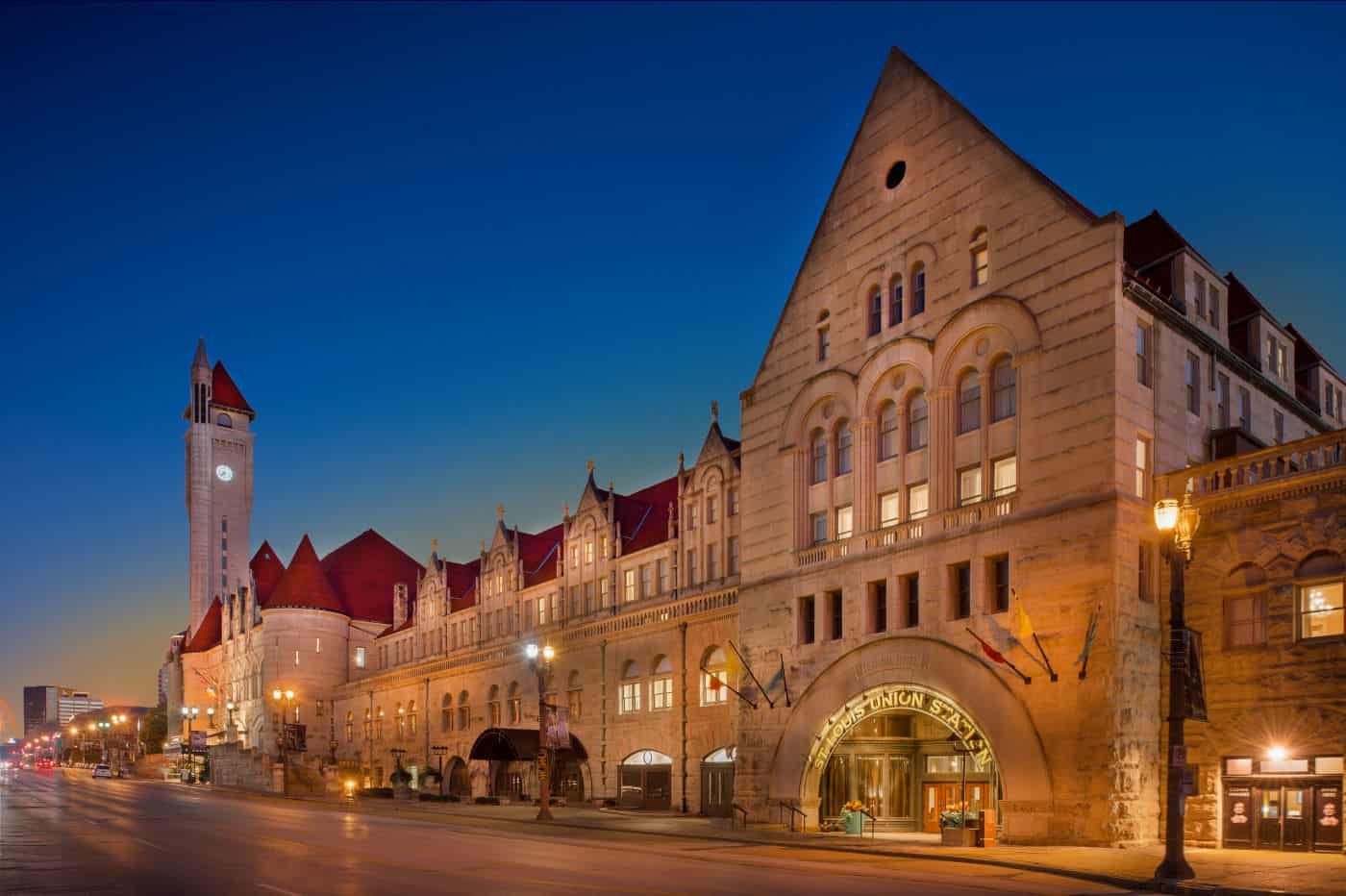 St. Louis Union Station is a National Historic Landmark that opened to the public in 1894 and was originally owned by the Terminal Railroad Association of St. Louis. Architect Theodore Link designed the structure's three main areas: the Headhouse, the Midway and the 11.5-acre train shed. Union Station closed in 1978 when Amtrak relocated its St. Louis station. In 1985 Union Station reopened as a festival marketplace after a $140 million renovation by a Baltimore firm. Lodging Hospitality Management (LHM), a local management company headquartered in West Port Plaza, purchased the station in 2012. LHM has fully renovated the station's hotel, event space and the Grand Hall. The aquarium is a signature element of LHM's ongoing transformation of Union Station into a family entertainment complex.
What About the Polar Express?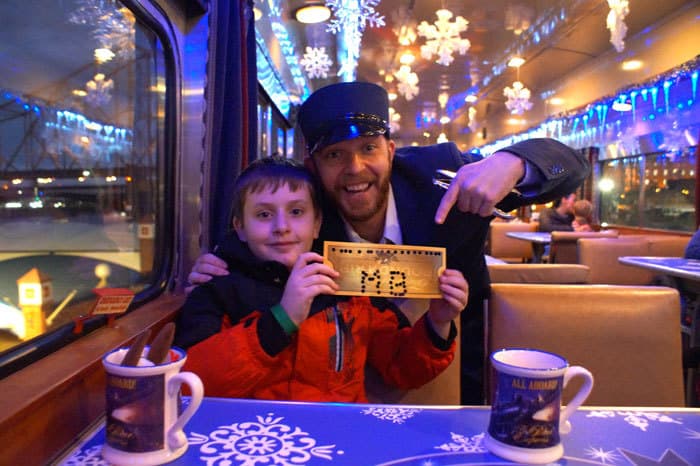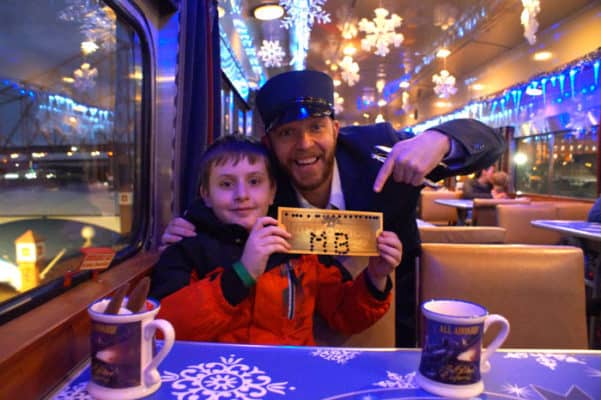 First, congrats on making it to the end of this monster post! If you're curious about the Polar Express, you don't need to worry. The LHM folks are the ones who invited the Polar Express to Union Station in the first place, so you can bet me a donut it will keep showing up year after year. In fact, I heard a rumor that LHM would love to have MORE train rides heading out of Union Station! I'll keep you posted!