When your kids lose Wi-Fi do they act like the world is going to end? How did we ever get through childhood without the internet, social media and video games in our pocket?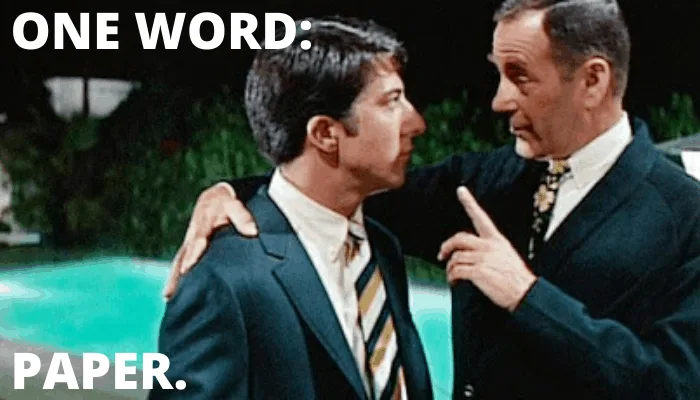 Before Gameboy and Nintendo DS (like they even know what those are) we played with PAPER. And our imagination. A piece of paper could be folded into a football, a secret note, a jet fighter…or a fortune teller.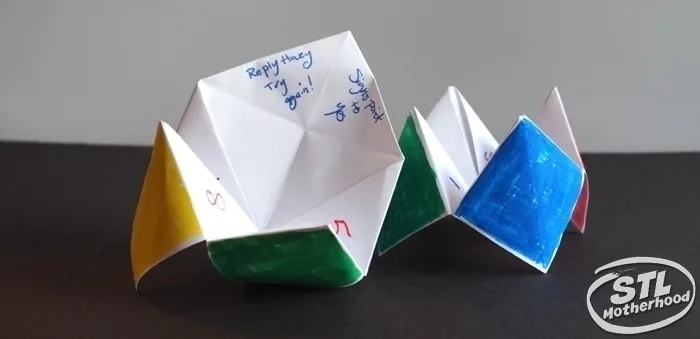 The next time you're trying to pry your kid's eyeballs off their screen, break out a little old school fun: an origami fortune teller. They're also known as cootie catchers — yep, so weird — or chatterboxes.
You can use any sort of paper — computer paper works best for crisp folds, but colorful construction paper is good too.
If you need a little more help, I've got a free printable blank fortune teller down below, or a whole slew of ideas and free printables here.
Click this image for a free fortune teller template to fold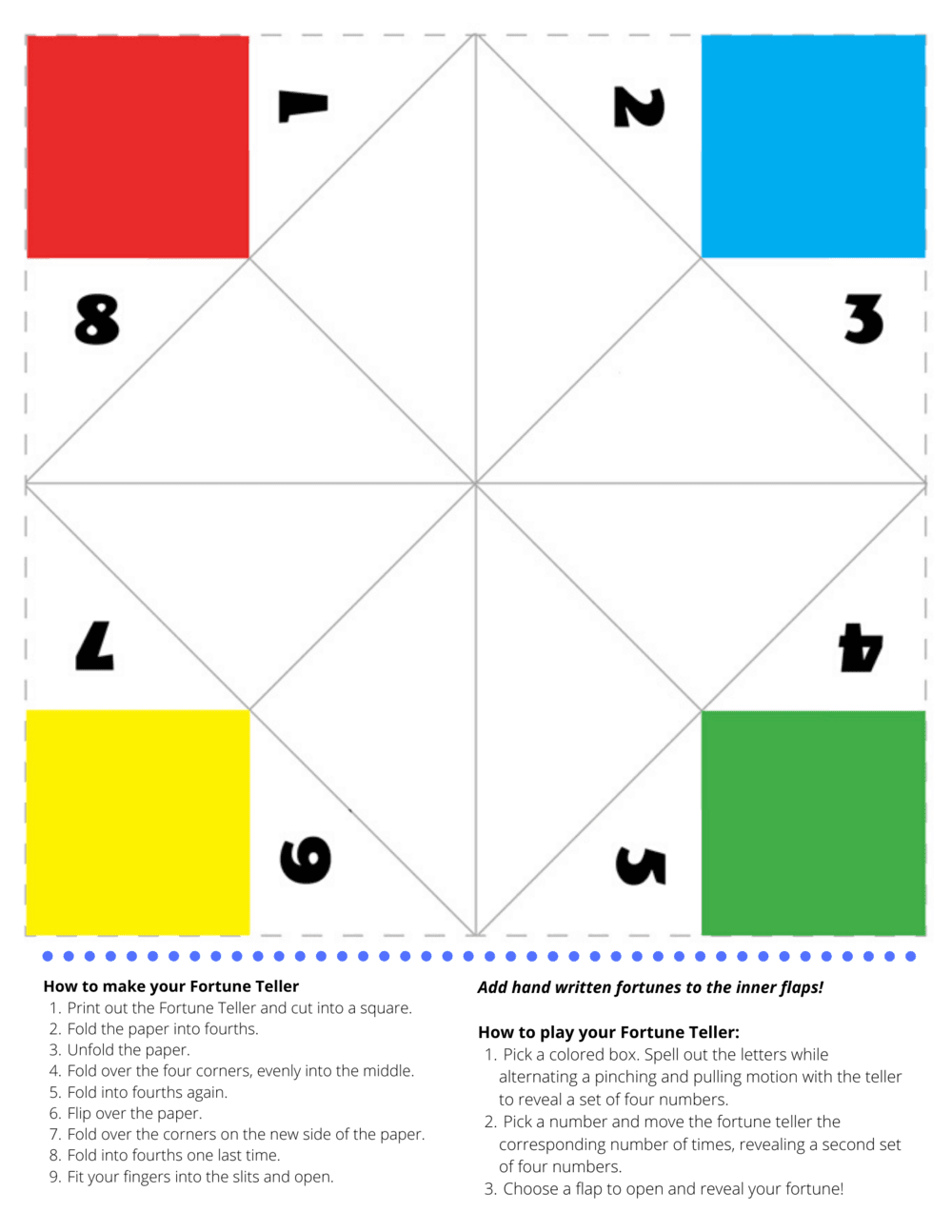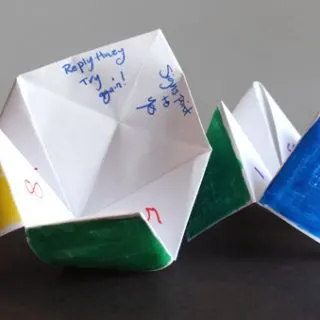 How to Fold a Paper Fortune Teller
Paper fortune tellers -- or cootie catchers -- are fun origami style paper crafts. Bonus: flip it upside down and it's a "salt cellar" that can hold things for you!
Materials
Paper (8.5x11)
Crayons or markers
Tools
Computer & Printer (optional)
Scissors
Instructions
Start with a blank sheet of 8.5 x 11 paper, or one of my free printables.
Cut the paper into a square.
Fold the paper into fourths.
UNFOLD the paper.
Fold over the four corners, evenly into the middle.
Fold into fourths again.
Flip over the paper.
Fold over the corners on the new side of the paper.
Fold into fourths one last time.
Fit your fingers into the slits and open.
Notes
Fill your fortune teller with silly fortunes. (My favorite is the Magic 8 Ball style.) Playing with a fortune teller is more fun with 2 people: one person should ask a question, while the other person works the teller.