Move over Hot Wheels, we've found a better toy car! This car is not only completely customizable, but has realistic steering and suspension.
We were sent a box of Modarri cars and trucks to test out for this review.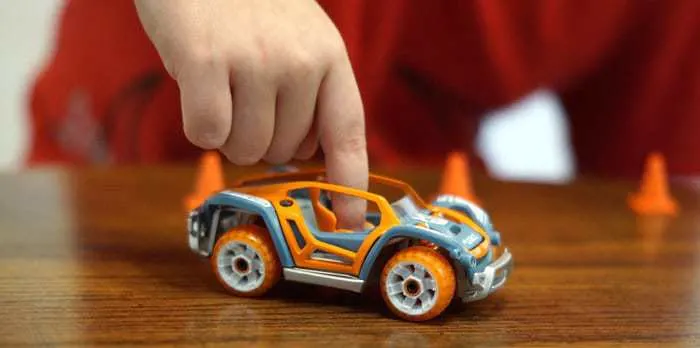 Mitch can't get enough of his Modarri cars! They're like two toys in one: a fun building toy AND a very STEM worthy finger powered car.
Modarri have Real Steering and Suspension
The cars have real working steering and suspension, with a bucket seat perfect for driving with your finger. Push the car around and it goes exactly where you want it to!
These Toys are Packed with STEM
The STEM factor is the building element: each car comes with different parts you can swap out for lots of different looks. All the Modarri cars–and trucks–are compatible, so you can swap parts between sets. Don't worry, you just loosen the screws, they don't actually come out of the car's main body–no tiny pieces to lose!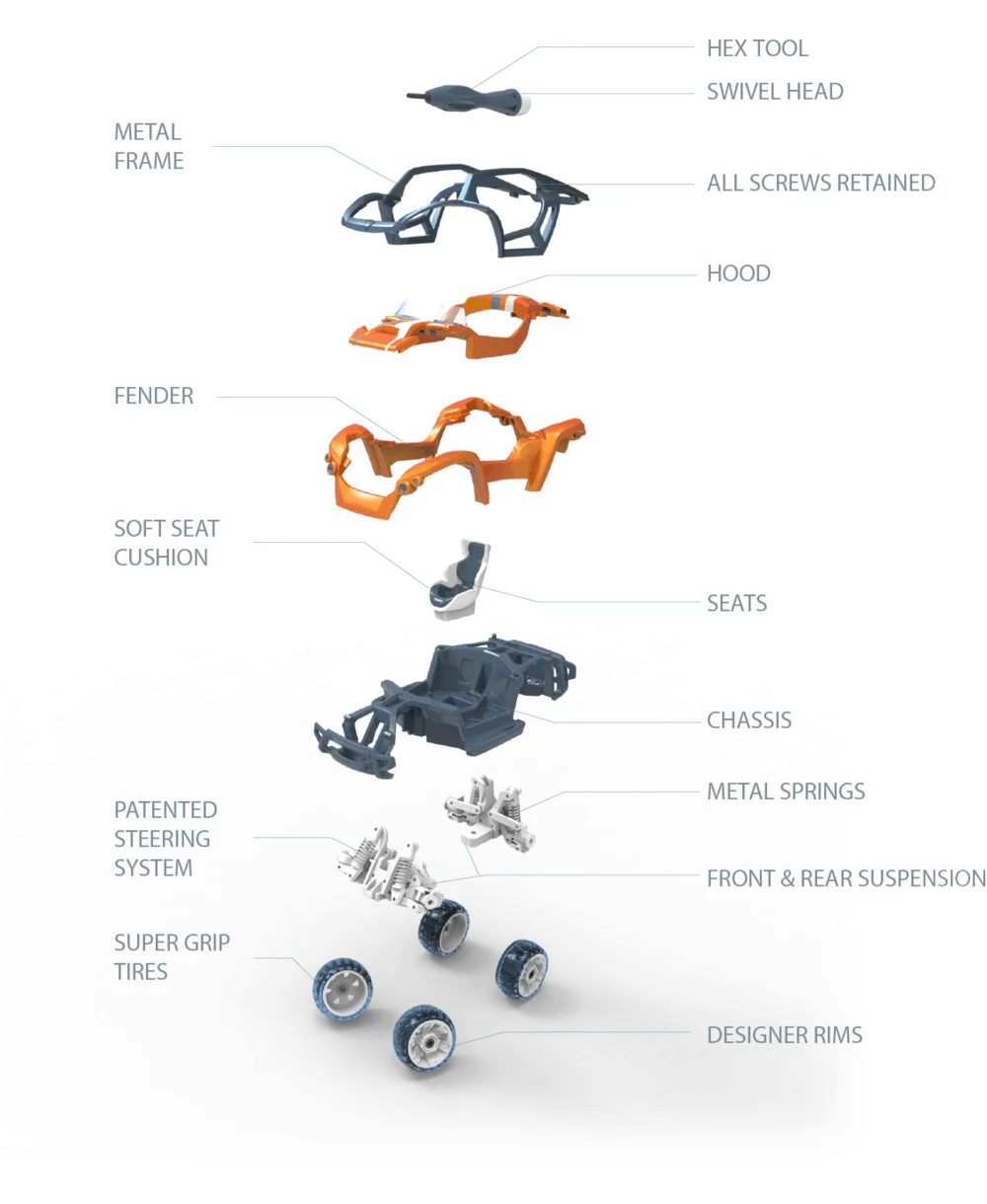 Tough Enough for Your Kids
The cars are built with heavy duty plastic and metal frames, making them super tough. Go ahead and take them off roading in the backyard, the Modarri can take it!
They're even painted like a real car with a 2 step process. Unless, of course, you buy the Paint-It Auto Design Studio Kit. This one comes with a base white car that you decorate with paint and stickers.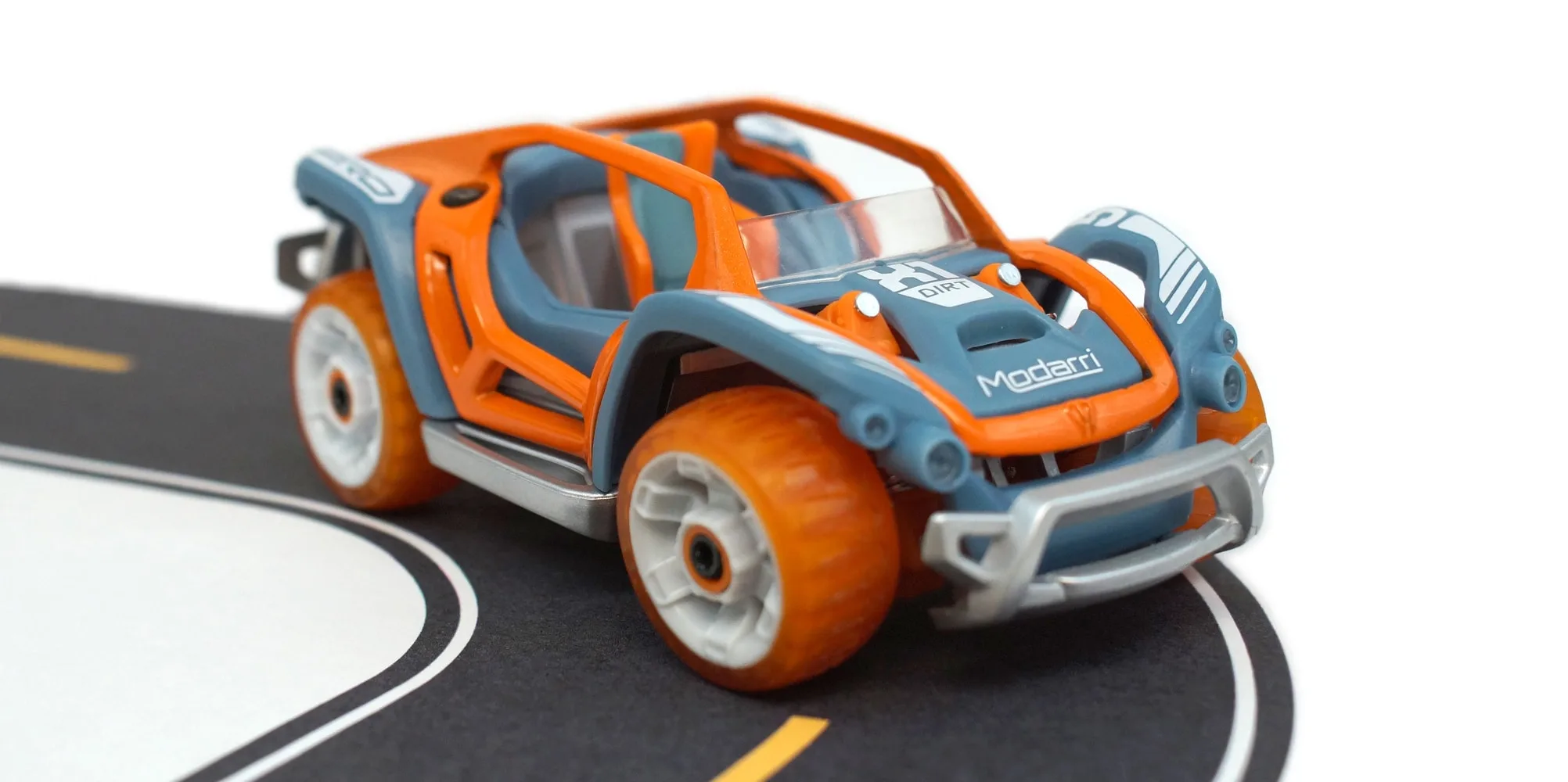 The BEST: Modarri Delux 3 Pack Set
Don't know where to start? The best set of Modarri is the Delux 3 Pack, which has a Street car, Dirt car and Track car. Your kid can mix and match all the pieces to make a ton of custom car combos.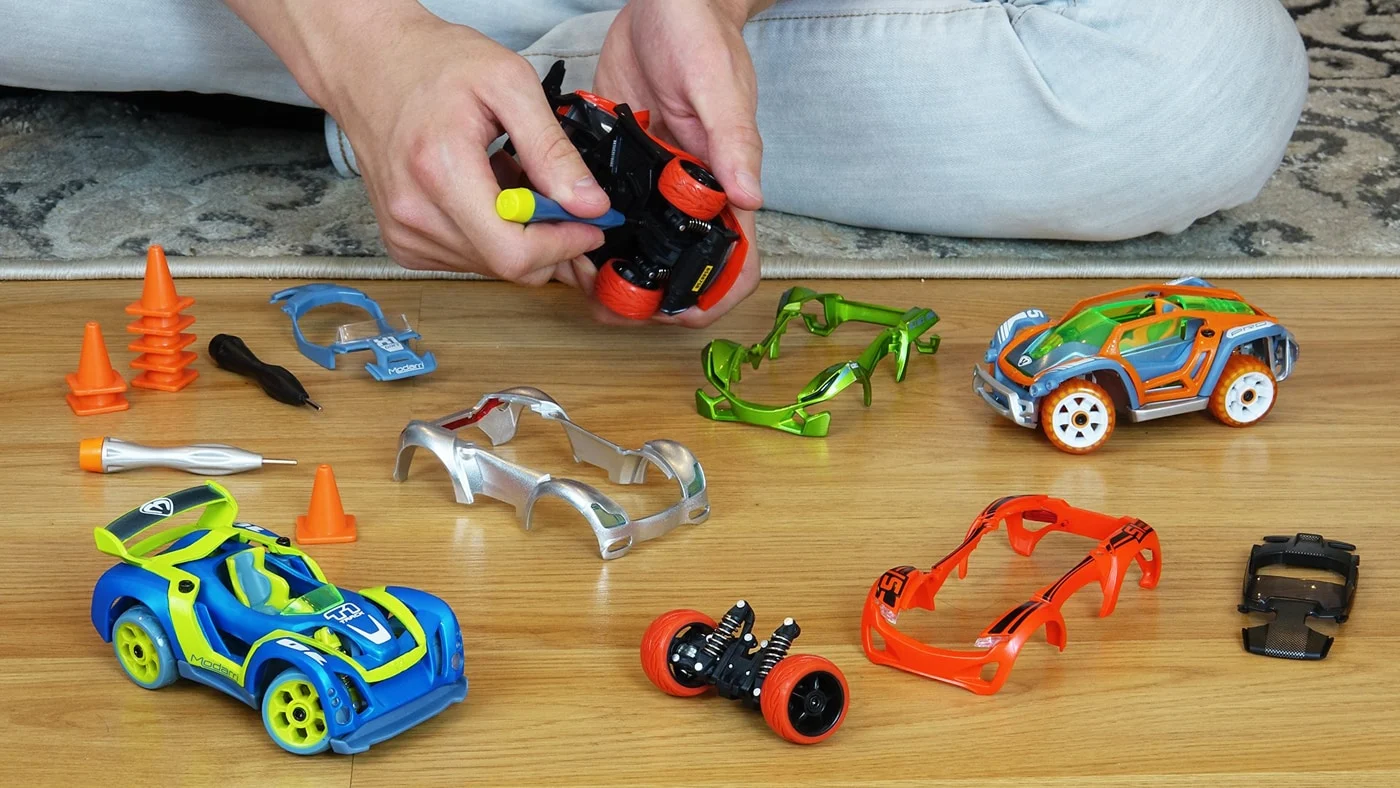 There's over 200,000 building combinations here!
Next Mitch will show you how much fun these little finger powdered cars are to build.
Order a Modarri here from Amazon and your kid will be zooming around his imagination–and the living room floor–in no time.
Modarri Monster Trucks
There's also a cool line of "monster" trucks building sets. The trucks are built on a different chassis without the steering mechanics, so they roll straight when you push them.
Also, the seats on the trucks are bigger so you can fit an action figure in there! They're still heavy duty and the parts swap out with all the other trucks in the Modarri line. the hoods, fenders and frames are still swappable with the Modarri cars.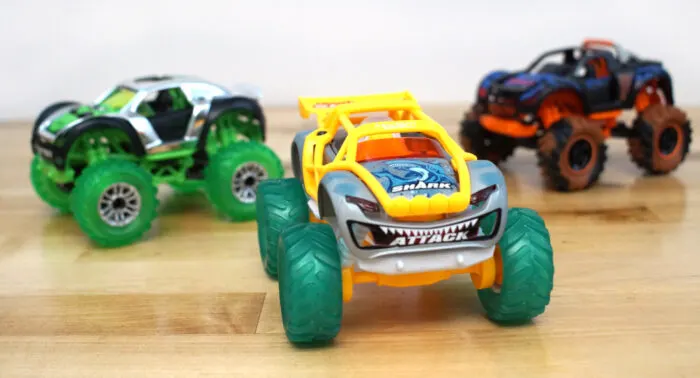 Collector's Case
Once your kid has picked up a few of these sets, you'll need some place to store the cars and all their extra pieces. The collector's case holds 12 cars!