The St. Louis region has so much fun stuff to do, a full list is almost impossible to pull together. This list focuses on places with real entertainment or educational value for families with kids, from preschoolers to teens.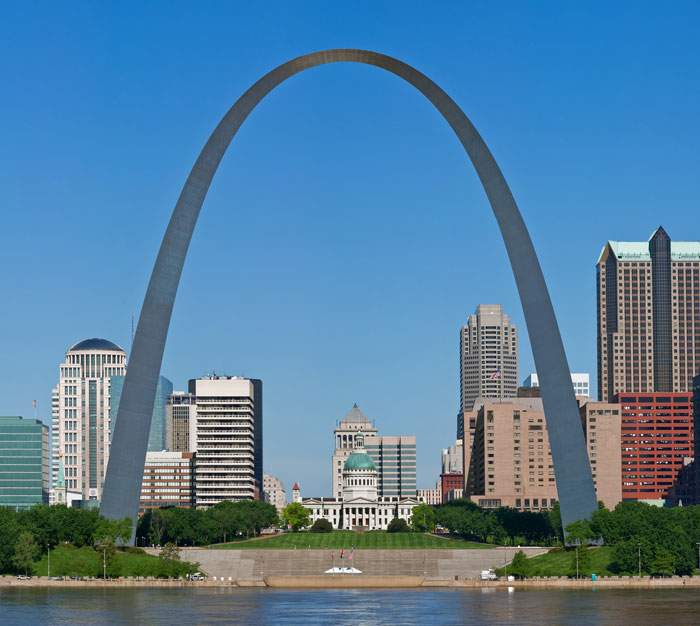 I'm not including ordinary parks, playgrounds and swimming pools…every municipality has one of those…and trying to list them all in one post would break the internet.
I found all the PUMPKIN PATCHES in the metro area and made a Map. Wanna see?
What do I know about fun with kids?
So why listen to me? I'm a local, meaning some of these places were introduced to me by my parents and grandparents when I was a kid! I'm also a mom of two boys who are 20 and 12 as of this writing. I've visited everyone of the places listed here as a stroller mom, a big kid mom or a mom dragging a tween out for some fun.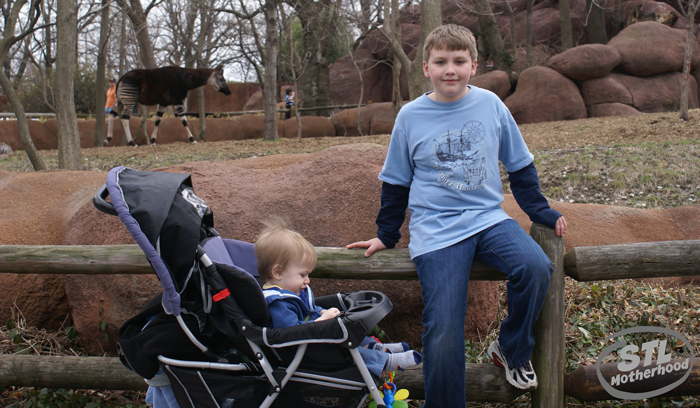 You'll notice that the list is called "things to do and places to go in St. Louis" but if you know anything about St. Louis it's that we can't be boxed in. I'm including really fun stuff that's an easy drive for most people who live in the region, from Eckert's out in Belleville, IL or Big Joel's in Wright City, MO.
This list will updated as needed. If you spot something that I've missed, feel free to tweet me @stlmotherhood.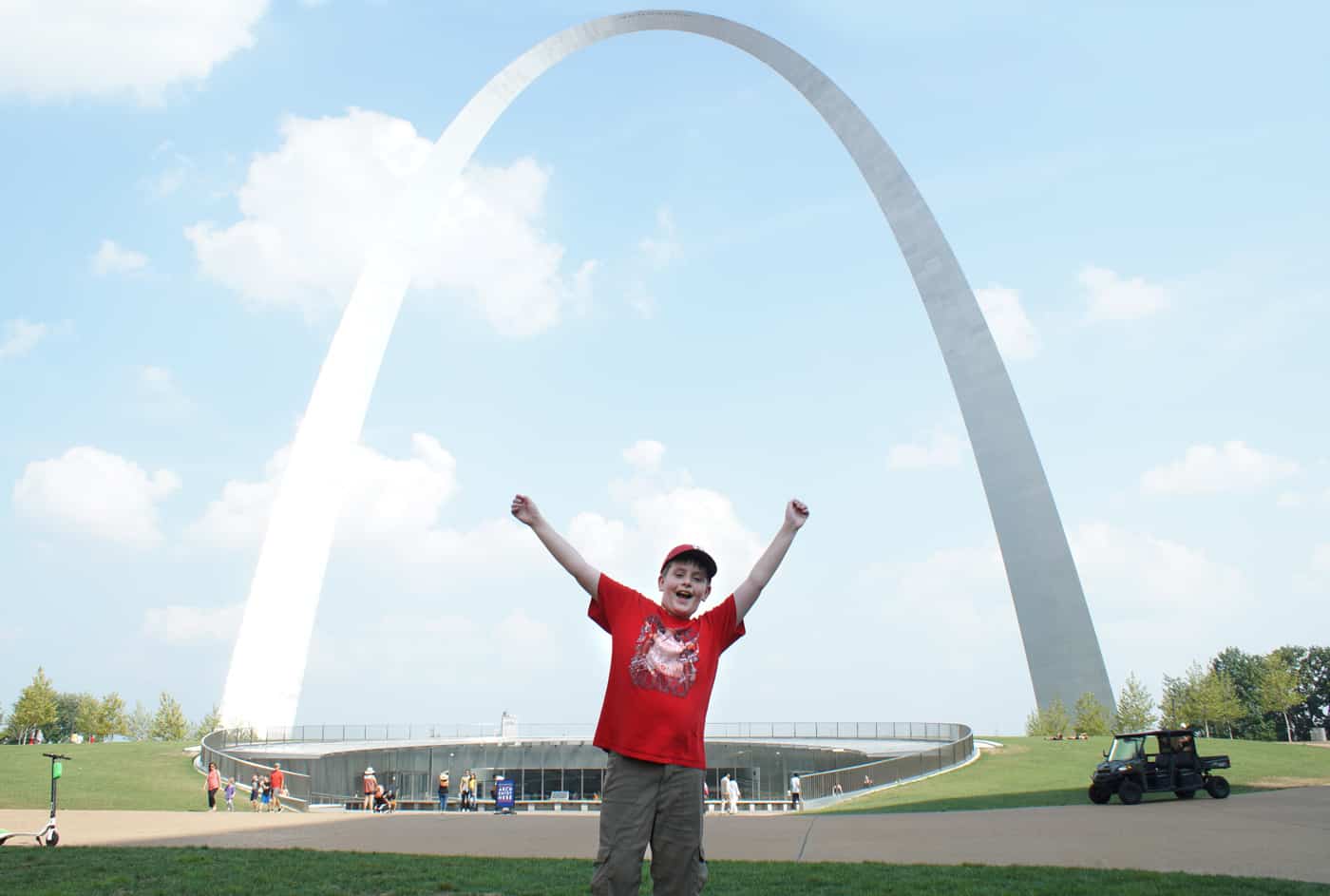 ---
St. Louis Museums…of fun!
City Garden: Is it a park or an outdoor art museum? We're not sure, but it's a lot of fun! 801 Market St, St. Louis
City Museum: Don't let the name fool you, this place is really a big fun land. 750 N 16th Street, St. Louis
Contemporary Art Museum St. Louis: Another serious museum for tweens and up, however they have "stroller tours" so parents can soak up culture. 3750 Washington Boulevard, St. Louis
Gateway Arch Museum: Learn about the Arch and all the people who have lived in St. Louis…even before it was a city. Totally renovated in 2018. Under the Arch, Downtown St. Louis
HealthWorks: Learn about the human body–best for field trips. 1100 Mackland Ave, St. Louis
Laumeier Sculpture Park: Art and Nature together! 12580 Rott Rd, Sunset Hills
Lewis and Clark State Historic Site: See a replica of Lewis & Clark's winter fort, their boat and and lots of hands on displays. 1 Lewis and Clark Trail
Hartford, IL
Missouri History Museum:There's a whole wing, ,the History Clubhouse, dedicated to showing kids the history of St. Louis! 5700 Lindell Blvd. Forest Park, St. Louis
National Great Rivers Museum: Learn about the Mississippi River and the wildlife that live around it at this museum set up by the Army Corps of Engineers. Lock and Dam Way, Alton, IL
National Museum of Transportation: Mostly outdoors, this place has a fantastic collection of trains, plus historic cars, a couple planes and a boat. 2933 Barrett Station Rd, Valley Park
Powder Valley Nature Center: A really cool nature museum and a few miles of paved trails. 1715 Cragwold Rd, Kirkwood
The Magic House: Learn through play at the best Children's Museum around. 516 S. Kirkwood Road, Kirkwood
The Magic House @MADE: A satellite location of the Magic House, this place focuses on "maker" activities for bigger kids. 5127 Delmar Blvd, St. Louis
Myseum: A really good children's museum to learn through play. 283 Lamp and Lantern Village, Town and Country
Pulitzer Foundation for the Arts: More for art loving tweens and up, this museum features a rotating selection of contemporary art. 3716 Washington Boulevard, St. Louis
Saint Louis Art Museum: Art museums can be stuffy, so be sure to visit during family Sundays. One Fine Arts Drive, Forest Park, St. Louis
Saint Louis Science Center: From dinos to rockets, this is the place to play while learning about science! 5050 Oakland Ave, St. Louis

---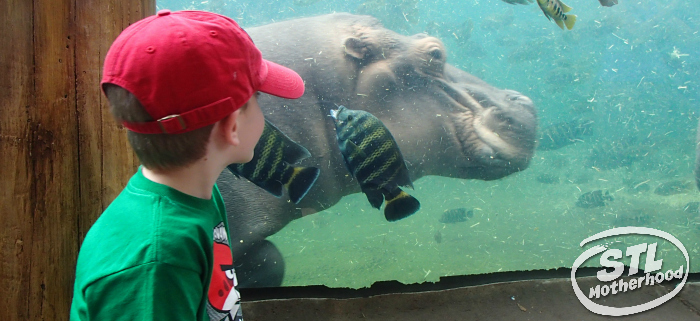 Zoos and Animal Parks
Big Joel's Safari: A privately run petting zoo that's totally animal focused. Hundreds of critters to pet and feed. 13187 State Hwy M, Wright City
Butterfly House: Thousands of butterflies at an indoor conservatory. 15193 Olive Blvd, Chesterfield
Grant's Farm: The old Busch Estate is now home to a herd of Budweiser Clydesdales, a deer park, petting zoo. Naturally, there's free beer. 10501 Gravois Rd, Sappington
Lone Elk Park: Take a driving tour through this park to see elk and bison. 1 Lone Elk Park Rd, Valley Park
Purina Farms: See life on the farm courtesy of your favorite pet food company. 500 William Danforth Way, Gray Summit
Saint Louis Zoo: Named the Best Zoo in the U.S. Government Dr, Forest Park, St. Louis
World Bird Sanctuary: It's like a zoo…for birds. 125 Bald Eagle Ridge Road, Valley Park
---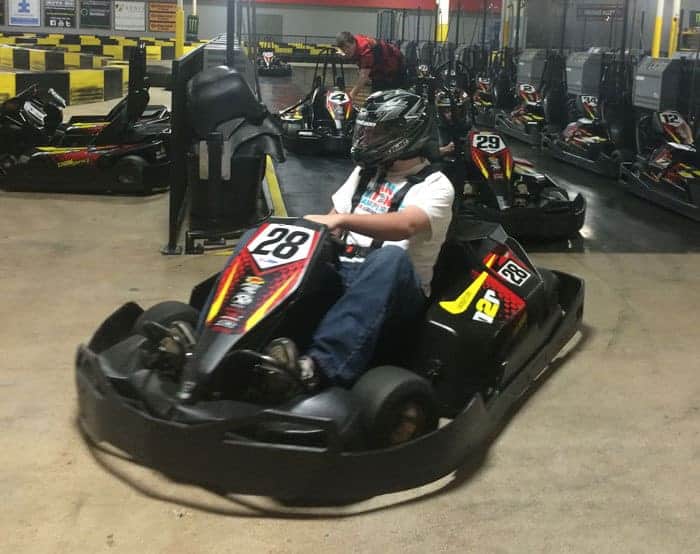 Indoor Play
Creation Station: This preschooler playroom at the Transportation Museum is sure to delight any small engineer. 2933 Barrett Station Rd, Valley Park
Epic 6 in Fenton: Laser tag, dodge ball and mazes! Epic 6 has plenty of specials (I like the 2 hour Beat the Buzzer for $20) and a great parents lounge away from the noise.
Monkey Joe's: Get the wiggles out at this play center full of bounce houses and inflatables. 9061 Watson Rd, St. Louis
Pole Position Raceway: Big kid go carts–seriously, you have to be over 48 inches to drive & wear a helmet. 800 Watson Rd, Crestwood
Sky Zone: The ultimate in trampoline fun. Chesterfield AND Fenton.)
Sports Fusion in Chesterfield: Indoor amusement park with laser tag, dodge ball, rock climbing, mini golf and arcade games. 140 Long Rd Ste 102, Chesterfield
St. Louis Incredible Pizza: Pizza, arcades, mini golf and go-carts. 5254 Lindbergh Blvd, Sappington
---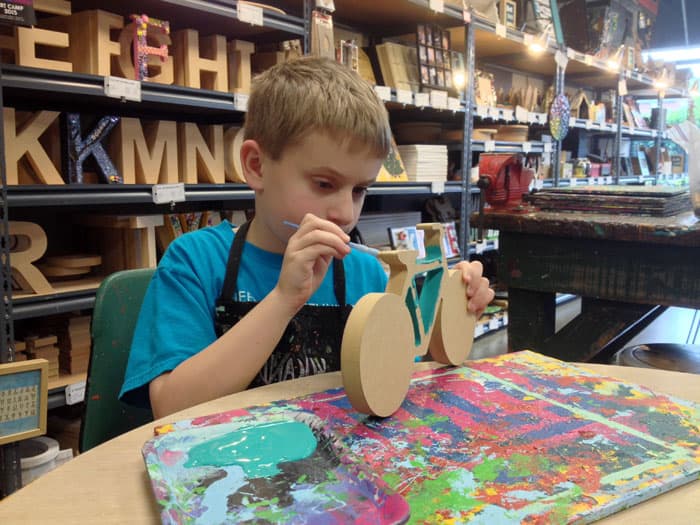 Art Studios
Glazed and Confused: Paint your own pottery shop for the whole family. Drop in anytime. 4587 Telegraph Rd, Oakville.
Pottery Hollow: Paint your own pottery shop. Drop in anytime. Four locations.
Sweetology: It's an art studio for cupcakes! Decorate cupcakes, cookies and cakes–they supply all the goodies and clean up the mess. 1232 Town & Country Crossing Drive, Town & Country
YuCanDu: Make something creative at this fun art studio for all ages. Open hours. 20 Allen Ave #110, Webster Groves
---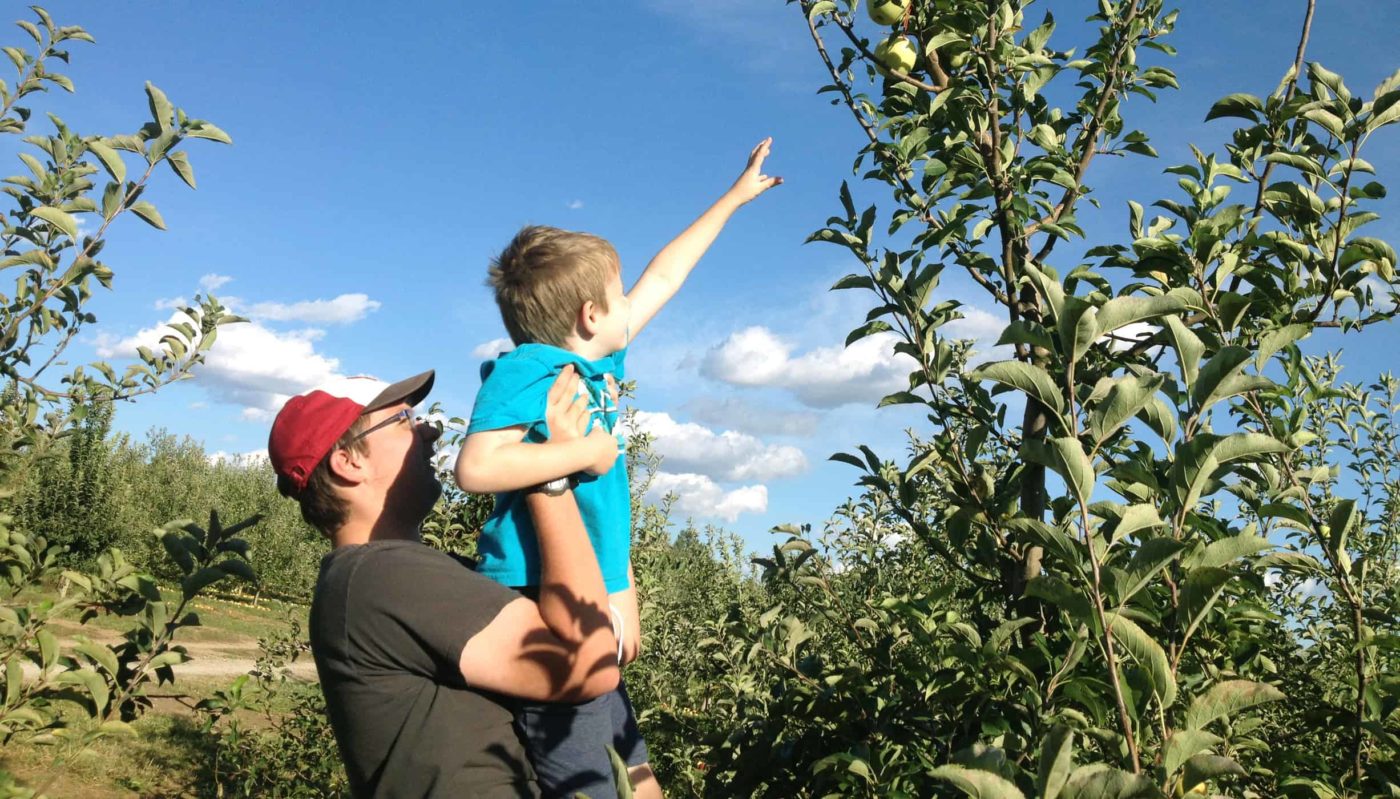 Outside Fun
More than just a park, not quite a museum… (but if you do want a list of parks, try here.)
Eckert's Farms: Show kids where food comes from on a family run farm with a constant festival atmosphere. 3 locations, main one at 951 S Green Mt Rd, Belleville, IL
Go Ape: the ultimate ropes course and zip line threaded through the trees of Creve Coeur Park. 13219 Streetcar Drive, Maryland Heights
Missouri Botanical Garden: 160 years old and over 79 acres of beautiful garden to explore. Plus a play area for kids at the Children's Garden. 4344 Shaw Blvd, St. Louis
---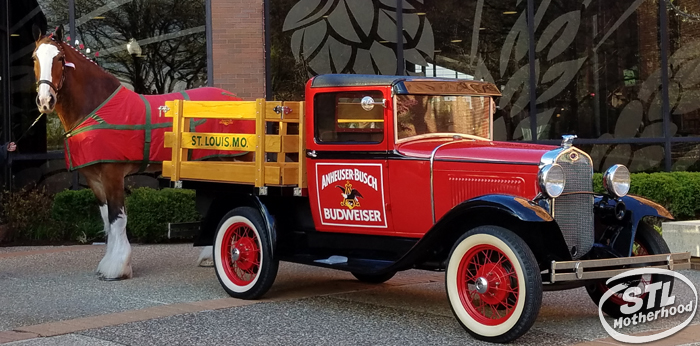 Factory Tours
Anheuser-Busch Brewery: Yes, it's totally cool to bring your kids. Free and paid tours available. 1200 Lynch St, St. Louis
Busch Stadium: Though not a factory…it's still pretty cool to get behind the scene! Tickets start at $14, tour whenever the Cards are not home. 700 Clark Ave, St. Louis
Chocolate, Chocolate, Chocolate: Free tours on the half hour. 5025 Pattison Ave, St. Louis