Here in the Midwest we're used to weathering a few snow days — heck even flood days! But now we have a new one: Virus Days.
Yep, as I type this there are moms in my town scrambling because their kid's school was called off for a freakin' virus. It's quite possible that more schools will shut down as this thing spreads.
(Update: All the schools in my metro are now closed until early April.)
I'm not a doctor — I don't even play one on TV — so I'm not going to talk about avoiding or curing this dang virus. (But for goodness sake, wash your hands!) If you looking for advice dealing with the actual illness, then please oh please visit the CDC to get the best info from the top experts.
But I CAN help you deal with keeping the kids busy and your household running as smoothly as possible while school is called off.
Snow Days, Flood Days and Keep-Your-Butt-at-Home-Because-There's-a-Crazy-Virus on The Loose Days have a lot in common. When school is canceled due to weather or sickness you may or may not be able to get to a store. Unlike a holiday, you probably didn't see this one coming and only had an evening to prepare.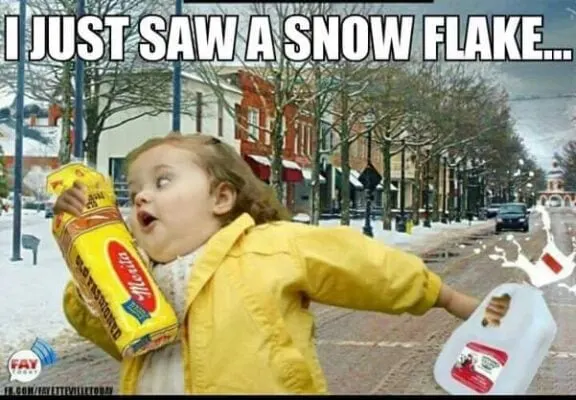 We know all about those "French Toast Runs" here in St. Louis. This time is a bit…different.
You might be trying to avoid crowds. You might actually get quarantined. Whatever happens, I'm sure you don't need the stress of dragging kids through a germy grocery store.
Instacart is Your Friend Now
Grocery shopping is a pain on the best of days. It's even worse when everyone runs to the store at once — and if you're worried about catching or spreading germs? Forget it! Thankfully grocery delivery is getting pretty mainstream.
Save your sanity and order your groceries online. You have a lot of choices and most stores offer delivery or curbside pick up.

Feel free to price compare too — you might find that dog food is cheaper at Target than at your grocery store. I've had days where I placed two pickup orders: one for my grocery store and another for Target to get the most for my money.
Speaking of Target
Target offers at least three ways to grab your supplies. If you order through Instacart you'll get delivery but will be limited to food and household supplies. If you want a new board game for the kids and a some headphones for that blasted computer you'll want to hop onto Target.com or order through their app.
You can avoid delivery fees if you use the Target app and order Drive Up service!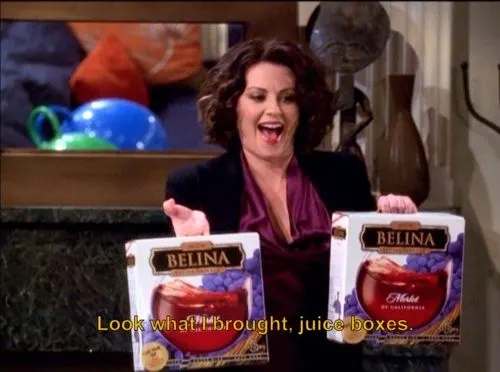 Wine Delivery
If your grocery list includes something stronger for soda — you know, for after the kids go to bed — Instacart has two liquor stores (Total Wine and Friar Tucks) in the St. Louis area. Target hasn't hopped on board the party bus yet, but all the grocery stores are happy to deliver. Check the website to see who delivers in your neighborhood!
Walmart Has it's Own Service
Love the prices at Wally World? Personally, I'm a big fan of curbside pickup, but you really need to plan the day before. Same day pick up often fills up fast. Go directly to Walmart's website to set up your order and they can shop almost the entire store, from apples to toys.
Clothing is the only thing that's limited in selection, but even then you can score fresh socks and t-shirts.
Too Sick to get the Door? Instacart has you Covered!
Whether you're stuck in bed or on "self quarantine" Instacart can help by leaving groceries on your porch. It's up to you to bring the goodies inside before everything melts — they are NOT using coolers.
Amazon Still has Your Back
Remember, you can get quite a few essentials delivered from Amazon. Prime's not just for watching movies! Use it to deliver staples…like that pallet of toilet paper you might need.
Keep That Smart Phone Clean
Did you know your smart phone could be dirtier than your toilet? EWWWWWW!!! Good news is, Apple is easing up on their suggestions for how to clean an iPhone.
Is it OK to use a disinfectant on my Apple product?

Using a 70 percent isopropyl alcohol wipe or Clorox Disinfecting Wipes, you may gently wipe the hard, nonporous surfaces of your Apple product, such as the display, keyboard, or other exterior surfaces. Don't use bleach. Avoid getting moisture in any opening, and don't submerge your Apple product in any cleaning agents. Don't use on fabric or leather surfaces.

Apple Support
Clean the Rest of the House
If you're worried about your family tracking in germs from school or other public places, the CDC has a pretty thorough message regarding clean hands and high traffic areas.
They say you should clean and disinfect "high touch" surfaces daily in your home's common areas: hard-backed chairs, doorknobs, light switches, remotes, handles, desks, toilets and sinks. They suggest wearing disposable gloves, cleaning the surfaces with soap & water then disinfect.
If your store is out of Lysol, don't worry! Good old bleach and water will do the trick.
Prepare a bleach solution by mixing:
5 tablespoons (1/3rd cup) bleach per gallon of water or
4 teaspoons bleach per quart of water
You can read all the CDC's advice on cleaning at their website.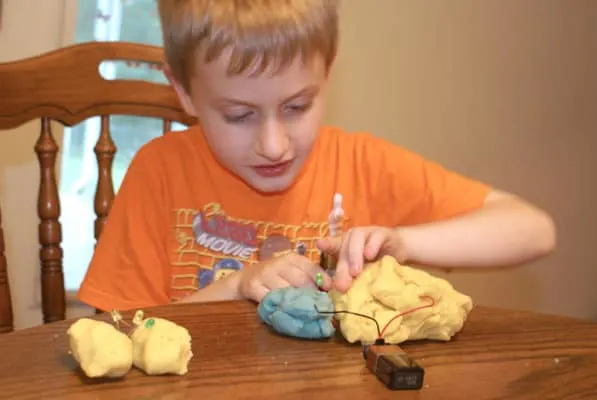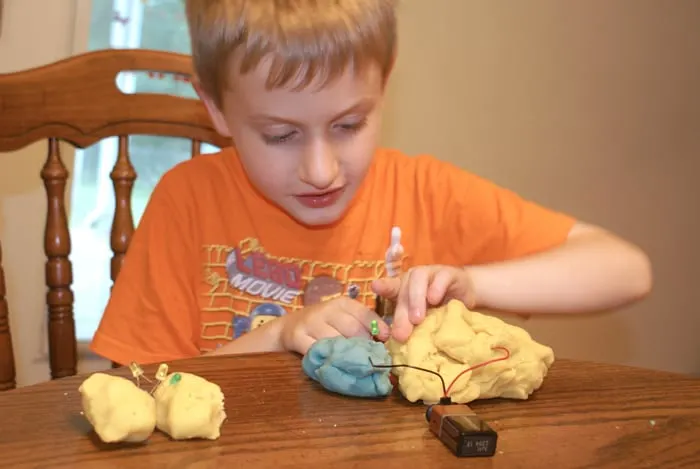 — Now Let's Keep the Kids Busy —
Ease up on Screen Time
Being stuck at home with your kids can get on your last nerve. Go ahead and let the kiddos have a little extra screen time. You'll thank me later.
Virtual Play Dates
My kid loves to play Minecraft with his best friend while they use Facetime to talk — it's like a virtual play date and we don't have to worry about the rest of the goofballs on the internet creeping them out. Don't have Apple? You can also Skype!
Make a Blanket Fort
Blanket forts and pillow forts are great activities for snow days and super snugly for sick kids. They'll keep your wild ones busy while they build and if you're lucky, they won't let you in!
Level up Your Play Doh Game
Play Dough is another good activity for when school is called off. If your play doh stash is hard as a carp, you can make a new batch for pretty cheap with ingredients you have probably have at home.
If you have older kids, make some Electric Play Doh and experiment with circuits! Don't have LED lights and battery packs? You can order supplies from Amazon and get them in a flash!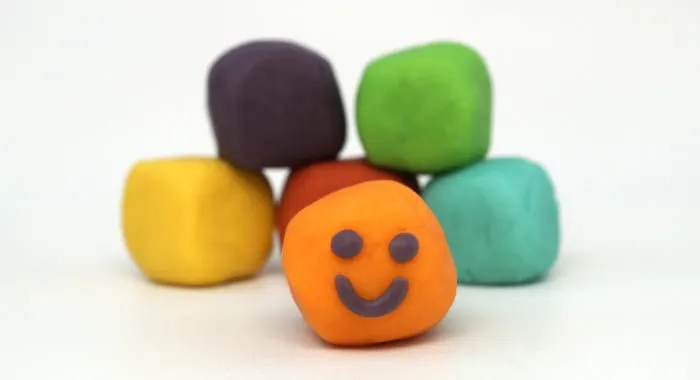 Plant a Spring Garden
At some point spring will get here and we'll leave behind all this worry about snow days and coronavirus closings! Let's keep a happy thought for the future and plant a little window sill egg head or Minecraft grass block!
These are my favorite kinds of gardens. The planters are made from recycled materials and you can use quick growing grass seed. They're fun to watch grow and keep trim.