I just tromped outside and today's snow is a bummer. Sure, it kept the kids off school for two days (something they're happier about than I am) but it stinks as snowman building material.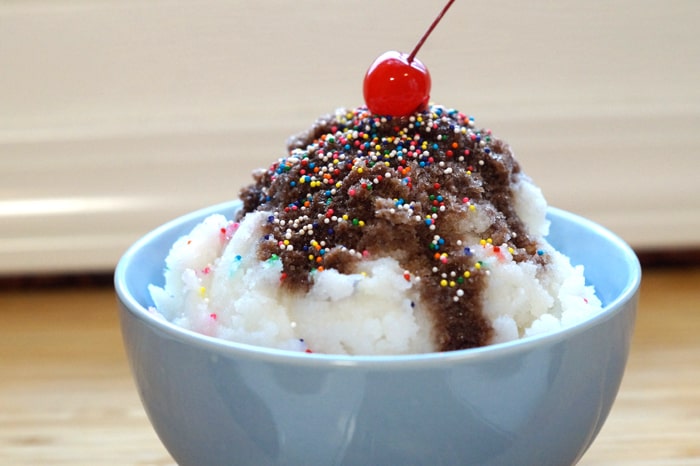 The icy rain and drizzle topped the snow with a crunchy crust that makes rolling up snowballs pretty difficult. It may make for better sledding, but that is daddy's department.
So we're making it into snow cream.
Yep, you can make a sort of crude ice cream-like substance out of snow. And it's pretty tasty, too.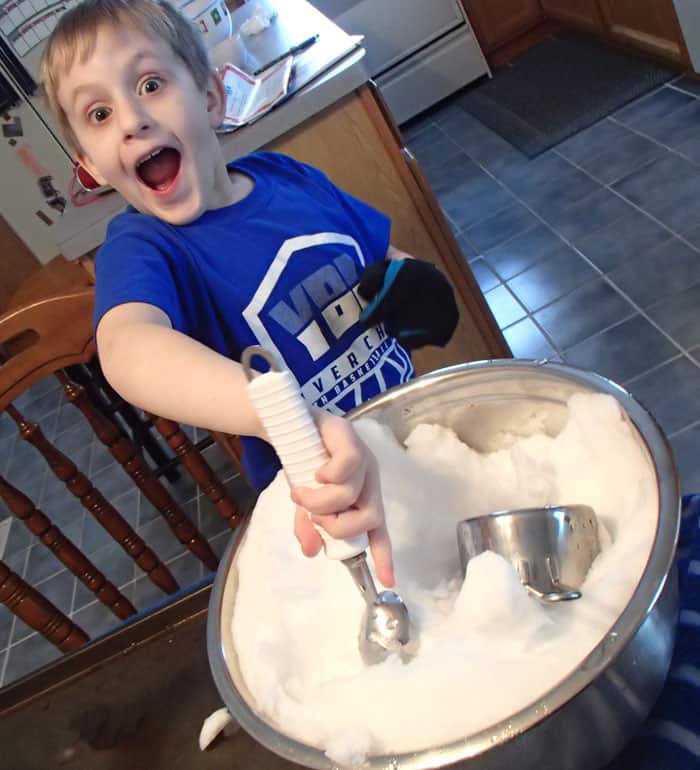 Snow Cream Recipe
5 Cups Clean Snow
1 Cup Milk
1/2 Cup Sugar
1 Teaspoon Vanilla
Have the kids collect CLEAN snow in a big bowl–a plastic popcorn bowl is best. Remember, you're eating this, so give them clean kitchen tools, not snow shovels. 😉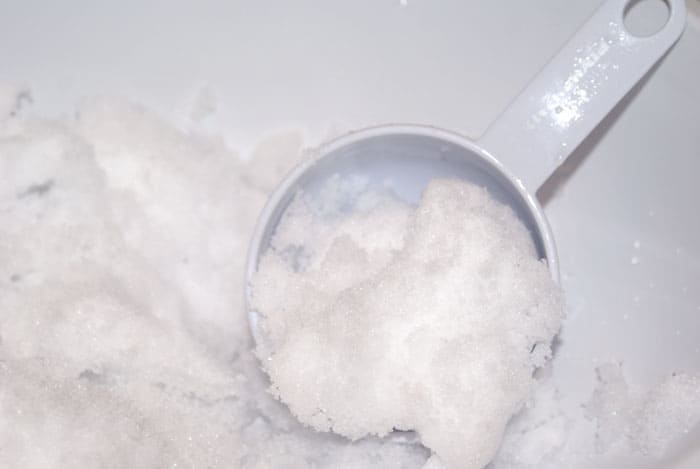 Quickly mix ingredients together in bowl by hand–use a big spoon or serving fork!
The snow takes to the milk fairly well and if you work quickly will hold it's snowy texture. I had a hard time measuring my snow–the recipe said not to pack it–so I just stirred in more milk, sweetener and vanilla until it tasted right. It's snow cream after all, not a Baked Alaska.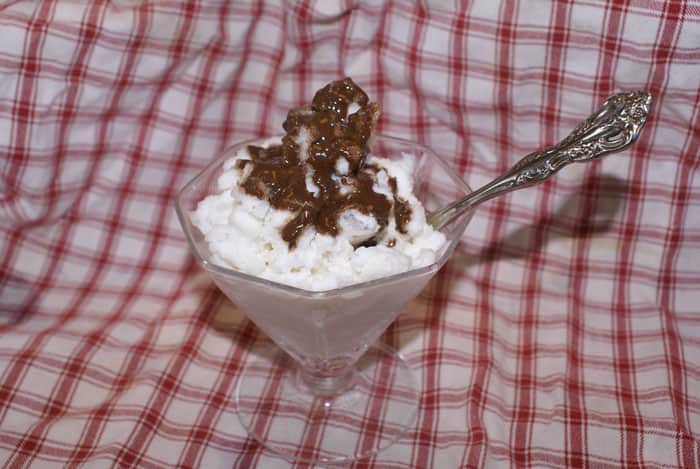 I made mine "diet" ice cream and used Splenda instead of sugar. I've seen a recipe somewhere that says to include raw eggs and cream for a richer taste though Paula Dean says you can just drench the snow in sweetened condensed milk.
Use what you've got on hand–the kids are just happy to be eating snow!
NOTE: Only make as much snow cream as you can eat in one sitting. I stored the leftovers from this recipe in the freezer and after an hour or so the fluffy snow cream had turned into vanilla flavored ice.