Here's a galaxy of Star Wars love in one tiny green package! I've found 32 amazing Baby Yoda Valentine Cards to fill your heart until the next season of the Mandalorian comes out. And guess what? They are FREE to print out and use!
We're so in love with Baby Yoda around here — but Disney kept the cutest baby in the galaxy a secret. You know what that means? No Spoilers = No Merch.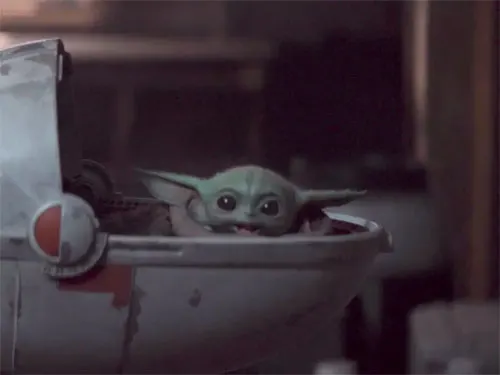 Na da.
Unless you wanna go to Etsy…or make it yourself! Seriously, go make this fridge magnet.
They are planning on having some cool official Baby Yoda toys and more out by this summer, but until then Mandalorian fans are hitting the drawing boards and making some really neat "home made" fan merch.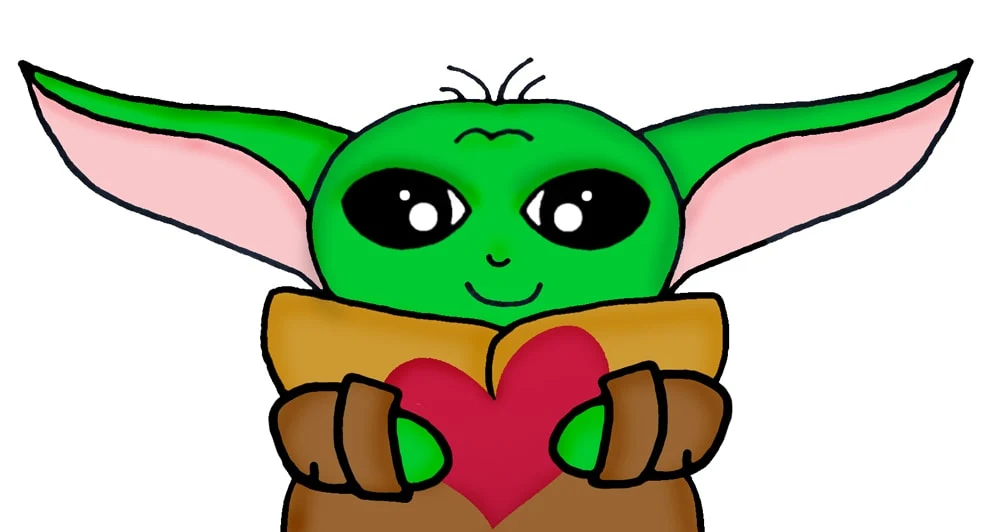 I've rounded up the best FREE printable Valentine Cards you can grab online right now. I found designs from nine bloggers…with 32 designs in all!
Pick out your favorite or heck, print them all! Then spread the love and joy of Baby Yoda to all your friends.
Baby Yoda Valentine Cards
He's the cutest baby in the galaxy! Let's spread the love this Valentine's Day with awesome Baby Yoda cards.