No, Yucandu is not an exotic island in the tropics…but it is just about as fun. And a little exotic. Yucandu is the ultimate crafty studio for kids and adults to make fun and funky art.
Yucandu is an "open" art studio where you can wander in, grab supplies and get crafty! No experience required! They also have classes for kids, ladies night events, birthday parties and art camps.
Here's five reasons why you–yes you, mom!–need to visit Yucandu:
1) You need to get crafty, but you're tired of crayons and safety scissors. A lot of moms like to have a little crafty time with their kids, but really little kids have some serious limitations on the tools they can use. Here, moms can use all the big girl tools you like.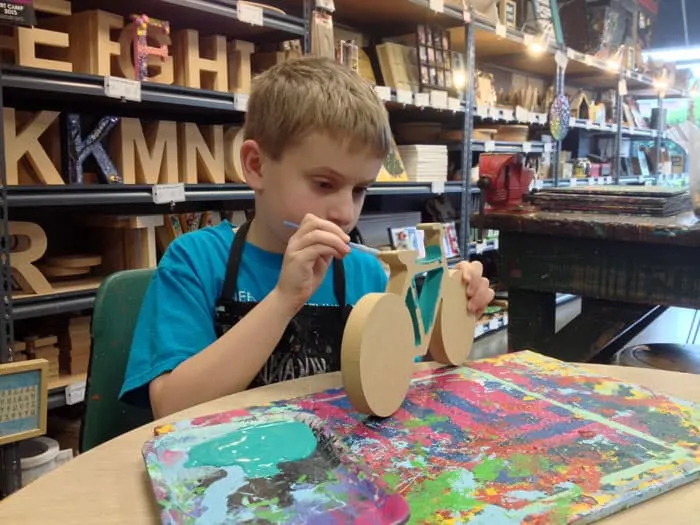 2) You don't want the mess in your house. Ok, maybe this should be #1! Art is sooooo much more fun when you don't have to worry about the mess. The staff at Yucandu hand you an apron and a stack of paper towels and get out of your way. When you're done, rinse your stuff off in the big sink and don't even worry if you got paint on the table. What doesn't wipe off becomes part of the decor.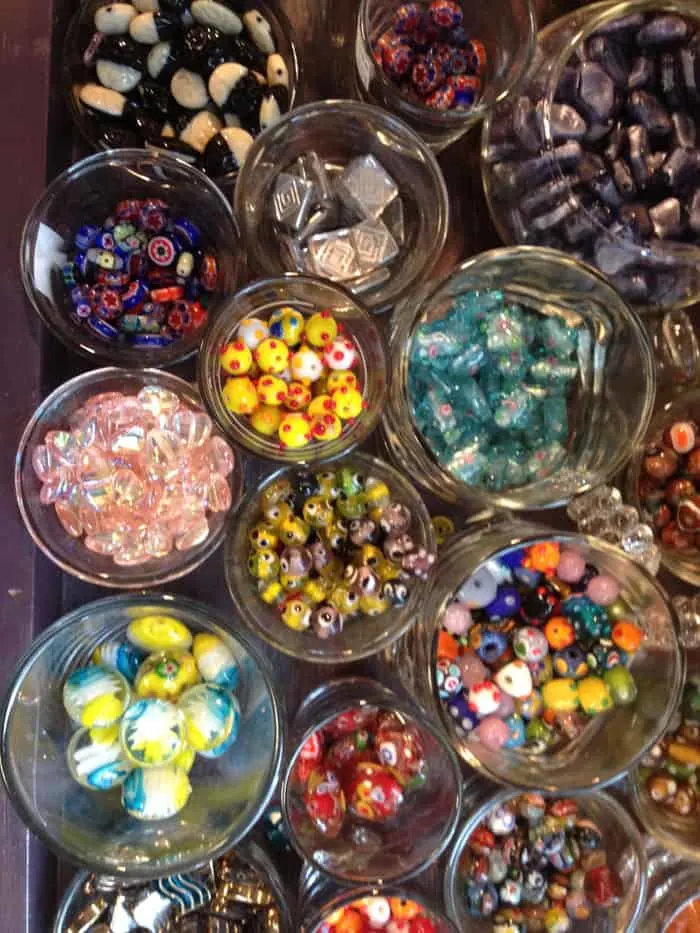 3) Yucandu will lend you the tools. Do you want to do a big mosaic, but don't own a pair of glass snippers? It's ok, they've got them! They have everything you need for any of the crafts they offer.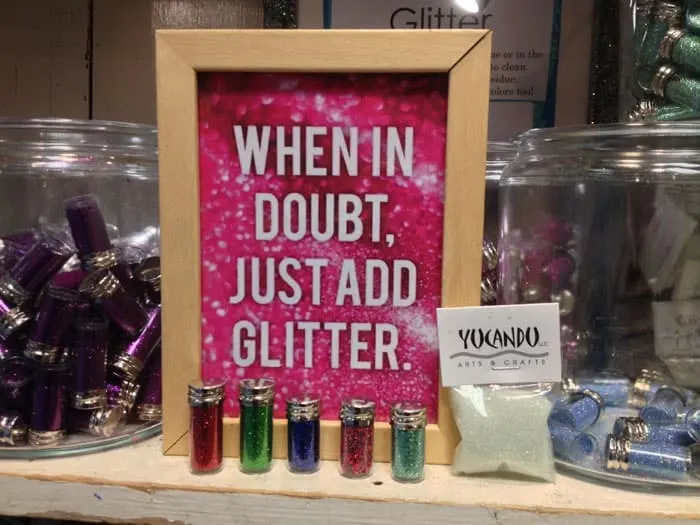 4) They'll show you how to make it. Yucandu is filled with great examples of artsy projects you can make and they'll show you how to get it done. A friendly Yucandu staffer will make sure you know how to tackle any project they offer–if you don't they"ll give you directions and show you techniques to guide you!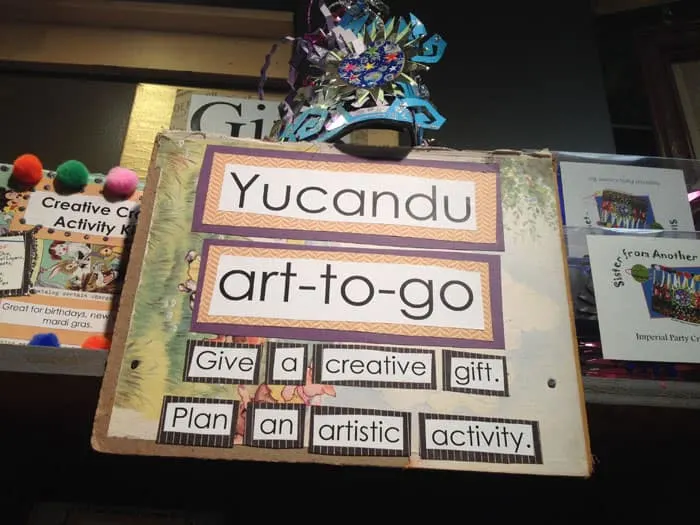 5) If you run out of time, they hold your project for you. You'll pay a flat fee for each project plus studio time by the hour. If you run out of time to finish your project, or it's just too wet to put in your car, you can store your art in the studio and come back to it later. (You could also finish it at home if you have the resources!) They have half price studio hours on special days–ask them about it when you drop by!
Regular studio rates are $4 a hour or $12 for the day.
Yucandu is run by local moms Kim Harris and Holly Smith, who started crafting with the neighborhood kids in their basement. They became so popular Kim and Holly were able to open up their own shop.
Their shop has three sections: a retail area, an open studio for walk-in customers and a separate party area.
When you visit you'll select your project supplies–projects are on shelves next to a completed sample. There are three prices for each project depending on how you want to finish it: paint, collage or mosaic. Paint is going to be easier and cheaper–a great option if you're crafting with younger kids. pick out art supplies to work on in the studio or take home. The project price includes basic materials and there's an "artsy add-on" area with extra charms and whatnot you can tack on.
Yucandu is located at 20 Allen Avenue, just off East Lockwood Ave. n Webster. Call them at 314-963-4400.
Hours: Mon-Wed 10am – 6pm; Thurs-Sat 10am – 9pm
(FYI: This is NOT a paid endorsement. They're just really cool. The photo at the top is my two boys in a glass mosaic I made at Yucandu.)