Moms, I hear your pain. Your kids want to play a board game, but if you have to play another round of Chutes and Ladders, you'll pull your hair out. They're too little for Monopoly. Broke their copy of Hungry Hungry Hippo. Uno got…lost. Somehow. Besides, they cheat all the time. So here's a game I want you to try: Battle Sheep.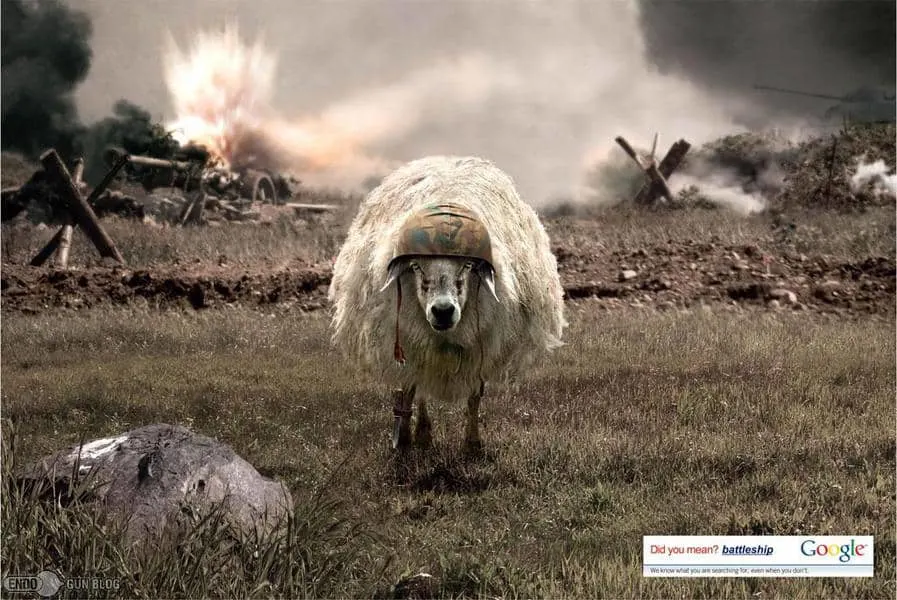 No, no, no! Not that. I mean: Battle Sheep, from Blue Orange, an American board game company that wants to make games moms ENJOY playing with their kids.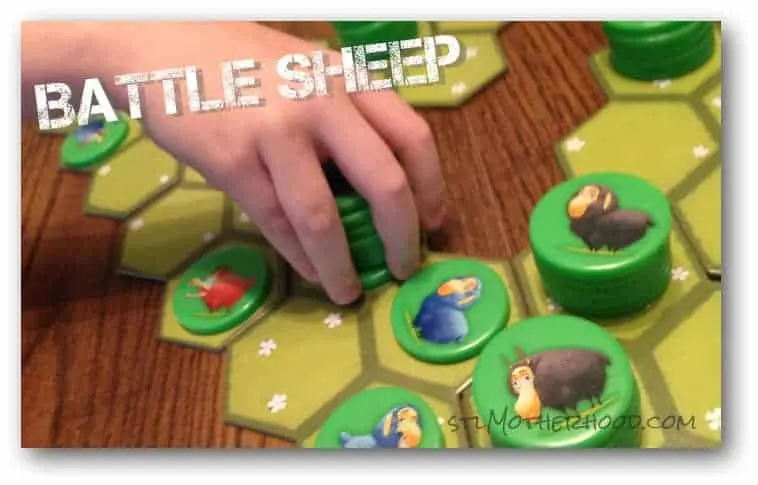 The boys and I received a review copy of Battle Sheep from Blue Orange. Opinions here are our own, duh.
First, the game is fun to play! The rules are simple, so even though the box says 7 and up, I think a younger kid could catch on pretty quick with a tiny bit of help. I played a few rounds with both my sons (7 and 15) and we enjoyed the crud out it. It was simple enough for Mitch (my little dude) to figure out, but with enough room for strategy that my teen didn't mind playing with us at all. It was so nice having a game that all three of us could play around the kitchen table!
Second, the game is extremely well made. The tokens are made from heavy plastic and each sheep on the team is a different, cute little cartoon. This game is built to last and will hold up to little fingers.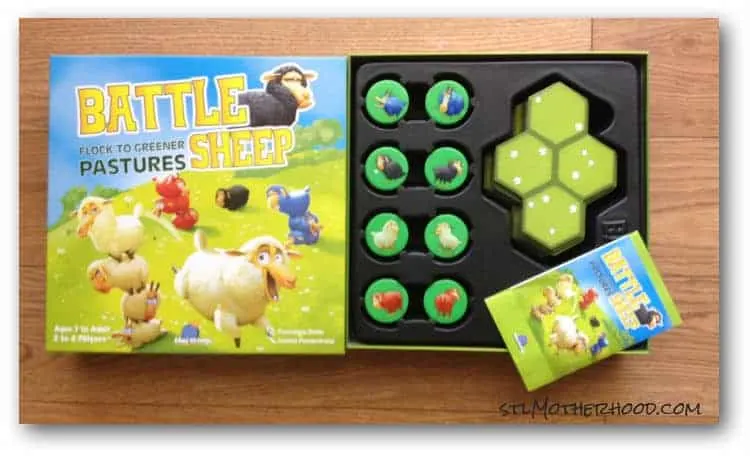 How to play Battle Sheep
Game play is straight forward. Everyone gets four chunks of game board (there's 16 all together) to arrange on the table as you like. This means the game can be made easy or hard, and keeps every play through from being exactly the same.
Each player picks a color for their flock and takes a stack of 16 sheep tokens. (Up to four can play.)
You place your stack of sheep on one edge of the board.
When it's your turn, you move a portion of your stack. You can move as many as you like, so long as one sheep remains in place. The goal is to cover as much of the board as you can, while preventing your fellow players from taking over. The sheep can only move in straight lines and have to go as far as they can–there's no jumping markers.
The neat thing about Battle Sheep is that it's simple, but needs you to think out your moves and pay attention to the other players. If you don't, you'll quickly get pinned down!
Battle Sheep is a totally new game. If you want get a copy of Battle Sheep you can find it at Amazon.com right now. Blue Orange games can be found in St. Louis at cool independent toy stores like Circle of Knowledge in Sunset Hills, Unique Toy and Games in Ballwin and Bright Ideas in Town and Country. Give your favorite a call and see if they have it yet. Your kids are gonna love it!