…and they're made right here in St. Louis!
I got an insider tour of Across the Board, a family-owned board game company that handcrafts classic games with–dare I say it–heirloom materials. The only cardboard you'll find in this shop are the games boxes! Everything Across the Board makes are carved into maple or walnut veneer boards so they will outlast your kids…and your grandkids.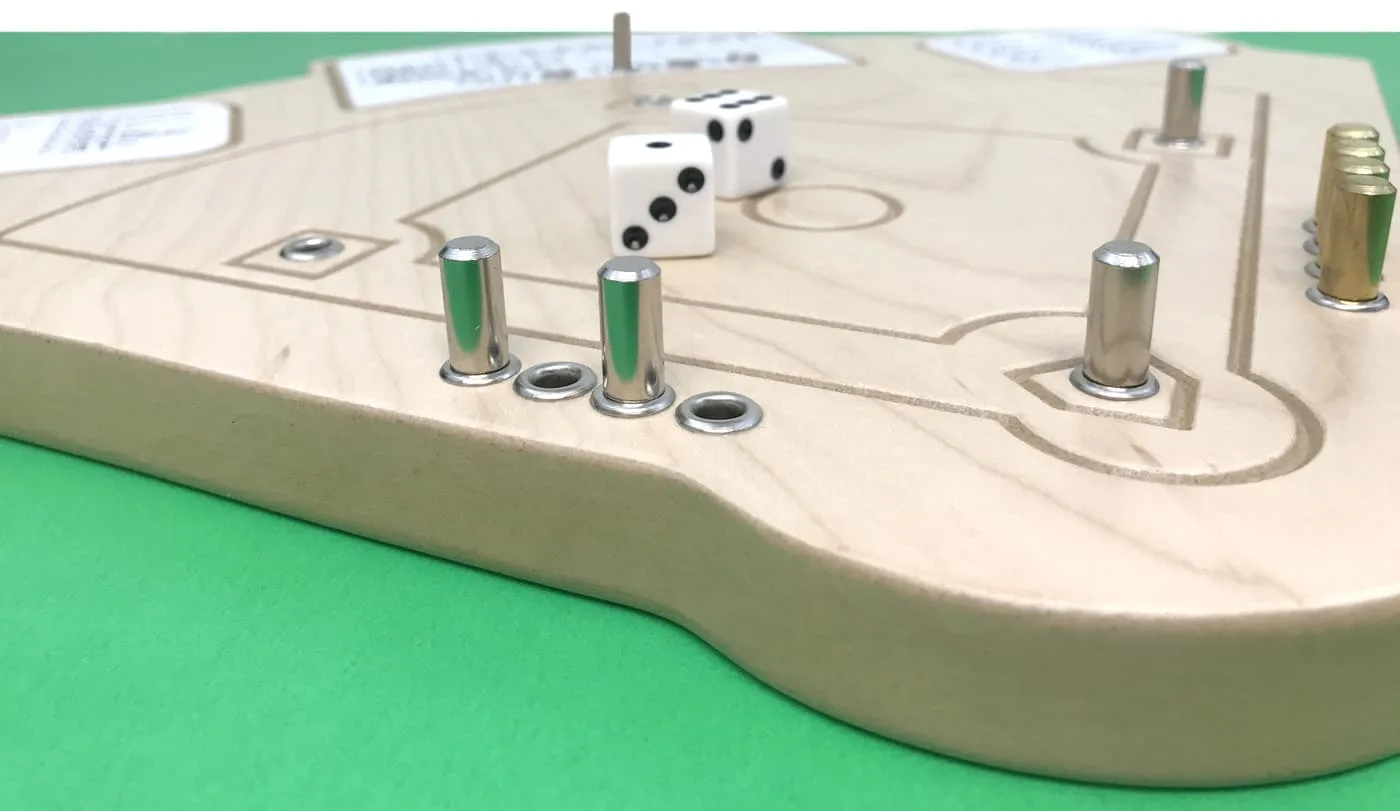 We received a complimentary set of Across the Board's Baseball game to review on the blog. All opinions are our own.
Fun fact: every game board is cut from big wood panels using a computerized router…then finished by hand! Across the Board isn't a factory–it's a workshop full of craftspeople.
Family Games for All Ages
Across the Board's sports games are fun tabletop versions of your favorite sports: baseball, hockey, soccer, basketball and even horse racing! Most are pretty easy to play and require more luck than skill–which evens the odds when little kids and grown-ups play together.
And because these games are based on classic sports and not cartoon characters, parents and grandparents can actually enjoy playing them with their younger kids. (Seriously, how many times can you play Candyland?)
Classic Baseball Table Top Game
Their version of baseball is our favorite. It's simple to understand, relies on lucky dice rolls to win and teaches kids basic baseball plays while you're at it. Everyone from t-ball players to Cardinal's season ticket holders will enjoy a round of baseball–the board game!
Baseball Game Board
Across the Board's Baseball game is carved into a baseball diamond shape, with a scoreboard and dugout for your metal peg players. The scoring system is displayed on little "jumbotrons" in the outfield.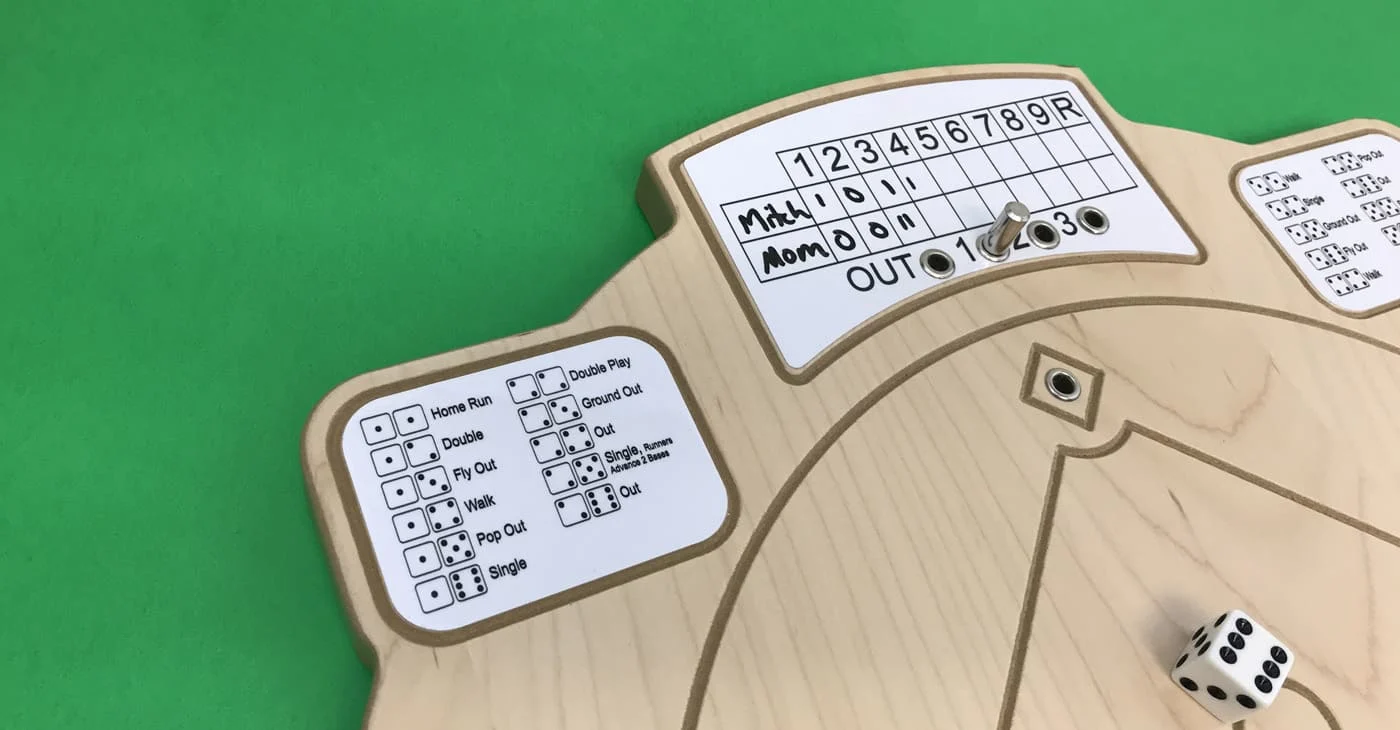 Game Play
Each player gets four pegs to represent their team. Just like regular baseball, you'll have a home team and visitors.
Use the included dry erase marker to write your team's name on the scoreboard. Write down your name…or get creative!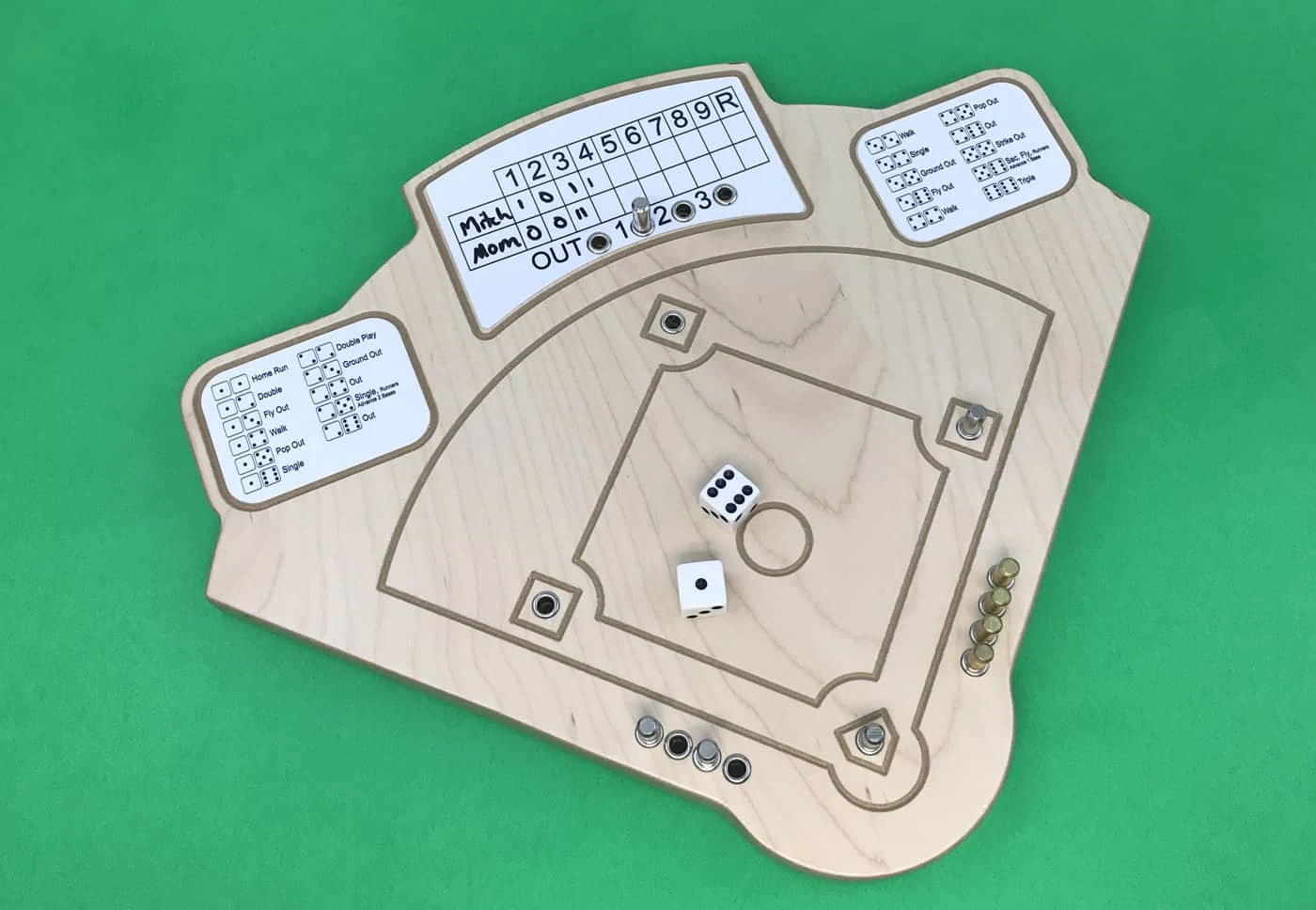 The "visiting team" places one of their player pegs at home base, then rolls the dice. Dice rolls determine what happens–you could get a single, a walk, or a home run. Of course, an unlucky roll could lead to a double play!
Each dice combination results in a good or bad play, with 21 different combinations. Walks and Outs happen more often, and you'll need Snake Eyes to score a homerun.
You need to know some baseball basics to figure out a few of the plays, but this is a great teaching opportunity for parents to share their love of baseball with a younger generation.
Each player's turn represents a half inning–your turn is over when you get three outs.
The Baseball game comes in a plain version (seen above) or a Stan Musial Baseball Game and Patriotic baseball versions.
Penny Hockey, Basketball and Soccer Table Games
These three games all have similar play–you try to flick your "ball" into the goal. The major difference is the type of playing field represented.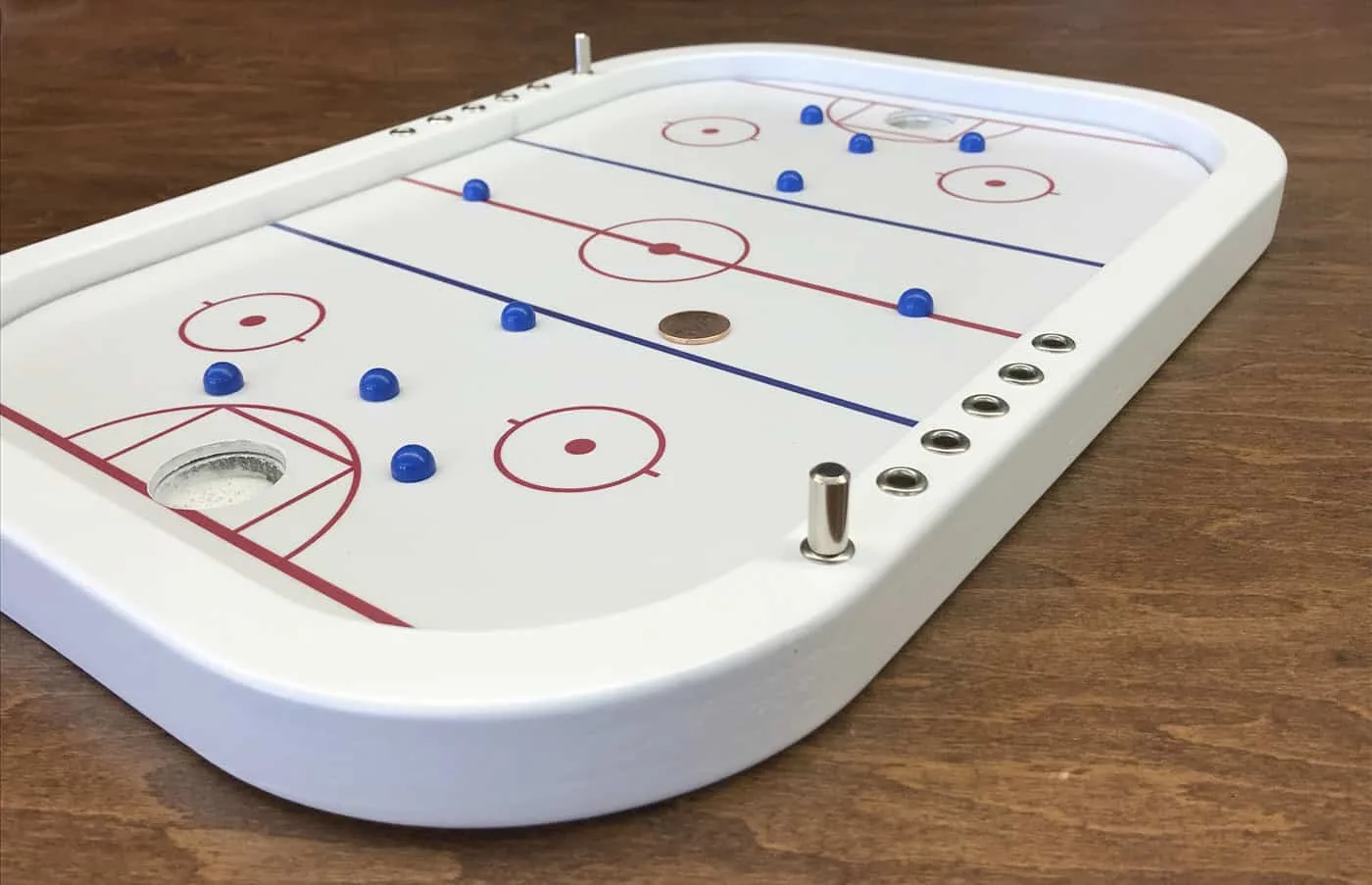 Like the baseball game, these boards are made of wood–unlike baseball, they are covered in a durable vinyl decal for decoration. Use a penny for your ball and chrome pegs to keep score.
Unlike fussball or air hockey, the board takes care of the defense for you–your team's players are represented by nubs on the board that protect the goal.
Penny sports games are great for younger kids to play because of the simple rules.
Horseracing Game
Across the Board's Horseracing Game is their crown jewel…Triple Crown, that is! This is the game that launched their business from hobby to full time.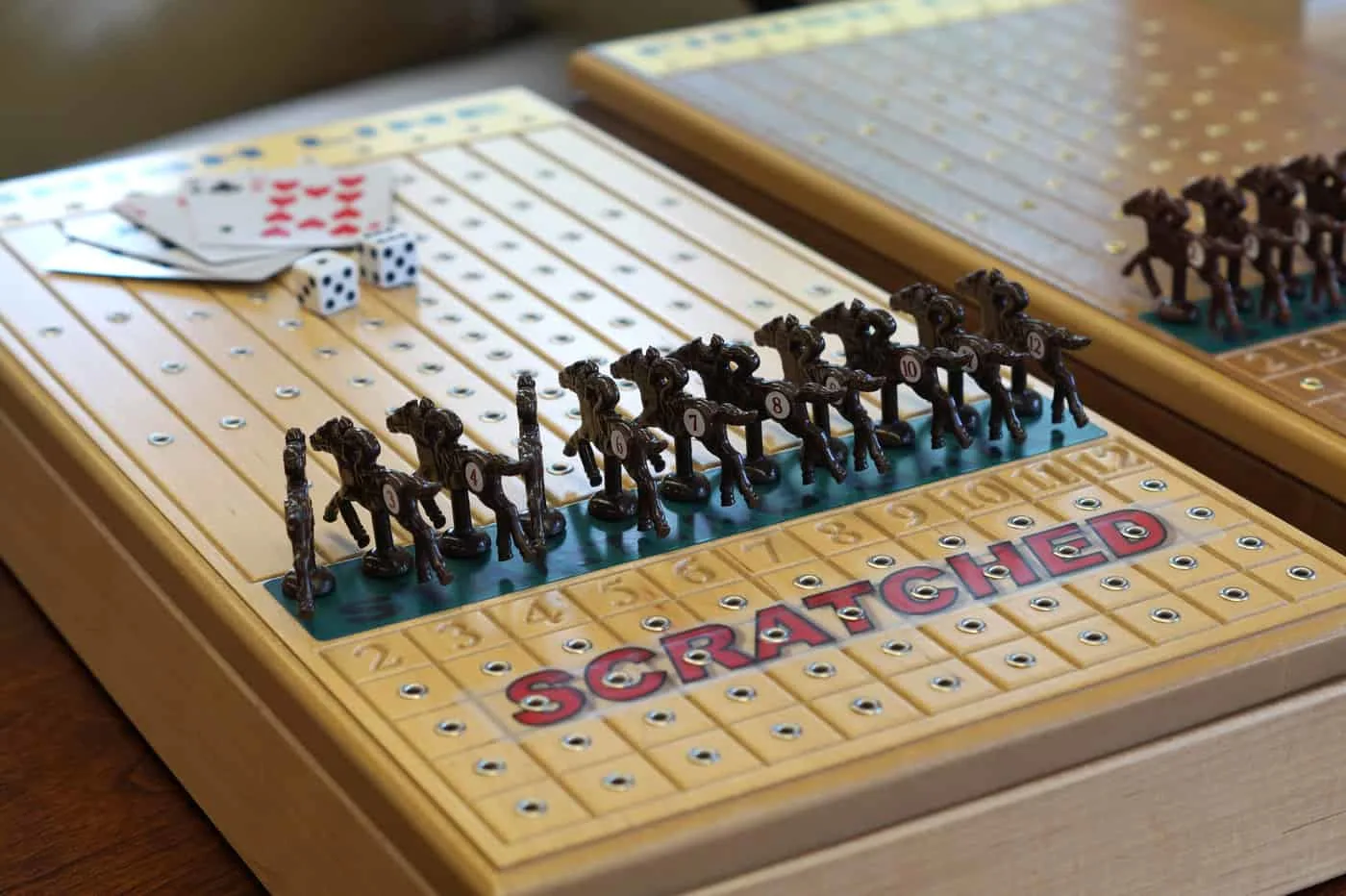 The Horseracing Game uses little horses for markers, dice, poker chips and playing cards. It's more complex than the other games and great for tweens to adults.
Classic Strategy Games
Across the Board also makes classic games like Aggravation, Chinese Checkers, Mancala, Solitaire and more.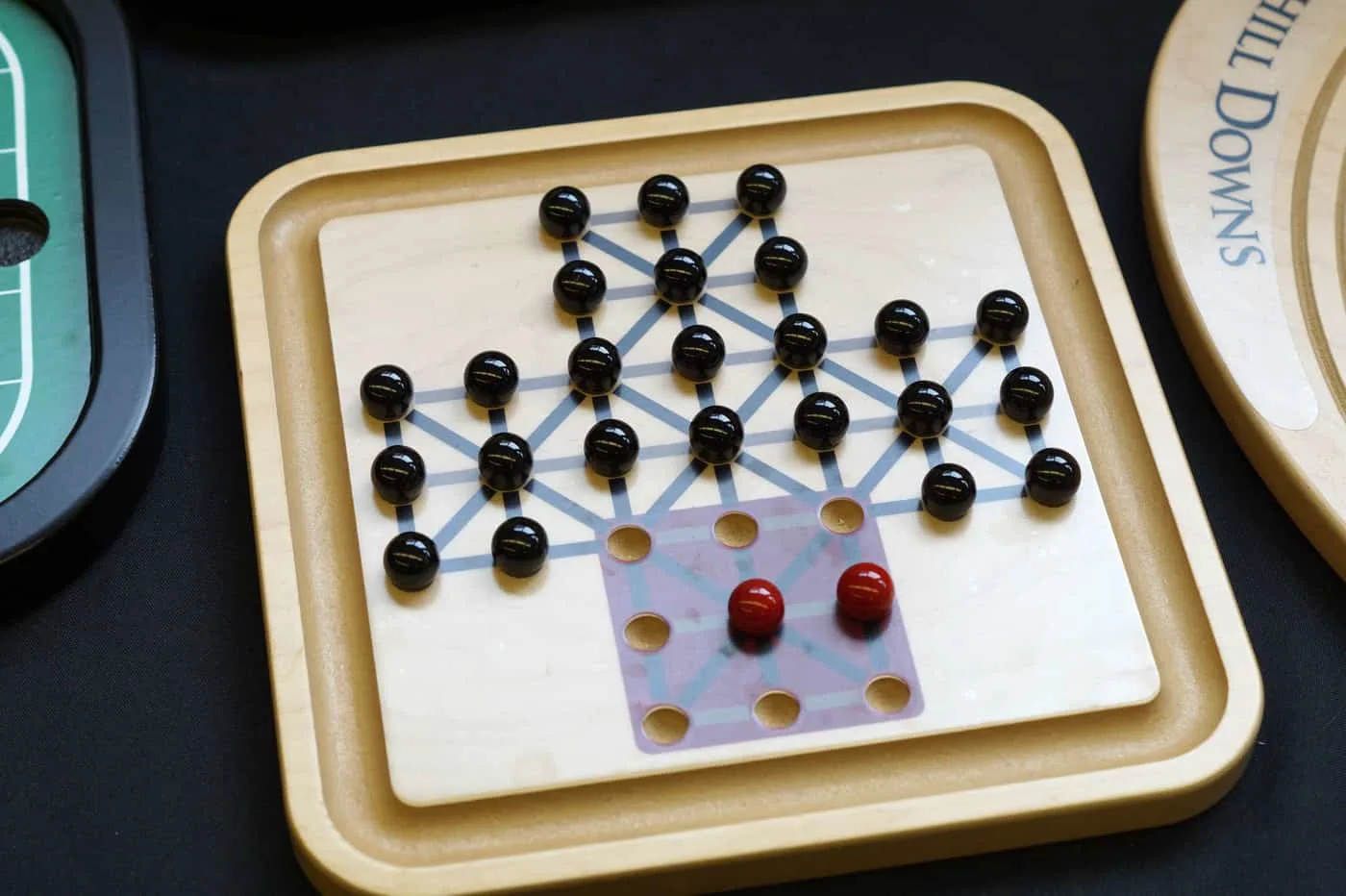 Where to Buy Across the Board Games
There are several ways to buy games from Across the Board!
Local: If you love hands-on shopping, and you live in the St. Louis area, you can find Across the Board games at the Missouri History Museum and the Cardinals stadium gift shop.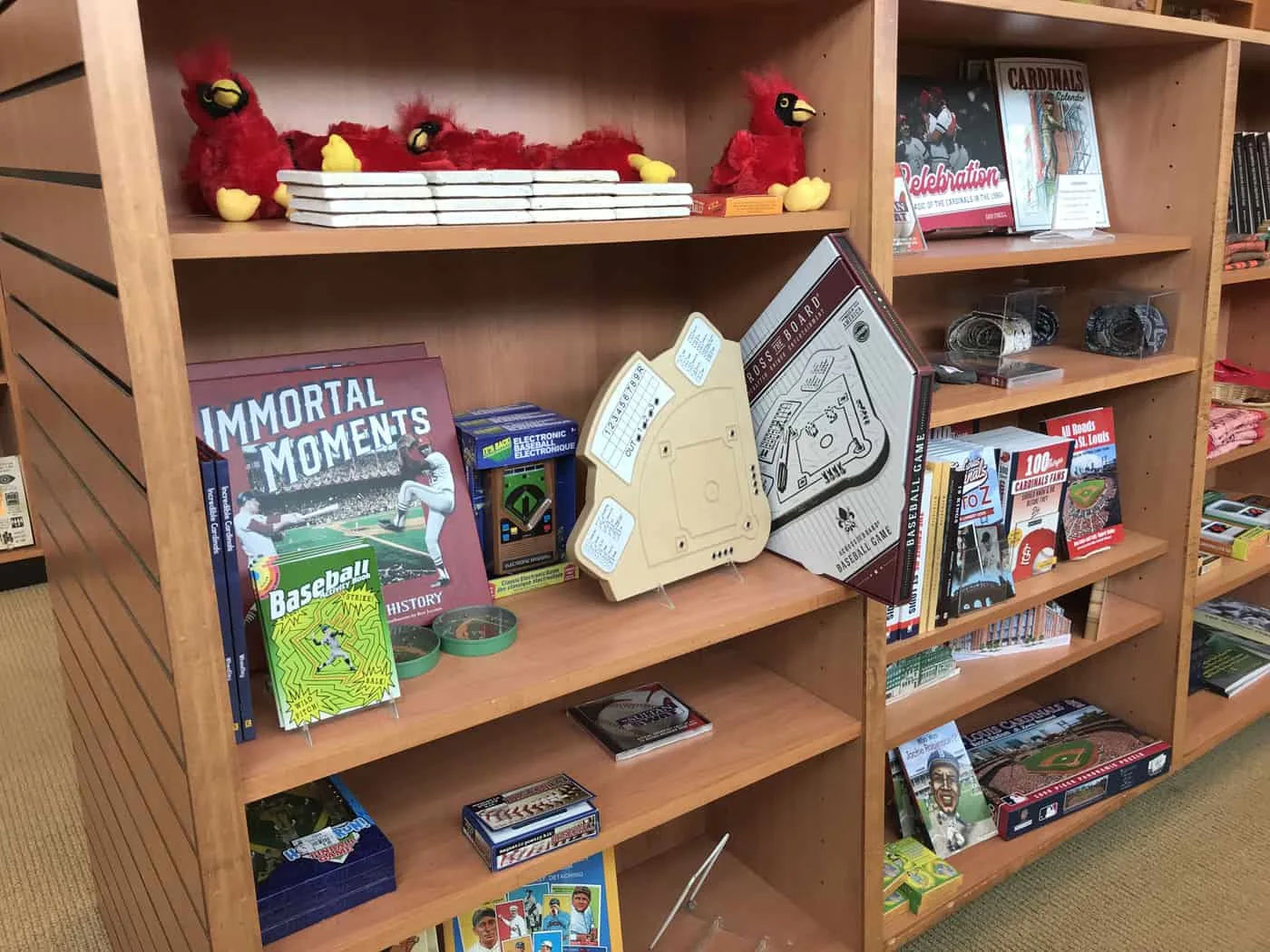 Your best selection will be right at their workshop in Crestwood! The front office is also a cozy game room with every game they sell on display. Just give them a call at 314-961-WOOD for their hours. They're located at 9300 Watson Industrial Park, Crestwood, MO 63126.
Online: Visit their website at Acrosstheboardgame.com and buy any game directly! Local shoppers can also save on shipping by picking up from the Crestwood workshop.
Amazon: Across the Board sells their most popular games on Amazon! You can drop the Baseball game or two versions of table top horse racing right into your Amazon cart.