I've been thinking about our St. Louis Summer Bucket List and noticing a lot of cool bloggers out there have created some AWESOME crafts to get your family's list crossed off. Would a literal bucket full of ideas help you this summer, or do you prefer to work off a list on the frig?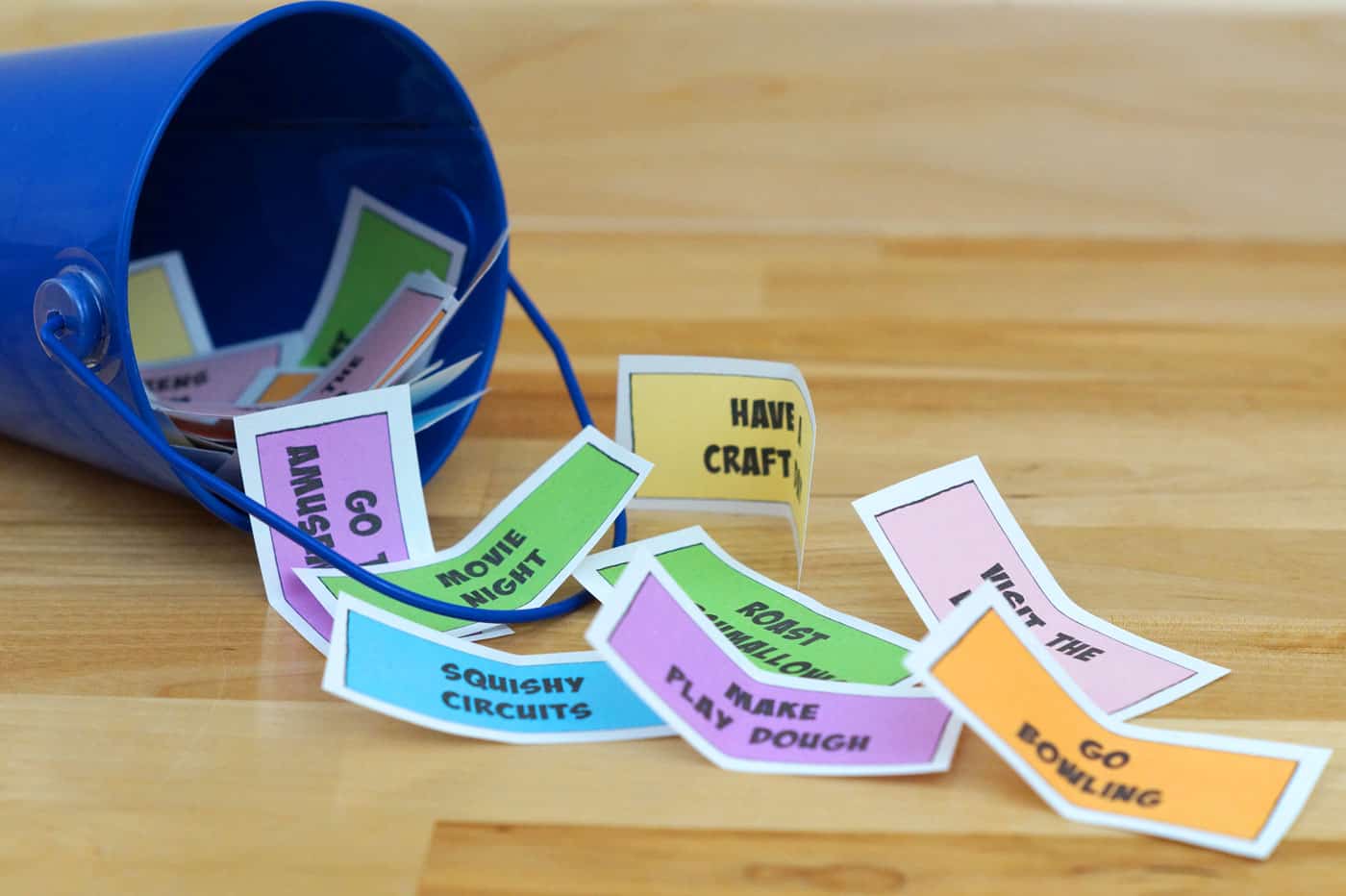 Here's some of the fun and creative ways you can use a summer bucket list with your own kids!
Awesome Ways to Track your Summer Bucket List
I fired up Picmonkey and made this list for you! Whenever you need an idea for a place to go or a thing to do, you can grab an idea out of the bucket. I found this cute little bucket at Target's dollar spot, and I'm pretty sure I've seen them in the party aisle at Walmart too.
Grab your free printable of kid activities here in color, or here without color.
Want even more fun ways to track your list of fun?
Grab a city guide book and fill out this free printable!
Kids can practice their handwriting while making their summer list
Grab the free packet of handwriting pages here.
Put your bucket list…in a jar!
Get instructions on how to make the list and what to put in it here.
Make a Boredom Buster Jar
I love the idea of putting things to do on popsicle sticks! Get directions here!
Here's a list of things to put IN your bucket!
Make a Bucket for your Bucket List
This one just made me giggle! Read how you can make your own bucket of ideas here. (There's a trick to it!)
Keep your list in a flower pot instead
Here's another clever way to keep track of your summer fun ideas!
Make your list Scoops of Fun
This one is super cute to display on your fridge!
Phineas & Ferb Summer Bucket List
My whole family LOVES Phineas and Ferb. In fact, I think it was the only cartoon I let Mitch watch for a while… Here's how you can re-create your own Phineas & Ferb summer!