Internet shopping is now second nature, especially among busy moms who'd rather not drag kids through the stores. But with the growth of cyber shopping comes the growth of package theft.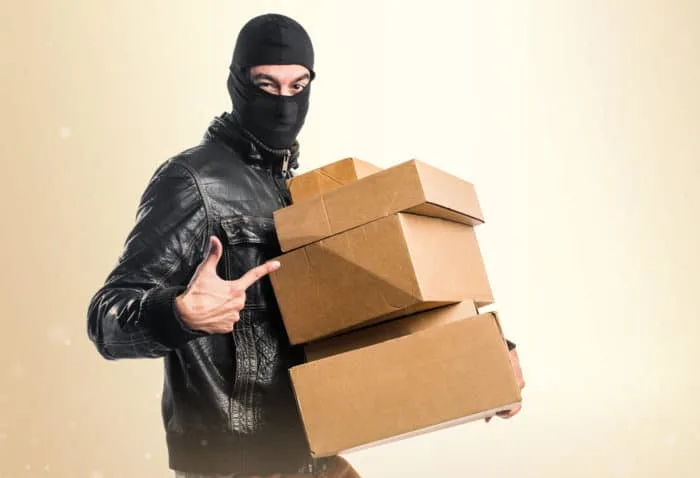 A 2017 survey found "porch pirates" strike year round, not just around the holidays. Out of 1000 people questioned, 31% said they had experienced package theft at some point.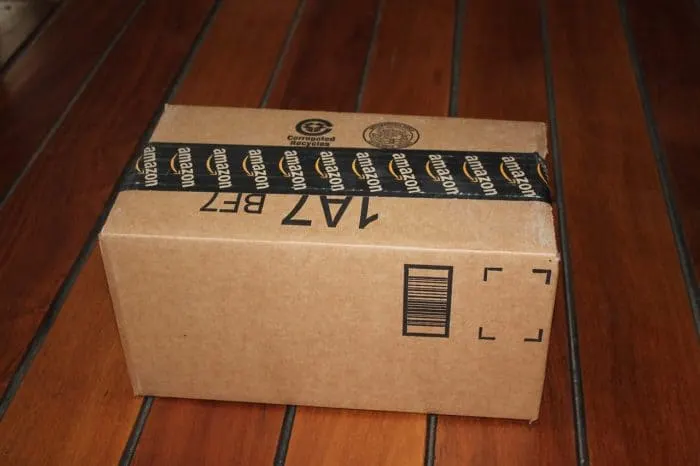 How to Stop Porch Pirates
Well, if you're some kind of rocket scientist like Mark Rober, you can design a fart smelling, glitter exploding decoy package to punish porch pirates.
While that glitter bomb gives me a warm fuzzy feeling, I don't think I could replicate it…and it doesn't do much to keep some jackalope from stealing my Amazon goodies. So let's move onto some real, actionable advice.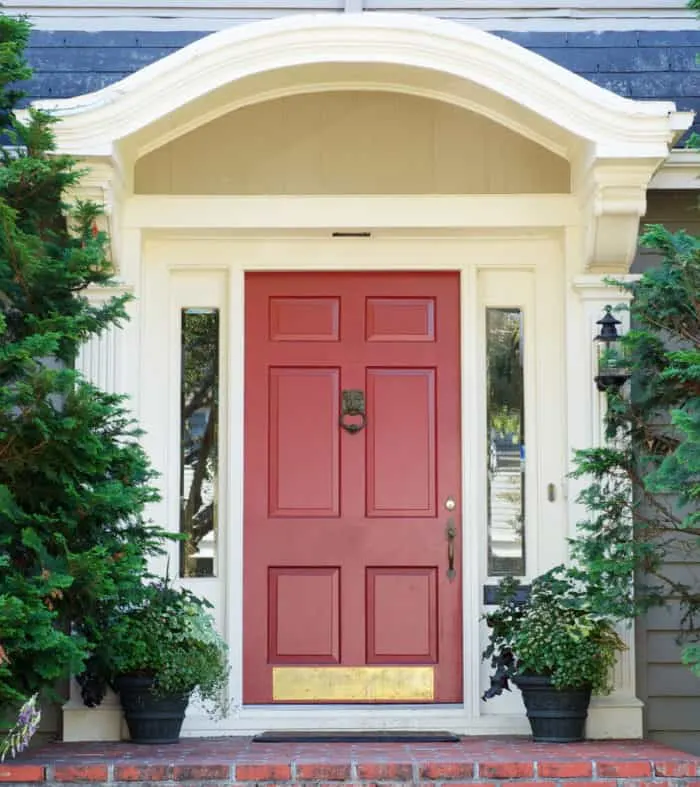 First, don't leave a note on your door asking for deliveries to be placed on the back porch or somewhere else–you're just telling a thief where to look for your latest Amazon shipment. Instead, leave special delivery instructions online when you place the order.
Make sure you have coverage…for your door! Big shrubs are great for keeping packages out of site, but if you don't have landscaping on your side you can still place a big planter near the door to keep packages from being so obvious. Just make sure you leave space between the house and the planter to slide in a package! If porch pirates can't spot the boxes from the street they won't come snooping around.
Pirate Proof Porch Boxes
Beautiful ways to hide all those packages you get from UPS, FedEx and postal service.
Photo Credit: www.amazon.com
Here's a mail box made by the people who created kid proof plastic playhouses...so you know this one is tough!
Photo Credit: www.amazon.com
This metal locking dropbox can replace a mailbox attached to the side of your house, safely on your porch. Big enough to hold medium sized packages!
Photo Credit: www.amazon.com
A sturdy wicker looking box that can hide packages...or your kid's outdoor toys!
Photo Credit: www.amazon.com
Hide a package (or toys & patio set pillows) in this resin box that also serves as a bench.
You could also buy a deck storage box for your front porch and ask–online–for deliveries to be left inside the box. There's also specially designed package dropboxes that you could buy–some even mount to your wall!Another easy option is to have packages delivered to a neighbor or relative you know will be home, or have things sent to your or your spouse's office.
UPS My Choice & FedEx Delivery Manager
Of course having gifts sent to work or grandma's house is not always an option. That's why UPS and FedEx both offer free services to help customers manage their packages. UPS has My Choice and FedEx has Delivery Manager –both offer delivery alerts, the ability to sign for packages online and an option to send packages to a UPS/FedEx store for you to pick up later. Just go to the links above and sign up–it's free!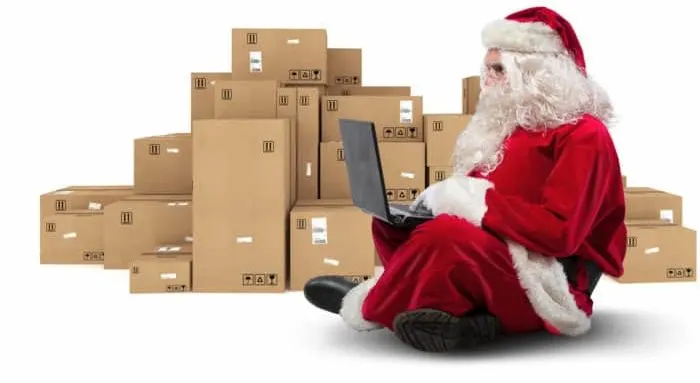 Get a Video Doorbell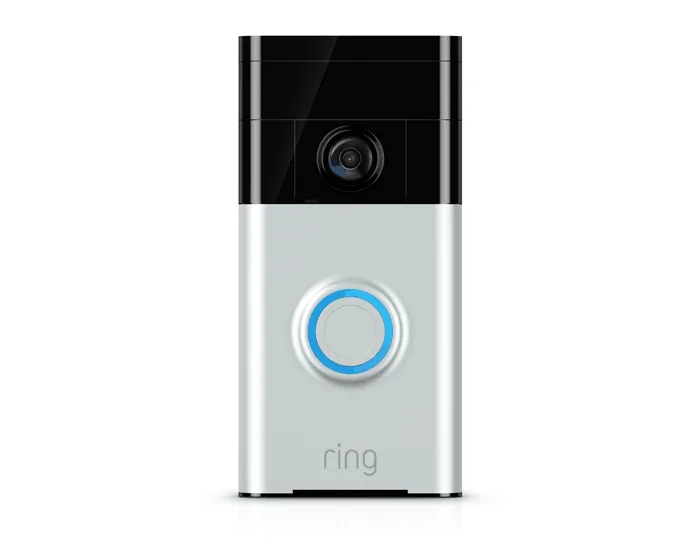 Last Christmas my dad gave me a video doorbell from Ring. There have been several reported cases of porch pirates being deterred because someone talked to them through the doorbell, letting them think that someone was home and using an intercom AND recording them. Police have also been able to track down thieves caught on video!
Bonus feature for getting Video Doorbell
I've never had to use my Ring to yell at a porch pirate, but I have used it to talk to Mitch the first time he needed to let himself in after school! We had practiced how to get in through the garage, but when he pressed the doorbell I was connected instantly to him on my phone! I told him I was still at the store and asked if he remembered the pass code for our garage. Then I was able to tell him how long it would take me to get home. Pretty cool!
(Yes, he has a cell phone, but the odds that it's actually charged on any given day is dubious.)
Ring doorbells start at $99 and are easy to install–you don't even have to wire them because they are battery powered! We got the pro version, which can be hardwired. My hubs is pretty handy, so he had it connected to our electric and our old doorbell chimes in just a few steps.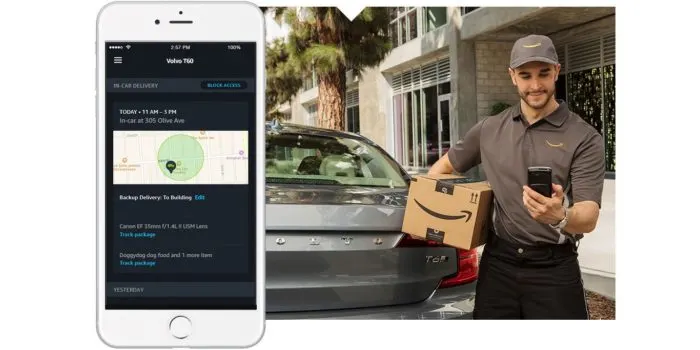 Amazon Key
Did you hear the buzz about Amazon's new service, Amazon Key? It allows users (or Amazon itself) to open their door remotely for delivery people. I'm not sure that is really catching on, since I haven't heard anything about it since!
If you're an Amazon Prime member–and buy a special lock–you can sign up for Amazon Key. See if its in your area here.
New this last year, Amazon Key is available for YOUR CAR. If you don't want delivery guys in your house, but maybe don't mind them in your car, you can have packages stashed in your trunk.
If you want deliveries put in your car you'll need to leave it outside and tell Amazon where you've parked. They'll also need your car's make and model so they can find it! Amazon will then unlock your car using your remote car service–you don't need to be hanging on your phone's app waiting for delivery.