My kids love RC cars and robotics…so what's better than a robot that you can program AND steer like a remote control car?
Sphero is a line of great STEM learning toys that are simple to understand and easy to afford.
Bonus: Sphero robots are designed for kids 8 and up so the apps are easy to use. Don't know how to code? No problem! The apps teach you basic kid-friendly coding as you play.
STEM stands for Science/Technology/Electronics/Math.
Sphero robots check ALL THE BOXES when it comes to exploring STEM with your kids.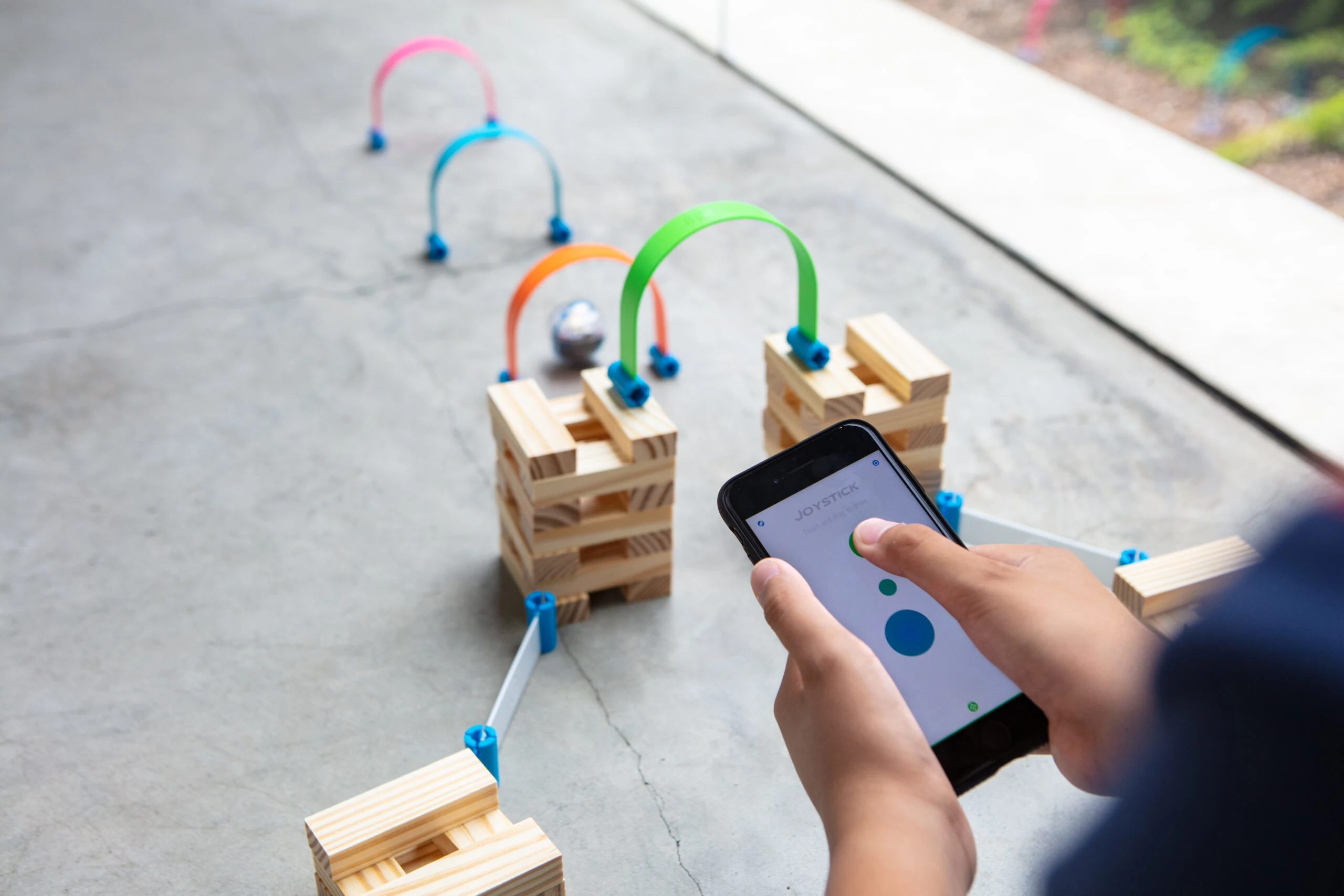 We received a Sphero Mini free of charge to review. Opinions are our own.
Our full size Sphero SPRK+ was purchased by family. Disclosure: Some of the links below are affiliate links. This means that, at zero cost to you, I will earn an affiliate commission if you click through the link and finalize a purchase.
Sphero introduces kids to programming and robotics. If you want to program the robotic ball to follow your directions, you use the educational app. What to play a game or drive Sphero around the house? Switch to the Play app. Easy peasy!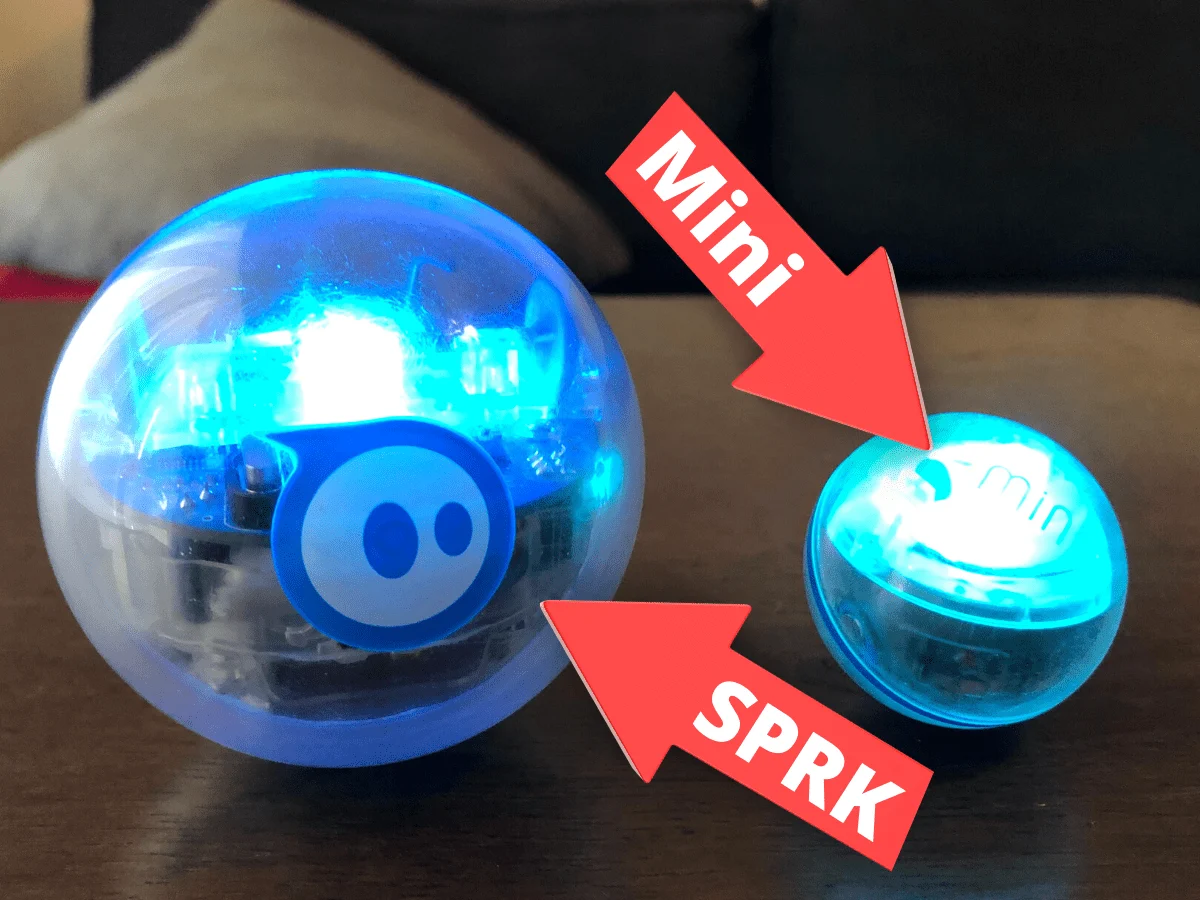 Check out Sphero Mini
Sphero Mini is about the size of a ping pong ball, but still has all the goods: a gyroscope, accelerometer and LED lights.
The Mini is half the price of a full sized Sphero SPRK and does almost everything it's big sibling do — you can drive it around with a phone app or program it to run patterns.
The only thing it lacks is a waterproof shell — this in an indoor bot!
The robot has a USB charging plug tucked under it's removable shell, and can run for 45 minutes to an hour per charge.
Sphero Mini is recommended for people over 8, and though technically a kid's toys…I like to play with it too! If you have tiny tots in your family, be careful to store your Sphero Mini securely…it's small enough to be a choking hazard.
Sphero App is Free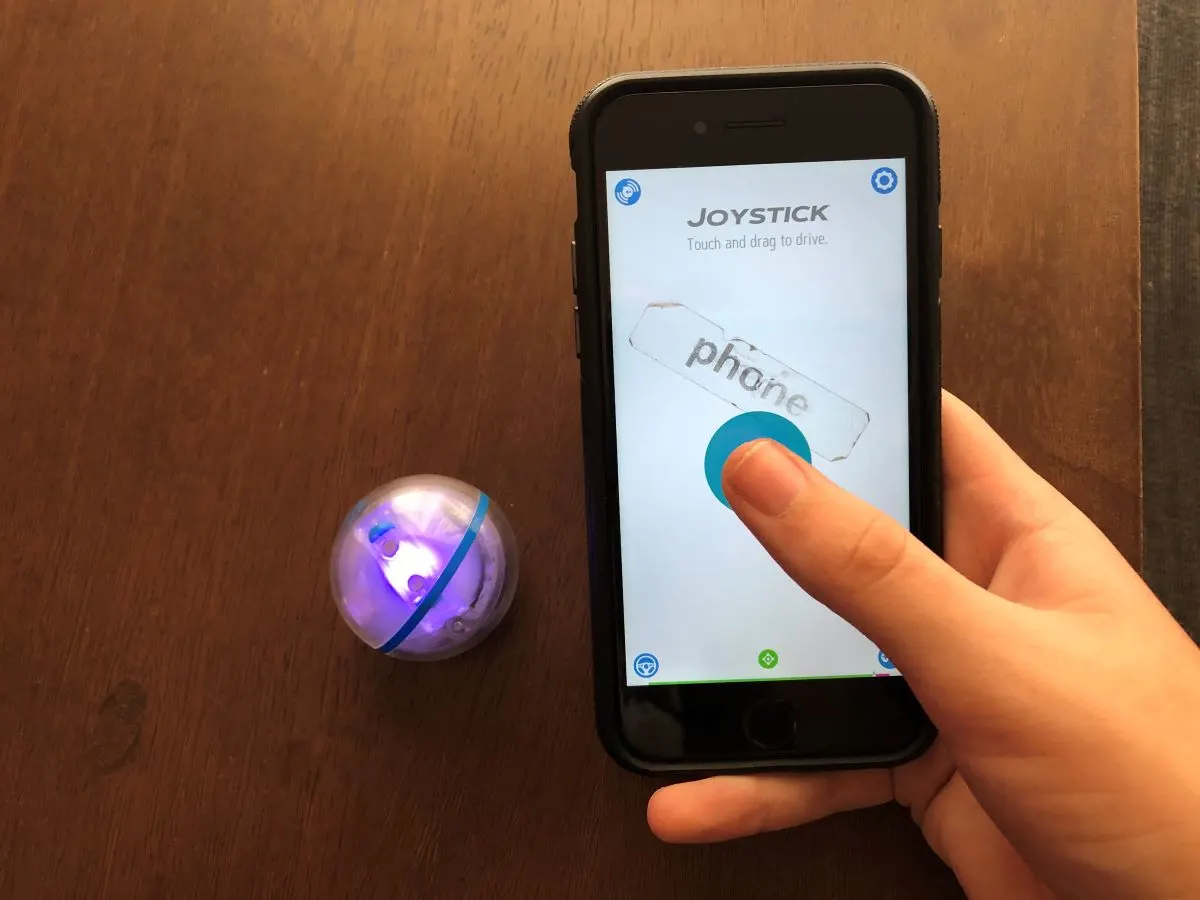 The only thing you'll need to run any Sphero model is a couple free apps: Sphero Edu and/or Sphero Play. They run on iPhones, Androids and most tablets and talk to the bot via Bluetooth.
Sphero Edu is the app to use for programing your little bot to run mazes by itself and do cool tricks. You can code by drawing on your screen, buy using drag and drop blocks or with JavaScript.
Sphero Play allows you to drive the bot like an RC car via Bluetooth. There's also a game mod where your Sphero turning into a game controller.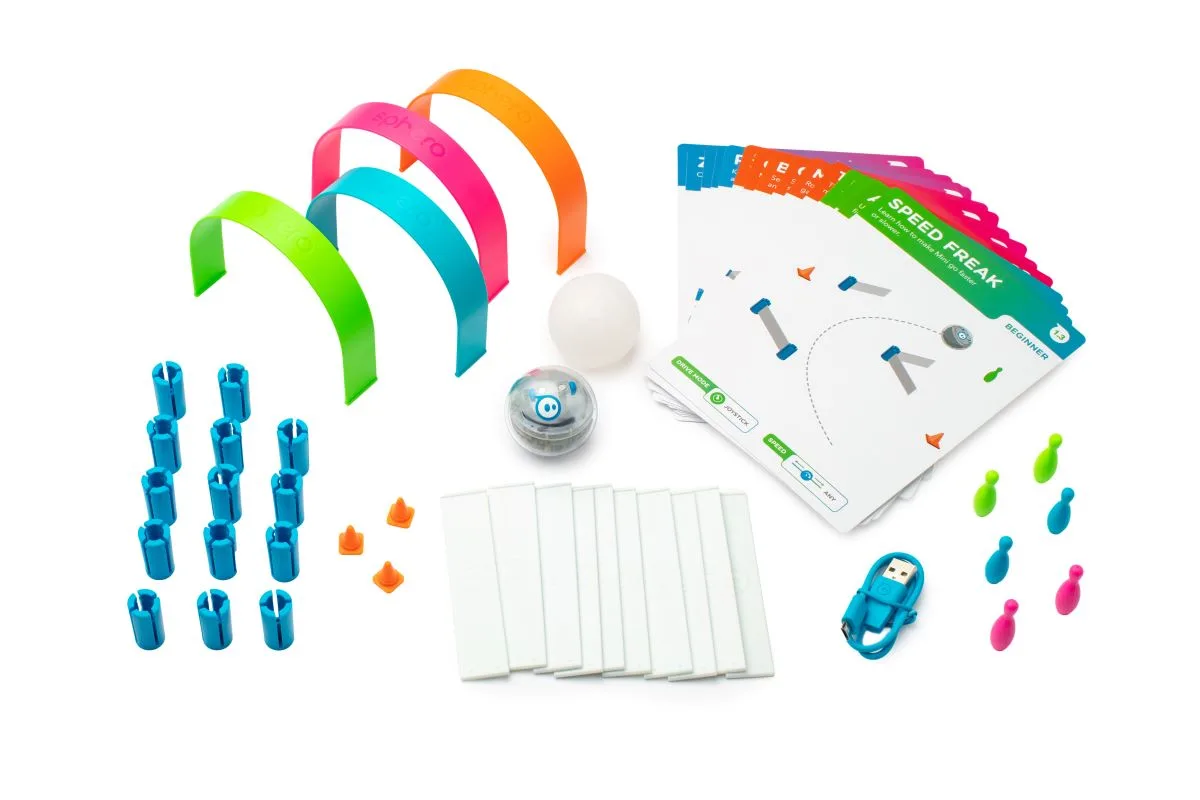 Sphero Mini At-Home Learning Activity Kit
You can buy a Sphero Mini on it's own or with an activity kit to jump start your kid's STEM adventures.
The kit includes a 28-piece construction set to make an obstacle course and 30 project cards full of fun ideas on how to play with your Sphero Mini. There's also a guide on how Sphero helps kids learn STEM for parents.
Best of all? You don't need coding experience to start using Sphero– kids learn as they go!