Grocery shopping is one of the most annoying tasks on a mom's to-do list and one I'm happy to delegate.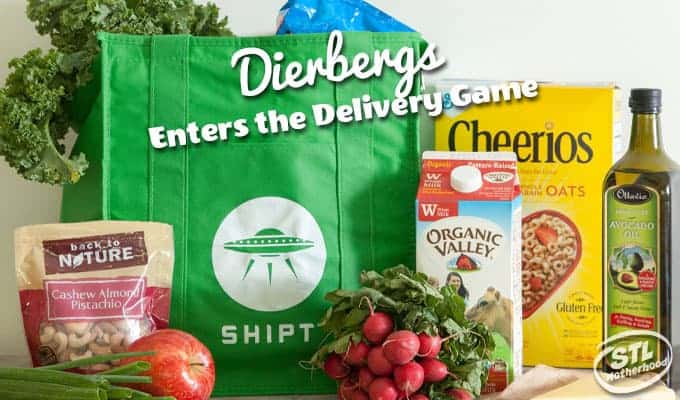 Back in June I wrote up a guide to grocery delivery services for St. Louis Magazine and found that I was in the delivery zone for both Schnucks and Shop N Save, and a 15 minute drive from Walmart's curb side pick up service. I tested the service from Schnucks (via Instacart) and Walmart, and found both systems to be huge time savers for moms–or anyone who like to eat. I'm currently using Walmart's service once a week, and even with the drive, I'm convinced I'm saving effort and money. Ordering my groceries online forces me to think ahead, create a meal plan and prevents me from wandering around throwing random snack food in my cart.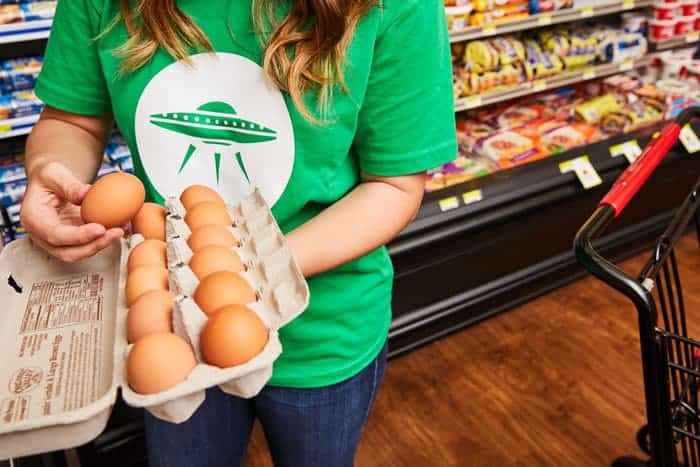 Dierbergs Joins the 21st Century
When I wrote that piece I discovered Dierbergs was stuck in the 90's with a technophobic phone service. Customers had to make an appointment with a personal shopper, then rattle off their list on the phone. Let's just say it wasn't very cutting edge.
Dierbergs is actually one of my favorite stores. I've got one close to my house and they have the best deli, the freshest veggies and a freakin' sushi bar. It's not the cheapest store in town, but I love shopping there. That's why I was happy to see a flyer announcing Dierbergs' new delivery service!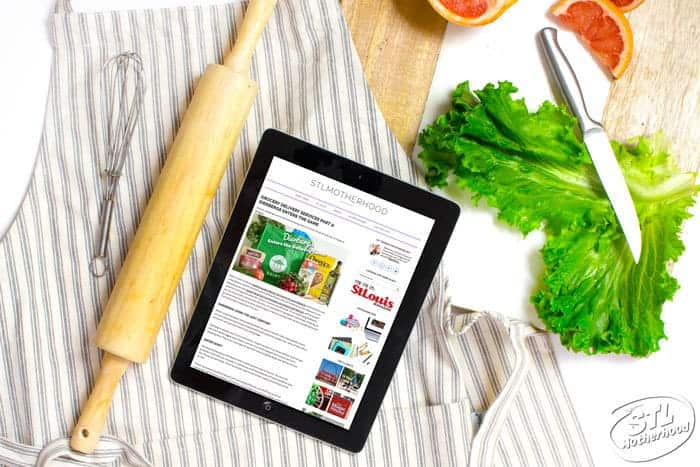 Enter Shipt
Dierbergs has teamed up with Shipt to offer a modern grocery delivery service. You can order groceries online with your computer or a phone app and Shipt employees will shop and deliver same day. The service starts Sept. 14 so I've only been able to look at their website and not test out the service.
The service appears similar to Instacart with just one big difference: you MUST buy an annual membership. But once you make the commitment, you can order your groceries without a delivery fee all year long. Ok, there's a $35 order minimum and you should really tip your shopper.
And like Instacart, you can't order alcohol. Guess you'll still have to do SOME shopping the old fashioned way.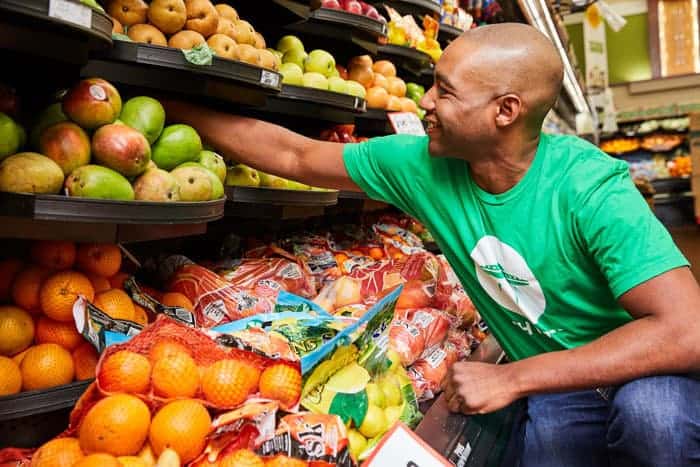 A Discount if you Join before Sept. 13!
Here's some good news! Dierbergs is offering a pre-launch special: half off an annual membership plus $25 off your first order. The membership is normally $99, but if you join now you can get it for $49. This is a pretty awesome deal! Instacart (used locally by Schnucks, Whole Foods, Straub's and Shop N Save) charges $149 for an annual membership, and between $6 and $12 per delivery for non-members.
Obviously, joining pre-launch is going to be a leap of faith for us, but if you're a fan of Dierbergs it should be worth the chance. Personally, I'm thinking about signing up.
Read more about the partnership with Shipt here, and if you want to sign up visit Shipt here. Interested in being a Shipt shopper? They're hiring 500 shoppers to cover 23 Dierbergs stores! Hours are flexible and I can see moms picking up extra cash while the kids are in school. You'll need to be over 18, have a reliable car, a good phone, valid drivers licence and insurance (duh) and the ability to lift 25 pounds. Apply to work for Shipt here.
PS: This is NOT a sponsored post, I'm just a fan of getting my groceries delivered. Try it, you'll save soooo much time!