Pokemon GO has hit St. Louis like a zombie plague: everywhere I go I see people wandering around, staring at their phones. I mean, way more than they usually do. After downloading the game ourselves, we decided to hit the city park to look for Pokestops. The fry-an-egg-on-the-sidewalk heat kept most of the park's normal inhabitants indoors: there were no toddlers with their yoga pants moms, few dog walkers and just one sweaty jogger on the trail. But there were plenty of gamers wandering the park in a daze. By the looks of some of them, I'd say they hadn't visited a park since their t-ball days.
Now don't get me wrong. I personally think Pokemon GO is a blessing in disguise. This game is pushing people who are allergic to sunshine outside. You can NOT play Pokemon GO on a couch, you MUST explore the outdoors to collect Pokemon, to gather free supplies and to engage in friendly combat with other players.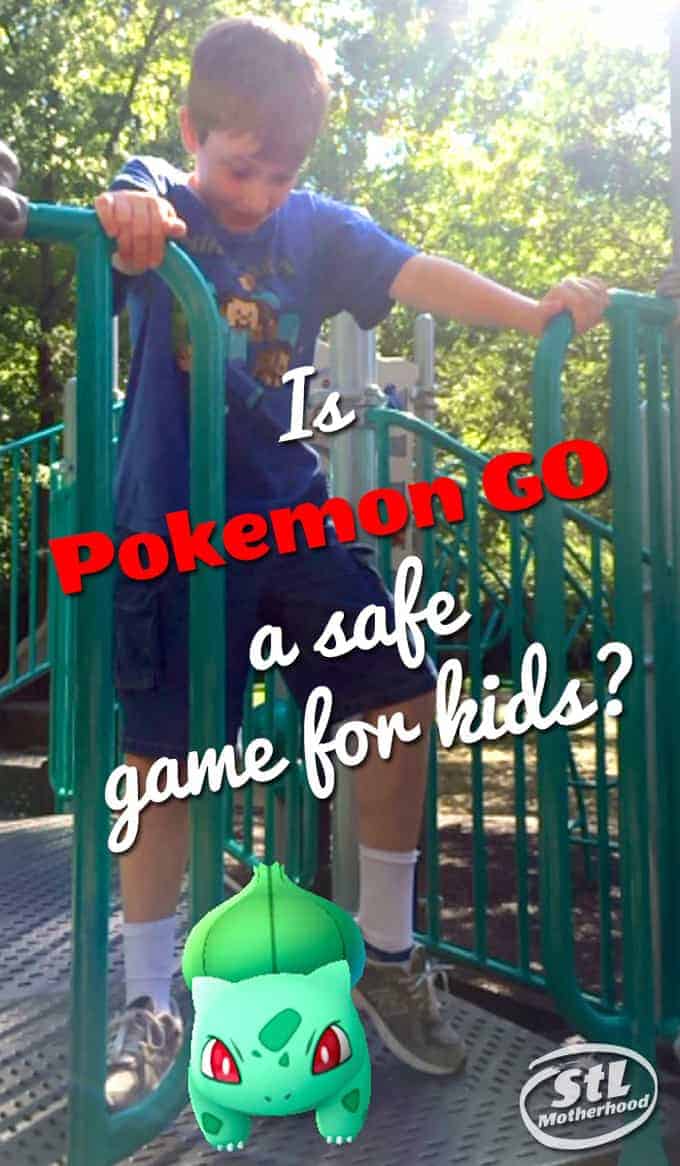 The real question is whether Pokemon GO is a good game for kids
Personally, I think it's a great game for kids! But it's not one they can play by themselves–it's more of a family game for youngsters. There's three big reasons:
1) You need a smart phone with GPS, location services and a solid G3 cell connection to play the game. You'll need at least an iPhone 5 or Android 4.4.
2) You need to be able to travel to Pokestops to collect resources for the game–these are at parks and "landmarks."
3) You need to be able to walk a mile or six to unlock certain Pokemon.
Maybe in the time before helicopter parents, kids could have walked for miles to play games with their friends. But not now…so we'll be playing this game together. We're planning on daily trips to the park to hit a few Pokestops and hunt for Pokemon. We'll even take the dog with us, so everyone benefits!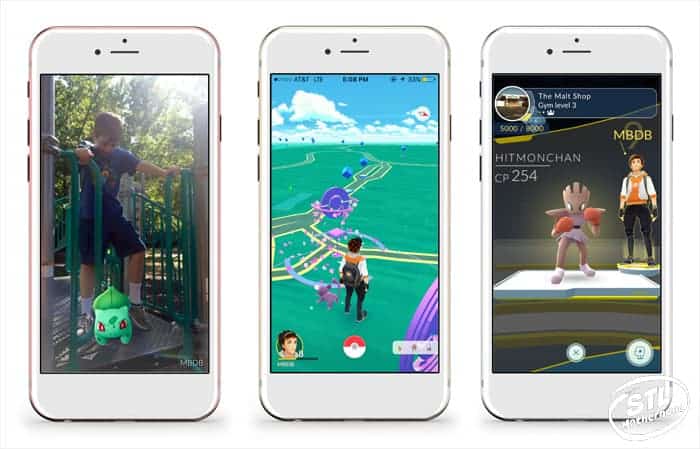 Why is this a great game for kids and families?
First, it's a great bonding experience. Maybe you grew up with the traditional Pokemon card game and want to share a bit of your childhood. Maybe you just love to game…or your kid loves to game! Unlike traditional video games, this one can be taken outside, which brings us to the exercise phenomena. It's way more fun to take a hike with mom and dad if you're busy hatching eggs and hunting Pokemon.
There's also a little educational element. Kids can learn how to read maps, budget their resources and do important research on Pokemon through this game!
But aren't there bad things about this game?
I'm from the Atari generation, so I've done a lot of research on Pokemon GO to learn about it. Everything I know about Pikachu and Team Rocket I picked up from cartoons I watched 14 years ago when my oldest was a preschooler. We didn't have cable back then, so whatever was on Channel 9, 11 or 30 was what we watched during the day.
Anyway, I've seen a lot of people freak out over Pokemon GO. They're worried about predators. They're worried their kids will fall down holes or wander into traffic. They're worried they run up their cell phone bills.
So let's talk safety.
Yes, there were a car full of criminal teens robbing Pokemon GO players in O'Fallon, MO right after the game launched. However, the national media forgets to tell people that the robberies were at 2am. The fix for this problem is obvious: play in areas you know well, stick to daylight hours, and always play WITH your kids! Take the kids to your favorite park or head down to the St. Louis Zoo–there's dozens of Pokestops in there! Mitch and I hit the zoo on Monday and not only did we catch a dozen great Pokemon and tons of Poke Balls…but we also saw elephants, the polar bear, sea lions, penguins and more. We also had a blast trying to get pictures of Pokemon in with the zoo animals.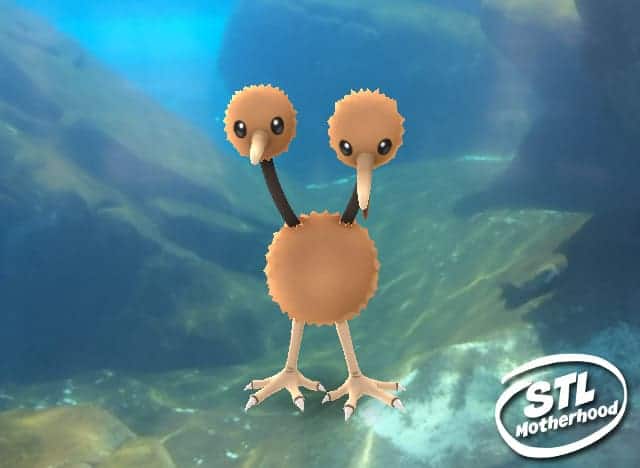 When you play with your kids you can make sure they stay safe, even that's just pointing out the tree they're about to walk into.
Play Smart.
1) Pick a vague player name. If you have a Pokemon good enough to conquer a gym, or you join a gym's defense, your player name will be publicly displayed on that gym.
2) Turn on "vibrate" in the settings menu. Now you don't have to watch your screen constantly to check for wild Pokemon.
3) Turn on "battery saver" in the settings menu. When you lower your phone, the screen will go dark and extend your battery life.
4) Pokestops reset after 5 minutes or so, allowing you to stock up on resources multiple times.
5) Don't bike or drive while playing. Car passengers can pick up a few Pokemon or Pokestops as you drive by…but drivers shouldn't even think about it.
6) Get a power pack. Even with the battery saver turned on, a long Pokemon session will drain your battery and leave you without a cell phone!
7) Turn off the AR. There's a little switch in the upper right corner that turns off the camera, making it easier to aim at your Pokemon. It also allows you to hold your camera flat, so you don't look like you're taking pictures of strangers.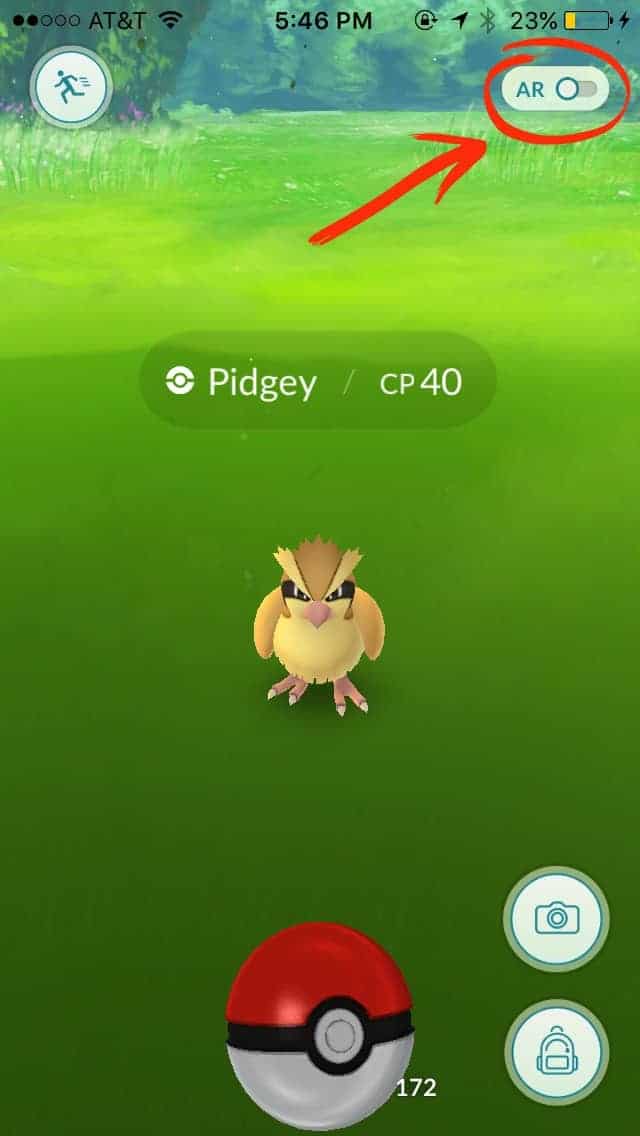 Is Pokemon GO a data hog?
I've seen a lot of clueless people say that Pokemon GO will eat up all your data…so you should stay where there's wifi. Huh. Last time I checked, there's no wifi in your local park, where you're going to have the most fun playing. We did a test and tracked the data my iPhone 5s used while out hunting Pokemon at the zoo. I gave Mitch my phone around 10:30 when we left the house. He immediately searched for Pokemon along the road. We left the zoo around 2pm to find the nearest Snarfs. The phone used about 64mb of data just for Pokemon GO. Is that a lot? I guess that depends on your cell phone plan.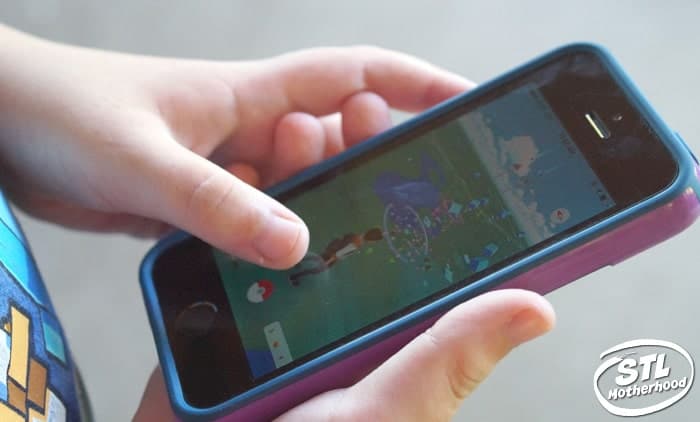 But how do I play this freakin' game?
There's tons of advice out there, but the game itself is seriously lacking in directions. You might want to go over the game rules with your kid first to avoid frustration.
Pokemon GO Support: Here's directions straight from the game developer. Some info is a little vague, but this is a good solid start and covers a lot of the basics.
Ten Things I Wish I Knew When I Started 'Pokémon GO': A great list of practical tips from Forbes…including how to get Pikachu as your first catch.
Everything Parents Need to Know about Pokemon GO: A nice piece written by yours truly for St. Louis Magazine.
13 Ways to be Better at Pokemon Go: More advanced tips! Curveballs! XP bonuses!
I Have Finally Figured Out 'Nearby' Tracking In 'Pokémon GO': This one is advanced, so read it yourself and see if you can pick up some tips to help the kids.