Ever wonder how to give your kids something super fun and creative to do that DOES NOT use a screen? Me too! Subscription boxes full of crafts and STEM learning might be JUST the thing your kid needs right now.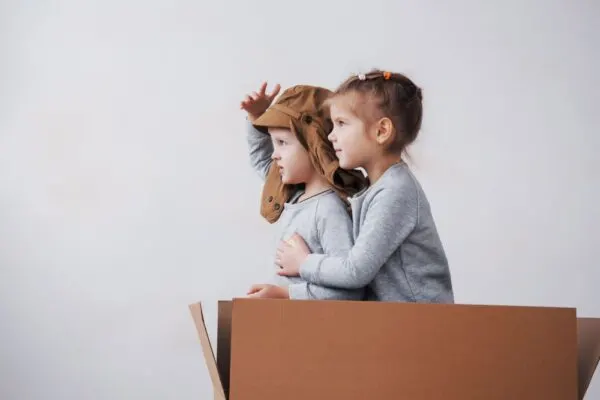 What's a Subscription Box?
A "subscription box" is a service that sends you a box of goodies once a month. You can get one box or pay for a year's worth. Subscription boxes for kids are great boredom busters — they bring an awesome project right to your door and you didn't have to run out to Target to get the supplies. Whew!
You've probably heard of KiwiCo, right? They are the grand daddy of kid's creative subscription boxes, with a line of STEM learning kits for every age group.
Kiwi Co started with the Kiwi Crate (kiwi is a bird, buy the way) for younger kids, and now have Eight different "crates" for babies to high schoolers. Each month your kid gets a new project that involves art or science at their level.
The really cool thing about KiwiCo crates is everything you need is RIGHT IN THE BOX. Mitch has been getting Tinker Crates for several years now and he LOVES them. Check out KiwiCo Crates here for more info.
But WAIT! There's more!
Kiwi Crates may have been the first subscription box (well, the first one I heard of) but they are NOT the only service!
If you want to search for the perfect subscription box full of fun and learning for your kid, check out Cratejoy. They are a website that gathers together subscription boxes of all kinds — not just for kids — in one easy market place.
Right now they're running a Welcome coupon for new customers that saves you 30% off your first box. Check them out here! Psst! This is NOT an affiliate link, I just thought I'd share what I learned with you today.
The Best of Cratejoy
The Best subscription boxes to entertain your kids. Watch for coupon codes for money off your first box!