My kid has been begging for an aquarium for his room–but real fish tanks are a lot of work! Here's a fin-tasktic collection of DIY paper fish your kids can make for an entire ocean of decorations! Tape them to the walls, hang them from the ceiling, or stick them in a cardboard box to make a cool faux aquarium that never needs fish food or water changes!
This paper shark is a breeze to make, and includes directions on making him a construction paper & tissue paper habitat.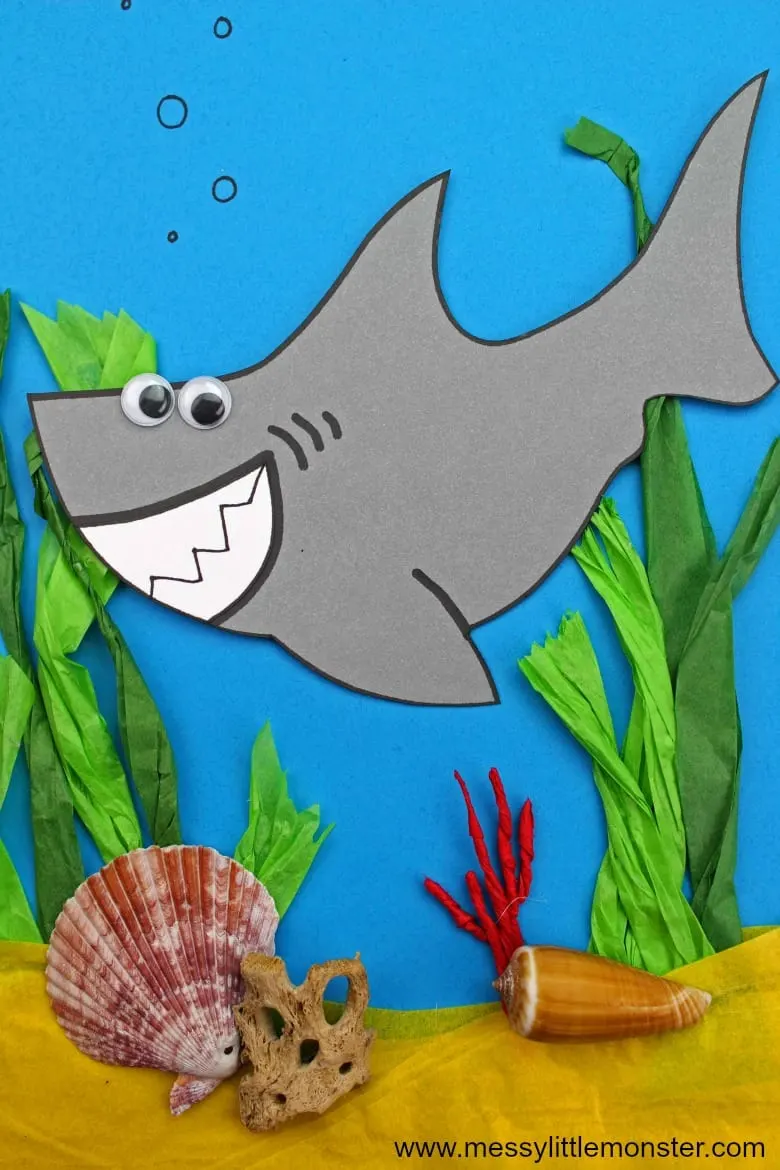 Here's a cute 3D shark made from painted egg cartons.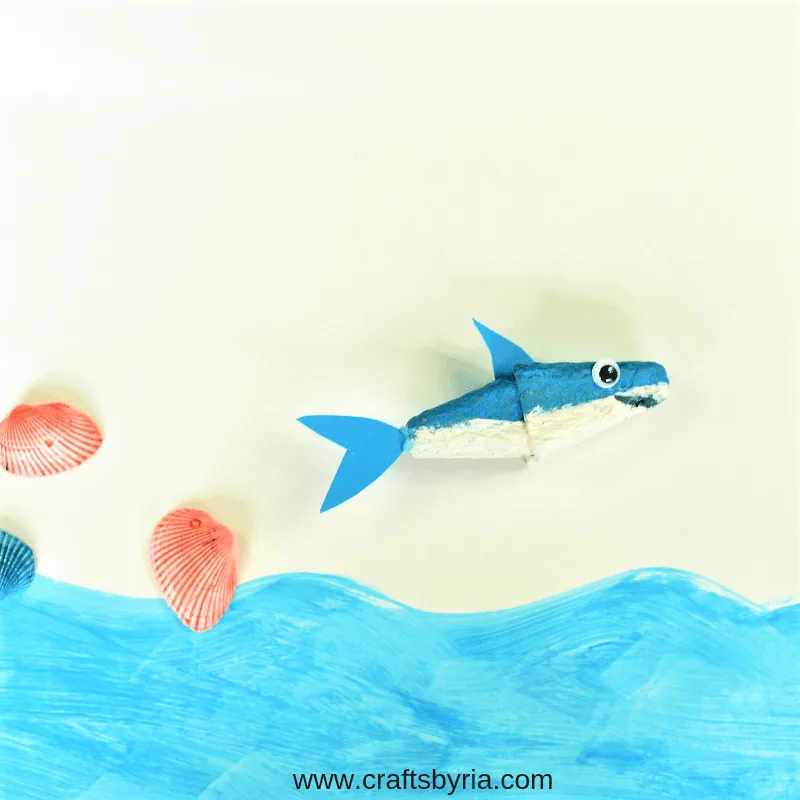 These cuties are made with black glue and water color–they can be stuck to you wall as is or used as bookmarks.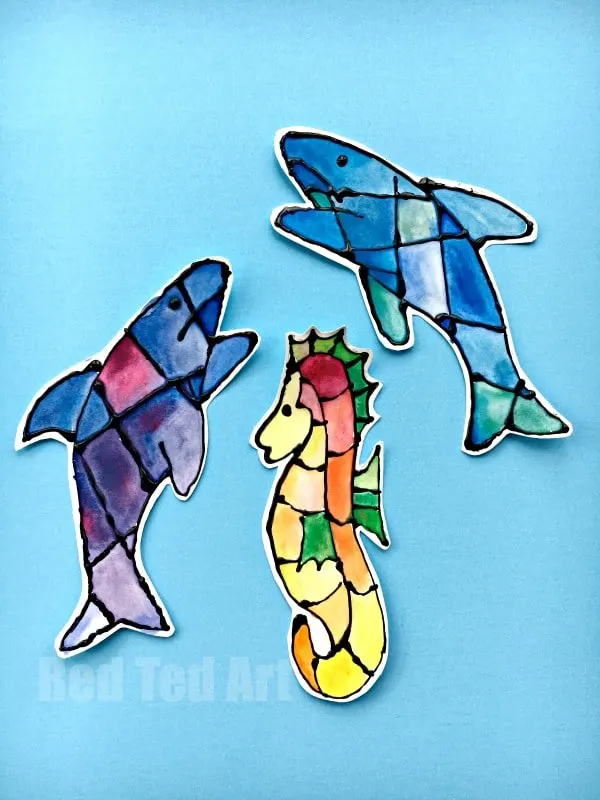 Here's another take on faux stain glass–click to get a free printable so it super easy for your kids to complete.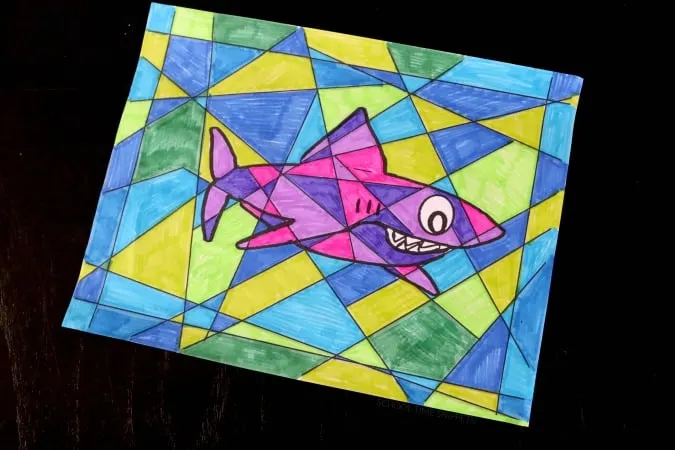 This adorable octopus is made from a festive cupcake liner.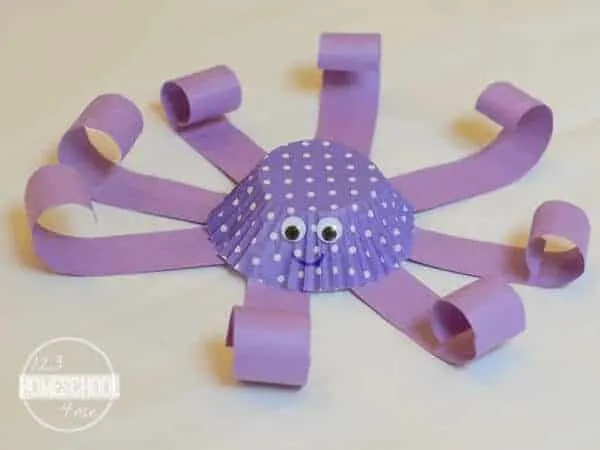 Here Fishy Fishy!
Let's get to the fish! We found a whole school of really clever fish your kids can make to decorate their room, your fridge or a cardboard box aquarium!
Here's a classic–the Rainbow Fish! Click the image to see their short cut for awesome scales that any kid can make.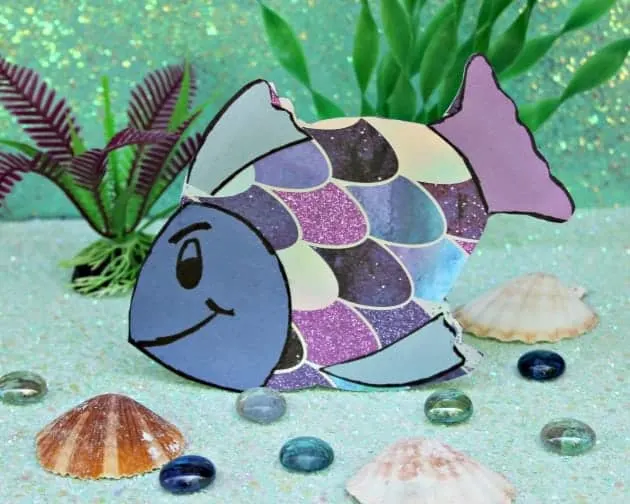 I love these 3D fish–so simple and yet they'll look so cool. Plus, what kid can resist a craft that lets you use a stapler?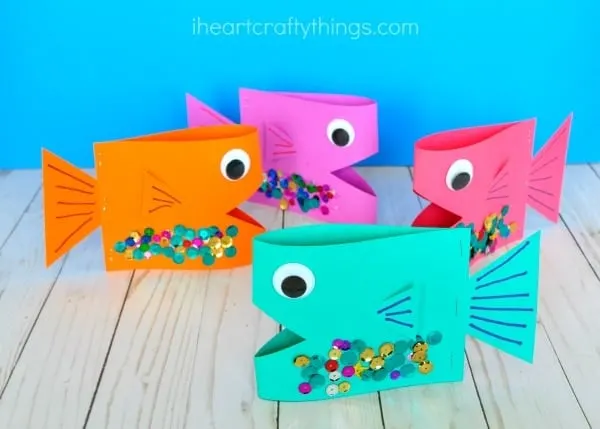 This craft is perfect for little ones–simple shapes and buttons are all you need.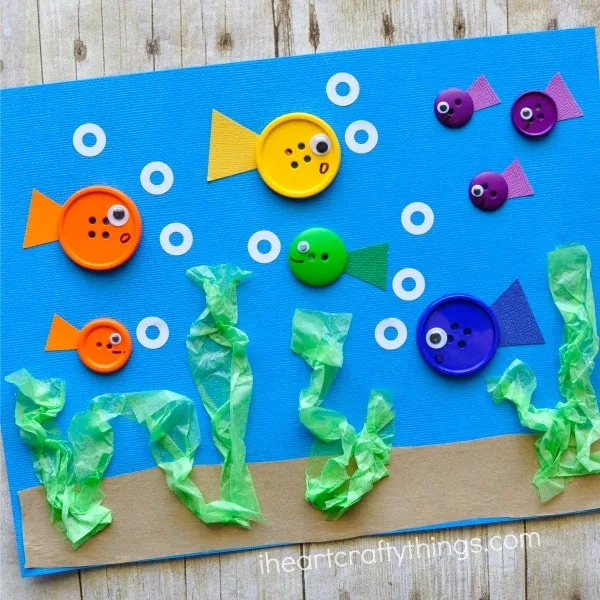 The timeless paper plate fish–with a twist!
Recycle a few paper rolls into super cool fish with paint and foam.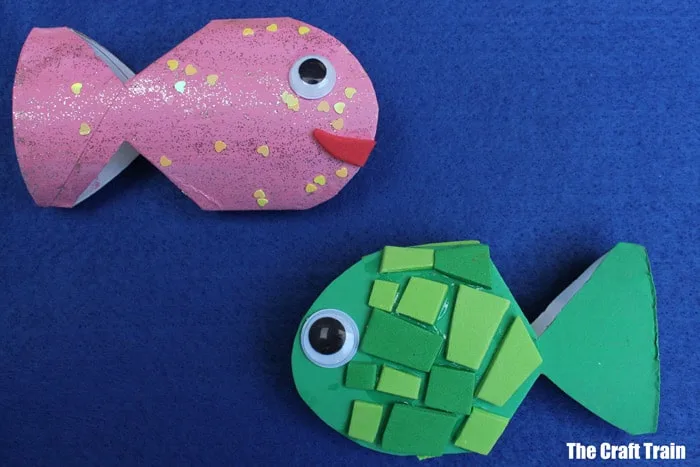 How cute is that! Simple to make, but very realistic!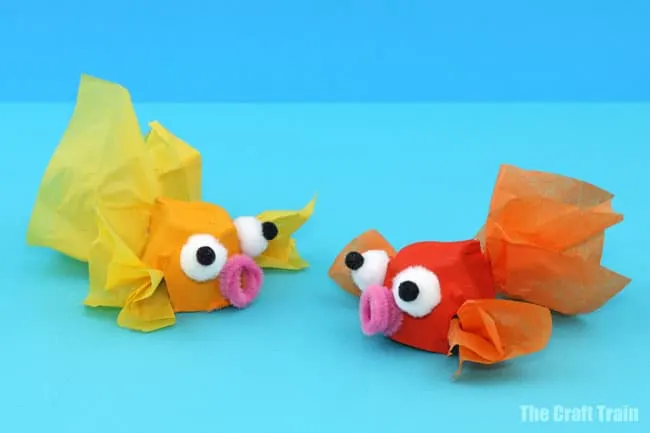 Other Aquatic Friends to Craft
This colorful starfish is made with black glue and water colors.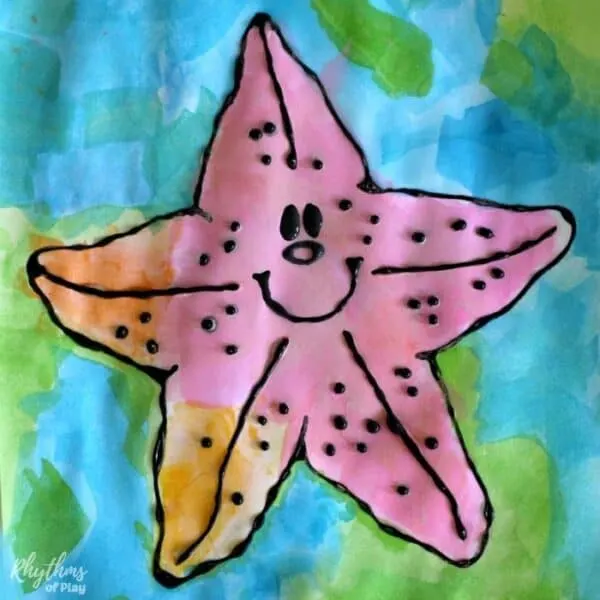 You'll have to click the link to find the secret to this texture art! (You'll love it!)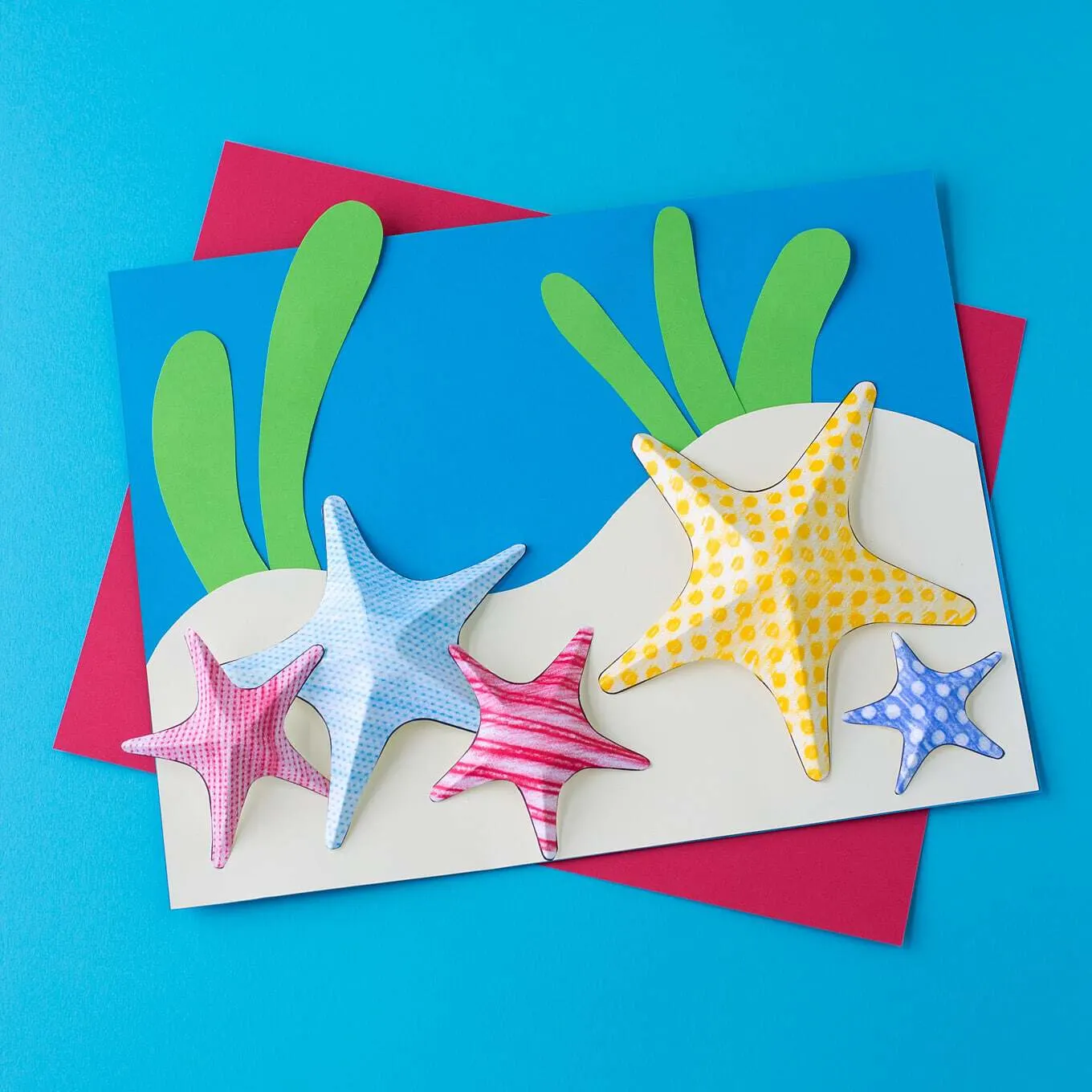 You'll never guess these were just cardboard tubes!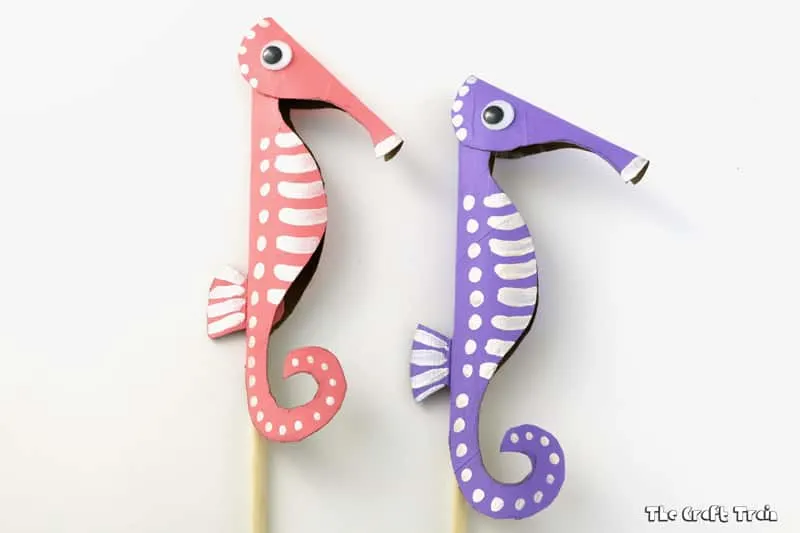 I really love the paper weaving in this one! Also shows how to make the background so it's a complete work of art.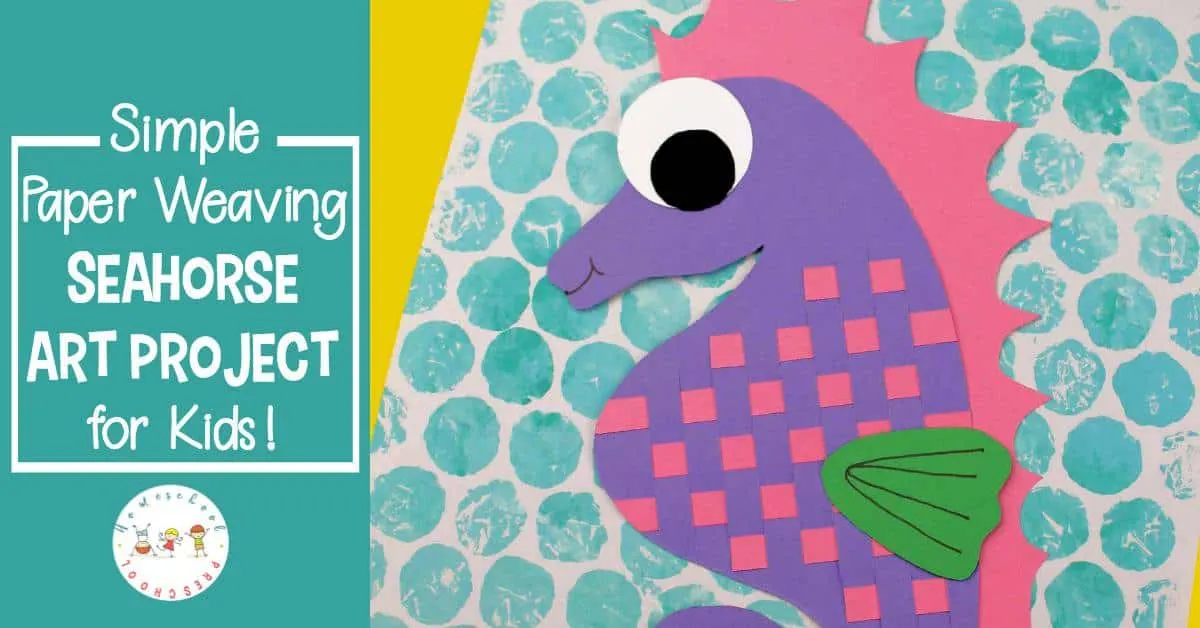 This has to be the cutest jelly fish I've seen on the internet. Plus, it's so simple that kids of any age can craft them.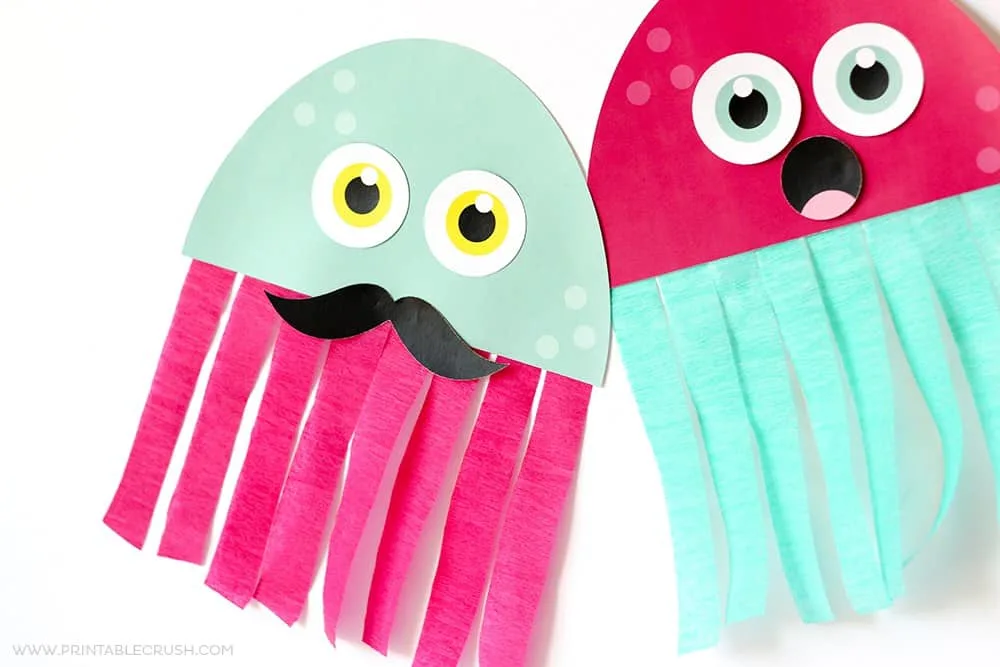 Ok, not exactly a paper craft, but these were made by PRESCHOOLERS! So cute you'll want to hang them in your kid's room.