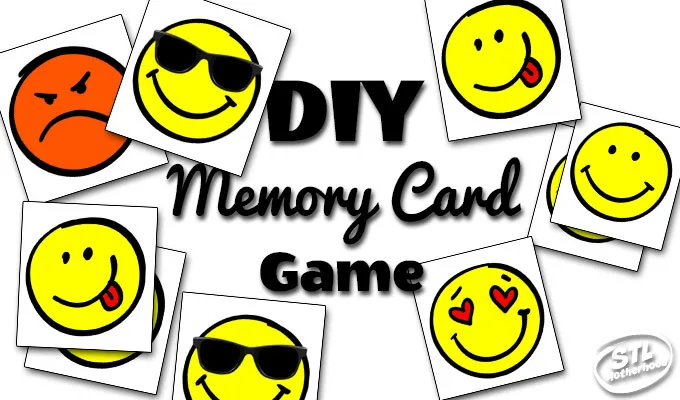 Memory matching card games are super simple to play and an easy game to hone your little one's memory skills. You can even make your own set with some clip art or even a set of stickers.
All you need is cardstock and these free printables!
Below you'll find several memory card sets I've made for you. Just print them, cut them out and you're ready to play!
How to Play a Memory Matching Game
Lay the cards face down on a table.
The first player flips over two cards. If he or she made a match, they keep the cards. If they didn't, flip the cards back over…but don't move them! Now the next player flips over two cards…and so on.
The winner is the person with the most cards.
Cute Bugs Memory Game
Click here for a printable PDF of these adorable bugs memory cards.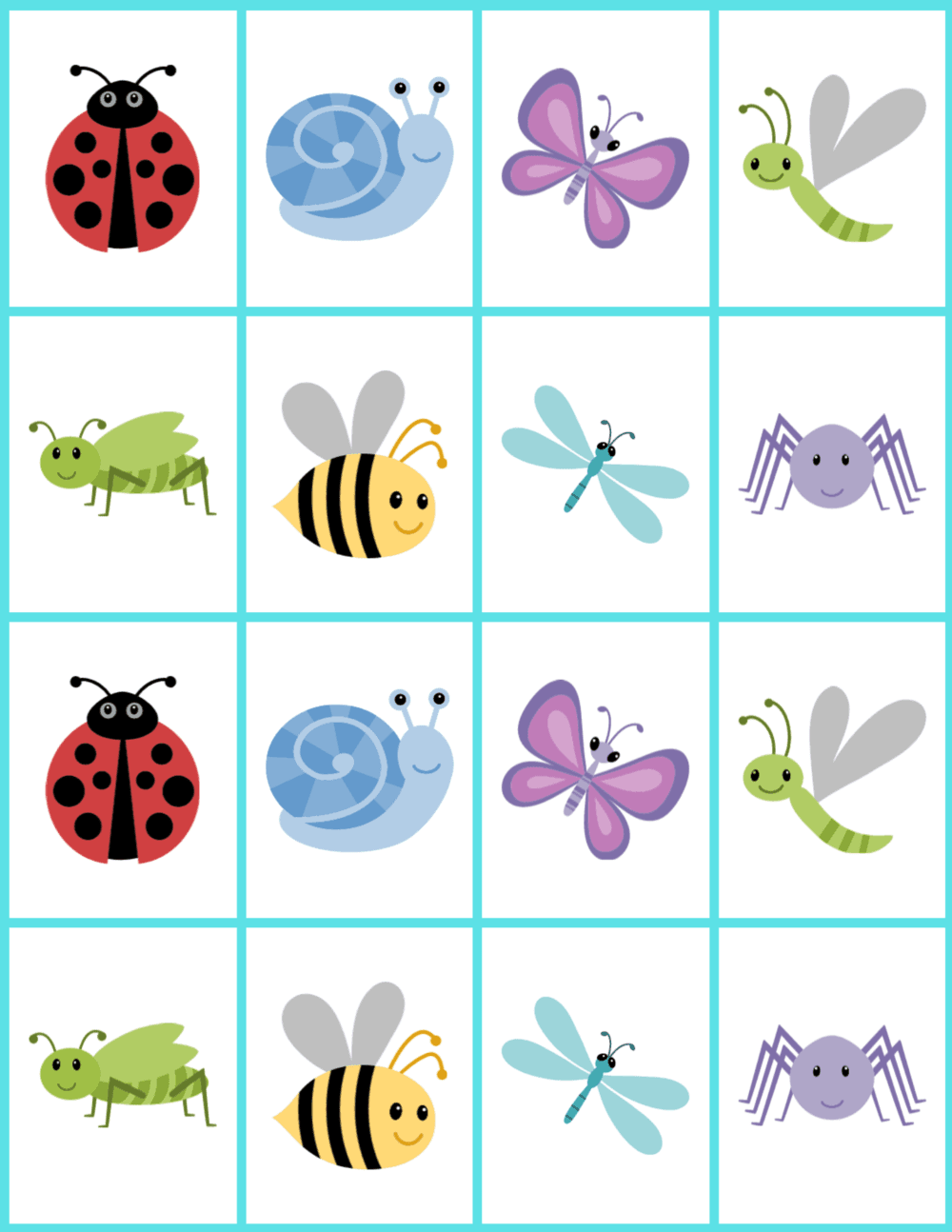 Adorable Sea Creatures Memory Game
Download your adorable sea creature as a PDF here.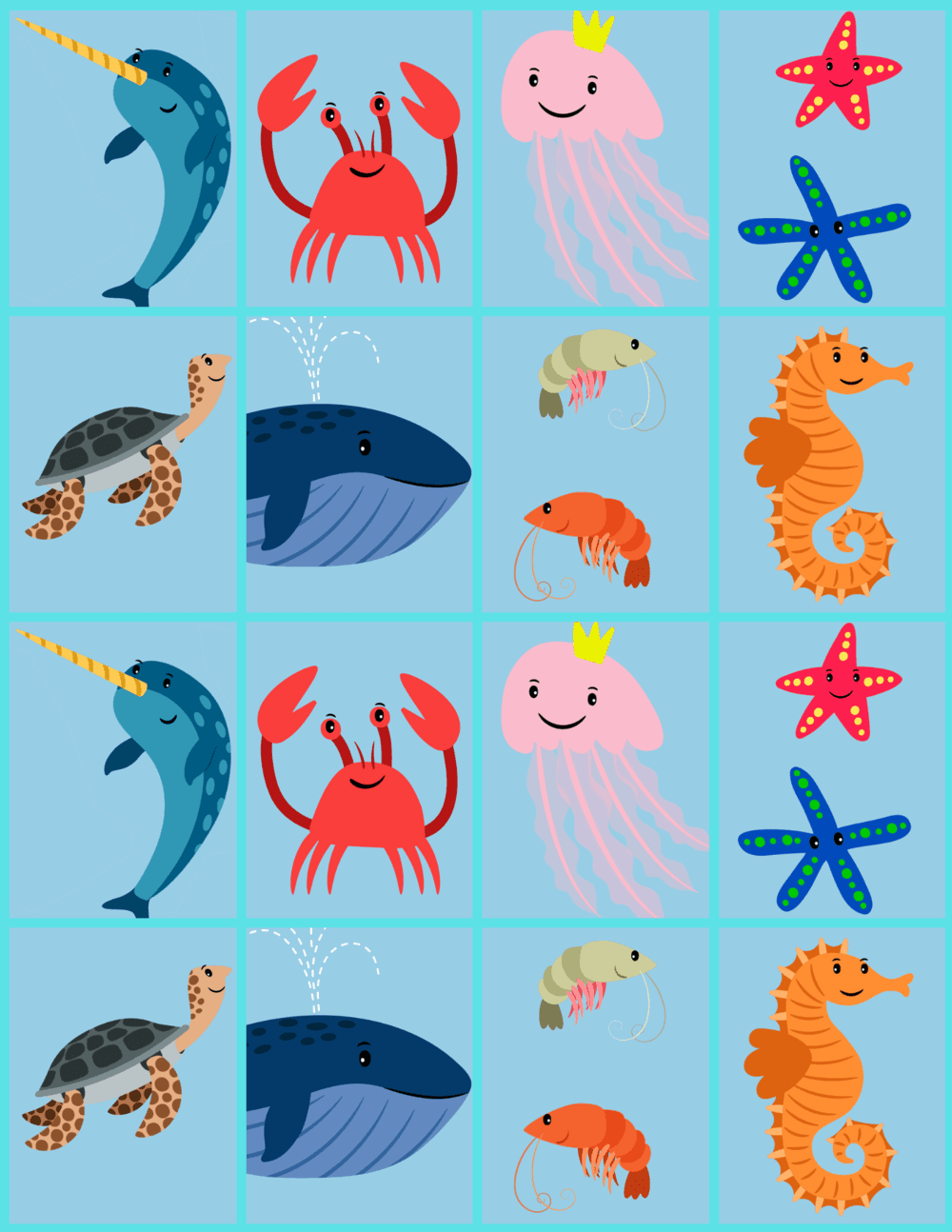 Cute Dragons Memory Game
These dragons are so cute, but can you match them?? Click here for a PDF file to download and print.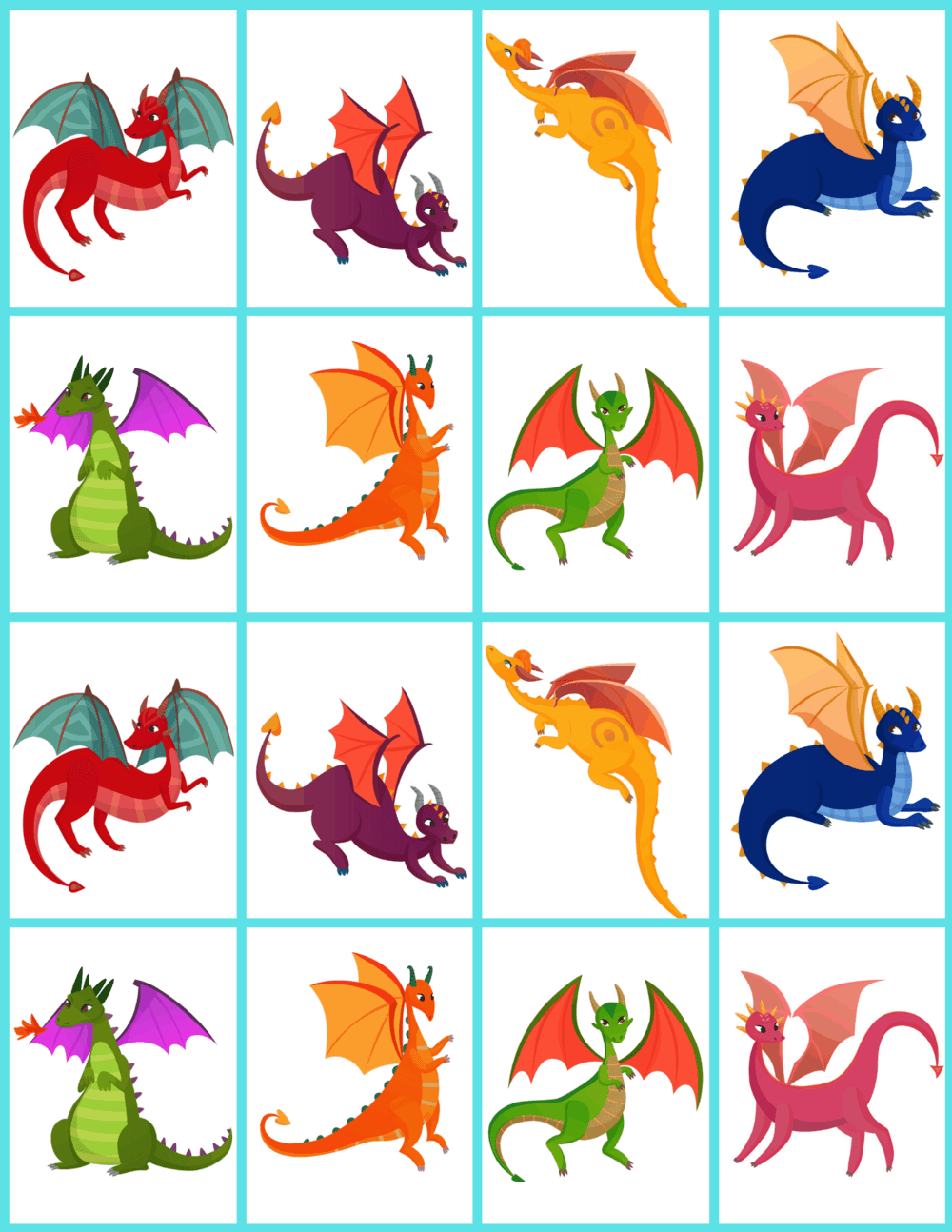 Scary Monster Memory Game
Try matching these super silly monsters! Download the PDF here.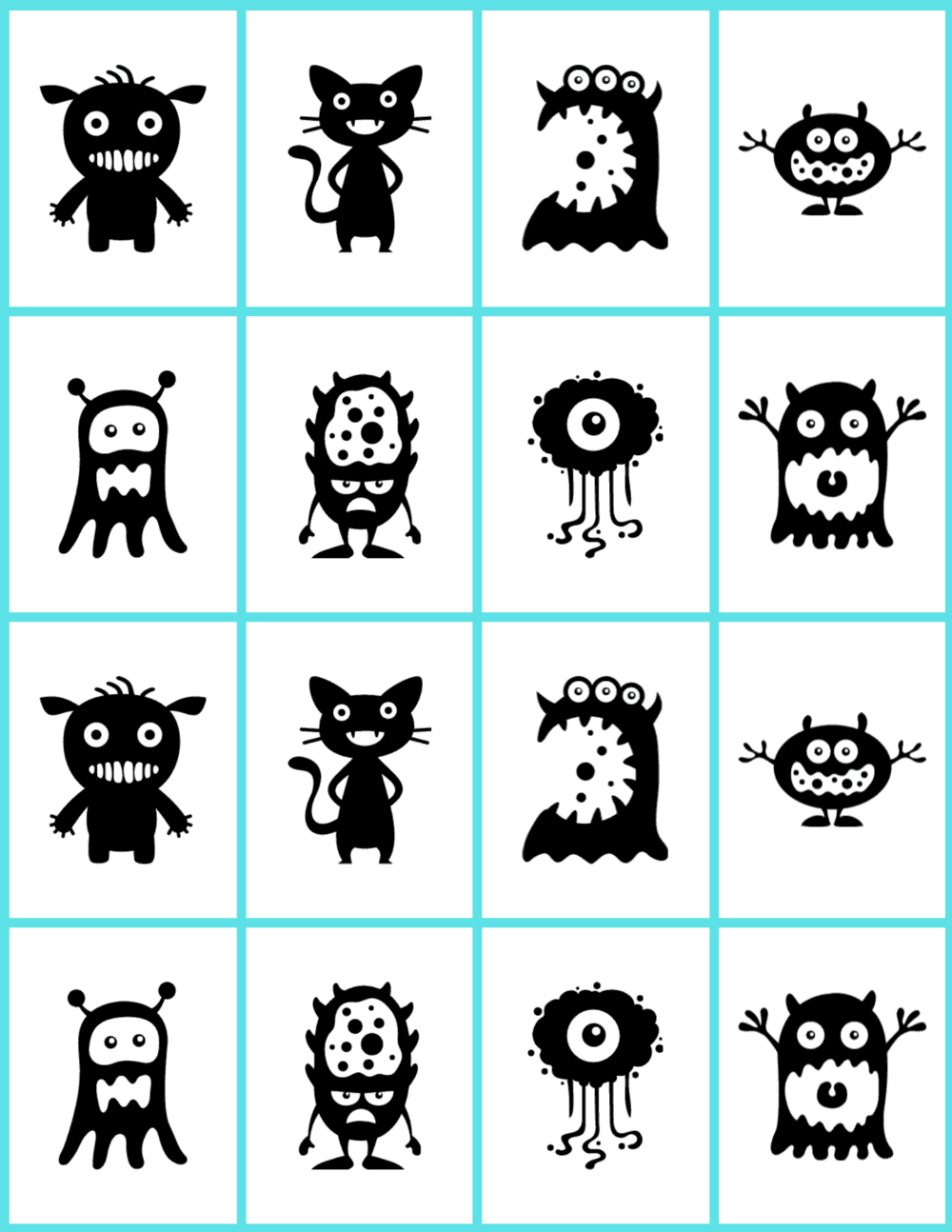 Emoji Memory Game
Here's eight emojis — can you match them all? Click here to get the printable emoji pdf file.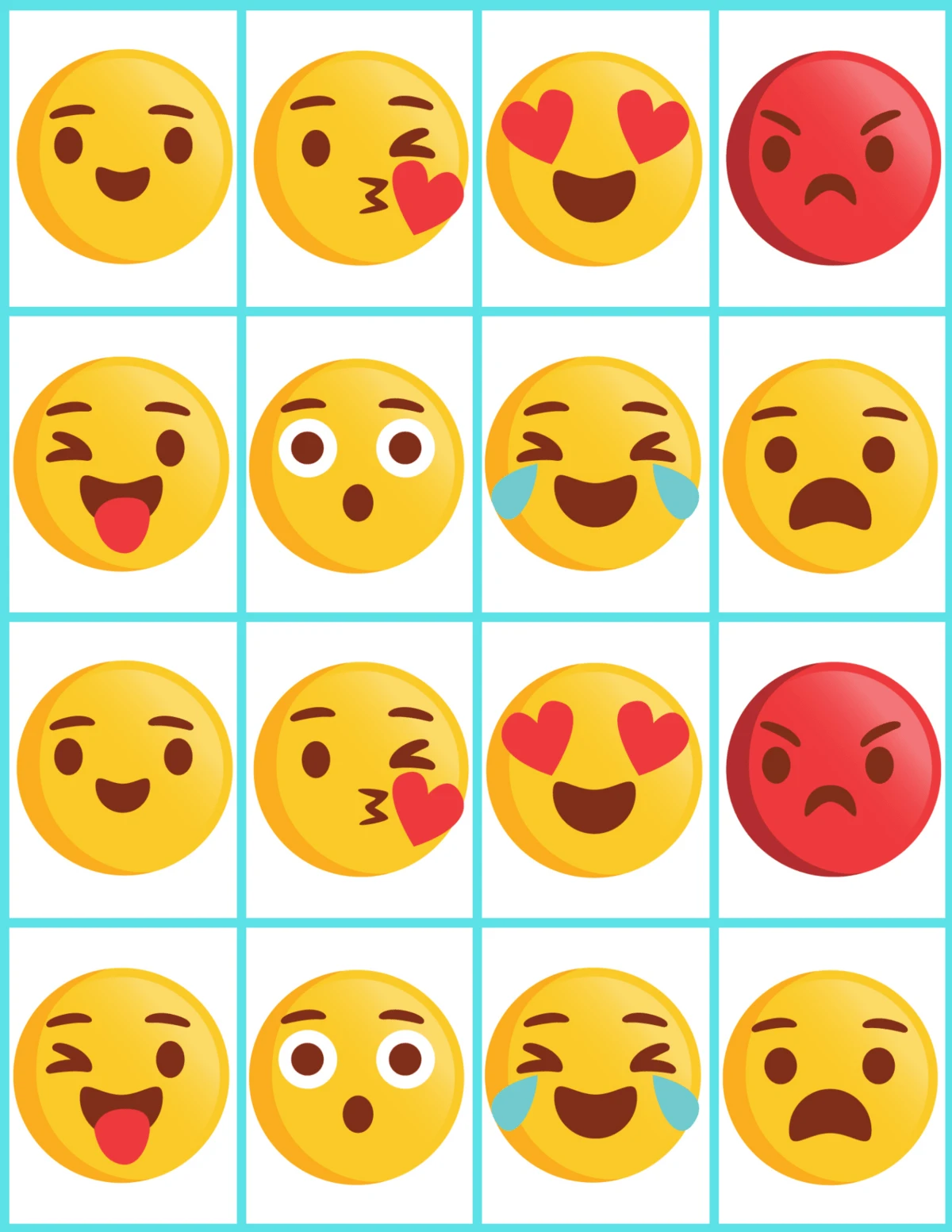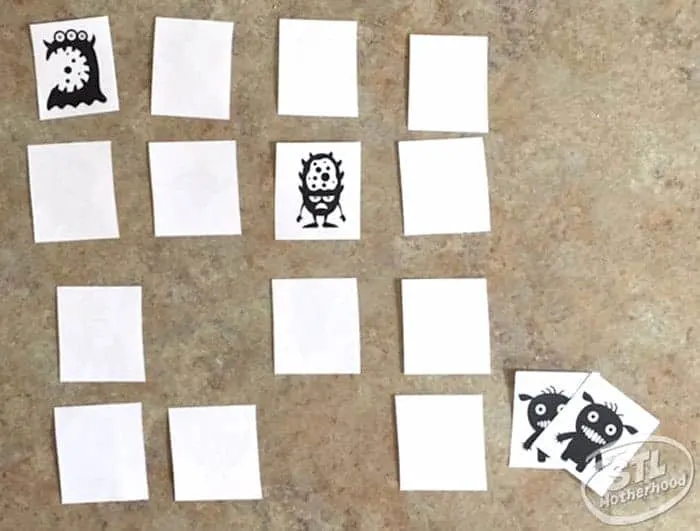 You can make the game harder by using more than one set at a time.
How to Make your Own Memory Game
You can make your own game with construction paper, stickers and stamps.
Cut the construction paper into equal sized cards.
Place two matching stickers (or use a stamper) on two cards. Remember, you'll need identical pairs for your kid to match up.
Repeat until you run out of stickers!