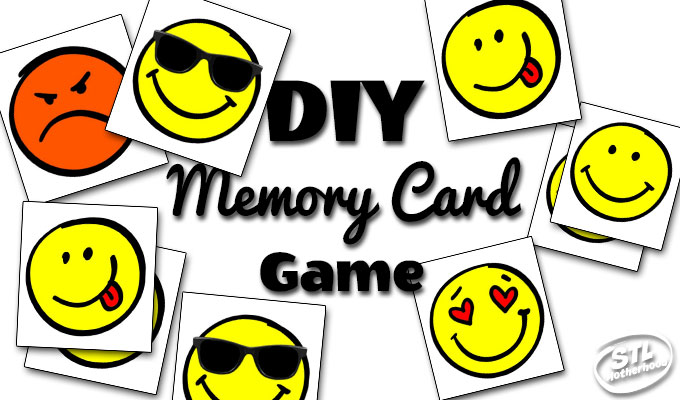 Memory matching card games are super simple to play and an easy game to hone your little one's memory skills. You can even make your own set with some clip art or even a set of stickers. All you need is cardstock and a simple program like PicMonkey.
Picmonkey is a great source for creating a memory game: it has free clip art and a collage mode to help you lay out your cards. Here's a few examples I made this morning–feel free to click the images below to make your own game. They'll work best if you use cardstock and a color printer.
Cute Bugs Memory Game
Scary Monster Memory Game
Emoji Memory Game
After you've printed your cards, cut them out and lay face down on a table. The first player flips over two cards. If he or she made a match, they keep the cards. If they didn't, flip the cards back over…but don't move them! Now the next player flips over two cards…and so on. The winner is the person with the most cards.
–> Psst: I've got more cards games here! <—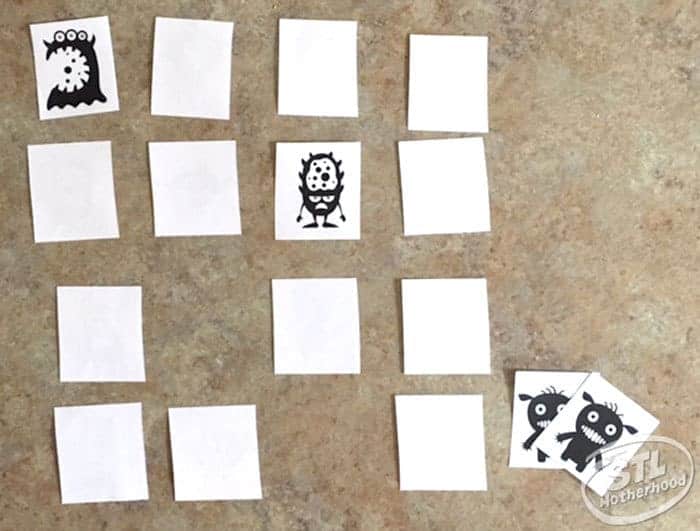 You can make the game harder by using more than one set at a time.
How to Make your Own Memory Game
You can make your own game with construction paper, stickers and stamps.
Cut the construction paper into equal sized cards.
Place two matching stickers (or use a stamper) on two cards. Remember, you'll need identical pairs for your kid to match up.
Repeat until you run out of stickers!
If you're familiar with PicMonkey you can also make a game pretty quickly using their free clipart.
Open a new design.
Click the overlay button (the butterfly) on the left hand column.
Choose a graphic. I used Happ-icons for the emojis (I colored them yellow and added glasses from another overlay). The other two are Buggles and Critters used as is.
Place the overlay on the "canvas" and stretch until it takes up most of the square. Save to your desktop.
Repeat until you've picked an even number of images. I used 8.
Now open a new collage.
Select the "square deal" layout with 16 squares.
Fill each square with your images, making sure you have a pair of each card.
Save and print!