In honor of Flag Day and the Fourth of July, here's a how to on making an American flag banner in Minecraft, my current video game obsession with the boys.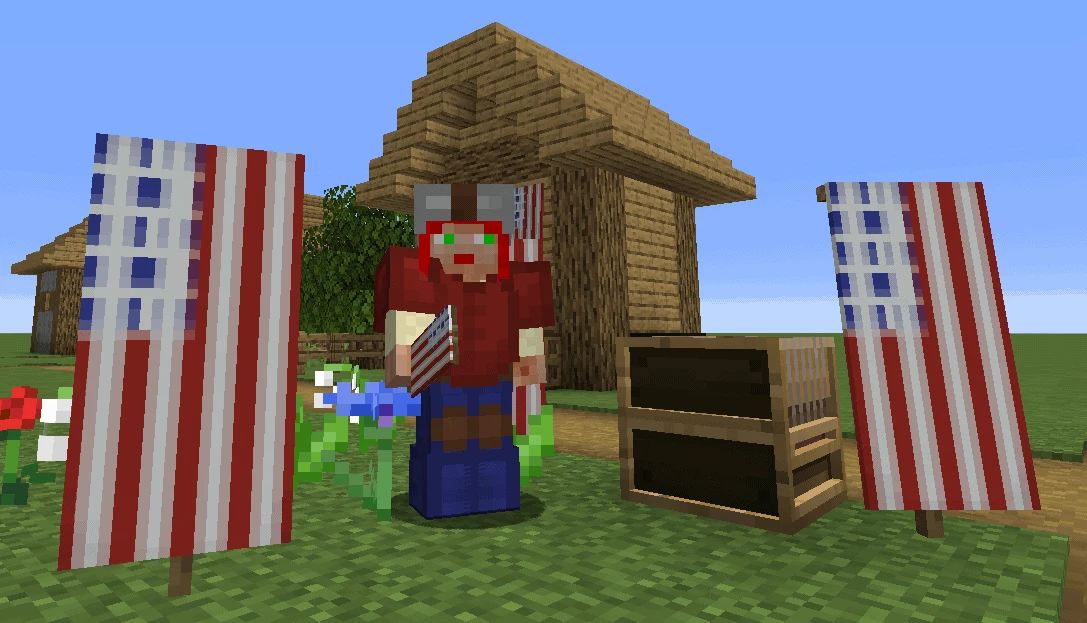 Obviously, this is nothing new for veteran Minecrafters playing the Java edition, since we've had the ability to make banner patterns for quite a while.
But if you're a parent just letting your kid play Minecraft (Bedrock Edition or Java) you may not know this little trick. So follow along and impress your gamer kid with your new blocky skillz!
How to Make an American Flag Banner in Minecraft with a Loom
I first wrote this post before the invention of Looms! Wow was that hard! If you are playing an updated version of Minecraft keep reading. If you're still playing an older version (from before 2019's Village & Pillage update) then skip over this section.
If you're playing in Survival mode, you will need to find or make a Loom, white wool, sticks, and dye in red, white and blue. (In creative you can just add them to your inventory.)
Looms can be found in village shepherd houses or made from 2 strings placed on top of 2 planks.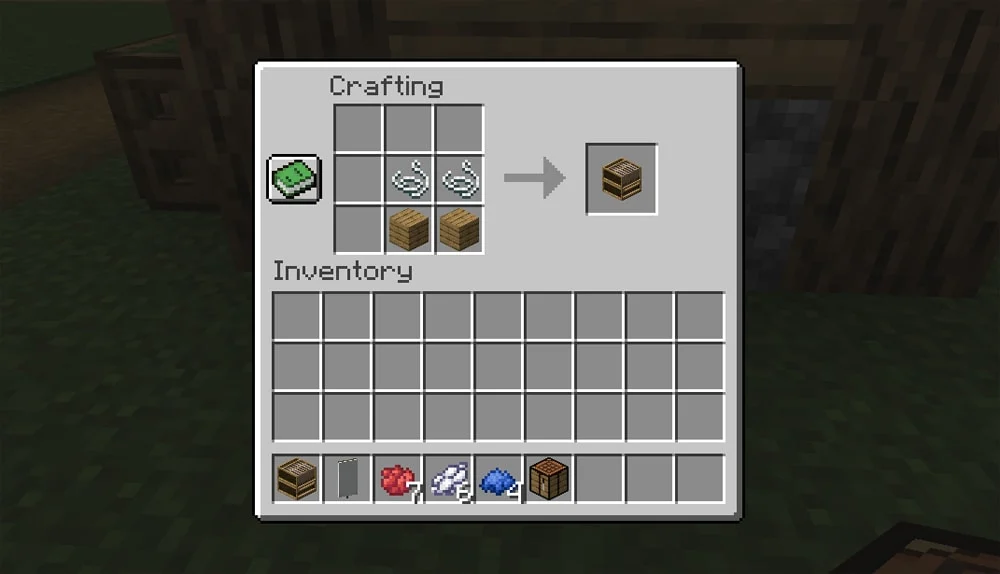 Red dye is made from red flowers (poppy, tulip, rose bush) or beet roots.
Blue dye is made from Lapis Lazuli or cornflowers.
White dye is made from bone meal or Lily of the Valley.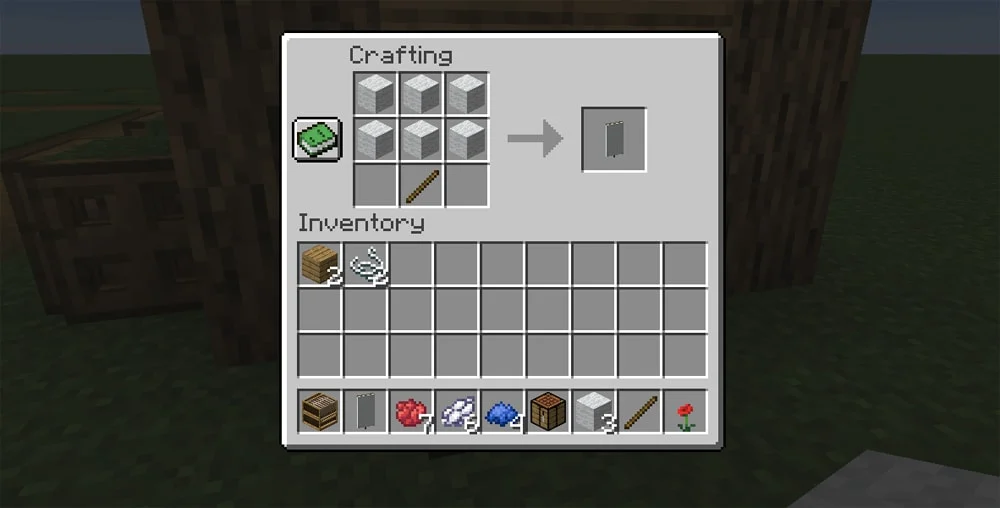 A banner is made from 6 white wool and one stick.
Now head over to your loom!
Place the plain banner in the loom with a piece of blue dye. Scroll through the patterns and select BRICK from the bottom. Pick up your new brick banner.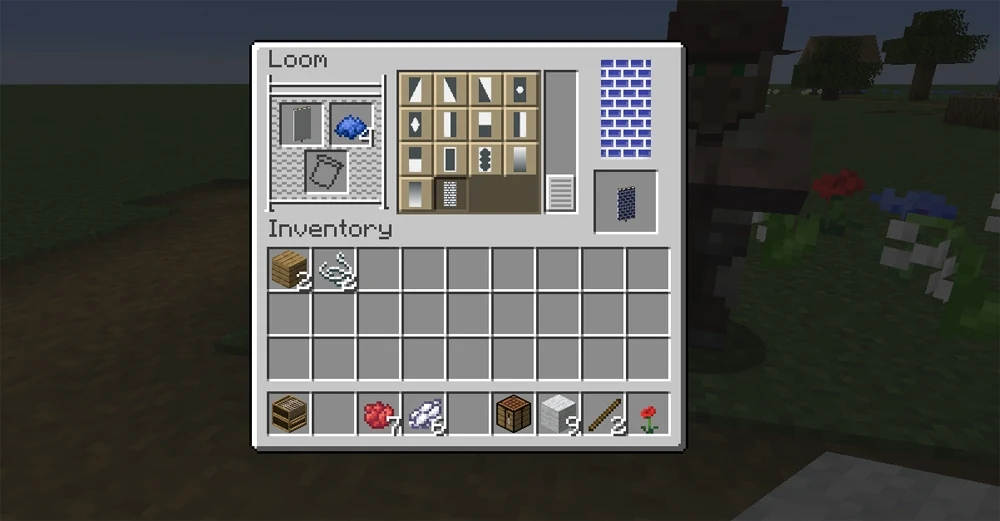 Now place the brick banner in the loom. Add red dye and select the half bottom banner. You'll get a banner that has blue brick on top and solid red on the bottom.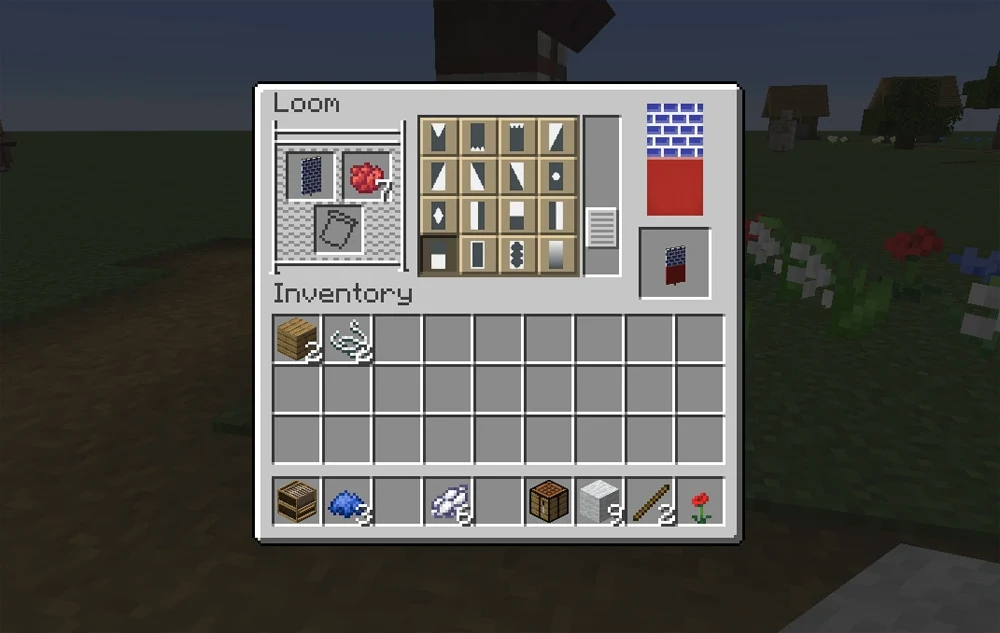 Place your new banner back in the loom. Keep the red dye in place (or add more) and now select the half SIDE pattern. You can pick the left or right depending on which way you want the flag to be displayed.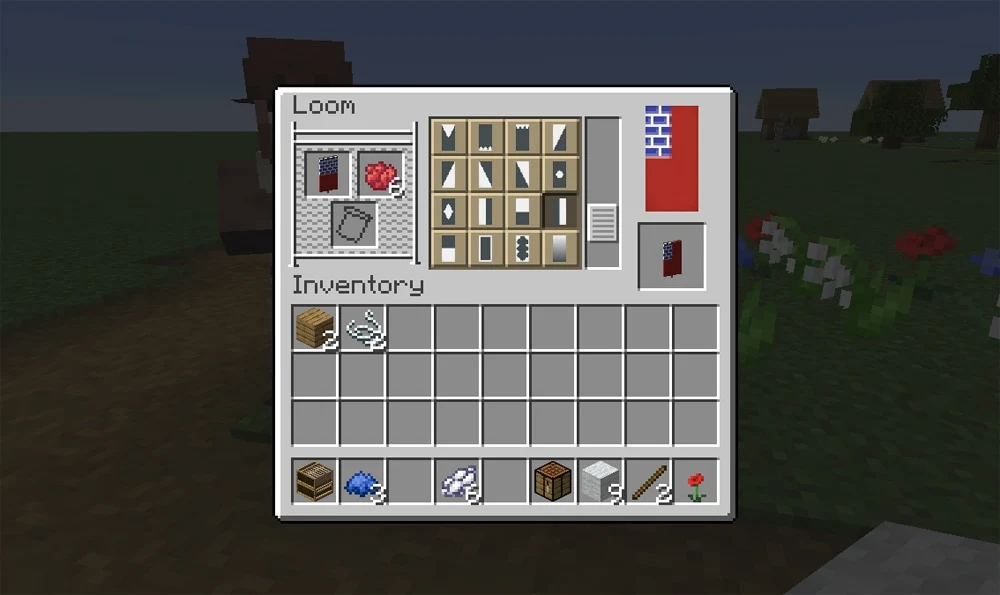 For the final step, add white dye and stripes!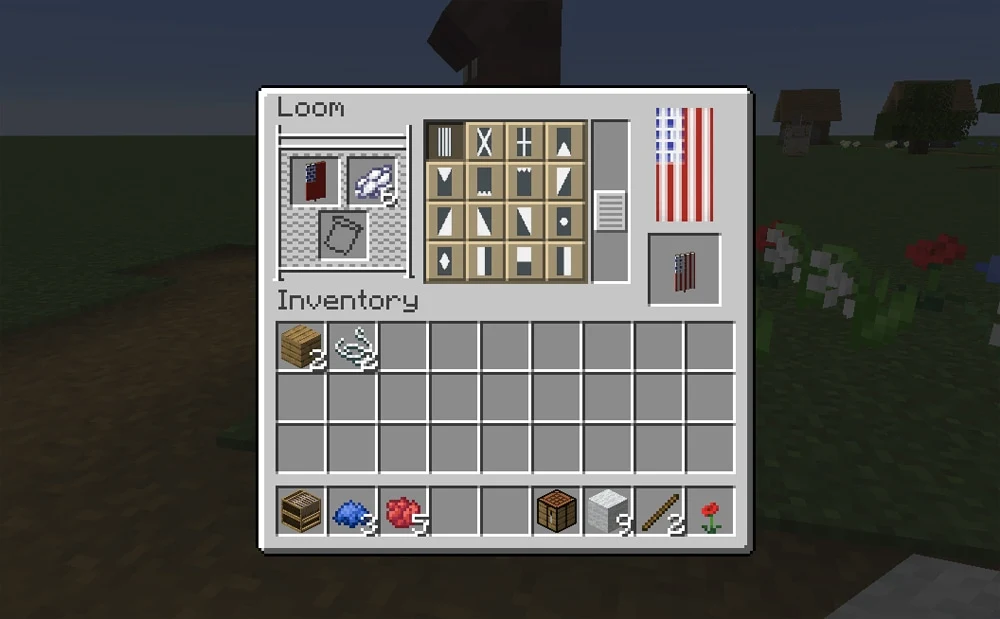 Take your banner and display it proudly!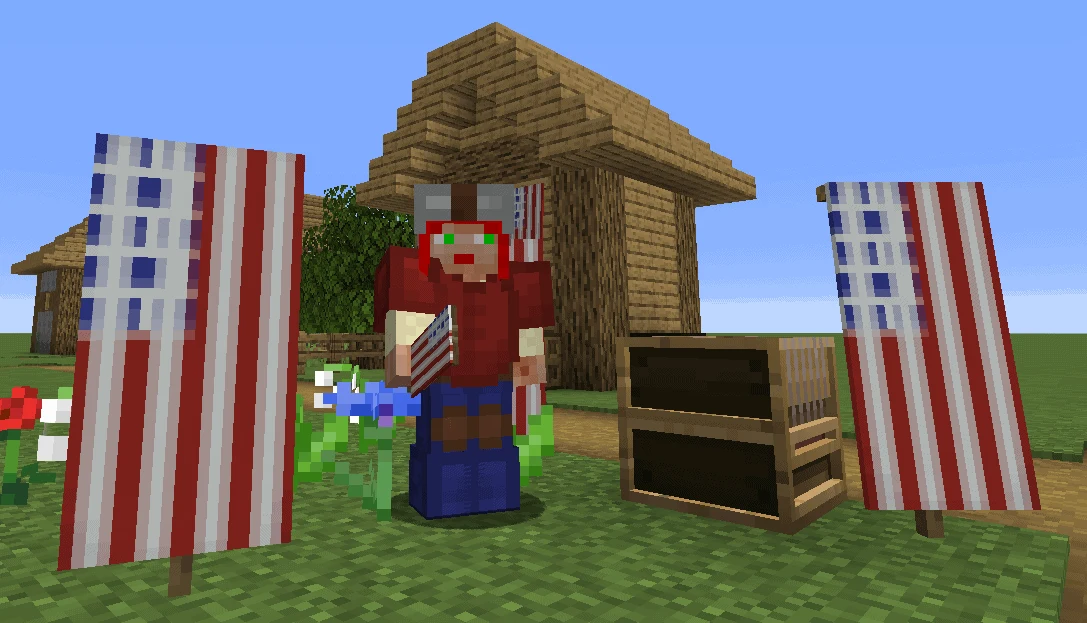 How to Make a Banner in Minecraft (Java pre 1.14 or Bedrock pre 1.10)
Below are how to make a banner before the additions of Looms when banners were designed in the crafting table.
The good thing about making an American flag in Minecraft is it's pretty easy if you have the steps written down. The supplies are fairly common, and the sort of thing most Minecrafters worth his blocks will acquire even in single player survival. You will need Sheep, Trees, Iron (for shears), Clay (for bricks), Lapis (blue dye) and Poppies (for the red dye). Of course you can always switch to creative mode if you don't feel like tracking down ingredients.
The first thing you'll need is a white banner, made of un-dyed wool and sticks. Open your crafting table and arrange them like so:
Now we'll color the banner. Minecraft is a simple game of blocks, so it's going to take four more steps to get the right look.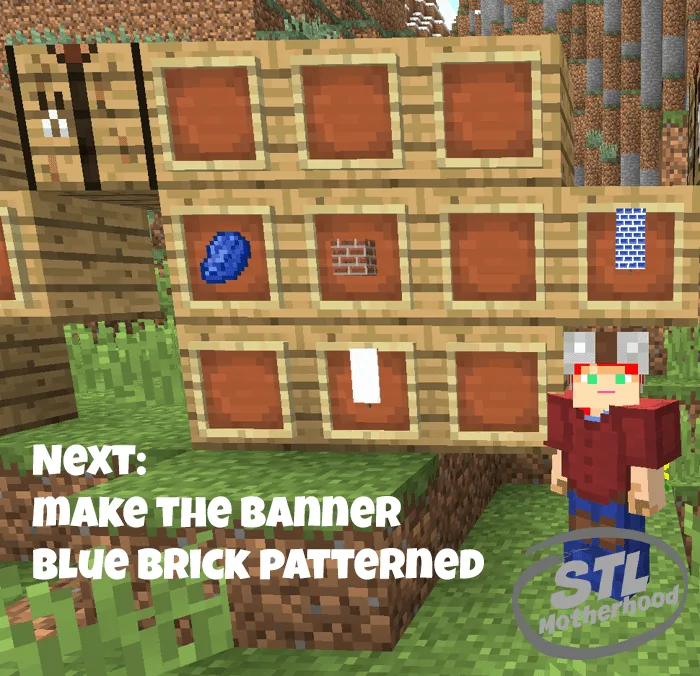 Place your white banner in the crafting grid, along with a block of bricks. This gives you a blue brick pattern.

Next, cover the bottom half of the banner with red dye.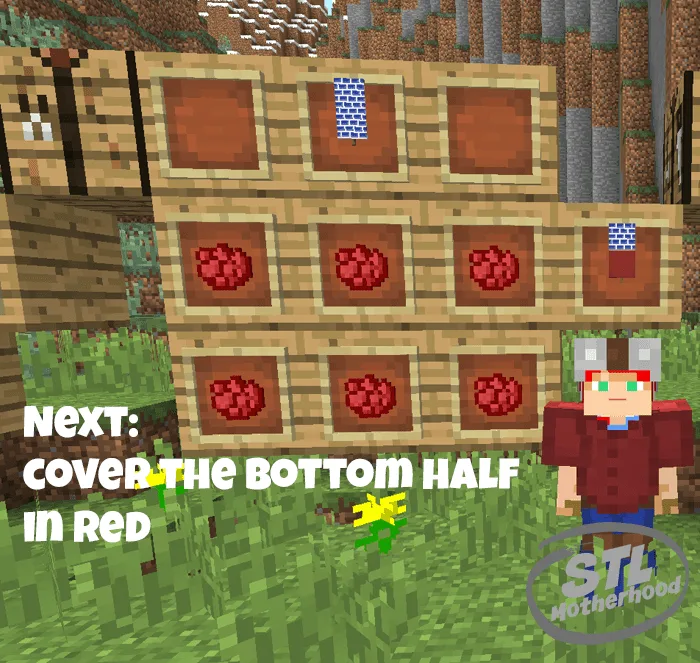 Then cover the RIGHT side of the banner with red dye. This is actually a thick stripe, that is one-third of the banner.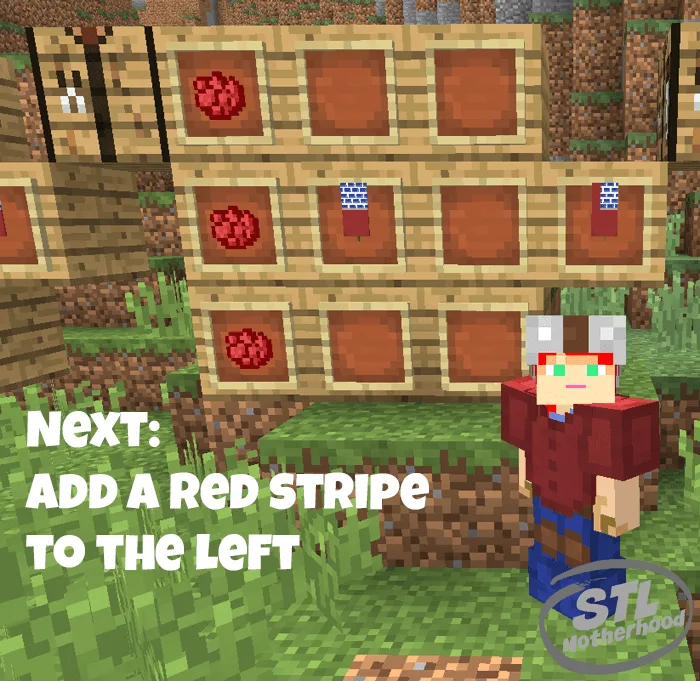 Now add thin white strips by placing four white dyes as shown.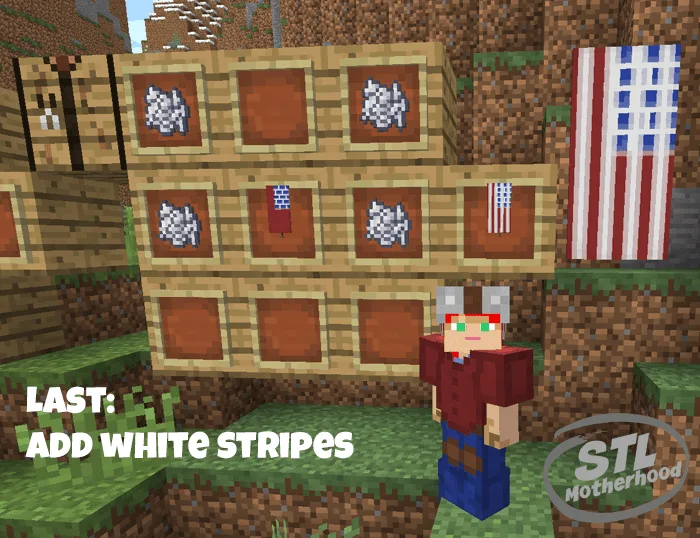 Ta Da! A Minecraft American Flag! It's not perfect, but we're talking about a square world here–without circle or star shapes, this is as close as we're going to get!
For more about banners in Minecraft, I recommend Minecraft101's guide to banners.
Follow stlMotherhood's board Minecraft on Pinterest.