We've been playing Minecraft for a while now, and every fall we have the same problem. Where are the Minecraft costumes??
I'll admit, it's gotten easier to find the parts now that Minecraft is so uber popular, but store bought costumes are never quite at good as homemade. Mitch has been a Creeper, a Enderman and a Steve for Halloween and I've made all the costumes from scratch!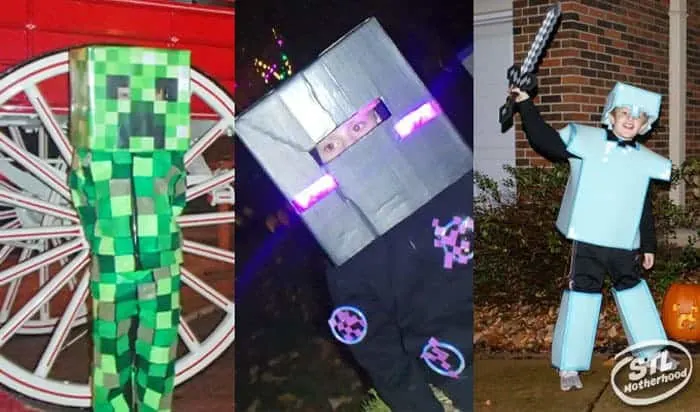 Our creeper costume might take a little time to glue–but the results are super comfy and easy to wear. We came up with this costume before you could buy a cardboard head off Amazon so you can choose the DIY method and or just order up a head. If you do choose to buy a costume head, look at how I put ours together for some tips on making it easier to wear.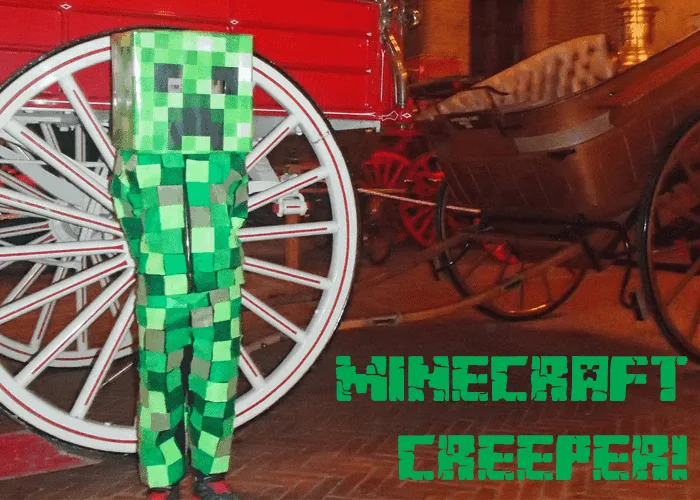 I love to point out that a reader once contacted me and said her granddaughter wanted to be a PINK creeper. So naturally, I made her a printable! I mean, how cool is a pink creeper?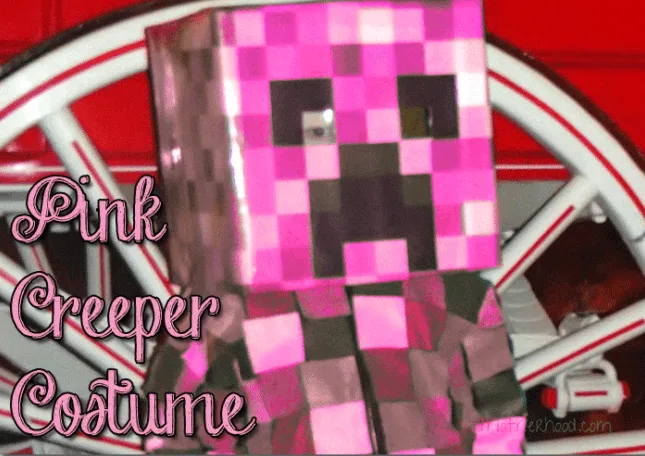 We followed up the Creeper with another favorite mob: the Enderman! This costume was a lot easier…and we recycled the cardboard head from the previous year with a bit of spray paint. I had wanted to cover Mitch's eyes with some sheer black fabric…but decided to go with safety instead. If I had to redo this costume, I think I might put a little black makeup around his eyes so he disappears more.
You can pick up a pre-made Enderman head at Amazon here, but the eye holes are pretty small…Safety first!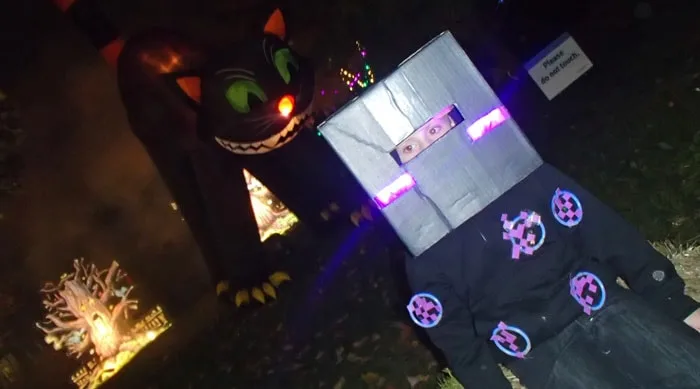 Finally, Mitch decided to be the hero! He was tired of the whole box-on-his-head idea, and just wanted to be himself…Minecraft style. This costume was super fun to make, and since we used foam it was also the easiest to wear. It also does double duty for dress up play any time of year! You can get the helmet directions here and the rest of the armor here.
There's a store bought version of this costume you could buy if you're not feeling crafty, but I still think our helmet looks better.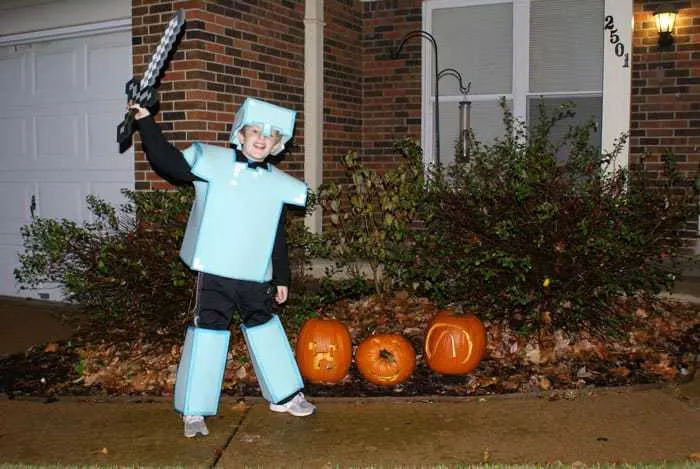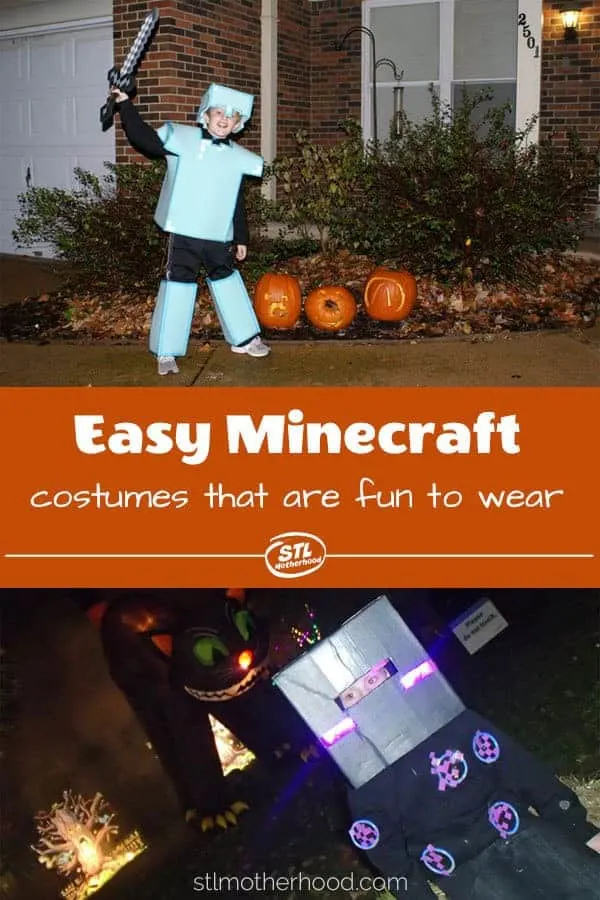 Need another great idea for a Halloween costume? I've got 31 No Sew Halloween Costumes right here!