Monster Jam is back for 2022!
I took the kids to Monster Jam last year and we're looking forward to seeing it again in '22. We had the BEST time watching massive trucks race, flip and crunch their way around the Dome at America's Center. It was an incredible dose of loud noisy fun.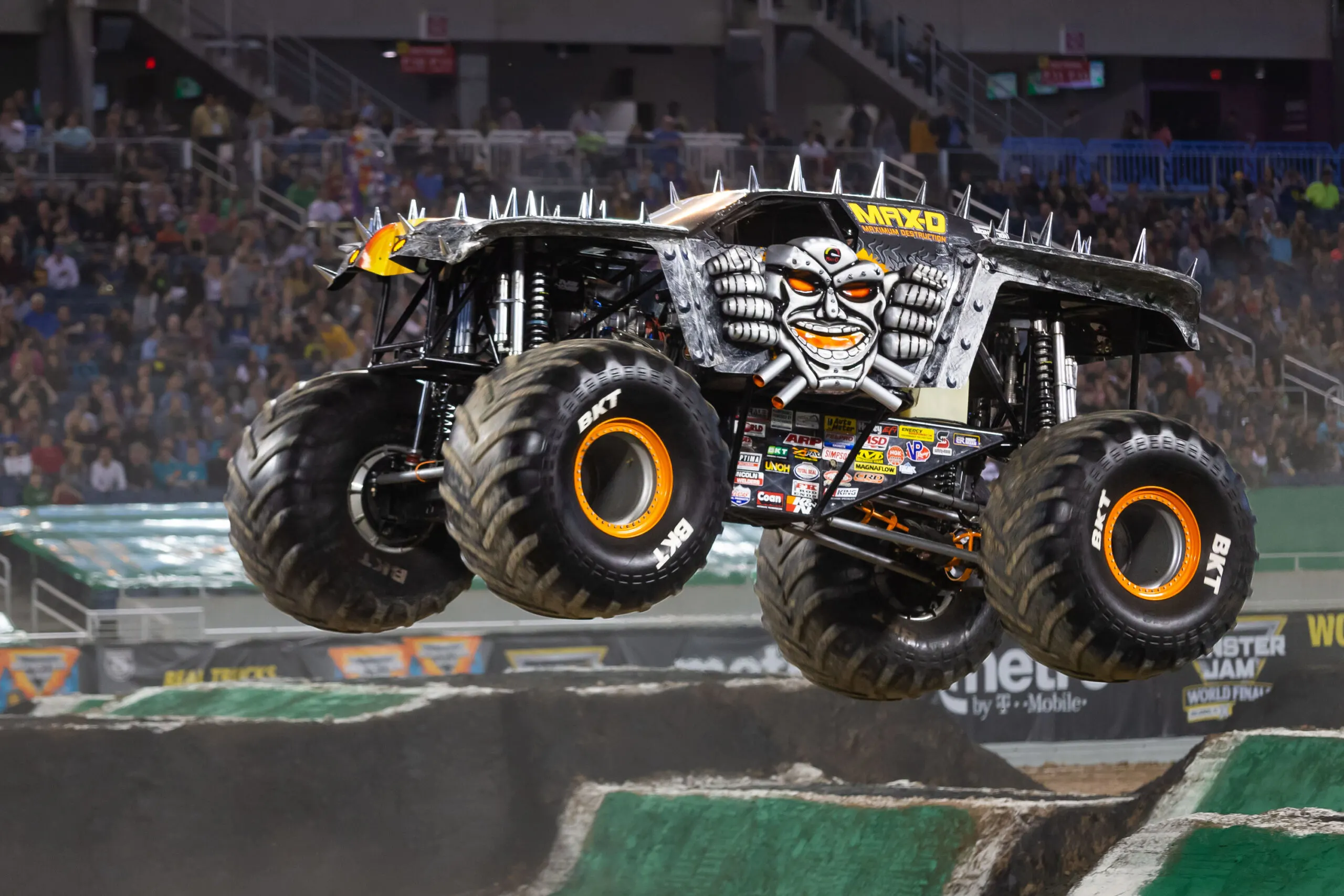 *This is a sponsored post. Our tickets were provided by Monster Jam, all opinions are my own.
First, I gotta say that I'm not a regular follower of monster truck racing, but at Monster Jam that really doesn't matter. All you need to love is big noisy trucks doing amazing stunts — and the smile it puts on your kid's face!
Monster Jam 2022 at the Dome at American's Center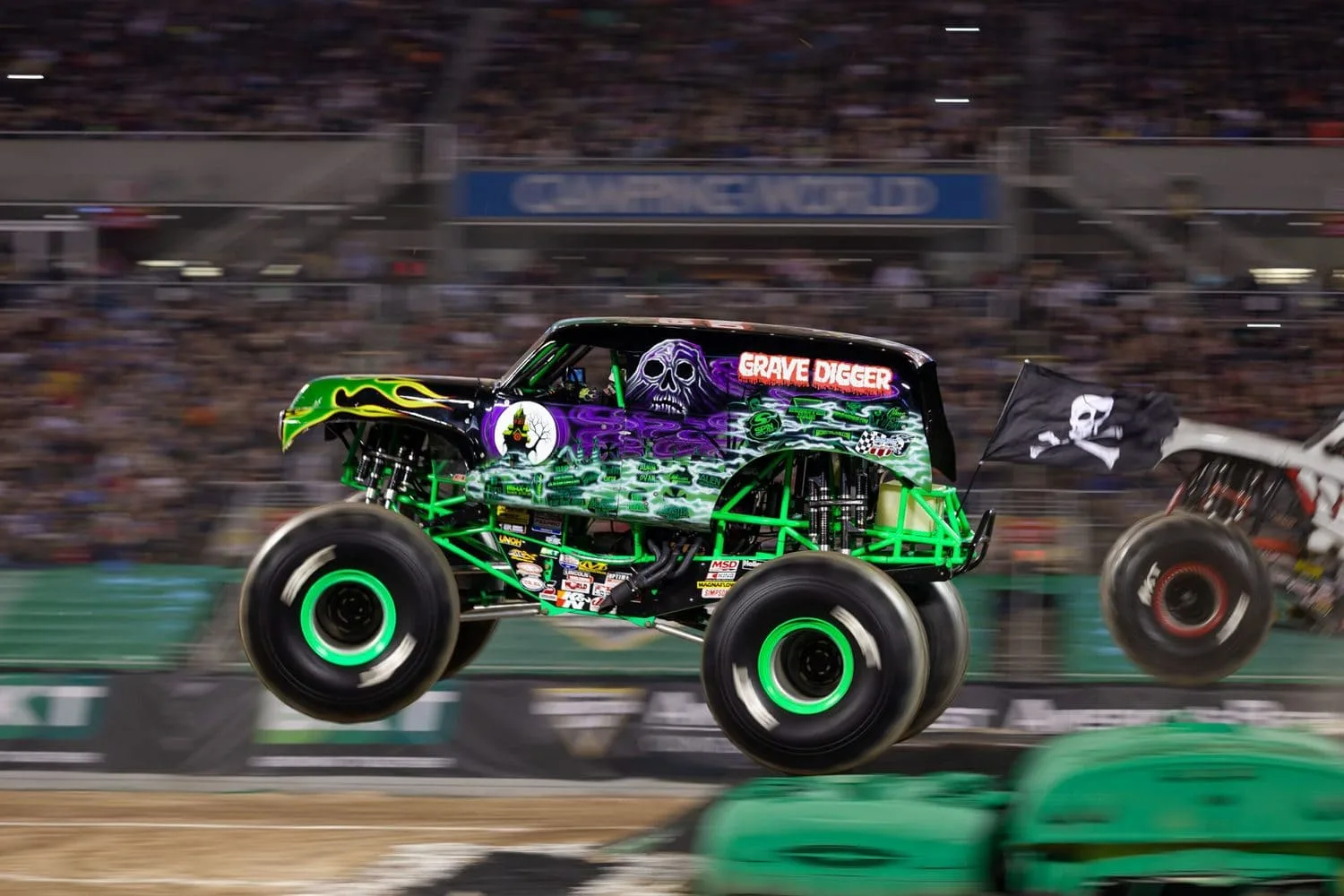 The trucks will be tearing up the Dome January 22 and 23.
TRUCK LINEUP: Grave Digger® driven by Tyler Menninga; Max-D™ driven by Tom Meents; Son-uva Digger ® driven by Ryan Anderson; El Toro Loco® driven by Mark List; Lucas Oil Stabilizer; driven by Cynthia Gauthier;TBA driven by Todd LeDuc; Saigon Shaker driven by Ryan Disharoon; Jester driven by Matt Pagliarulo; Kraken driven by Nick Pagliarulo; Bad Company driven by John Gordon; Over Bored driven by Jamey Garner; and Black Pearl driven by Cole Venard
**Truck and driver line-up subject to change
Tickets are available for purchase online at www.ticketmaster.com
Monster Trucks are like Raising Boys
I learned something by watching Monster Jam…these trucks are a lot like my boys. They're big, noisy and love to run around in the dirt. Sometimes they look silly. Sometimes they crash. But then they pick themselves up and do it AGAIN and AGAIN until they do something so amazing you just have to stand up and cheer.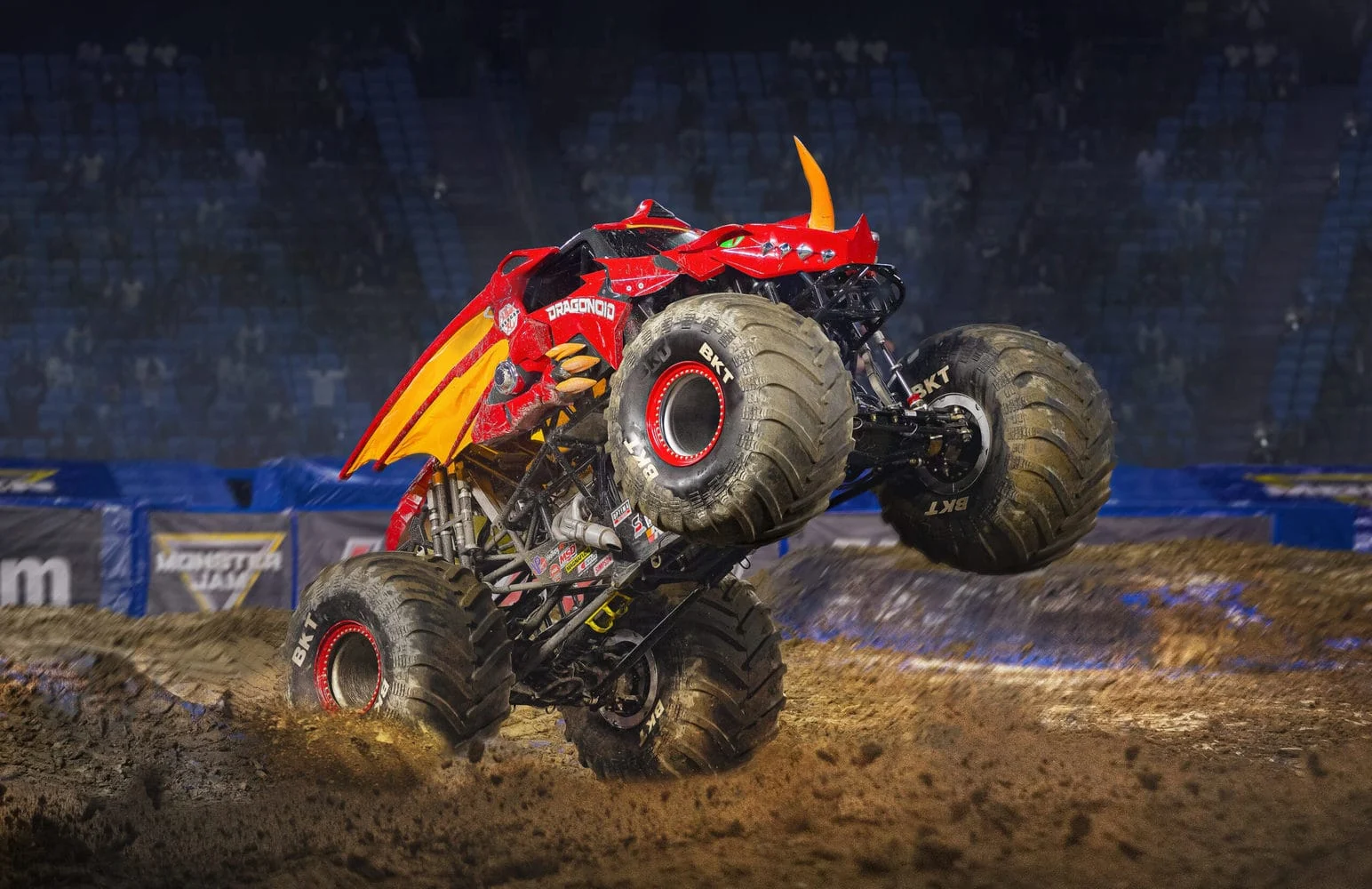 Last year we fell in love a truck named with Bakugan Dragonoid. Right off the bat this truck had a major engine fail — the announcer told the crowd that it had blown a spark plug RIGHT OUT OF THE ENGINE.
Did it stop the truck? Nope. They decided to keep racing on seven cylinders.
And it was AMAZING. If that's not a life lesson for you, I don't know what is.
Monster Jam is still working hard to entertain fans while keeping them safe, so autograph sessions have been canceled. BUT you can get up close and personal with the trucks at a Pit Party held before each show.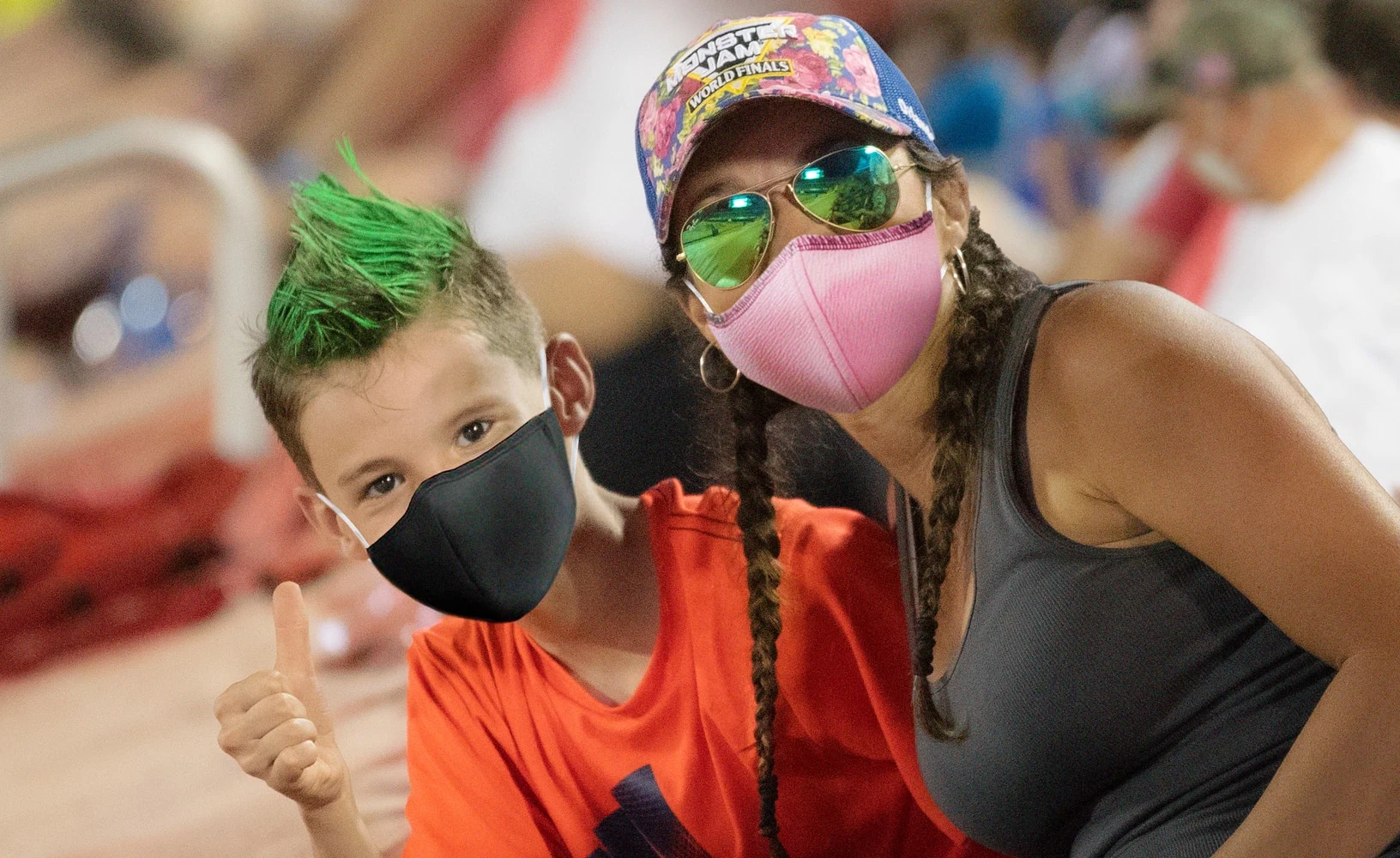 If you want the latest info on Monster Jam head over MonsterJam.com