I took the kids to Monster Jam and had the BEST time watching massive trucks race, flip and crunch their way around the Dome at America's Center. It was an incredible dose of fun, just what we needed to kick off a summer of fun!
*This is a sponsored post. Our tickets were provided by Monster Jam, all opinions are my own.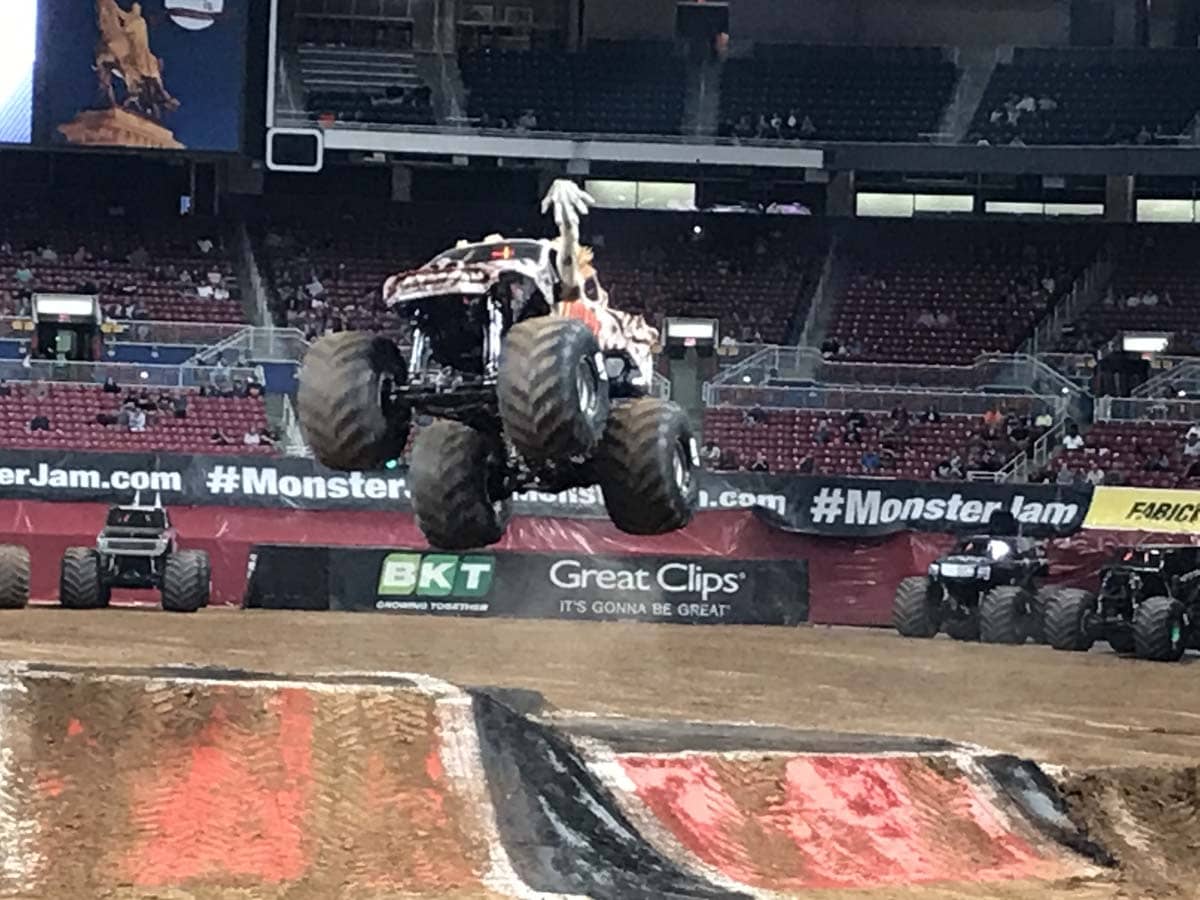 First, I gotta say that I'm not a regular follower of monster truck racing, but at Monster Jam that really doesn't matter. All you need to love is big noisy trucks doing amazing stunts — and the smile it puts on your kid's face!
Monster Trucks are like Raising Boys
I learned something by watching Monster Jam…these trucks are a lot like my boys. They're big, noisy and love to run around in the dirt. Sometimes they look silly. Sometimes they crash. But then they pick themselves up and do it AGAIN and AGAIN until they do something so amazing you just have to stand up and cheer.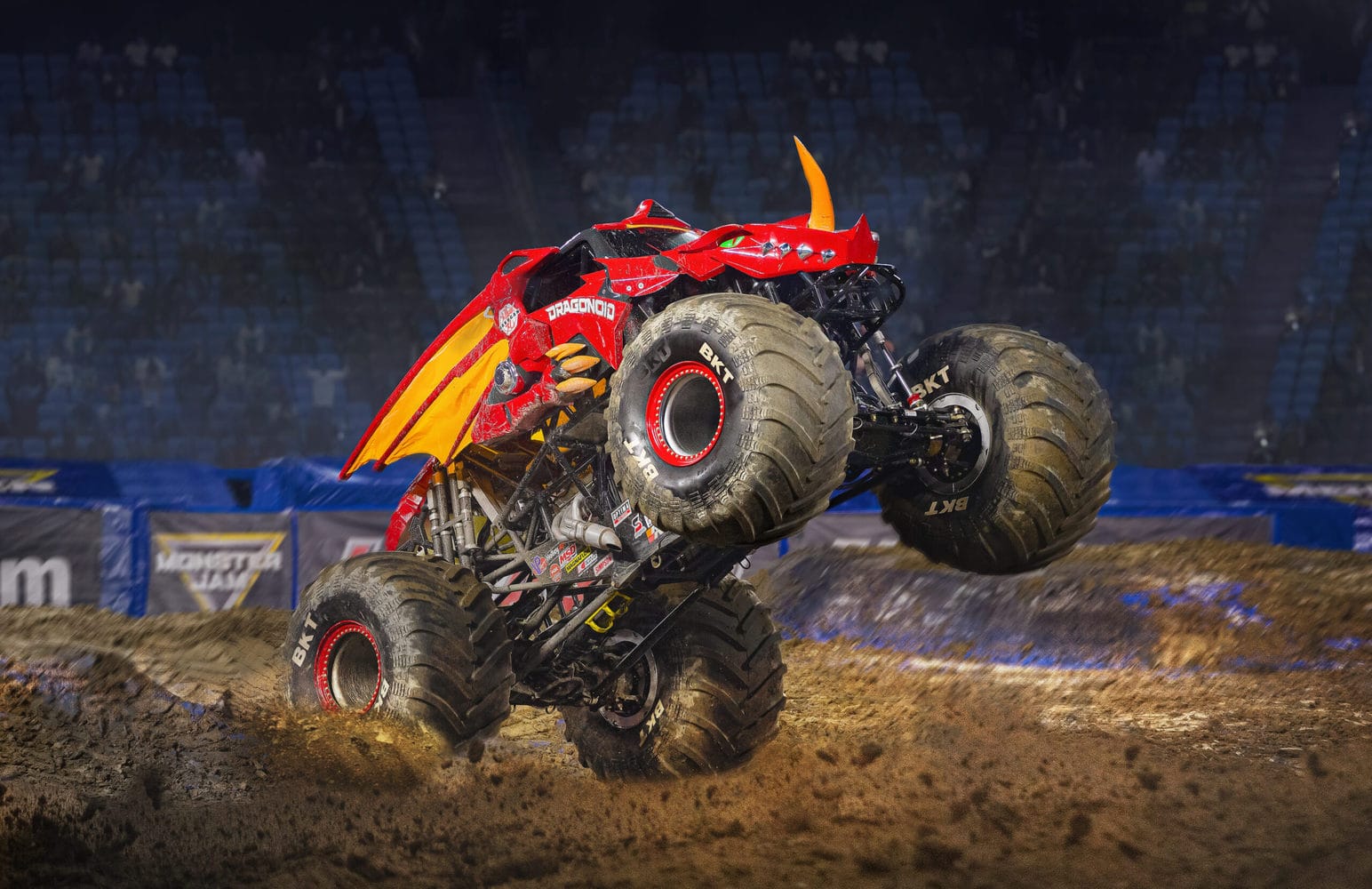 We saw the show on Friday and immediately fell in love with Bakugan Dragonoid. Right off the bat this truck had a major engine fail — the announcer told the crowd that it had blown a spark plug RIGHT OUT OF THE ENGINE.
Did it stop the truck? Nope. They decided to keep racing on seven cylinders.
And it was AMAZING. If that's not a life lesson for you, I don't know what is.
Monster Jam visited St. Louis right as the CDC was announcing new guidelines for mask wearing. However the organization behind Monster Jam kept their safety protocols in place! We were seated in pods, with plenty of space between my family and other fans. Everyone was wearing their masks in the Dome and staying safe.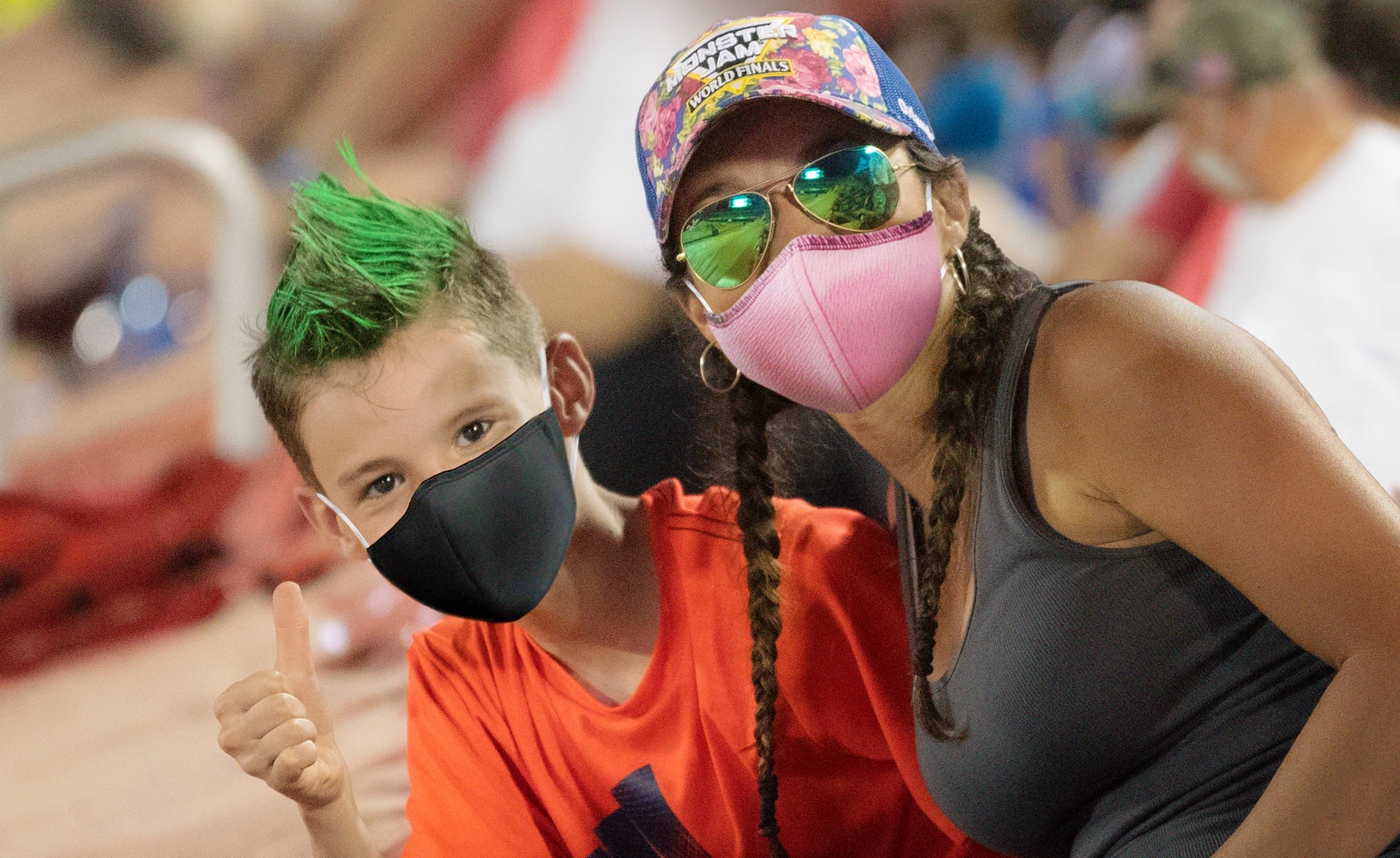 If you want the latest info on Monster Jam or need tickets for the next time they're in YOUR hometown, visit MonsterJam.com.