Tired of swings, slides and monkey bars? Take your kids to Turtle Park and watch them climb and crawl on Gamera-sized concrete turtles.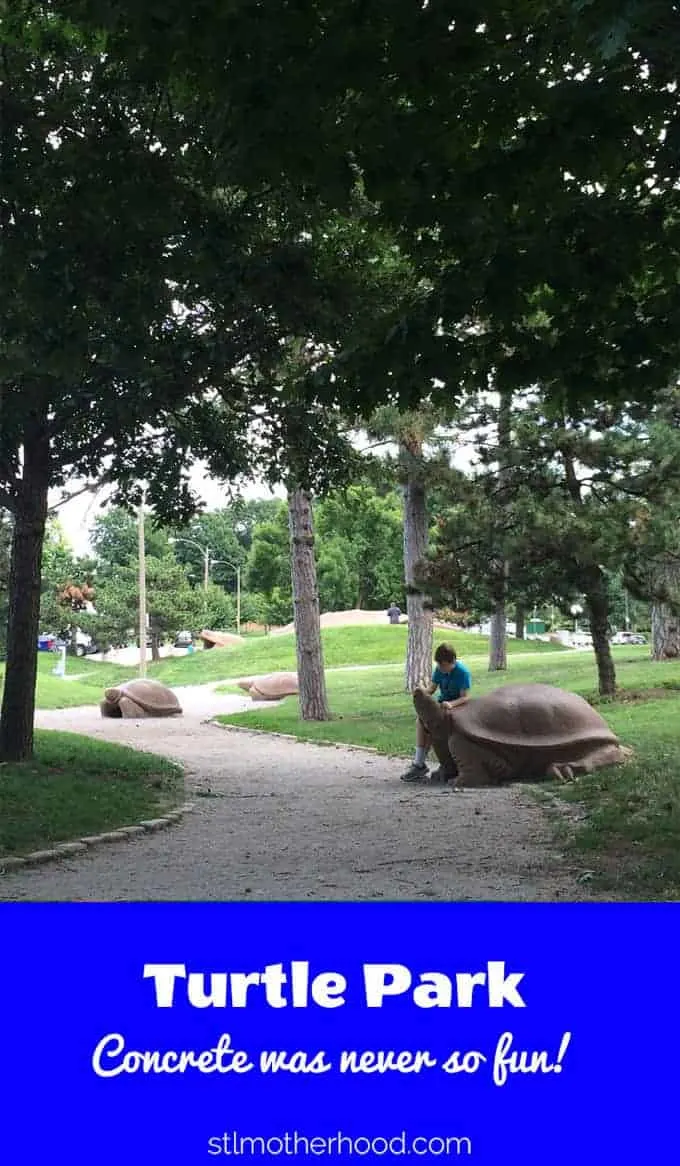 The playground is located at the corner of Oakland and Tamm Ave, right across Hwy 40 (I-64 for you transplants) from the Zoo's South parking lot.
You can hike over to Forest Park and the Zoo via the Tamm Avenue overpass. Just follow the giant (concrete) snake that's taking a bite out of the bridge.
If the turtles look remind you of other giant concrete animals around St. Louis, that's because they are the work of local artist Robert Cassilly. Cassilly was also the genius behind the City Museum.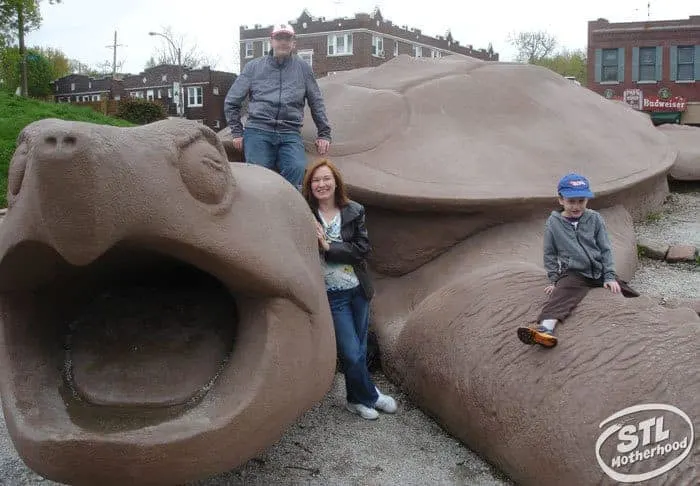 Turtle Park has seven turtles, a couple snakes and a nest of eggs for kids to climb and explore. The concrete turtles range from 7 to 40 feet long and each represent species found in Missouri. Cassilly was so concerned with getting the details right that he borrowed a snapping turtle from the St. Louis Zoo to model for the largest sculpture.
Sunny Glassberg–who apparently had a thing for turtles–donated money for the park as gift to the children of St. Louis. When you go, you'll see that each turtles is named after a member of her family.