This shop has been compensated by Collective Bias, INC. and The Coca-Cola Company, all opinions are mine alone. #ServeWithACoke #Schnucks #CollectiveBias
Summer might be over, but that doesn't mean we have to hibernate on the couch with our streaming TV and video games! Nope, there's still plenty of beautiful days ahead to get outside and celebrate fall with the kids. The only problem in St. Louis is that we never know what we're gonna get with the weather–cloudy and cold? Sunny and hot? The last few weeks Mitch and I have picked pumpkins in shorts and run through corn mazes in heavy coats!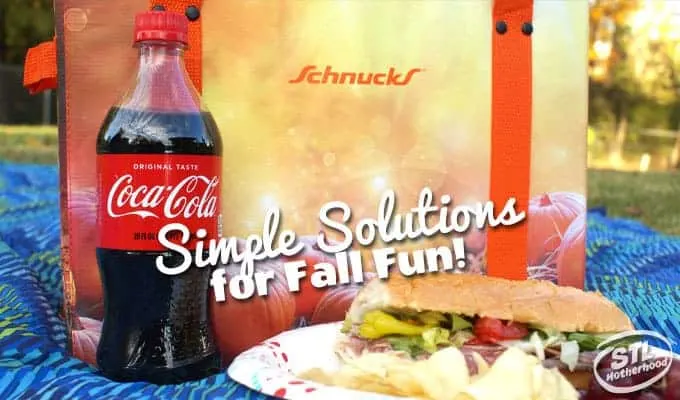 You might remember that last week was a real roller coaster for weather–one day we're sweating in shorts and then, BAM! I'm scrambling for our winter coats. Then surprise! It's was back to blue skies–perfect for a last jaunt to our local corn maze.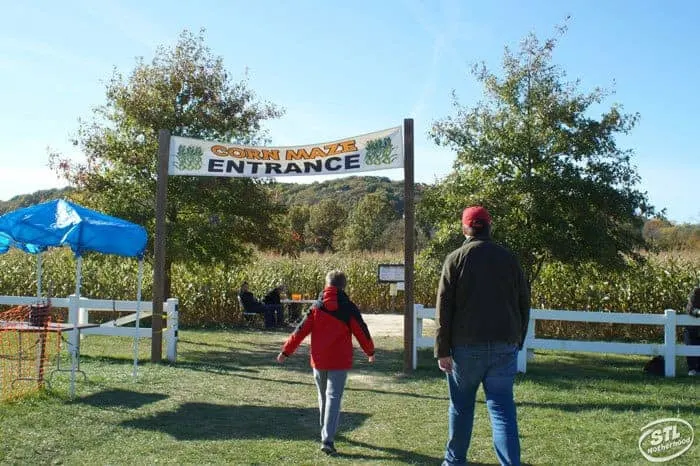 Because the days are getting shorter, I didn't have a lot of time to plan our little outing, so I just threw a cooler in the back of the SUV and grabbed the guys. I knew that we could stop at Schnucks on the way, pick up a couple King of the Hill sandwiches and a few icy cold Coca-Colas™ and be back on the road in no time!
I'm sure you know where your local Schnucks is, but when you're being spontaneous you might want to stop by one closer to your destination. I usually shop at the one in Twin Oaks, but I've also shopped at the one in Belleville on our way to visit the Skyview Drive In, or the one in Clayton which is pretty close to Forest Park. You can find all the Schnucks stores here on their website.
Seriously, I never fix picnics since I discovered Schnucks $6 lunch combo. Besides, their deli people are way better at making sandwiches than I am. The sandwiches are made fresh each day and just waiting to jump in your cart!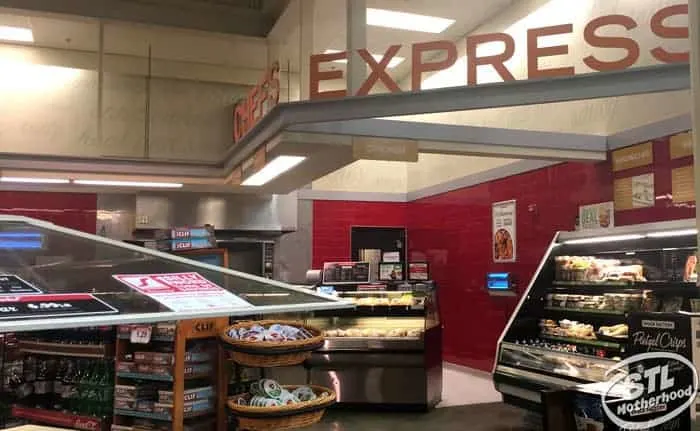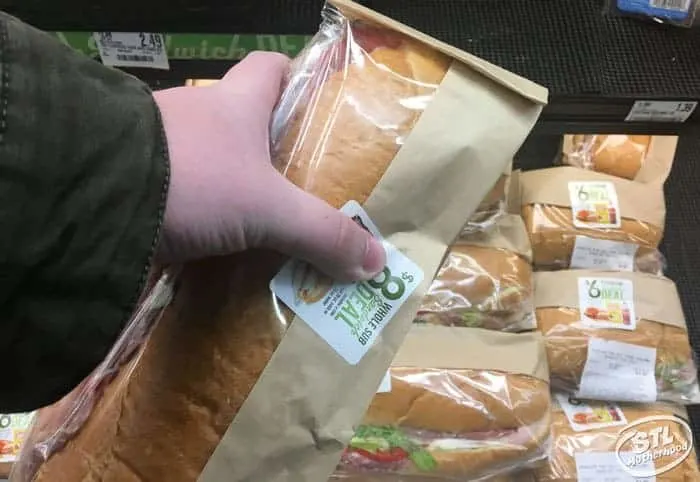 You'll find all kinds of sandwiches in the deli department–King of the Hill, Poorboys, turkey–just pick your favorite. And to keep it simple, Schnucks puts 20oz Coca-Colas right in the same cooler so there's no hunting around for your drink. The Lunch Combo comes with a bag of chips too!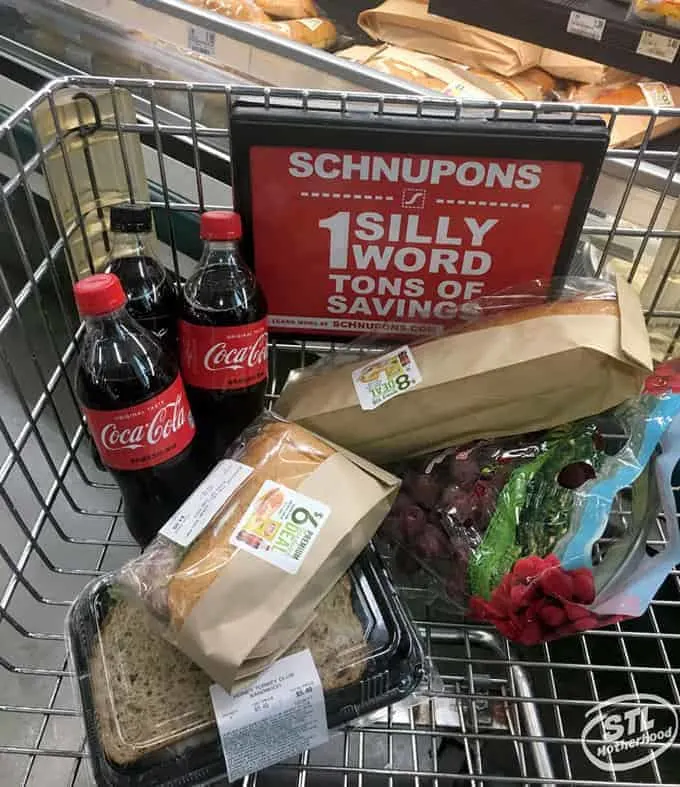 Since the deli is next to the produce department, I grabbed a bag of grapes to go with lunch, then swung through the paper aisle for plates and napkins. I did manage to remember an ice pack for my cooler at home, but if you were in a pinch–they've got ice.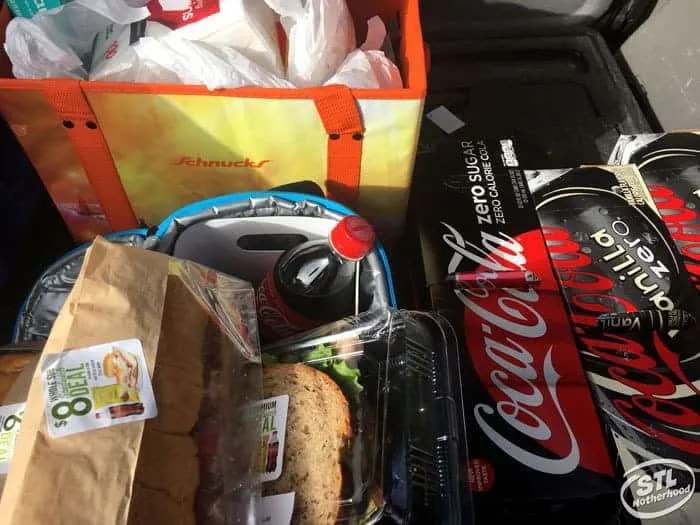 In the Schnucks parking lot I did a quick grocery shuffle and moved our lunch into the cooler. I always carry my picnic blanket for those spontaneous park visits, so we were ready to roll in just a few minutes.
We drove out to Brookdale Farms for a little pumpkin chunkin' and corn maze wandering. Mitch is definitely getting better with the giant sling shot, dontcha think?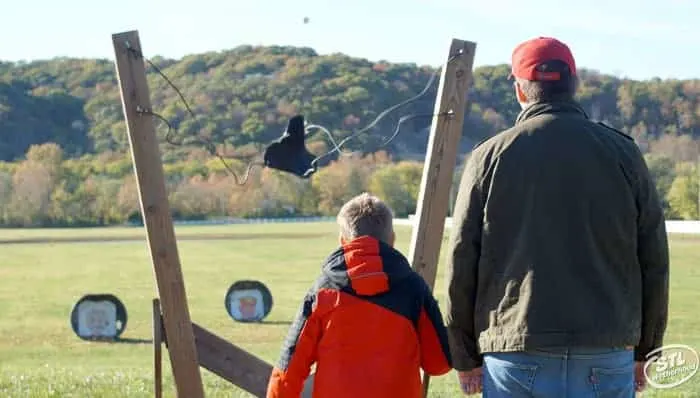 I'm glad we made it out for one last romp through the maze, because pretty soon we'll be thinking of Christmas trees and sled rides.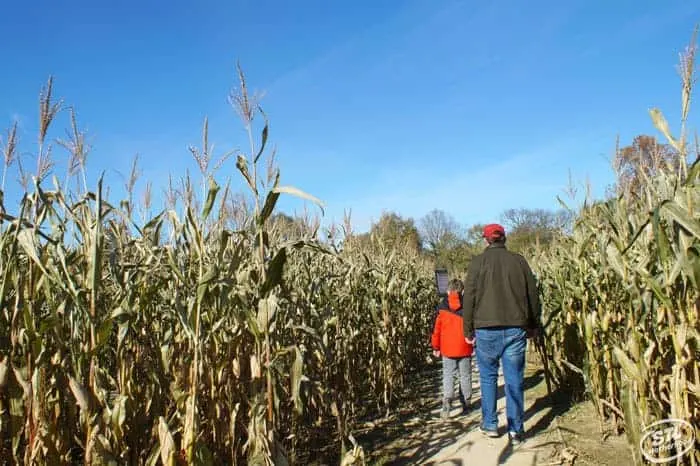 After all that fun, Mitch was getting hungry, so we drove to a nearby park and had our picnic feast!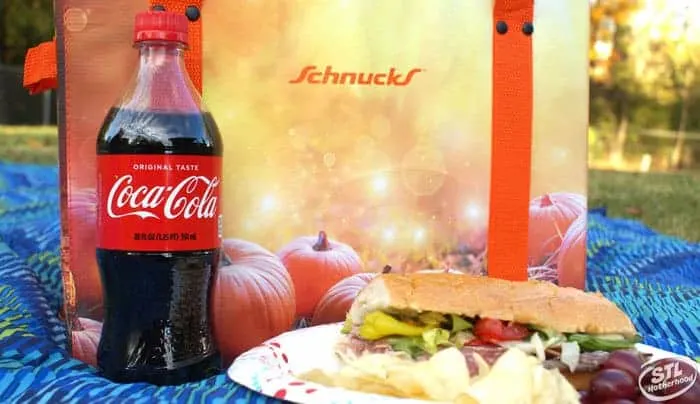 So the next time you're surprised with a beautiful fall day, don't waste it! Just hop in the car and grab lunch from Schnucks and Coca-Cola on your way to family fun.