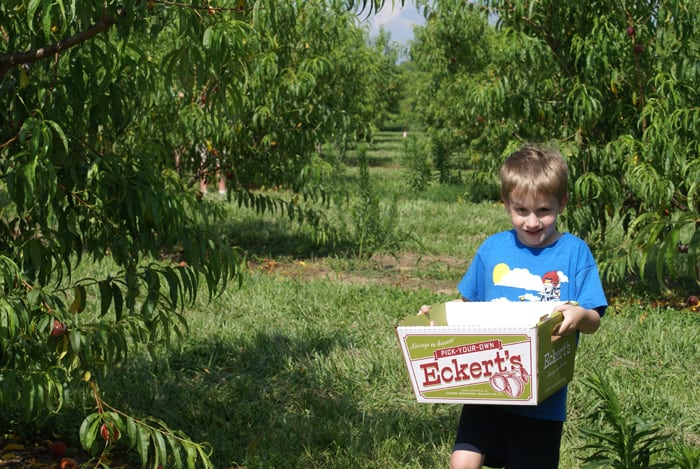 You would NOT believe the amount of fruit, from peaches to pumpkins, that my kids have picked over the years at Eckert's farm in Belleville! We've also made a few epic mistakes. Learn from our mishaps and you'll have the best family adventure ever when you take your family out to the farm.
Plan out your Adventure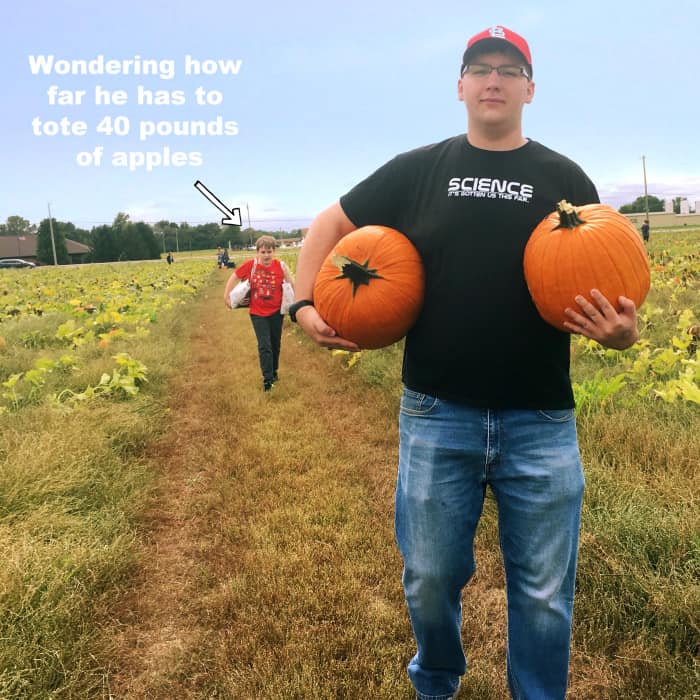 You might think a trip to Eckert's Farm is for one thing: picking apples. Or peaches. Or strawberries. Or pumpkins. But the truth is, many fruit seasons overlap, and Eckert's has added things like flowers and veggies to pick and mazes to walk through! One fall we tried to get apples AND pumpkins and it was a logistical nightmare! Make sure you have enough hands and muscle to get all your goodies on and off the tractor.
Fruit is sold by the pound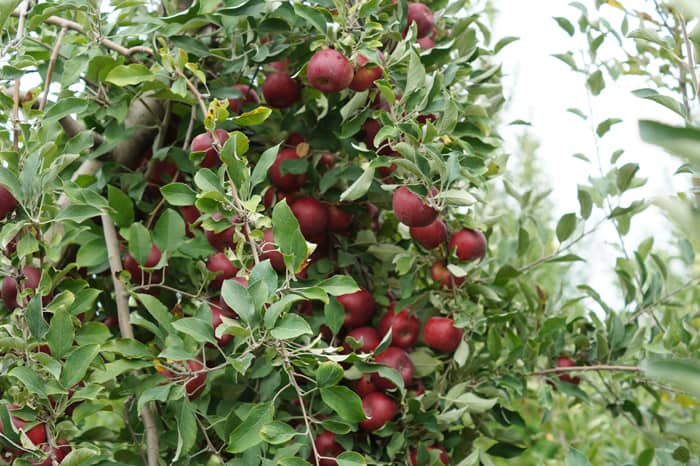 Apples and peaches are surprisingly heavy! If you don't want to end up with $50 dollars worth of fruit, try to slow the kids down by picking only the perfect specimens…and posing for lots of pictures!
Feel free to sample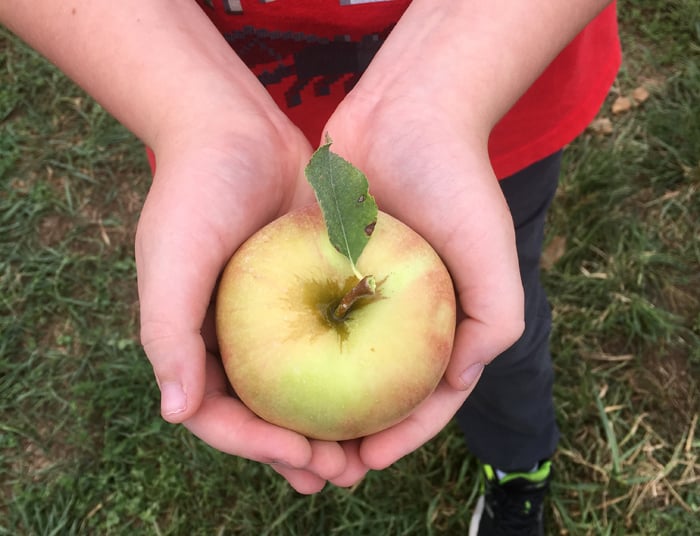 Seriously, it's probably why they charge $2 to access the fields these days. Sampling fruit in the orchard also keeps the kids from putting every single apple or peach in the bag. Bonus tip: if your kid only eats peeled or cut apples, or hates peach fuzz, pack a clean pocket knife to slice fruit on the move.
Make kids carry their own bag
This might keep them from trying to take the whole tree home. Plus, it leaves your hands free for taking pictures!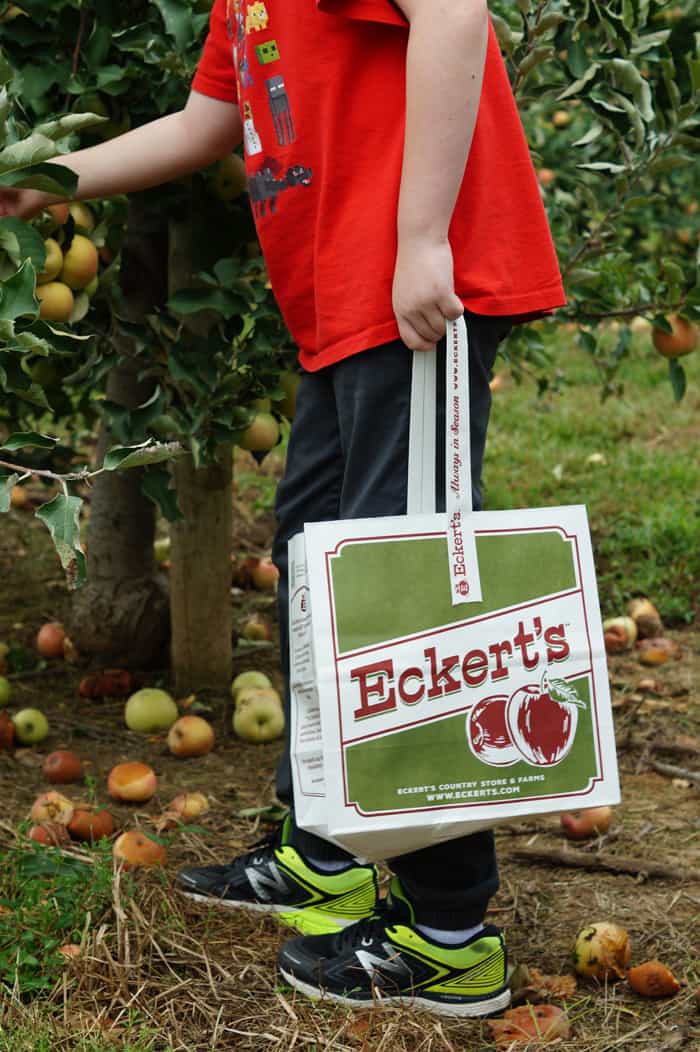 Wear a hat and sunblock
Fruit trees are surprisingly short and don't provide much shade. Wear a hat…not a box. (Ok, my kid is just weird.)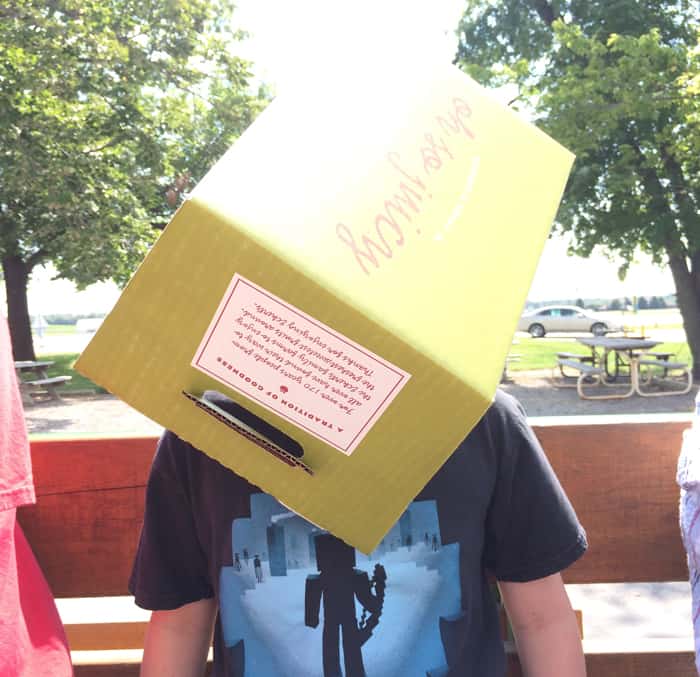 Bring a water bottle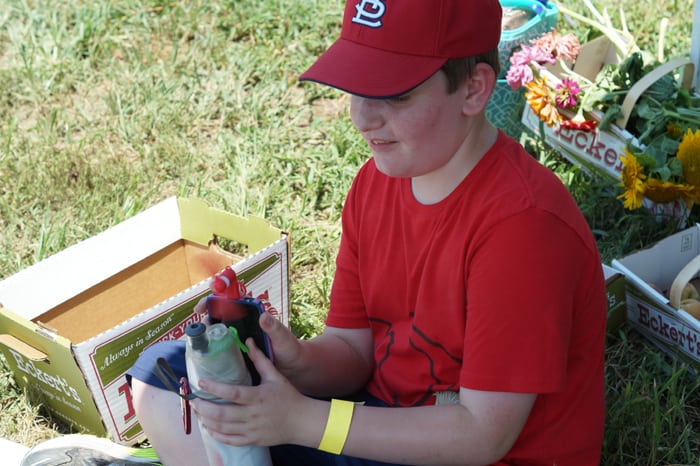 Though Eckert's does provide free water, it's located at the wagon drop off/pickup area. We once got lost in the orchard and it took a while to find the wagon. Water would have been nice! We always pack water when head out in the summer!
Watch out for toys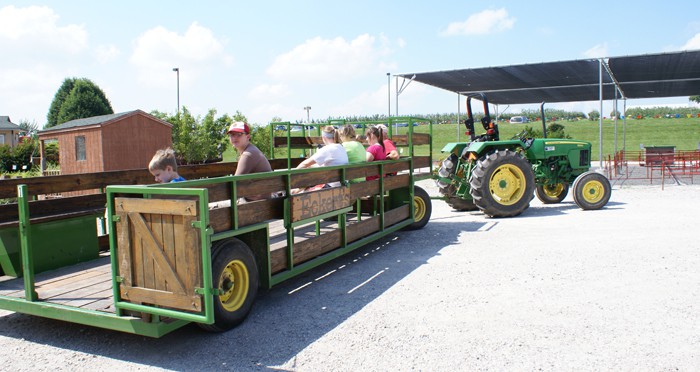 When you're done picking you'll exit the orchard area through the garden shop. Which has a toy department. You've been warned.
Come during the week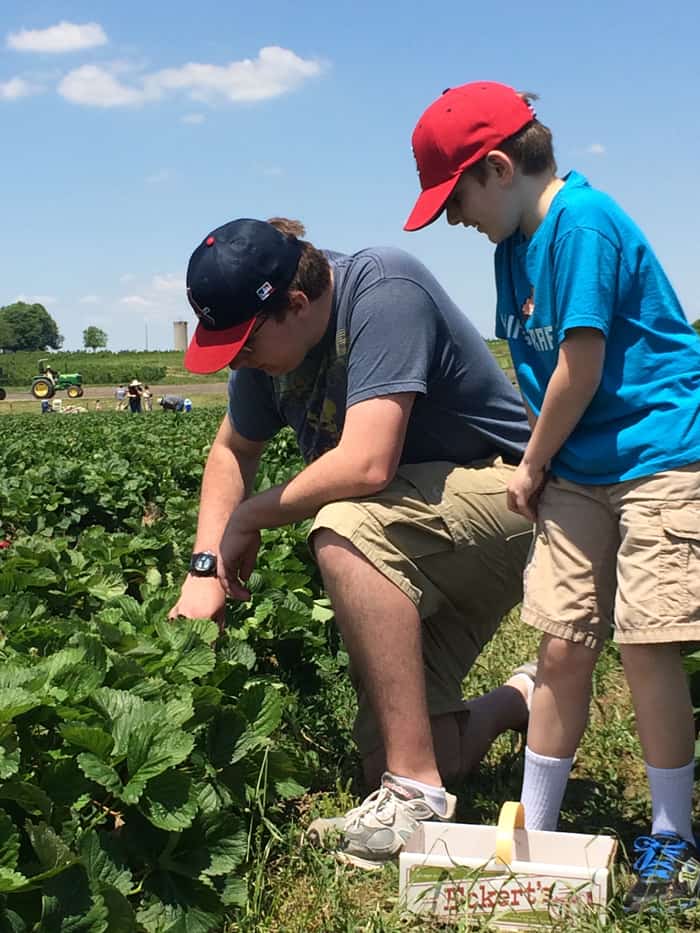 Weekends get pretty crowded, if you can swing a weekday visit you'll get the orchard practically to yourself. We like to pick fruit on school half days!
But weekends have more activities!
If you don't mind a crowd, check Eckert's schedule for family fun weekends. They're famous for throwing country festivals around each and every fruit season!
Stop for an ice cream…er, frozen custard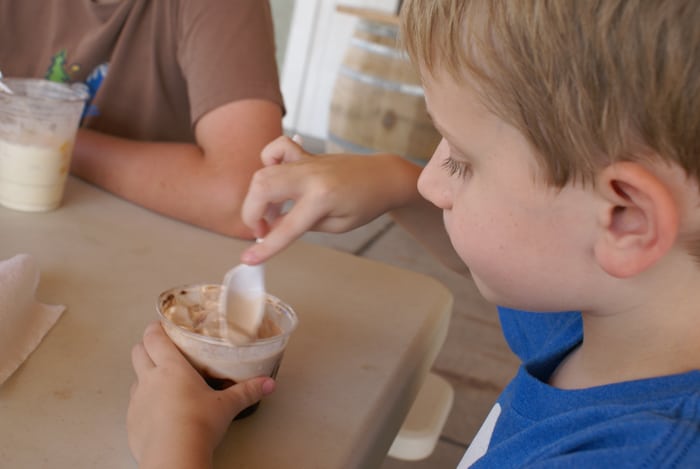 Or lunch. Eckert's is only "20 minutes" from St. Louis. But that means a 30 or 40 minute drive for a lot of St. Louis County moms. Make the most of your trip by planning to have ice cream or lunch. They have an excellent frozen custard stand!
Pick up dinner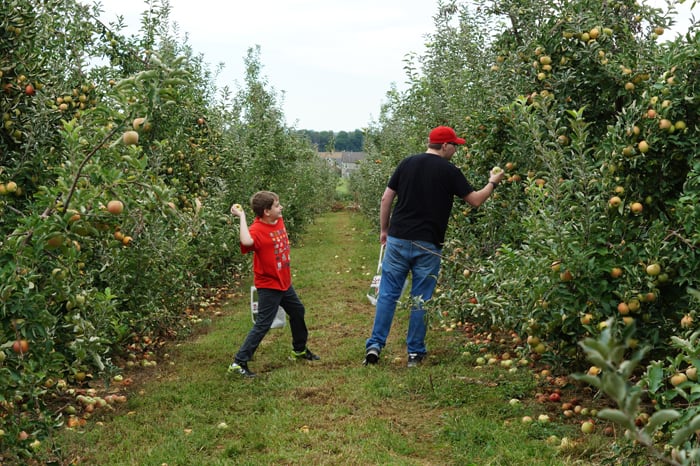 Eckert's Belleville location has a nearly full service grocery store. After a hot and sweaty day in the fields you can bring home a fried chicken dinner or some meat for the grill. And pie. Don't forget the pie!