Mother's Day is a time to kick back, relax and enjoy your day. You deserve it mom! Here's a whole bunch of ways you can celebrate your special day around St. Louis–with or without the kids. It's your day, after all! Celebrate it the way that makes YOU happy.
So what would you like to do? Go on a picnic? Take the kids to the zoo? Have a me day all to yourself? Hit the spa? Go shopping? There's plenty of ideas! I've gone to the art fair the last few years, but I think we'll do something different this year! Here's a few of my favorite ideas for how to spend your Mother's Day.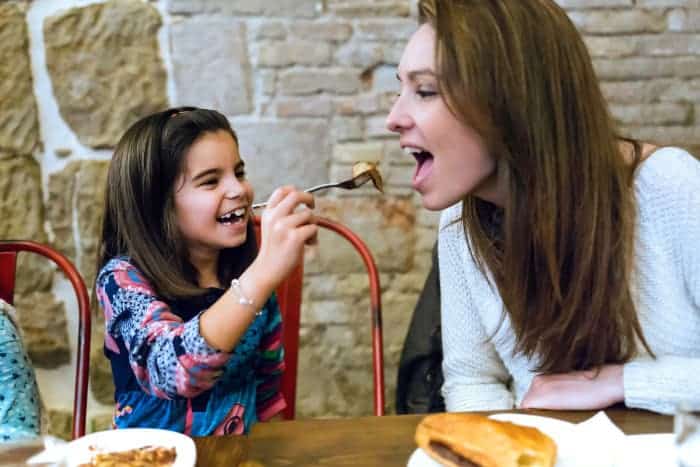 Toast Mom at the Anheuser-Busch Biergarten
Our friends at the the Anheuser-Busch Biergarten are hosting a special brunch-style buffet on Sunday, May 13. From 9 am to 1pm. There will be a special Mother's Day-themed menu with an omelet station, pancakes, biscuits and gravy, grilled chicken, roast beef and more. The buffet is $25 for adults, $15 for children aged 4-9, and is free for children under the age of 3. Mom's first drink is free–so try a Cidre Mimosas, a Budweiser Brewed Mary's or just one of 18 beers on tap.
RSVP recommended. To schedule, call 314-765-0342.
Brunch, Brunch and more Brunch
Need more brunch ideas? Here's a list of 27 or so more places you can go.
 Art Fair at Laumeier Sculpture Park
The art fair at Laumeier is an ongoing tradition–30 something years now–and great for moms who want to get out and doing something a little sophisticated. Or just shop. The fair goes from Friday to Sunday, so you can work the event in no matter what your weekend plans might be. If you want to make it a family outing, there's a fun kid's craft area on Saturday and Sunday. The fair has vendors, food, beer, wine…and plenty of art! Check out their website for more details. The fair is $10 for adults and free for kids under 10. Some special events are extra and may require an RSVP.

Stroll a Farmer's Market
I know, I know…grocery shopping is never fun…except when it's a really cool Farmer's Market. Check out the one at Tower Grove for a fun change of pace. A really good list of Farmer's Markets can be found at St. Louis Sprout and About.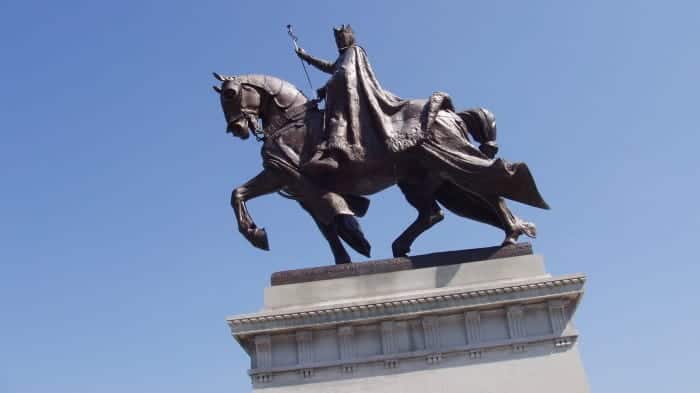 Visit the Art Museum
As the mother of boys, I can attest that I never get to the Art Museum enough! Plan a solo stroll through over 30,000 works of art, or bring the kids. Mother's Day is also a free Family Sunday with a hands on craft and special family friendly tour. The museum's elegant Panorama restaurant will be hosting a Sunday brunch–you might want to make those reservations now! Check out the St. Louis Art Museum's website for more details.
Visit the Zoo
The Mother's Day brunch is probably sold out by the time you read this, but the zoo is still great family fun no matter when you go. Pack a picnic lunch and make sure you swing by the new Tasmanian devil habitat in the Children's Zoo.
Beer, Goats and Ice Cream at Grant's Farm
Grant's Farm is one of my favorite things to do with the kids. There's a good chance it will be busy! Did you know you can park your bike at Grant's Farm for free? You'll save a lot of time trying to park your car on a busy day, and you'll get some exercise too! Check out Grant's Trail if you're interested. You might want to know that they added slushy machines to the deli (next to the hospitality bar) so if snow cones make you cringe, you have options!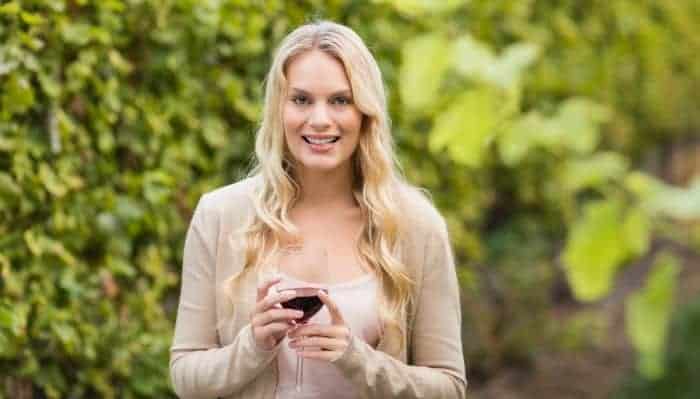 Winery Tour
Did you know that we have tiny chunk of Germany in St. Charles County? And a bit of France out by Ste Genevieve? My personal favorite is the Yellow Farmhouse in Defiance, off the Katy trail. If you're the athletic type, you can park your car at the Augusta trail head and peddle to Defiance. Or visa versa. The Augusta trail head is by Augusta Brewing, with a very nice patio/lawn dining set up. In between is Sugar Creek Winery. 
For even more ideas on wine tours, check out the Wine Country site by the department of tourism.
 
Pack a Picnic
Don't want to make an RSVP and get all fancy for brunch? How about a picnic instead? Here's my favorite picnic spots in St. Louis.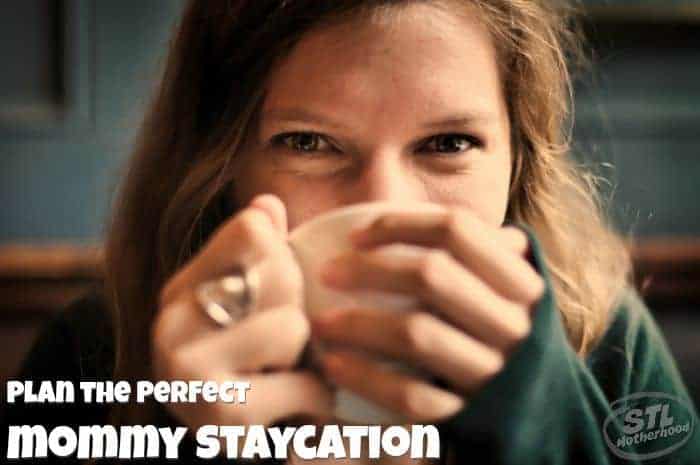 Have a Me Day
Have your hubby, the grandparents, or a friend take your kids to the zoo, the park or Grant's Farm without you! Then spend the day enjoying the quiet. Just promise me you won't do any laundry, ok?