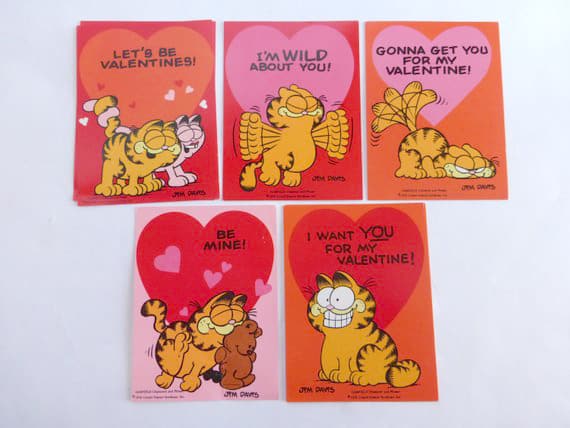 I remember being 9-years-old and sitting in my room agonizing over a pile of department store Valentine cards to hand out to my classmates. I'd rank the pile from those cards that exuded true love down to "I acknowledge your existence" and pick the best one for that boy I had a crush on. My friends got the next best cards and I save the least special for the rest of the class.
Whew. It was hard growing up before political correctness set in.
Valentines for Today's Classroom

Classroom Valentine's have changed a bit since I was a kid. Many teachers frown on putting a recipient name on the cards, insisting that it "speeds up the process" if everyone just gets a random card. It's more likely they've avoiding tangling with FERPA laws–or just too busy to print out a list of kids names.
And if that's not boring enough, big box store Valentine's are limited to what's hot right this second or something so generic it's uncool. That's why we started making our own Valentines! We make one perfect card–without any pink or smushiness to it–and print out enough for the whole class. My kid signs it and BOOM. Done.
(Psst: Your kid needs a box for all those Valentines!)
Here's a whole bunch of FREE printable classroom Valentines your kids can choose for that perfectly friendly Valentine message to all their classmates.
Fortnight Valentines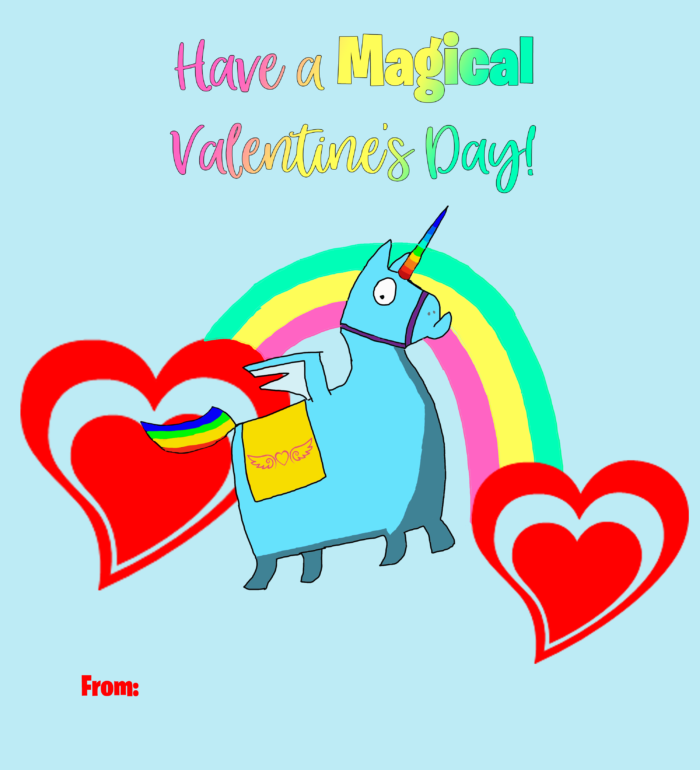 Fortnight Unicorn Llama & Battle Bus Cards
Star Wars Valentines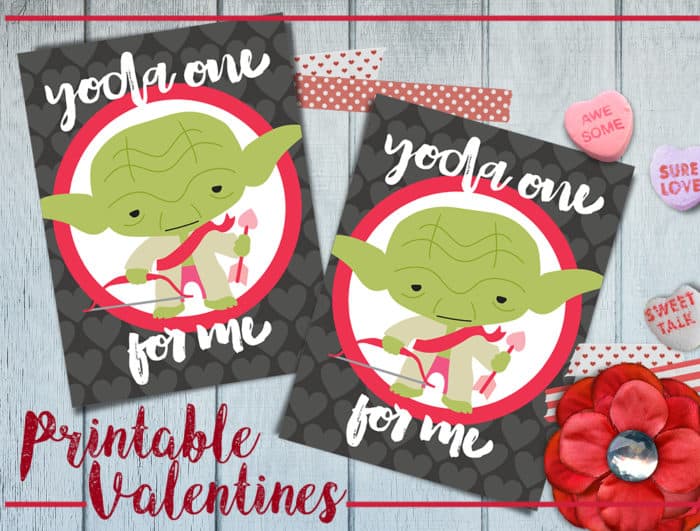 Star Wars Valentines with Solo, Yoda and Storm Trooper
Yoda Valentine with cute TP roll Yoda to hold a note.
BB8, Join the Heart Side plus 4 more Star Wars Valentines.
Minecraft Valentines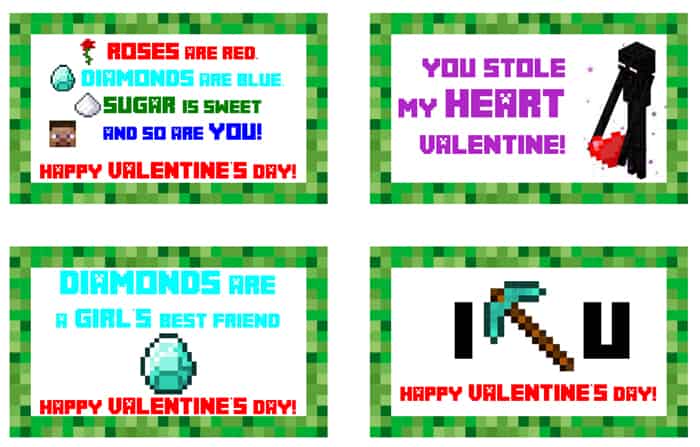 8 Minecraft sayings Valentine cards.
6 Minecraft Valentines with mini chocolate bars.
LEGO Valentines

What should we build? Friendship!
LEGO Valentine Cards. Add building block candy.
Build a Heart Valentine Kit. Add LEGOs from a Classic box of LEGOs.
Harry Potter Valentine Cards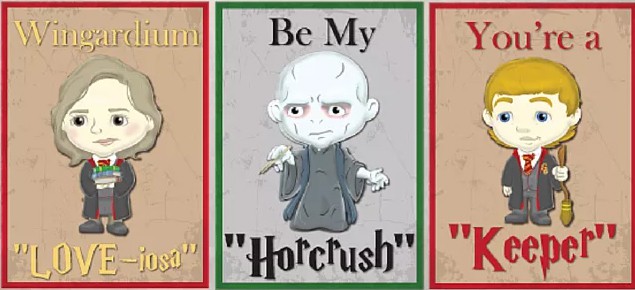 9 Harry Potter pun Valentine Cards
Nine more Harry Potter punny Valentines.
Golden Snitch Valentine. Add a golden Ferrero Rocher candy to complete!
Monster Book of Monsters Valentine. Wrap around a mini composition journal.
Shopkins Valentines Cards
Shopkins sweets Valentine cards
You Are Limited Edition Shopkins Card. Add Shopkin charm.
Mario Valentine Cards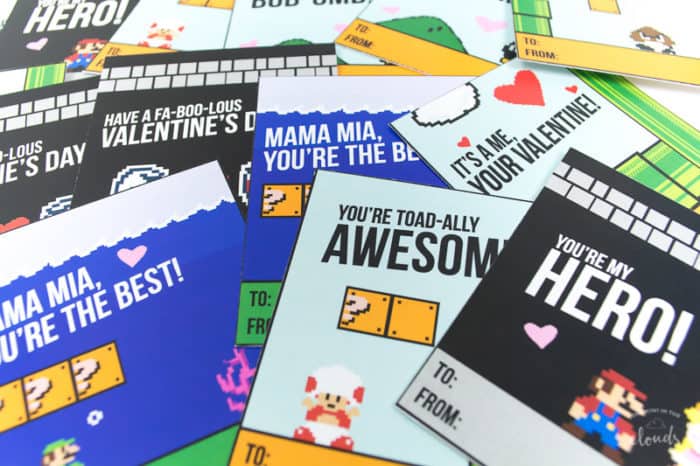 PokeMon Valentines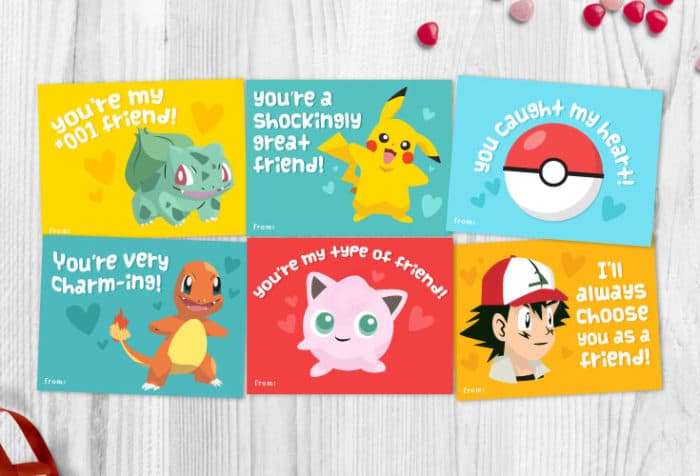 I Choose YOU Pokemon pokeball cards
Despicable Me Minion Cards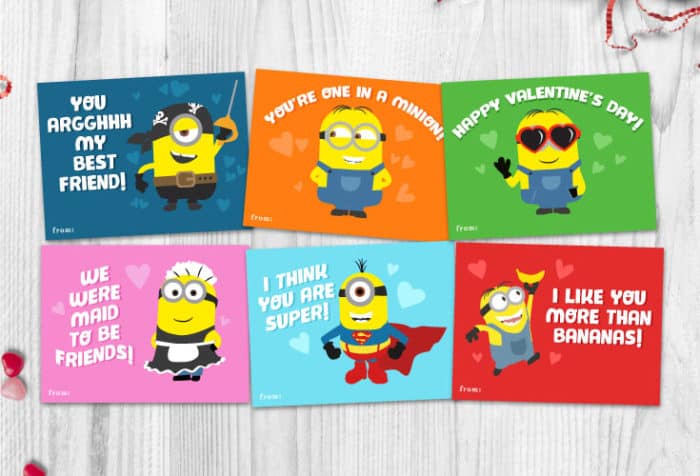 6 Minion Valentines for everyone
6 more Despicable Me 2 Minion cards
Back to Basics Valentines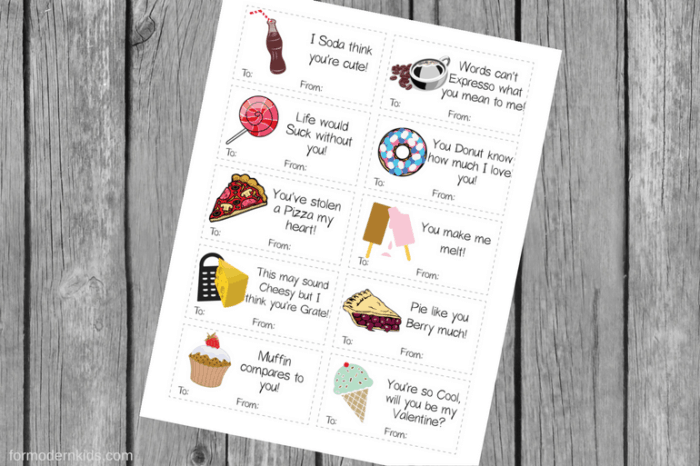 9 Avengers (plus Super Man and Batman) Super Hero Valentines
Upcycled newsprint hearts Valentine Cards
Bookmark Valentine cards for readers
We Swim in the Same School fish card.
Some Assembly Required DIY Valentine Cards
Cards with artsy details and non-candy treats attached.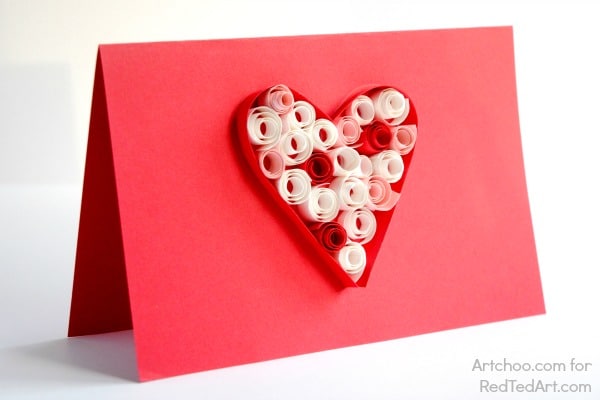 Squishy Hearts (with gel in a sealed bag) Valentine
Heart Bouquet Card with 3D flowers
Silhouette "you're the write stuff" Valentine
Silhouette "U R A Winner" tic tac toe game Valentine
Home Made Valentine collage card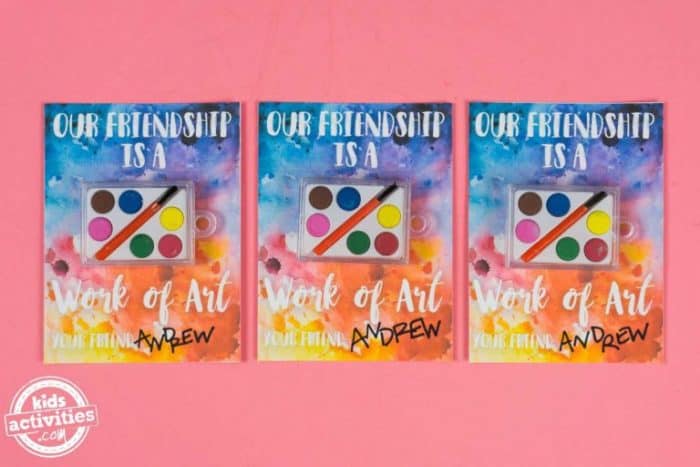 Watercolor Valentine with tiny art set
Glider Valentines! Attach a paper glider or little plane.
You make my heart grow! Valentine with seeds.
Crayon heart Valentine card. Attach a homemade heart shaped crayon.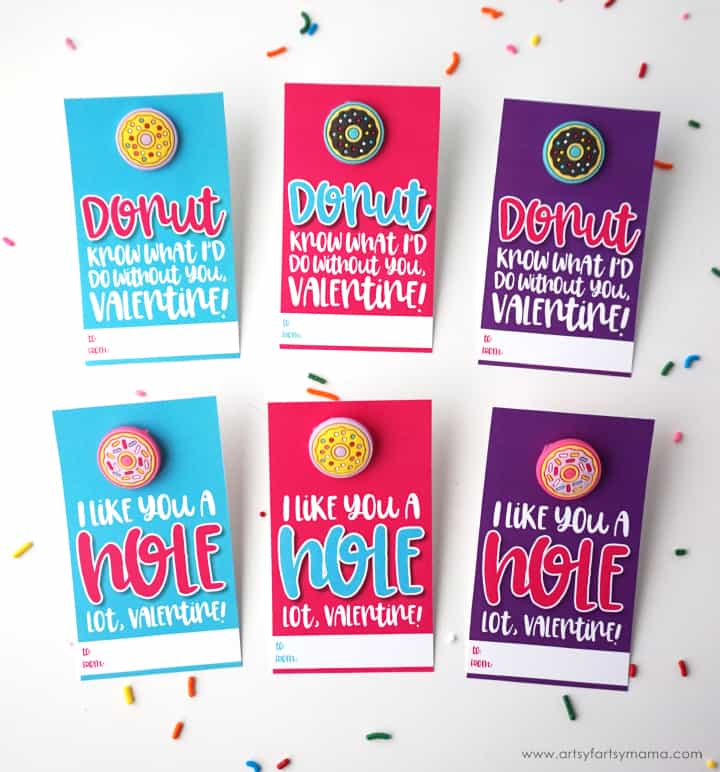 Donut themed Valentines. Attach donut eraser or trinket.
Scratch-Off Valentine Cards. Use special scratch off stickers from Amazon.
You're a Super Hero Cards. Attach super hero rings from Oriental Trader.
Be my Valen-Slime. Labels for small containers of slime.
You Make My Heart Float. Card with bubble wand.
Shark facts Valentines. Perfect if you add a shark tooth!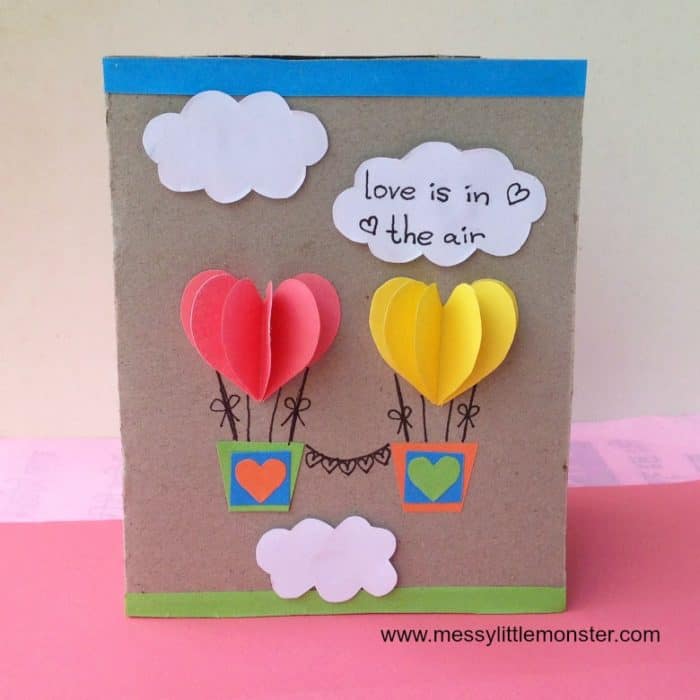 Love is in the Air. Hot air balloon 3D card.
Tiny folded heart envelope cards. Write a secret message inside!
Conversation heart folded Valentine.
Stamped on my Heart. Attach a stamper!
Valentine Science. Roll up and place in a test tube!
Love is a Battlefield. Attach little green Army Men!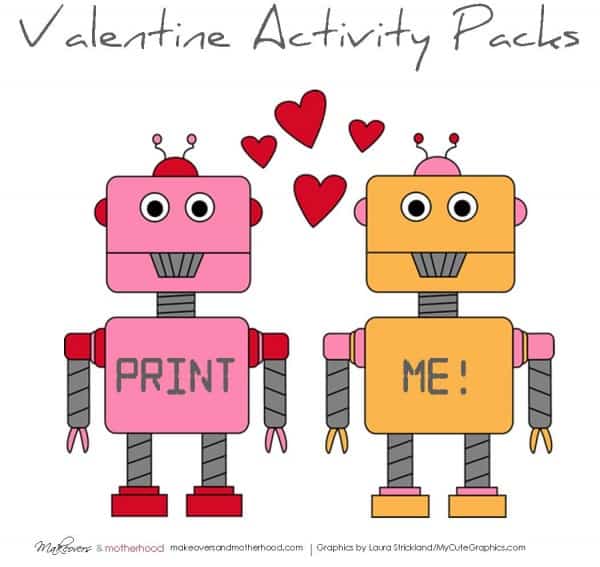 You Make Life Jolly. Add Jolly Ranchers!
Bonus: Valentine Activity Pack to hand out to friends!