When we switched to a filterless coffee maker I found myself pondering a stack of opened, but no longer needed, coffee filters in my pantry. Hmmmm, what to do? What to do?
Coffee filters crafts are pretty easy for kids–in fact, you'll want to buy stacks of filters just to make all the nifty art and STEM projects I've found for you!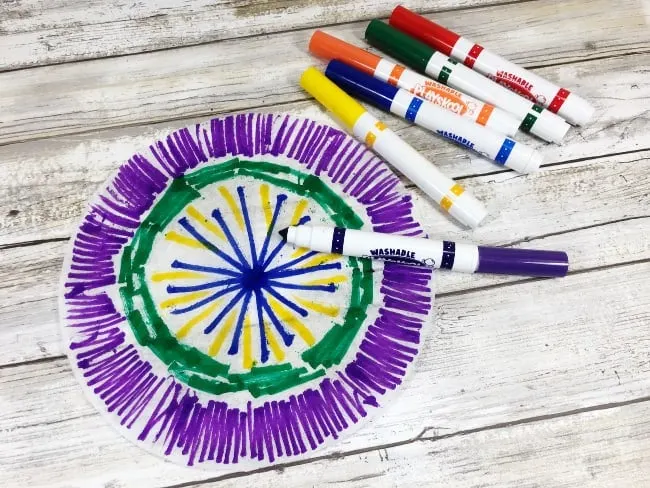 How to Color Coffee Filters for Arts and Crafts
There's tons of ways to color to your plain white coffee filters. Most crafts are looking for a dreamy water color look.
Scribble with water based markers and spritz with water
Dribble dye colored water with eye dropper
Splatter with water color paint
Dunk in a glass of dyed water
Our first craft gets right to the basics: art! Perfect for preschoolers who haven't done any crafts with coffee filters yet–this project just lets them experiment with color.
The first craft we ever made with coffee filters was the classic butterfly. This is hands down one of the easiest crafts to do with little kids. You can customize your butterfly a hundred ways! Even bigger kids will get a kick out of making more detailed variations.
This one by Organised Island uses just decorated coffee filters and fuzzy sticks, so there's nothing to glue! It's so simple and looks so cute!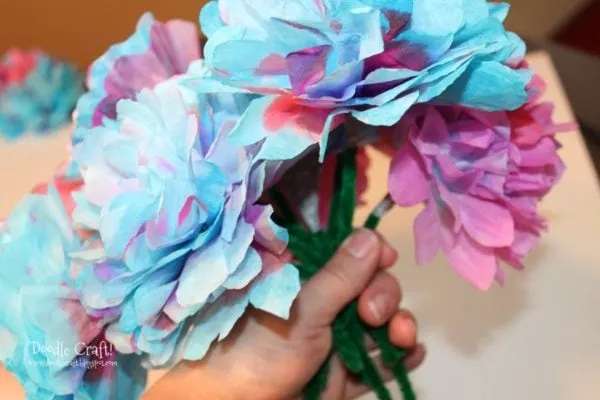 Make bundles of paper flowers–dyed in spring colors–and turn them into a super cute wreath. You have to love a craft that kids can make, but look good enough for the front door!
Create a colorful window display of brightly colored Easter Eggs from coffee filters. The way colors spread around the filter paper looks really fitting for springtime eggs.
Break out the red, white and blue for these Fourth of July paper fireworks. Makes a great table decoration too!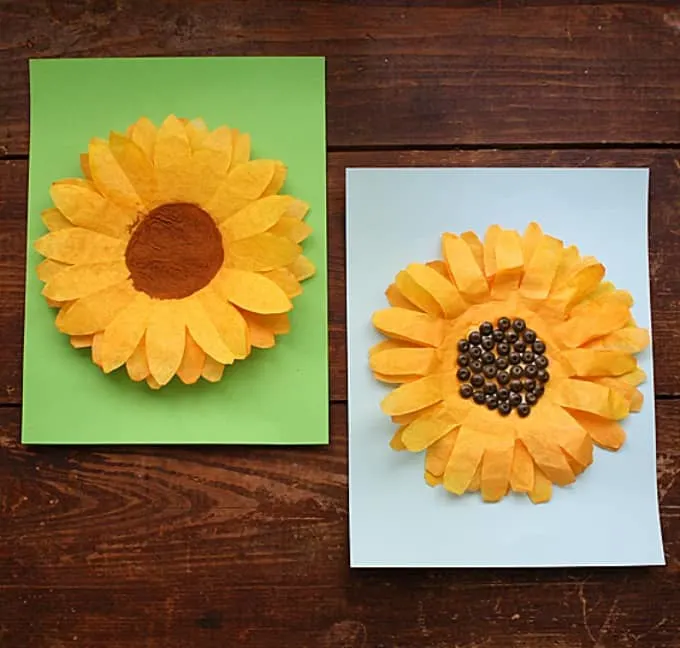 Here's one I haven't thought of–coffee filters make GREAT flower petals! This craft turns them into giant sunflowers, but you're only limited by your imagination!
Want to bring beautiful autumn colors indoors…without the mess of crumbling leaves? Here's a fun and artsy way to make your own colorful fall leaves from…you guessed it…coffee filters!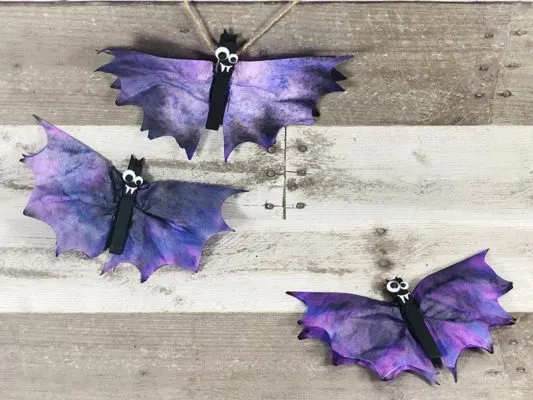 These bats are so perfect for a kid friendly Halloween–especially when you give them silly faces! I love how they're dyed PURPLE and not just black–because really, how much black and orange do you need on Halloween?
You don't need to color this craft–just cut the filter into "spider webs" and adorn with creepy crawlies for the perfect not so spooky Halloween decoration.
Did you know you can up your snowflake game by using coffee filters instead of plain paper? The filters are not only delicate like snowflakes, but their already round–no worries about weird square flakes! Plus, you can give them the water color treatment to make them extra special.
Show your kids the science of color as you break down black ink into all the colors of the rainbow. I've seen variations of this cool experiment done at STEM camp and at the Magic House's science lab. But I didn't know that it could be done without any fancy equipment!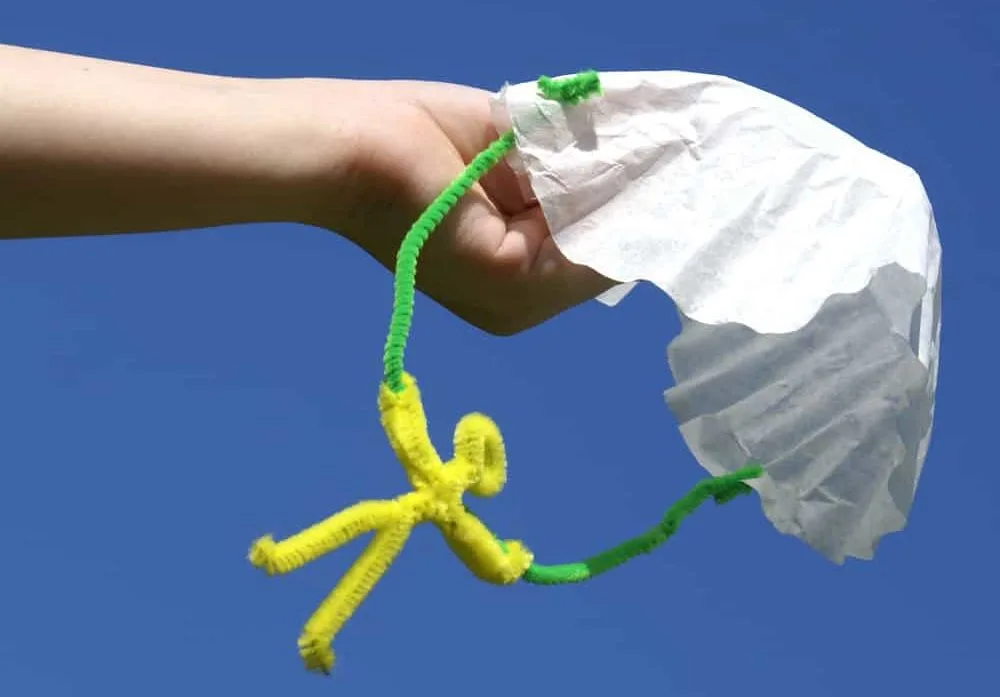 We've made this old school toy a lot–coffee filters are easy to turn into a parachute that can hold a stick figure man (like ours) or even a LEGO mini fig!