Ditch the screen and get hands-on with this super cool (and totally interactive) poster map of the United States! It's the only scratch off map designed for kids…by moms!
Mitch and I received a free map to play with for this review. All opinions are our own.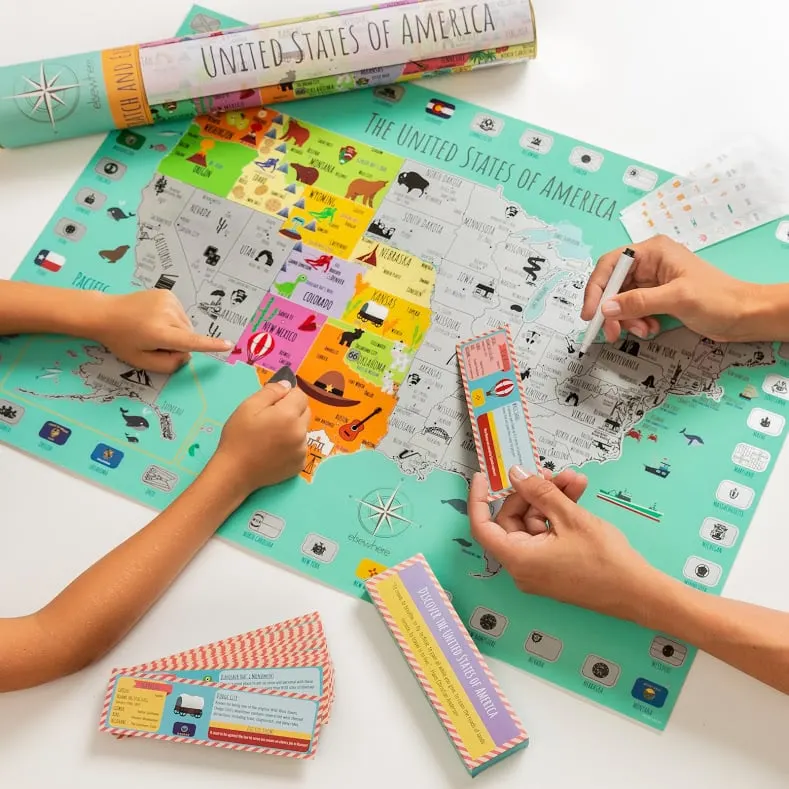 Unlike old school paper maps, The Elsewhere USA Scratch Off Map Poster is printed on durable spill proof plastic–it won't tear or crumple up as your kid looks over the map again and again. It also has several fun "game elements" you can use to help your kids learn facts about the USA.
Scratch Off Map Surface
There's a couple of fun ways to explore this map.
First: It's a giant Scratch Off game! The map is covered with a silver foil overlay and comes with a metal guitar pick. Kids can scratch off the states they know, the states they've been too, or just all the states! You decide–it's your map!
The outer edge of the map displays all the state flags–which are also covered in silver foil.
Mitch decided that he would only scratch off the states he's visited. He said it was really fun to scratch off the states, so he might change his mind later…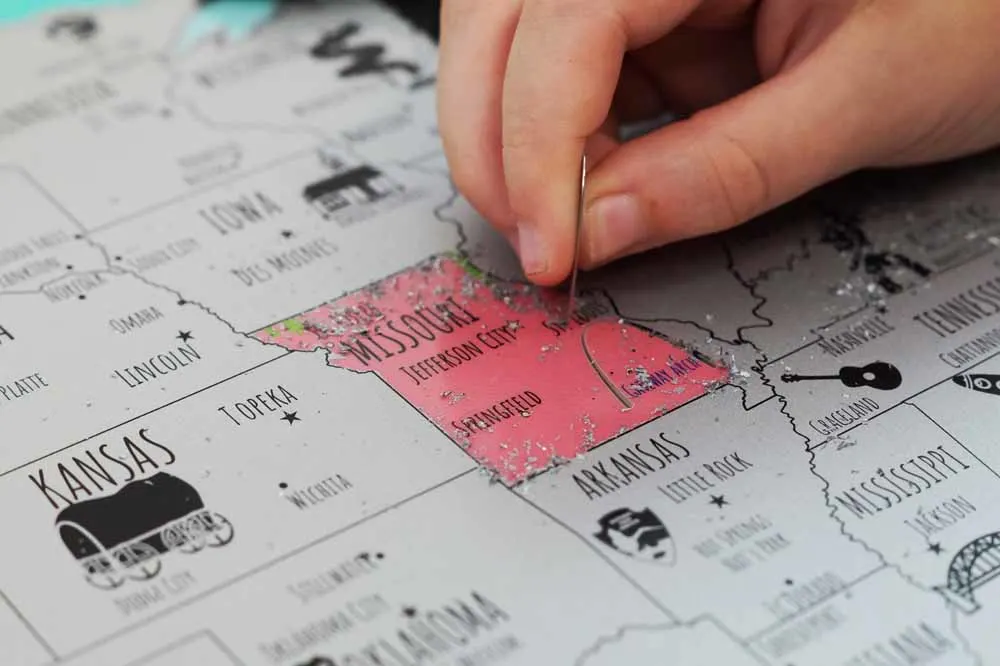 As kid's scratch the surface clean they'll reveal colors and fun images. State names, capitals and major cities are printed on the foil surface too, so if you chose to only scratch off select states you can still see important map facts.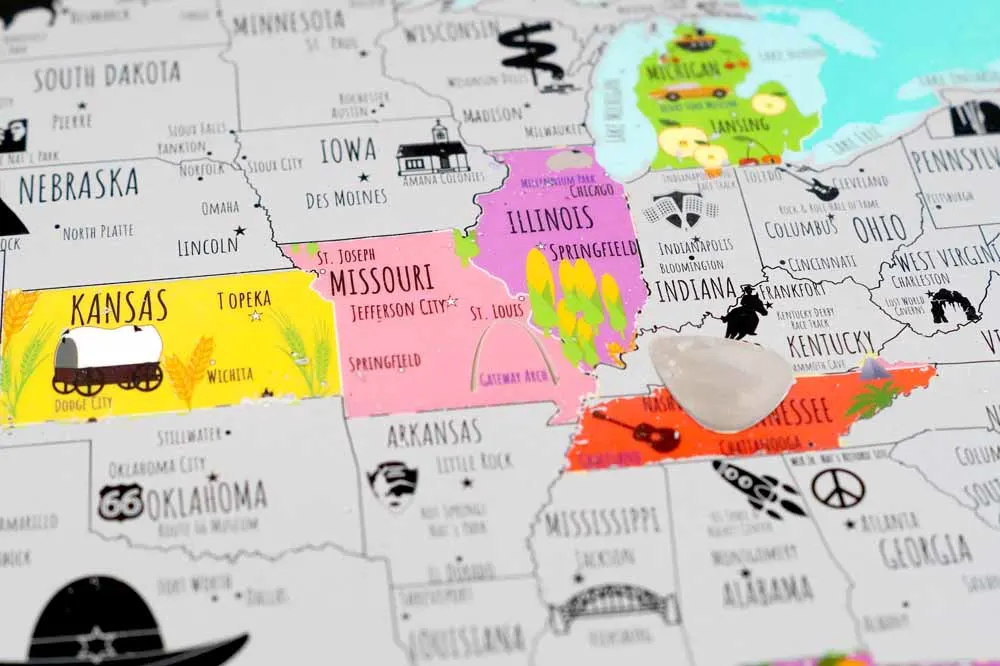 Dry Erase Surface
You can write & erase on the map's plastic surface with a dry erase marker–one is even included with your kit.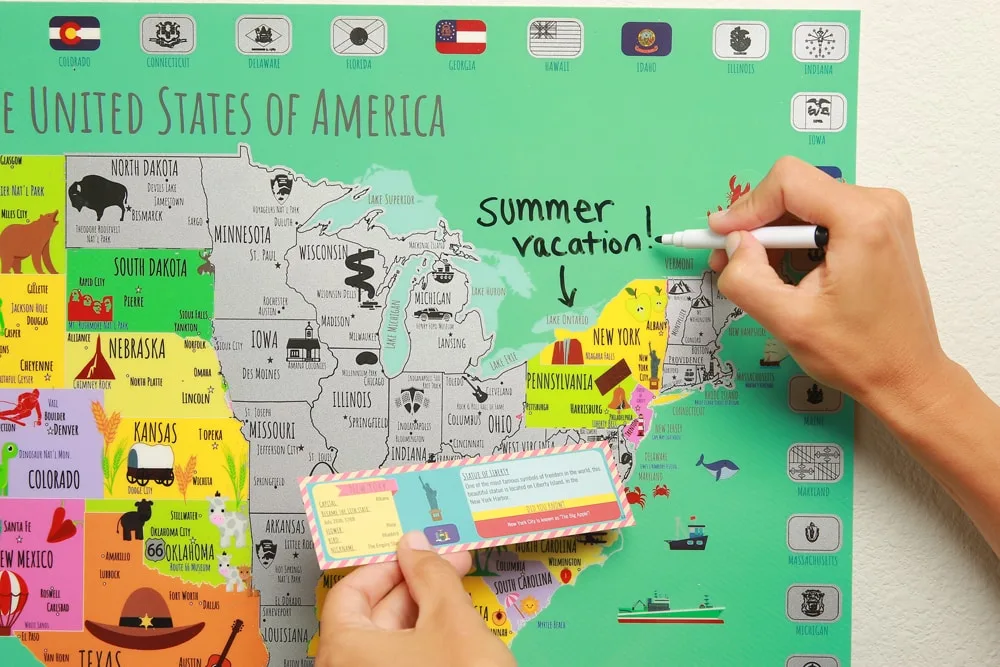 Landmark Cards
The map comes with 32 double sided fact cards to help you learn about fun places in America. These are also handy if you need to quiz your kid on state capitals…or if you just want to learn more about places you want to visit.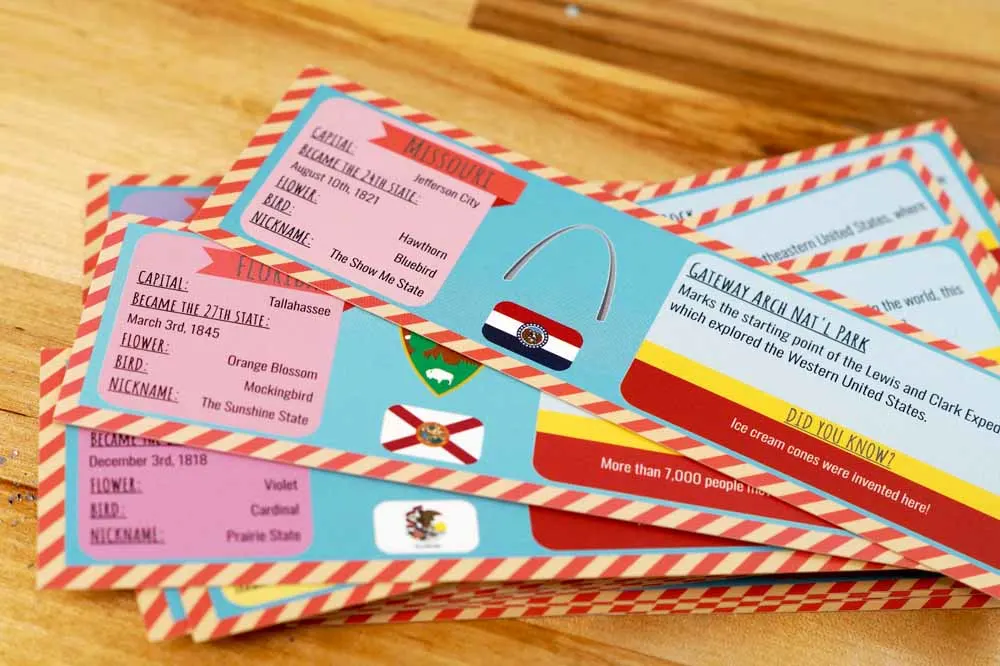 Buy the Map on Amazon
The Elsewhere USA Scratch Off Map Poster is exclusively sold on Amazon.