Can you really lose massive inches in a few weeks with weight training? I decided to find out if I could drop a pants size or two this fall with the help of Forward Fitness, a stellar gym in Maplewood.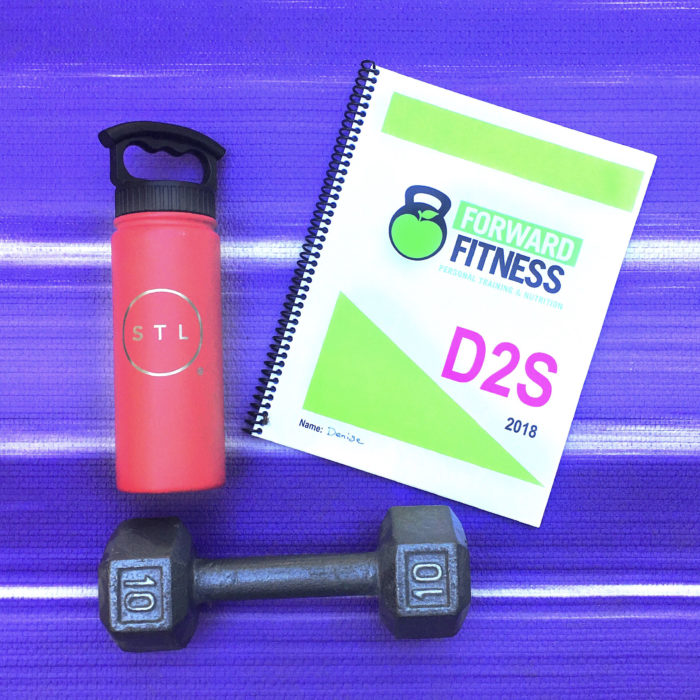 This post is sponsored by Forward Fitness, all opinions are my own.
Forward Fitness
Forward Fitness is a cutting edge studio that provides loads of personalized attention to all it's clients. You're not just a number here–you're family! The gym specializes in weight training and kettlebell work, with both semi-private coaching and group fitness classes. There's no treadmills here, just lots of iron and a super friendly staff that wants to see you succeed.
The coaches at Forward Fitness want to get to know you before you start working out with them, so everyone goes though a Functional Movement System screening. Why? They're not going to throw you into a class with a "sink or swim" mentality! The screening measures your flexibility and range of movement, which lets the coaches tailor your workouts.
Drop 2 Pants Sizes Challenge
Forward Fitness likes to host challenges for their members, like the Drop 2 Pants Sizes challenge I just finished. Why? It gives people goals to track and crush! (Right now they're doing a Holiday Hold 'Em to keep people from gaining dreaded pounds if they over do on the eggnog and cookies.)
I started the Drop 2 Pants Sizes in September and wrapped it up in October, eight short weeks later. In that time I received nutrition coaching, attended weekly accountability meetings and sweated my butt off (literally) with four workouts a week. I started as a size 16 and ended as a size 14. My challenge jeans were a size 12 (same brand and style) and yes, those suckers buttoned up when it was all done.

I have never seen this kind of success in a diet or exercise program–and I've tried a few! I'll be the first to tell you, I didn't follow my diet to the letter, but even so, the workouts really give you results!
The diet I did–or attempted to do–while participating in the Drop 2 Pants Sizes challenge was a variation on the classic low carb diet. My nutritionist also encouraged us to kick the sugar habit completely–including sweeteners. I took diet soda off the menu and banished Splenda from my morning coffee. I also abstained from alcohol, white bread and doubled down on veggies and water.
Now I'll be honest with you, my hardcore diet attitude started to waiver after 3 weeks. I still drank lots of water and fixed balanced low carb, high protein meals, but I added back one beloved Coke Zero a day. My taste buds got the better of me, and just couldn't handle the flavor desert. I WAS very successful with eliminating sweeteners from my coffee, and I can still appreciate a cup of coffee with cream.
I Wasn't Alone
Forward Fitness invited two other "ordinary" mom bloggers to try the challenge, and I'm happy to report we all kicked butt! Jen from And Hattie Makes Three and Melissa from Sippy Cup Mom both had great results from doing the workout. And believe me, if we can do it, you can too!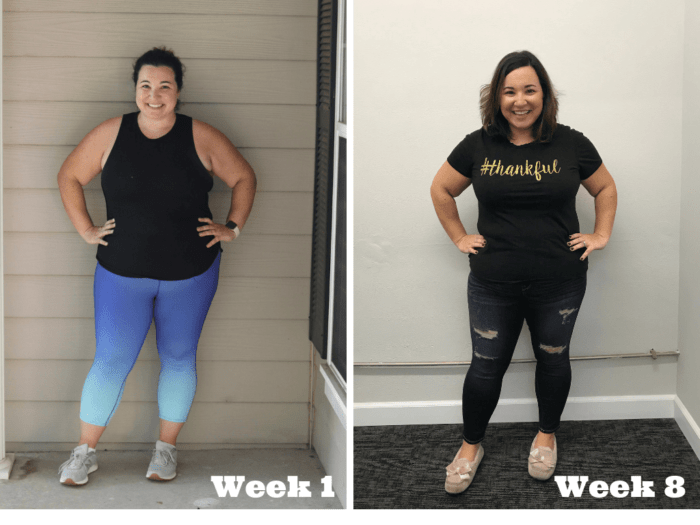 How to Take Action Now
The Drop 2 Pants Sizes Challenge is officially over, but that doesn't mean you've missed the boat. You can still get the same results I did by joining Forward Fitness and signing up for a little nutrition coaching. Commit to attending regular workouts and learn how to lift weights safely with the great coaches at Forward Fitness. Pretty soon you'll see results!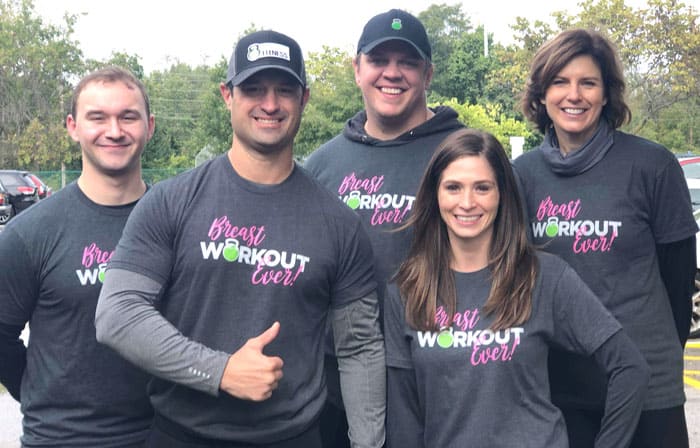 Check out Forward Fitness at 3111 Sutton Blvd, Maplewood
Phone: (314) 367-9273
Email: [email protected]