My fridge is part command center, part art gallery. I've got a wipe off calendar, notes from school, a meal planning list (from last month) and a whole lot of Mitch's art stuck to it…all with magnets!
I'll admit my refrigerator was getting pretty cluttered, so I've started turning Mitch's art INTO the magnets that hold other bits of paper and drawings. It's a great way to recycle the junk while holding on the memories.
What Kinds of Magnets Should I use?
First, a word on magnets. There's several kinds you can use out there. I've used recycled junk mail magnets–you know, those thin sheet magnets that have game schedules printed on them. These are great for turning INTO art but don't have a lot of strength to them for holding other papers too.
You can buy fresh sheet magnets from the craft aisle or at Amazon here.
I don't recommend magnetic tape–the tape usually wants to stay curved–I've had some pop right off Mitch's crafts! Plus, it's not very strong.
Neodymium — or Rare Earth — magnets are super strong and will hold a crap ton of things to your fridge. Use a decent glue if you're going rare Earth! These magnets are also great for science projects. These are tougher to find at places like Walmart, so just order them online–here's a pack of 80 magnets in 5 sizes from Amazon.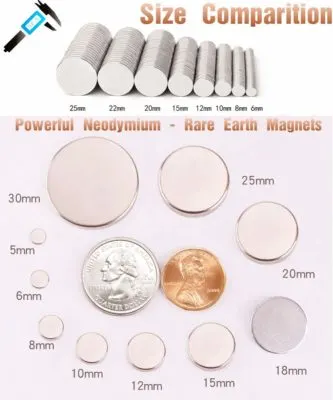 Ceramic Magnets are a bit cheaper and can hold a few sheets of paper as well as a craft project glued to the surface. The might leave marks on your fridge if you push the magnets around, so be careful. Ceramic magnets are pretty common in the craft aisle, or toss a few in your Amazon cart here.
Ceramic magnets can also be found with adhesive backing, which can save you a step when making your crafts.
Magnet Safety
First, don't do any of these Magnet crafts with toddlers and little kids who put everything in their mouth. Most of these are too small and can be a choking hazard. And you SERIOUSLY do not want rare Earth magnets anywhere near kids who eat random objects they find stuck to the fridge…
Rare Earth magnets are so strong that really big ones can SMASH THINGS. Little ones can get stuck to your fridge and are obviously really dangerous if anyone swallows them.
Fun Break: Watch the Slow Mo Guy Smash things with big magnets!
Mitch and I LOVE the Slow Mo guys! Now back to crafting!
Use These Clear Gems to Make Fridge Magnets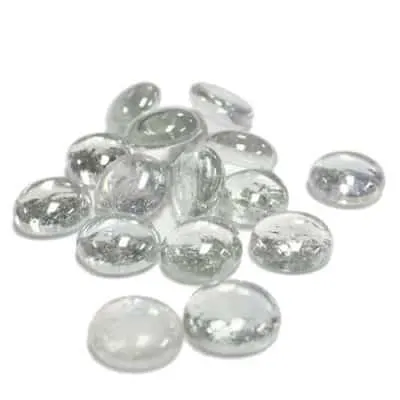 Some of the magnets we're going to make use clear gems–or tiles–to cover the bits of art your kid made. You might get lucky and find vase filling gems at the Dollar Tree, but in case you want something special, here's a few Amazon links to help you out.
What Kind of Glue Should I use?
Mitch has a long standing impatience with standard white glue. It's just not fast enough for him! You might be tempted to break out the glue sticks for these crafts–but please don't. Glue sticks are great for mess free paper gluing, and that's about it.
For gluing art to clear glass: Mod Podge Gloss. Super clear and it's a sealer too!
For gluing foam and felt: Aleene's Felt & Foam Glue. Can't go wrong with Tacky Glue!
For gluing magnets to just about anything else: Hot Glue. We LOVE our hot glue gun! Ok, it's actually a low temp glue gun, which is a little safer.
---
I asked some of my fellow crafty parent bloggers how THEY make decorative fridge magnets and now I've got even MORE ideas. Now to clear that calendar for some crafting time…
---
Turn Drawings into Art
This is one Mitch did–we saved some of his doodles by turning them into magnets with a bit of recycling and Mod Podge.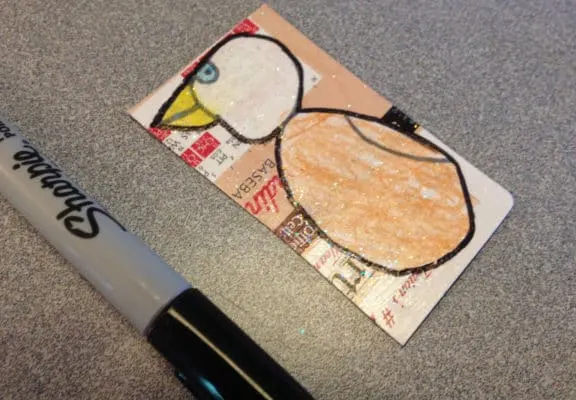 Turn Your Kid's Art into Glass Tiles
Preserve your kid's masterpiece into a magnet–save the memory, not the whole paper! Great how to from Hello, Wonderful!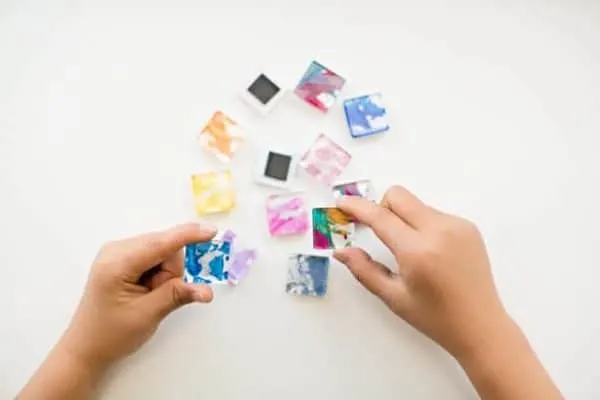 Fingerprint Art Magnet
Make cute fingerprint art–flowers, turtles, hearts, snails–and turn them into magnets! Your kid will want to make a whole bunch of these, so give them as gifts to teachers & relatives. See the how to video from Rhythms of Play here.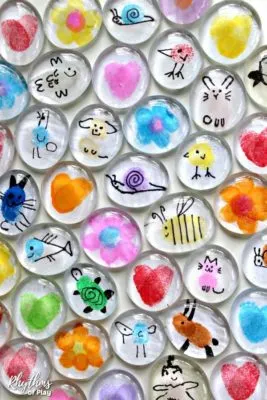 Add Bling with Felt Gems
Super cute felt fridge magnets that you sew! Get the directions over at Swoodsonsays.com.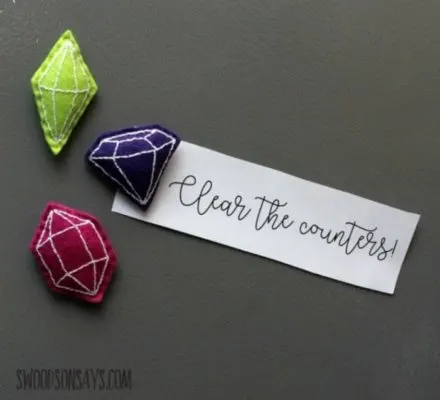 These Shell Critter Magnets Are Pretty Crabby
I totally love this idea to craft a shell from this summer's beach trip into a fantastic art magnet for the fridge. By Red Ted Art.
Bottle Cap Magnets
The printables for these bottle cap magnets are for winter and Christmas, but the idea is good all year!

Salt Dough Letter Magnets
Tired of plastic fridge letters? Make your own with salt dough! In this idea, you would just make enough to spell out a special word…but you could go crazy and craft all 26 letters if you wanted to! By Red Ted Art.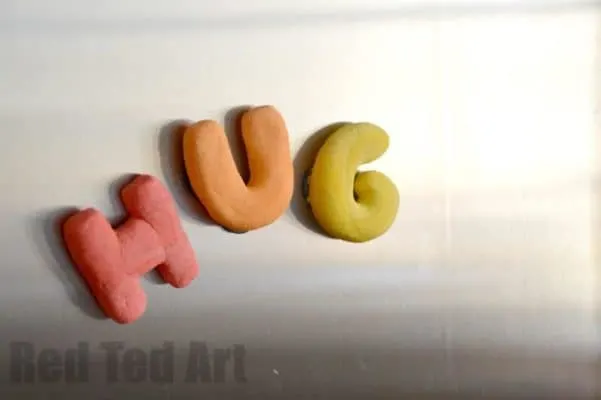 Mixed Media Magnet Art
This one is a bit complicated, but if you don't have a fancy laminator with special magnet sheets, you can still take the idea and apply the magnet backing by hand. This one also uses rubber stamps–a great idea to get your kid's crafting with your old scrapbook supplies! By Artsy Momma.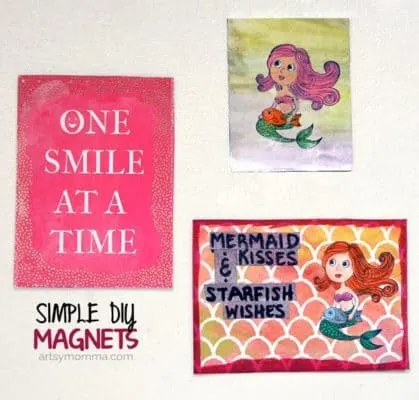 Super Crafty Heart Magnets
This one is great for older kids–take wooden hearts and get artsy! Details over at Red Ted Art.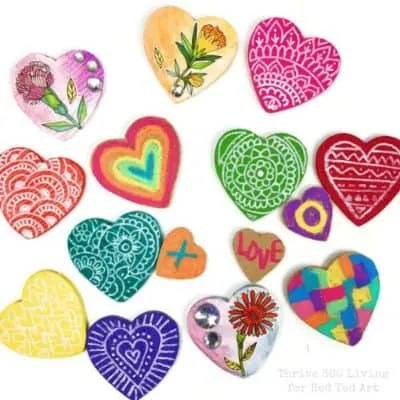 Salt Dough Hearts
Make a whole bunch of these and let your kid give as gifts or attach to the next Valentine's Day card! by Red Ted Art.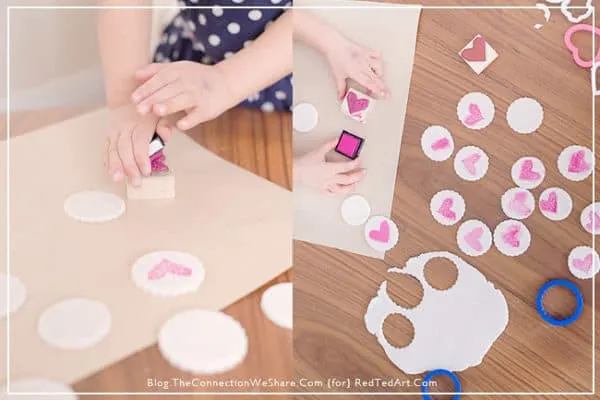 Salt Dough Flower Magnets
I love this idea to take a simple cookie cutter and use it to make a craft magnet! You'll want a whole garden of these for your fridge. From The Best Ideas for Kids.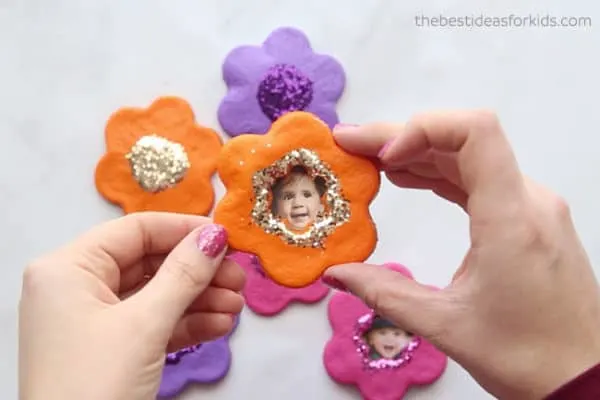 Bluebird Magnet Art
I love magnets that are both art and capible of HOLDING more art! These super cute bluebirds were made by Artsy Momma.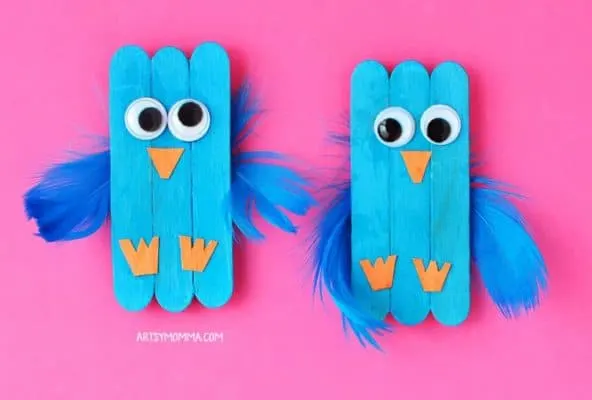 Pumpkin Foam Faces Fridge Magnets
Does your kid like to constantly rearrange the fridge magnets? Here's a fun fall magnet that will let your kid create a different pumpkin face every day. (Obviously not for kids that might try to EAT the pieces.) From the Flying Couponer.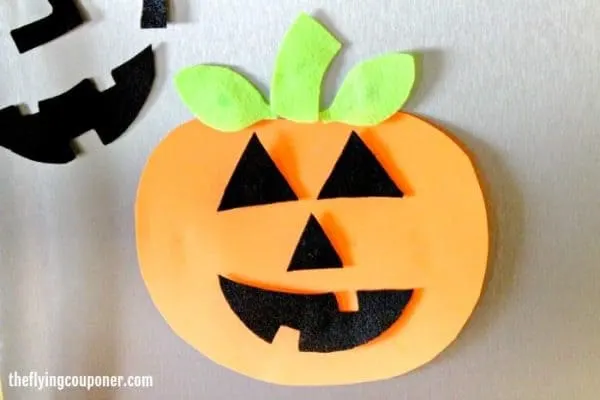 Spooky Ghost Magnet
Here's another idea for decorating your fridge with DIY kid art: ghost magnets! From The Soccer Mom Blog.