Let's be truthful…if my kid were given the choice of a beautiful St. Louis style BBQ pork steak or a big bowl of plain buttered noodles…he'd choose the noodles. Every. Time. He's not exactly the most adventurous eater around–he's more of a chicken nugget and bean burrito kinda guy. And when it comes to pasta night? He'll eat a meatball (sans sauce) as long as it's NOT touching his plain buttered noodles. I wonder if his Italian great grandmother ever had to deal with this level of pick eating in the old country?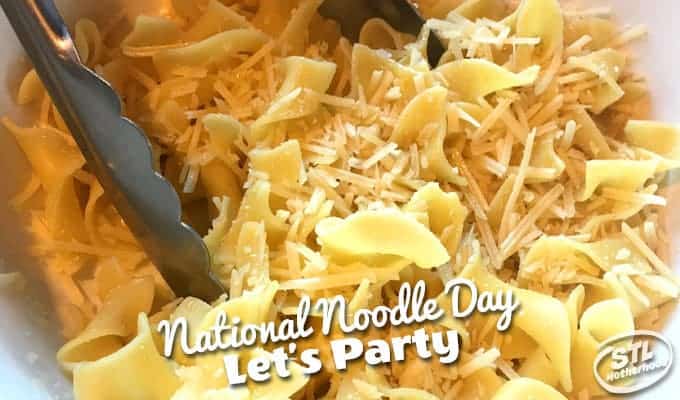 Thankfully there's a place where you can take the pickiest of eaters out for lunch or dinner–and not have to eat clown food. That's right, Noodles and Company, where everyone can enjoy their favorite international noodle, from Alfredo to Wisconsin Mac. Noodles and Company recently invited me and Mitch out for an evening of tasting kid-friendly noodle dishes–along side their grown up compatriots.
Mac and Cheese: Four Ways
Mitch sampled their signature kid-friendly dish: Wisconsin Mac and Cheese, while I tried out their new BBQ Pork Mac. The BBQ Mac was awesome, with a generous helping of pulled pork ladled on top. And guess what? Mitch decided that if BBQ sauce is good on a chicken nugget, then surely a noodle would be good too. And it was!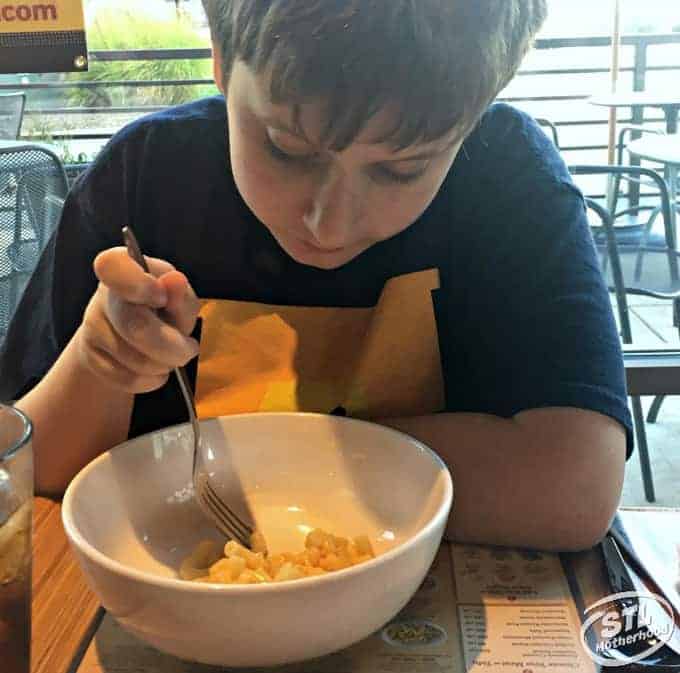 I also tried their Buffalo Chicken Mac, which had just the right amount of spicy. And if you're into mushrooms, give the Truffle Mac a try! All three dishes are brand new this week. Mitch still thinks the Buttered Noodles are the best, but that's ok. The fun part about visiting Noodles and Co is that everyone can pick their own pasta.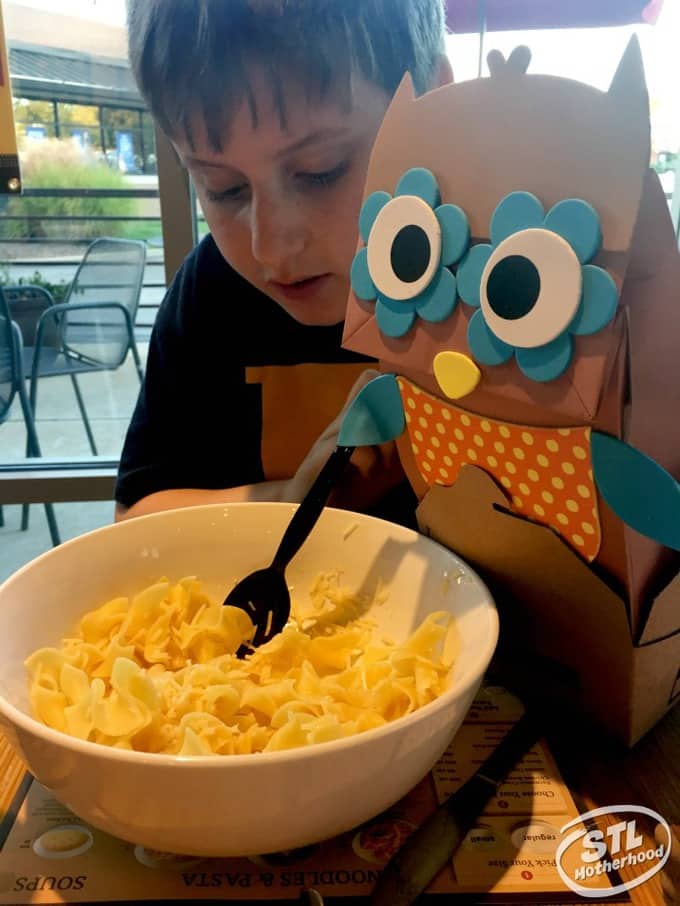 Kids Night at Noodles and Company
Noodles and Company really wants your family to enjoy dining with them, which is why our local stores have a Kids' Night every Thursday, from 4 to 8pm! Kids eat free (with an adult entree) and there's always a fun craft to do too.
Easy Ordering for Busy Moms
Did you know that Noodles and Co has an app? I know, a lot of apps are kinda silly, but this one can save you time and money! The app allows you to place your order in advance so it's ready to eat–or carry out–as soon as you arrive. It will also track your rewards and offer you free treats. I received a $3 off coupon just for signing up and I'll get a free desert on my next visit for placing my first order.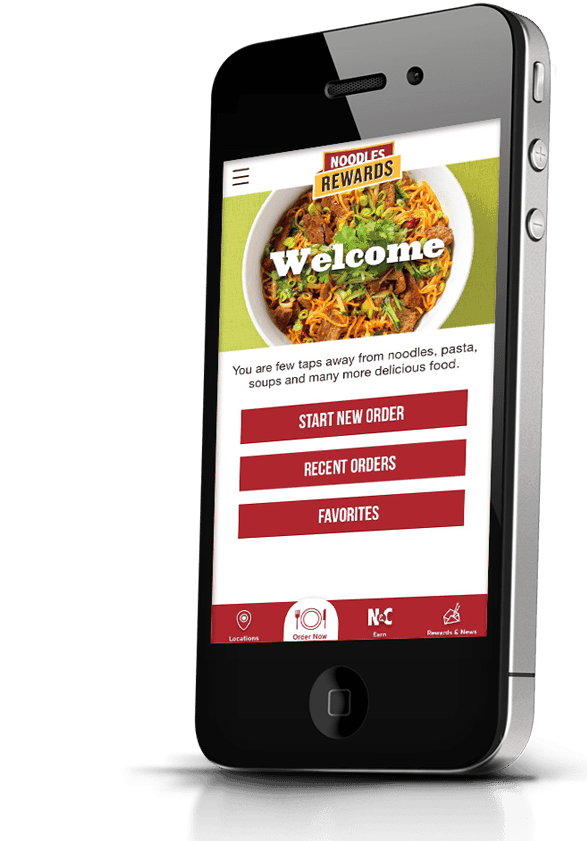 The app is pretty simple, just flip through the menu and tap your order. The only thing that confused me was when the app offered to put MORE meat on my BBQ Pork Mac–but that's just because Noodles and Co makes everything very customizable. You can switch your protein or your noodles, change your sauce, add a veggie…you can make every bowl of pasta your own.
All you have to do is place your order while you're at home or on a play date or maybe at work. Then either schedule a pick up time or just tell them to start cooking when you jump in the car. You can pay for your order over the app, or in person when you reach the store. And if you've got a car full of kids, you can even call up the store and let them know that you're outside waiting and would like curb service.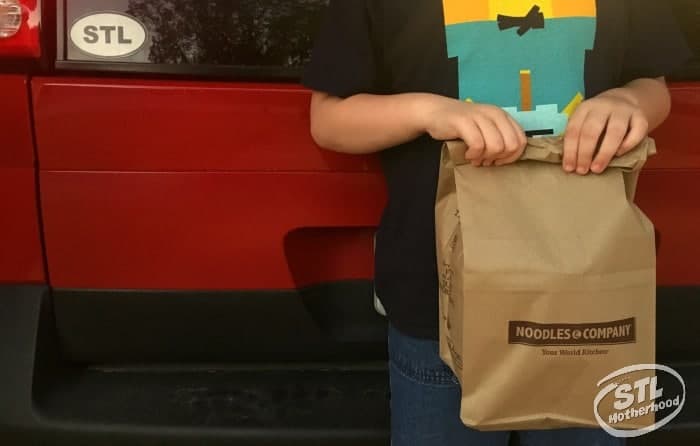 National Noodle Day is Friday Oct. 6
And make sure you stop by on Friday, Oct. 6, to celebrate National Noodle Day. They will be offering guests one small, complimentary bowl of Wisconsin Mac & Cheese with the purchase of a regular entrée all day long at all of their seven area locations.